A successful content marketing program can help you increase your revenue potential by bringing in organic traffic, building trust, and positioning your brand as a market leader.
That being said, it's not easy. SEO-focused content marketing, in particular, is a specialized skillset, often developed after years of patience and practice.
When you're initiating a content marketing program involving a seasoned expert can help save you time and money by reducing trial-and-error. They can help define a revenue-driving strategy, build your content operations, and mentor junior marketers— resulting in a well-oiled content marketing machine.
Don't have the budget for a full-time, senior-management-level content marketing hire? No problem!
How about hiring a fractional content manager?
A fractional content marketing manager is a part-time content manager and marketer who joins your team to help build a strategy and facilitate its implementation.
Instead of hiring a full-time content manager, you can bring on a marketer with a wealth of experience who can dedicate a set amount of time to be part of your team and support you with scaling.
They can help you with auditing your existing content, setting up the content plan for the next quarter, performing keyword research, overseeing the creation of conversion-driven content, supporting your team with their content operations needs, or providing the overall direction on how to build a successful content marketing program.
In other words, they can help you build a world-class content marketing machine without necessarily needing an enterprise-level budget to do so.
You'll enjoy expert-level marketing support for a fraction of the cost so that you can scale earlier and start seeing results faster.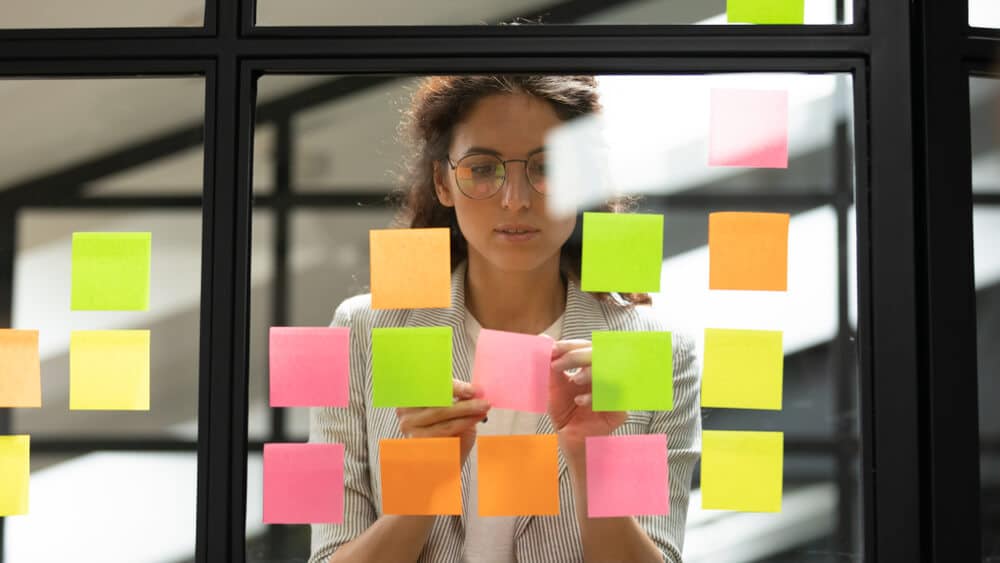 What Does a Fractional Content Marketer Do?
There are different levels of experience when it comes to fractional content marketers, and who you choose to hire will come down to your current business needs.
Some businesses will be looking for a fractional CMO, someone who is well-versed in multi-channel marketing, super high-level planning, and who has years of experience leading large marketing programs.
Those who may already have a high-level leader in place may want to hire a specialist for a specific channel or aspect of their marketing program. Those who want help with content-led SEO can look no further!
You may want a fractional content marketing director to work on your strategy, set up a plan for SEO or content, perform keyword research, optimize your funnel, train your internal marketing team, and scale your marketing efforts.
Another option is to hire a fractional content marketing manager to get help with managing content creators, content operations, content planning, content audits, or content SEO oversight.
We offer both director-level and manager-level support at Wild Idea.
Just because someone is working part-time on your team doesn't mean that they can't help with a diverse array of tasks. It's up to you to decide on the level of involvement and support you need. You can discuss your priorities with the prospective fractional content manager to figure out where time should be best allocated.
The skills you'll want from a fractional content marketer will depend on the initial reasons that inspire you to hire one.
Let's have a look at the key reasons to hire a fractional content marketer.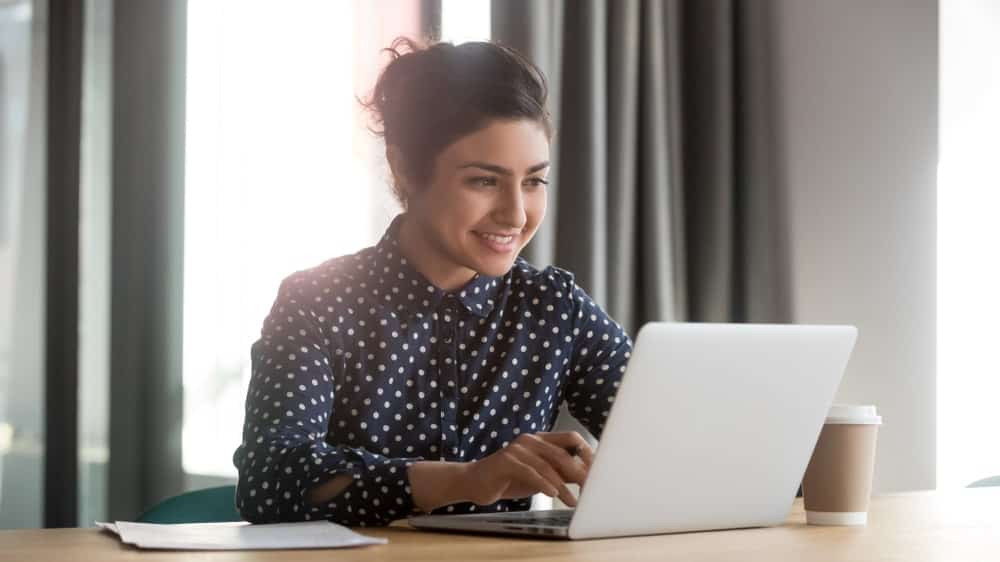 Why Hire A Fractional Content Marketer?
You know your business better than anyone else. Is it time to start adding content-led SEO to your list of channels?
How can a fractional content marketer help you reach your targets?
Whether your business is just getting started or you are ready to take your content to the next level with an established marketing team, there are many reasons to hire a fractional content marketer.
1. To Involve An Experienced Marketer Within Your Budget
✨Your cost constraints shouldn't limit your marketing ambitions. ✨
Whether you are in startup mode or need to manage your budget carefully for the time being, you can still have an experienced content marketer on your team.
The best time to focus on boosting your content efforts isn't necessarily when you are already established enough to hire a full marketing team.
After product-market fit is established, you know who your best customers are, and you've got a reliable sales system in place, you're ready to begin with content marketing.
A fractional content marketer can help you review your existing processes, come up with an SEO content strategy that works based on your business objectives, and work on its implementation.
They can also help lead the creation of a variety of content marketing materials to support this strategy such as blog articles, gated content assets, webinars, white papers and more.
A big advantage is that a more experienced, more senior-level partner can join for a set period of time or a set number of days to help you with a specific project, or they can join your team on a part-time, ongoing basis. Either way, they provide more flexibility and budget-friendliness than a full-time senior employee.
Your budget should not get in the way of improving your content marketing. All you need is the right fit.
2. To Access the Brain Of A Content Marketing Leader
Bringing a fractional content marketing manager onto your team, who has many years of marketing experience, can make a big difference in the way you work. Their experience can help you move faster on ideas that would have taken way longer to implement with your existing team, while their strategic mindset can help you plan ahead.
They can serve as a mentor to inspire your team to explore new areas of focus and boost your content output.
You can even go niche and hire someone who has experience within your industry to guarantee faster results from someone who already knows your audience. No trial and error necessary!
An experienced content marketer can make it easier for your team to improve the processes that will make your content marketing more effective and efficient.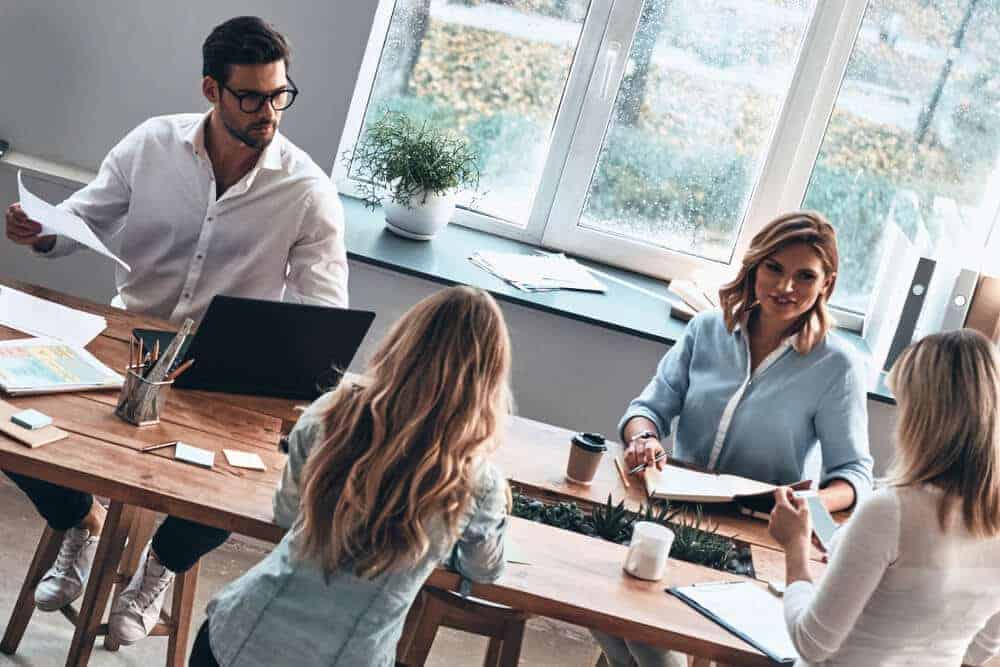 3. To Support Your Marketing Team
You don't want to burn out your marketing team because they are wearing too many hats. It's one thing to encourage your team to work on different tasks and another thing to have them overwork to complete a project they don't hold expertise in.
A fractional content marketer can provide help on projects that fall into this category.
Content marketing support can come in many different ways.
You may need a leader to come on board to train your team and add new tactics to the marketing mix. You may not need them for more than a few months, but their help can lead to significant improvements within your company.
You can also hire a fractional content manager as another pair of hands to help with specific tasks, such as a content audit, content planning, keyword research, or supporting your team with briefs for content and design.
Need another set of eyes to determine where content initiatives are failing or less than ideal? A fractional content marketer can help!
Think about it, you are using your budget more effectively while your team is becoming more efficient for the long term.
It's a win-win.
4. To Scale Faster
A fractional content manager can give you both the experience and the flexibility you need to scale faster.
They know the areas you need to focus on, and they have the strategic skills and hands-on experience to help your team succeed.
They're a new pair of eyes that can improve your existing processes and help your team become more effective with their content marketing plans.
Another way they can help you scale? Let's say you want to try a new channel (SEO?) for content marketing distribution. If you add this to your team's existing workload, it could lead to clashing priorities. And plus, there's the time it will take your team to master the new channel to consider.
Hiring additional support and an experienced leader can help you be strategic when adding a new channel to the mix. They can work on an action plan that makes testing out content-led SEO more efficient. They can also help you audit your existing strategy and explore any other opportunities that come with it.
5. To Improve The Quality Of Your Content Marketing
You can't scale your marketing efforts without high-quality content. The content you create should be optimized to engage your visitors and turn them into customers.
Including a seasoned content marketer, with years of quality assurance under her belt, can help you save time and money.
A fractional content manager can help you improve the quality of your content marketing materials to maximize the impact of all your activities.
A fractional content marketer can help you review your existing processes, come up with an SEO content strategy that works based on your business objectives, and work on its implementation.
They can lead the creation of a variety of content marketing materials to support your strategy such as blog articles, gated content assets, webinars, white papers, and more.
They aren't another full-time hire within the team or an external freelancer who won't understand your business. It's about using the best of both worlds to suit your budget and create a strategy that fits your business.
Another big advantage of having a fractional content manager on your team is their experience with joining a team on a part-time basis. They know what it's like to work on a set project or for a set amount of time, and they understand the pain points of a business not having a full-time content marketing team.
They can help you become more organized without losing the quality of your content or the direct link between your content and your objectives.
It's like having an external (and experienced) pair of eyes review your content and come up with new ideas for improvements to the content itself or your content ops.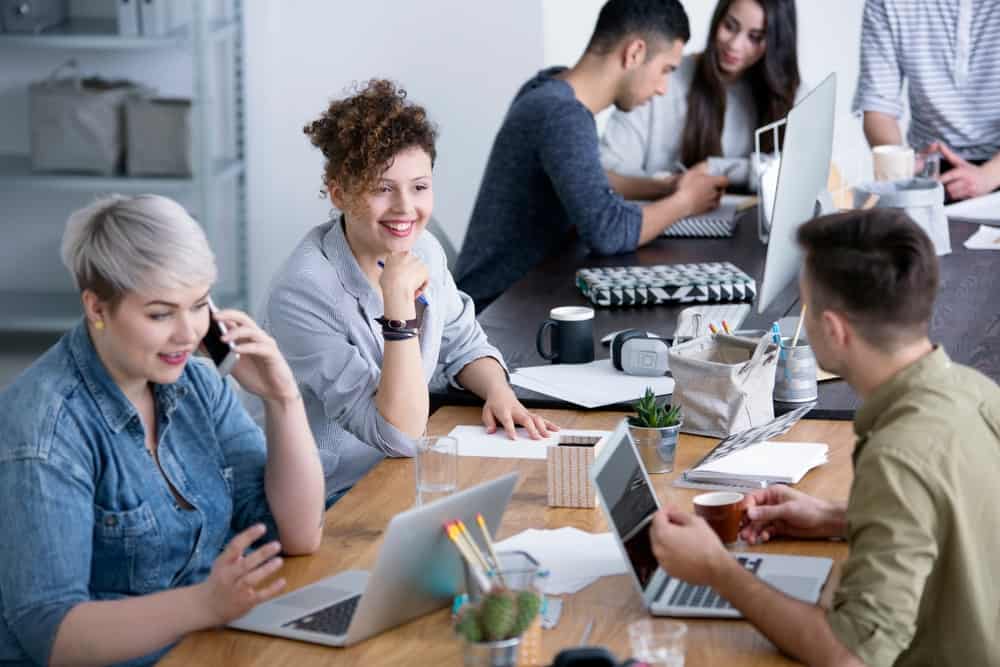 Fractional Content Marketer vs. Agency
What's the difference between a fractional content marketer and an agency?
This is an important question to answer.
The difference between a fractional content marketer and an agency is the level of involvement and the budget.
Both options have pros and cons, and which you will choose comes down to your current needs.
A fractional content marketer can help you both with strategy and hands-on content marketing activities at a high level, often for less budget than a full-time marketing leader, since the hours are reduced.
They will, however, get to know your business more intimately than a freelance content marketer or agency since they will integrate themselves with your team and learn the ins and outs of your industry and business.
An agency typically takes content marketing out of the house, working within its own company to create content, strategy, etc. This means involving writers who are not in-house and may not be as familiar with your industry, customers, or company.
They will not be an involved part of your team, and there are issues and inconveniences, learning curves, and miscommunications that come along with that. Additionally, they may cost as much as a full-time employee or more since they typically offer "all or nothing" style pricing packages.
Here is an overview of the pros and cons of each option
| Fractional Content Manager | Content Marketing Agency |
| --- | --- |
| One person working part-time within your team | An external team working as an outside partner to your marketing department |
| Flexible budget based on the services and hours you need help with | Less flexibility within their pricing packages, "all or nothing" type arrangements |
| Helps in many areas—from strategy to implementation, project management, content audits, team training | More rigidly defined offerings |
| Has a clear picture of the business and how other teams work | Has limited access to your team |
| Can help your marketing department grow in various areas | Can help you grow in specific areas, sometimes at a faster rate |
To summarize, an agency can help you improve your marketing activities in a specific area, and may be the better choice if you have a large amount of content to produce and don't have the resources in house to create it, are on a tight timeline, or if you are hoping to get the content marketing completely off your plate. However, it may come at a high cost and with limited insight into your company, customers, and departments.
A fractional content marketing manager is the happy medium between a freelance content marketer and an agency to bring both experience and flexibility to your team, all at a flexible budget.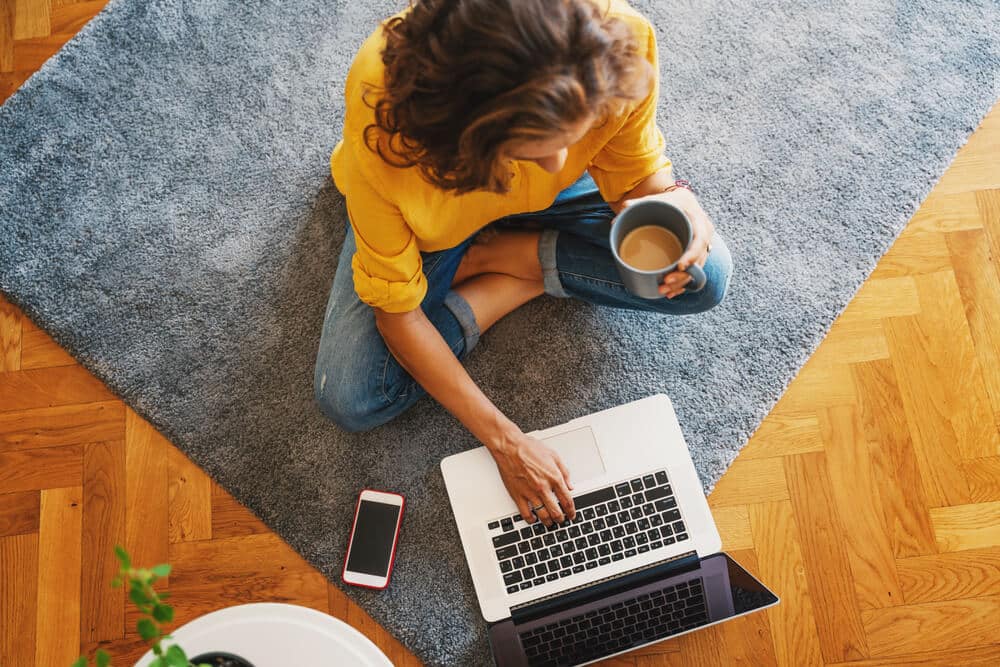 Who Will Benefit from a Fractional Content Marketing Manager
When talking to a company and exploring the idea of bringing on a fractional content marketer, I advise them to map out their needs first and the gaps they need to fill.
Think about what you want to improve in your marketing efforts and why it matters.
Here are some examples of who can benefit from having a fractional content marketer and the challenges the hire can address.
You Need To Know Your Customer Better
You can't create effective content if you don't know your customers inside and out. The first step to learning more about your customers is to build the personas that reflect your target audience.
This is where you get to find out more detail about your ideal customers, their needs, their pain points, their online behavior, and the content they like to read.
If you're just beginning your marketing journey or don't have the in-house expertise for a customer discovery process, it's time to hire a fractional content manager.
A fractional content manager can help you understand your customer deeply so that you can create content that meets them at every stage of the funnel. The process can involve working with different teams and stakeholders to learn more about your customers, reviewing sales calls, competitive research, learning more about the audience you want to target, and auditing the existing tactics you're using.
Once they map out your customer and their pain points, it's time to work on the content strategy to engage the target audience.
You Need A Content Strategy Or An Audit Of Your Content Strategy
It's not enough to just create content for your business if you don't have a strategy in place. I know this because I've worked with brands of all sizes for over 10 years to help them scale their marketing efforts.
I've worked in situations where there was no SEO content strategy and, later, ones where detailed strategies were followed. Let me tell you, it is a waste of resources to ignore strategy.
A content strategy can help you plan, develop, and manage your content so that it speaks to your target audience. Then, a content distribution plan (like an SEO content strategy) ensures your ideal customers can find it. It's a living series of documents that you get to update as your business grows to reflect changes in your priorities.
Your marketing team needs to have the strategic expertise to build a content strategy and, ideally, many years of experience to know which tactics for creation and distribution work best.
If you don't have the expertise in your team yet, a fractional content director is what you need. A strong background in content marketing, SEO, and content ops means less trial-and-error and a quicker path to success.
Working as part of your team means that a fractional content marketer has the advantage of learning more about your business and your customers, which increases the chances of setting up an effective content strategy (and reduces miscommunication, edits, and, ultimately, stress).
Your content strategy should include details about your audience, your objectives, your channels, the targets you want to set, and the KPIs you want to measure.
The next step is to review your content marketing efforts and how they perform toward your objectives.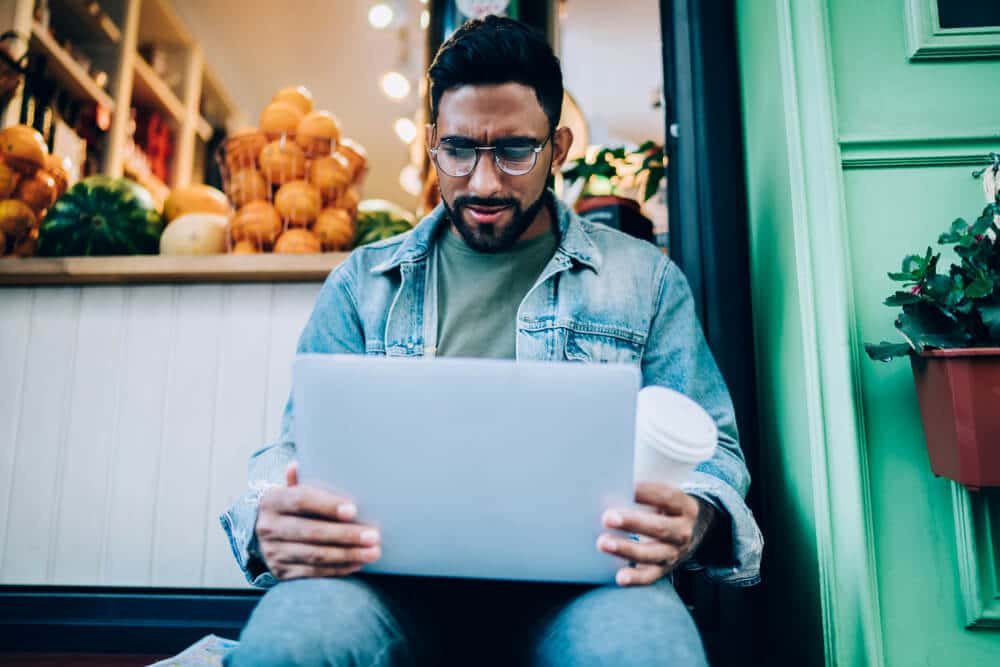 Your Content Marketing Efforts Aren't Turning Into Leads
Driving traffic to your website does not necessarily guarantee you'll get new leads.
Think of your content marketing as a funnel with three key stages. The top of the funnel is about attracting new visitors who may not know much about you yet. Ideally, you want to move them from one stage to the next until they get to the bottom of the funnel, where you earn a conversion.
If you want to attract leads that require less nurturing (who doesn't?), then you need to create bottom-funnel, conversion-driven content that is created with more than vanity metrics in mind.
Instead of targeting high search volume keywords that are more TOFU (top of funnel), you target lower search volume terms that have a high purchase intent. Instead of creating tons of content that focuses on awareness, you switch the focus to the customer's needs and the content that truly solves their pain points.
A fractional content marketer can help you gain new leads by helping you figure out where you're missing out on opportunities like this. They should also be able to create a funnel optimization plan and/or a conversion-focused content plan if that's not already in place.
I can help your business create conversion-driven content to meet your customers where they are, earn more sales, and turn your SEO content strategy into a powerful source of lead generation.
Want a Fractional Content Marketer on Your Team?
You Need To Train or Scale Your Marketing Team
You may have a marketing team in place, but maybe you're not at the stage to hire a content marketing director just yet. However, you still need to scale and want to make the most of everyone's skills.
A fractional content director may be the ideal solution for your business.
It's the sweet spot between having a marketing leader on your team full-time and having the flexibility that suits your budget.
A big advantage to having an experienced marketing leader within your team is to mentor your content team.
A fractional content marketer can spend the time to work with your team and help them focus on the key activities that match their skill sets. They can help them level up their SEO skills, teach them about smooth marketing ops, or show them what type of content is needed to win in the search results.
You Need A Project Manager With A Background In Content Marketing Who Knows Your Team
Additional high-level marketing support may be what you need, especially when things get busier, and you want to reach ambitious targets.
Even if you are not ready to hire another full-time employee, you can still find the support you need.
You can hire a fractional content marketing manager to support your content team, work with designers, manage the content calendar, or plan a content marketing campaign. They can help you with one specific task or extend leadership to the entire content team. They can even fill in for employees who are temporarily out with very little training necessary.
You don't need to limit your content marketing program, provided you find the right fit for your business.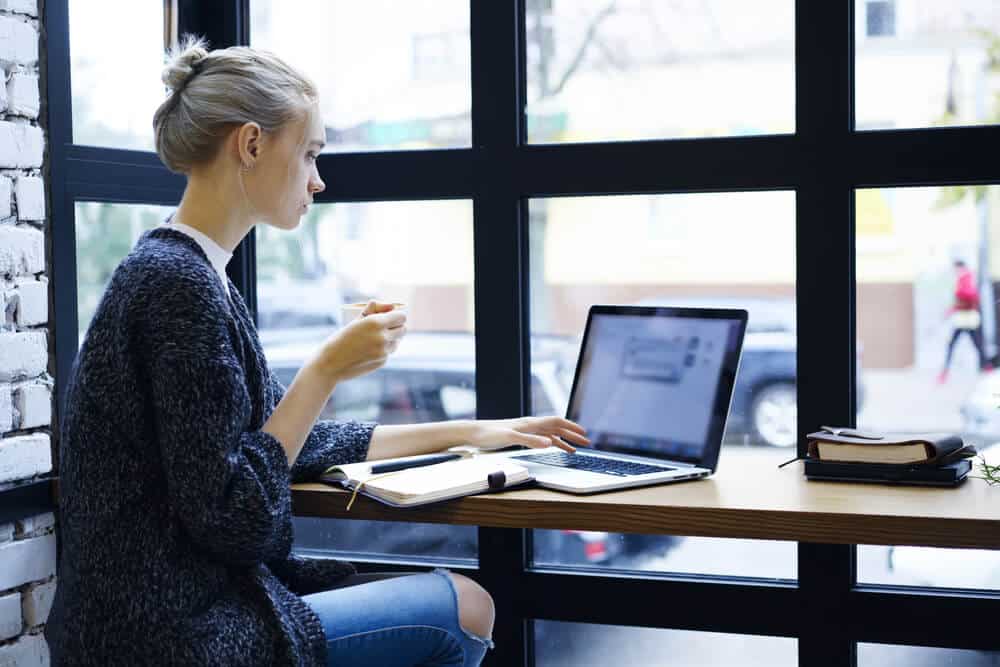 Who to Hire
Now that you have a better idea of what a fractional content marketer is and who can benefit from hiring them, it's time to be more specific with the skills you want in the ideal hire.
If you are still early in the content marketing journey, a fractional content marketer can help you set up the content strategy, get the team organized, work on the content plan and get ready to scale your efforts.
If you have a content strategy in place, you can hire a fractional content marketer to audit your strategy, improve your content processes and create content that attracts more leads.
In both cases, there is a set of qualities to expect from a fractional content marketer.
1. Marketing Experience
A fractional content marketer should have significant marketing experience. Even if you don't want to hire a director-level marketer, you still need to bring on someone who has worked as a content marketer for many years.
It's helpful if they have been in remote roles, freelance roles, or fractional roles in the past so that they understand the importance of being flexible and supporting a team with different skills.
2. Leadership Skills
A part-time marketing leader can have a big impact on your business from the strategic skills they bring to the ability to mentor the less experienced marketers on the team.
If you are about to hire a fractional content marketing director or manager, make sure you find out more details about their previous roles, how they helped a team, and what results they have produced in the past.
3. An Organized Approach
A fractional content marketer needs to be organized and able to set up clear processes within your team. As a new addition to your team, they should have a fresh pair of eyes and the experience to transform your content marketing strategy and improve your content ops.
Ask the prospective fractional content marketer how they work with new teams, how they support existing teams within a project, and what processes they have in place to keep the team organized.
4. A Growth Mindset
A fractional content marketer should understand the importance of focusing on conversions and growth. They should be able to deliver ROI to help you meet your objectives.
Their work should align with your organizational objectives, and the content strategy should bring you closer to scaling your business.
If you want to hire a fractional content marketer, ask them about their growth experience, how they've helped businesses scale in the past and how they can support a small but ambitious team.
Want a Fractional Content Marketer on Your Team?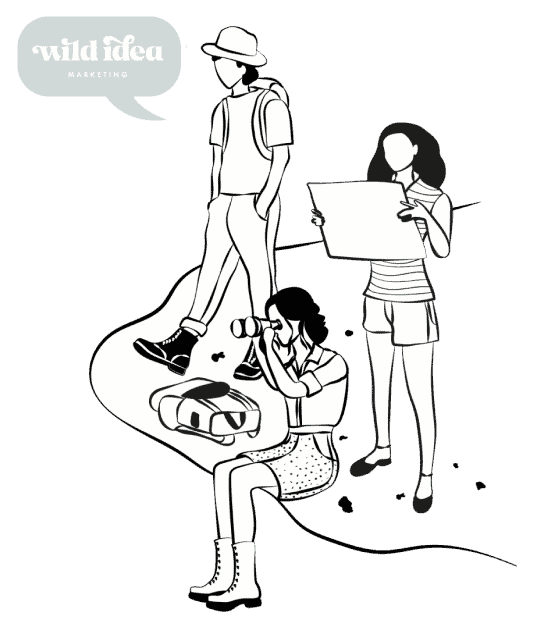 How It Works
When hiring a fractional team member, there's no one-size-fits-all solution (nor standardized pricing). That's because each company's individual needs are different! My process as a fractional content marketer is designed to help you fill in the gaps you need, prioritized according to your goals and budget. It's designed to give you the most ROI possible!
Step 1: Assess A Fit
First, let's hop on a call to see if your goals align with my expertise! We want to get a better idea of where your team needs help, how much time will be needed to give you that help, and how hands-on the help needs to be.
Content marketing isn't for every business, and it may not be the best for yours! If that's the conclusion we come to, I can point you in the right direction of someone who is a better fit. If you need a marketer that exceeds my expertise, I'll let you know. This needs to be a win-win situation!
Step 2: Deep Diving Into The Brand
If we decide it's a mutual fit, I'll need to get to know your company, customers, and marketing programs as if I was a new hire. Depending on what you already have as a resource, this may include a competitor analysis, a customer discovery (where I listen to Gong calls or talk to your sales team), a content audit, or an audit of your content ops.
I want to ensure I'm well-informed enough to make tough calls in relation to your content strategy and that I know your team well enough to develop open lines of communication and feedback.
At this time, we'll set up any software or content management systems if needed and set some KPIs.
Step 3: Execution, Execution, Execution
Now, it's time for the fun part. I'll create an SEO content strategy based on your goals and ensure you have the resources in place to execute it. This may include keyword research, funnel mapping, organizing content clusters, and/or prioritizing conversion content.
We'll also get to work on ensuring your content marketing department runs like a well-oiled machine. This may include hiring in-house writers, freelancers, or a mix of both.
This could include setting a content schedule and deadlines, conducting SERP analyses, content ideation, creating content briefs, conducting SME interviews, or training team members.
I can work with the design team to ensure graphics are helpful and genuinely useful, as well as provide quality assurance assistance for all content. I can help with on-page SEO, ensuring each article has everything it needs to rank in the search results.
I can also help you repurpose your content for social media, newsletters, and more!
Step 4: Analysis and Reporting
As we work together, I'll run analyses on our campaigns to figure out what's working, what's not, and what needs to be improved. We can use this information to fine-tune our campaigns, add new initiatives or build upon our successes.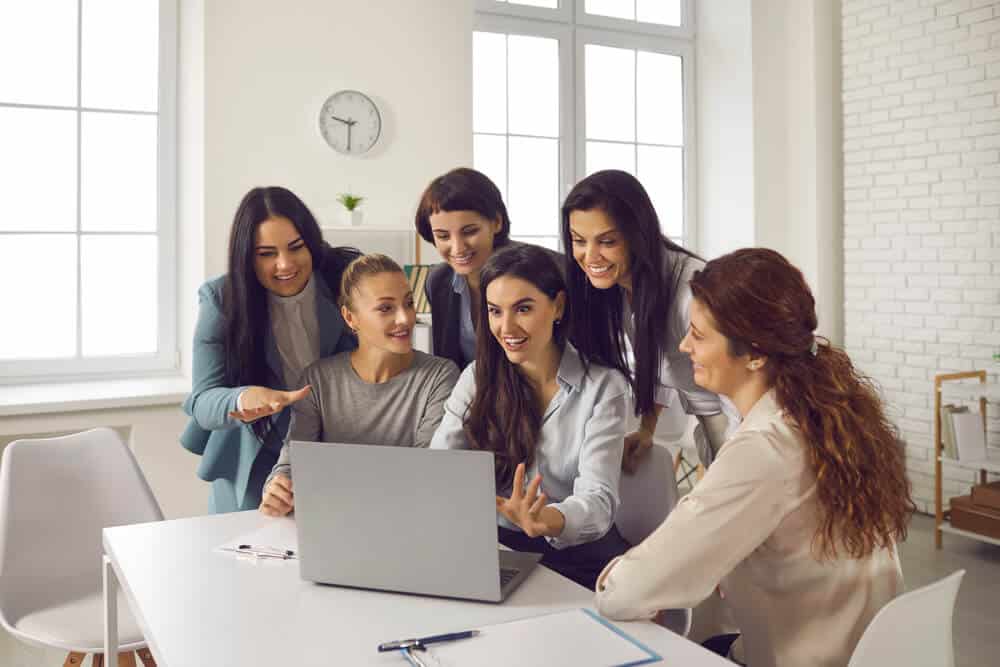 Supercharge Your Business
Content marketing can make a powerful growth machine for businesses of all sizes. The earlier you assemble the right team, the easier it will become to scale your efforts.
You may not be ready for another full-time hire, and that's okay. This is where a fractional content marketer can come in, even for a limited time to fill the gaps within your team.
A fractional content marketer can help you with your content strategy and its implementation, but also with the processes that help your team be more efficient.
The right fit can transform your content marketing and make it easier to unlock new opportunities.
Ready to find the right fit? That's where we come in.
At Wild Idea, we help companies like yours create impactful content strategies that drive results.
We are all about quality content and tactics that bring you closer to your objectives.
Let's have a chat to find out more about your needs and how we can work together.
Want a Fractional Content Marketer on Your Team?
Author
Owner + Content Marketing Consultant
Wild Idea
Karli is content marketing consultant behind Wild Idea, a content marketing and SEO collective focused on driving big results. With over 12 years in the marketing industry, she's worked with brands large and small across many industries to grow organic traffic and reach new audiences. She writes on everything from marketing, social, and SEO to travel and real estate. On the weekends, she loves to explore new places, enjoy the outdoors and have a glass or two of vino!
Hiring a Fractional Content Marketing Manager: Is It Right For Your Company?