Content without strategy is like a headless chicken‒you can't win a race with it. Every piece of content has a goal; you can achieve that goal if you have a content strategy to guide your content creation.
A content strategy provides direction to your content to align it with your goals, whether you want to increase traffic, engagement, or brand awareness. According to a report by eMarketer, the top three primary content creation goals are boosting sales, building customer relationships, and increasing brand awareness.
Different goals require different strategies since not all content is created equally and there are different types of content strategies. Therefore knowing which strategy is best for achieving your goals is crucial. Only the correct content strategy can get you the results you hope to gain from your content.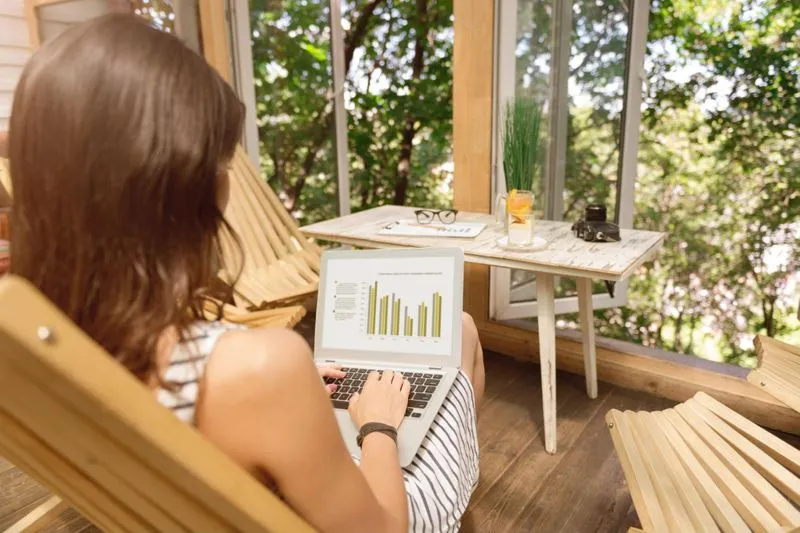 What Is Content?
Content can be in the form of text, visuals, audio, or video. It can contain information aimed at informing, entertaining, enlightening, or provoking people. Different content types serve different purposes; not every content can align with every content strategy.
Following are some of the popular content types.
Articles

Listicles

Tutorials

Vlogs

Podcasts

Interviews
Blog posts, articles, and listicles are excellent choices for SEO and link building. Many influencers use podcasts nowadays to build their authority. Vlogs are also a great way to engage the audience but may not be as helpful in getting backlinks as some other content types.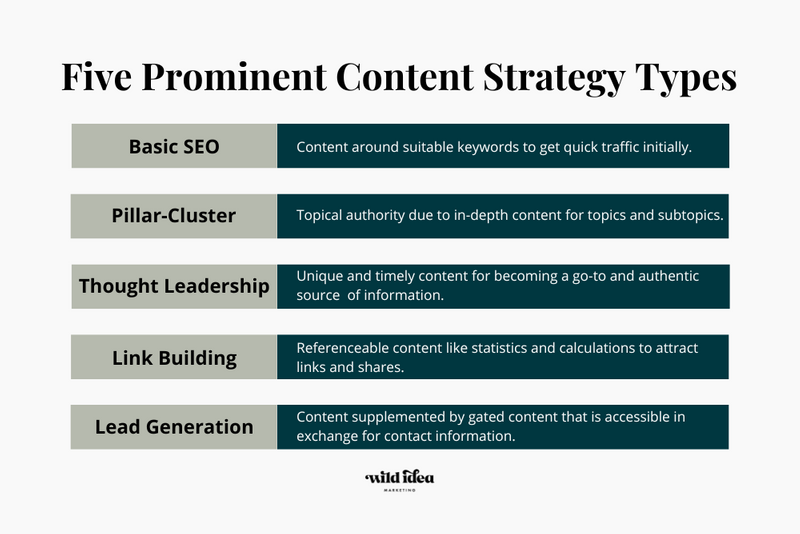 Read More: What Are The Three Types Of Content
5 Prominent Content Strategy Types
There is no such thing as a prescribed formula for a content strategy. You can take inspiration from the following content strategy types to make one that suits your business goals. However, the core elements of any content strategy remain the same, i.e., your target audience, brand voice, and market research.
1. Basic SEO
While keyword research and search engine optimization should be a part of every content strategy, some marketers focus solely on creating content around suitable keywords to top the SERP quickly. They look for low-hanging fruit, i.e., keywords with less competition but a decent amount of search volume to bring in search traffic quickly.
How low the keyword difficulty (KD) should be and how high the search volume (SV) for a keyword to be suitable depends on a website's current position in the search engine. If it's a new website, KD lower than 25 with SV as low as 400 or 500 can be suitable. As more of your content begins to rank, you can start targeting keywords with higher KD and SV.
Many new businesses rely on SEO strategy to gain quick results. You can use keyword research tools like Ahrefs or SEMRush to find suitable keywords. However, relying on SEO alone isn't ideal for most businesses, since it doesn't consider the bigger picture.
Complete Keyword Research Tutorial using Ahrefs' Keywords Explorer Tool
2. The Pillar-Cluster Model
The pillar-cluster model doesn't rely solely on low-hanging fruit, usually long-tail keywords. Instead, marketers use keyword research to select broad topics and their subtopics to structure the content and cover all the information related to the business in adequate depth and breadth.
A pillar page is created for each main topic. Pillar content covers the topic in ample depth and links to cluster articles created for subtopics. The pillar and its clusters collectively cover the main topic and attract traffic for many related keywords.
Pillar pages usually target larger keywords with high KD and SV. Clusters topics usually target long-tail keywords to support the pillar page and help it rank quickly. The pillar-cluster model allows you to gain topical authority for immediate and long-term benefits. This model also utilizes site architecture to organize URLs for better ranking.
For example, Sleepopolis is utilizing the pillar-cluster content strategy for its blog. You can identify five pillar topics supported by blogs and articles on various subtopics to form the supporting cluster for the pillar topics.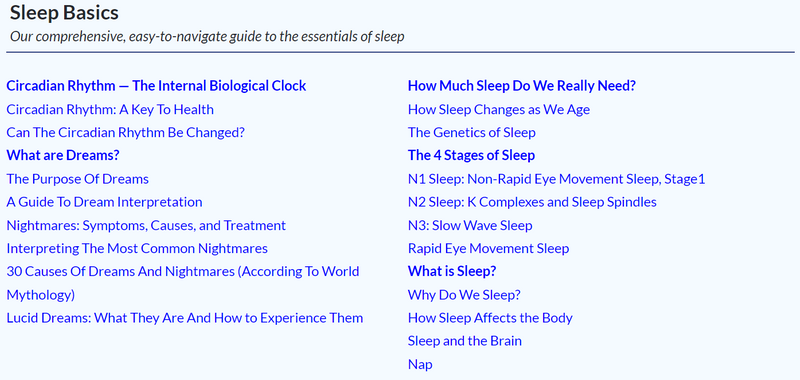 3. Thought Leadership
This strategy is best when a business strives for a leading position in its industry. The prime focus of this strategy is to increase the reach and become the most authentic and timely source of information.
With this strategy, each content piece must be exceptional, exuding authority on its subject matter. You should hire experienced writers familiar with the industry so they can write on complex topics in an engaging and easy-to-understand way. You should also include expert opinions and your unique point-of-view to ensure your content is unique and authentic.
Sharing your thoughts and first-hand experience with the audience is an excellent way to earn passive links and mentions from notable publications. This will further increase your influence and strengthen your position in the market.
An excellent example is Nutanix, a cloud computing company. The ERP industry is concentrated, which is why Nutanix differentiates itself with its online magazine Forecast. The magazine alerts its users to the current industry trends and upcoming technologies that will shape the computing industry.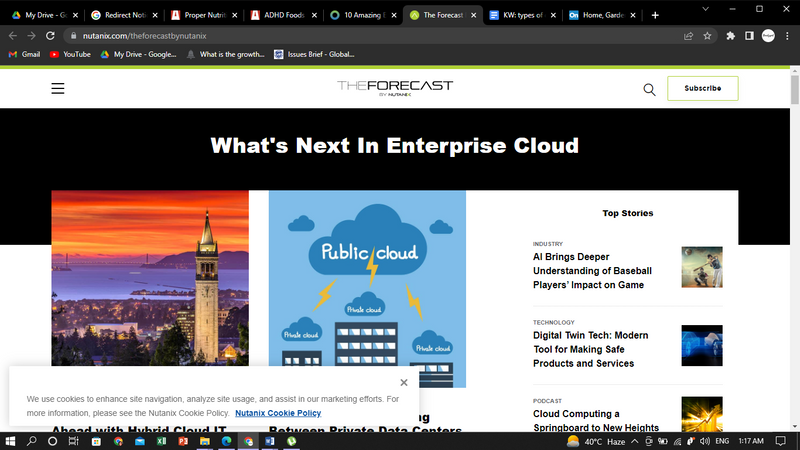 4. Link Building Strategy
You can use this strategy to attract links to your website. Link-building content not only attracts passive links but can also earn valuable links from journalists if you carefully choose the topics of their interest.
The best examples of link-bait content are statistics, survey-based articles, "cost of" or similar common questions, interviews, etc. According to Databox, 80% of strategists create link-bait content to support their content strategy for better ranking.
Before creating a strategy for link building, you should ask the following questions:
What kind of links do you want to attract?

What type of content will attract your target audience?

Who will you contact for link building?
HomeCity published data-based articles and exciting infographics to attract high-value links from journalists looking for unique content to share with their audience. Such articles can create a buzz and bring traffic and links to their website. At the same time, they can use these articles in their link-building outreach campaigns.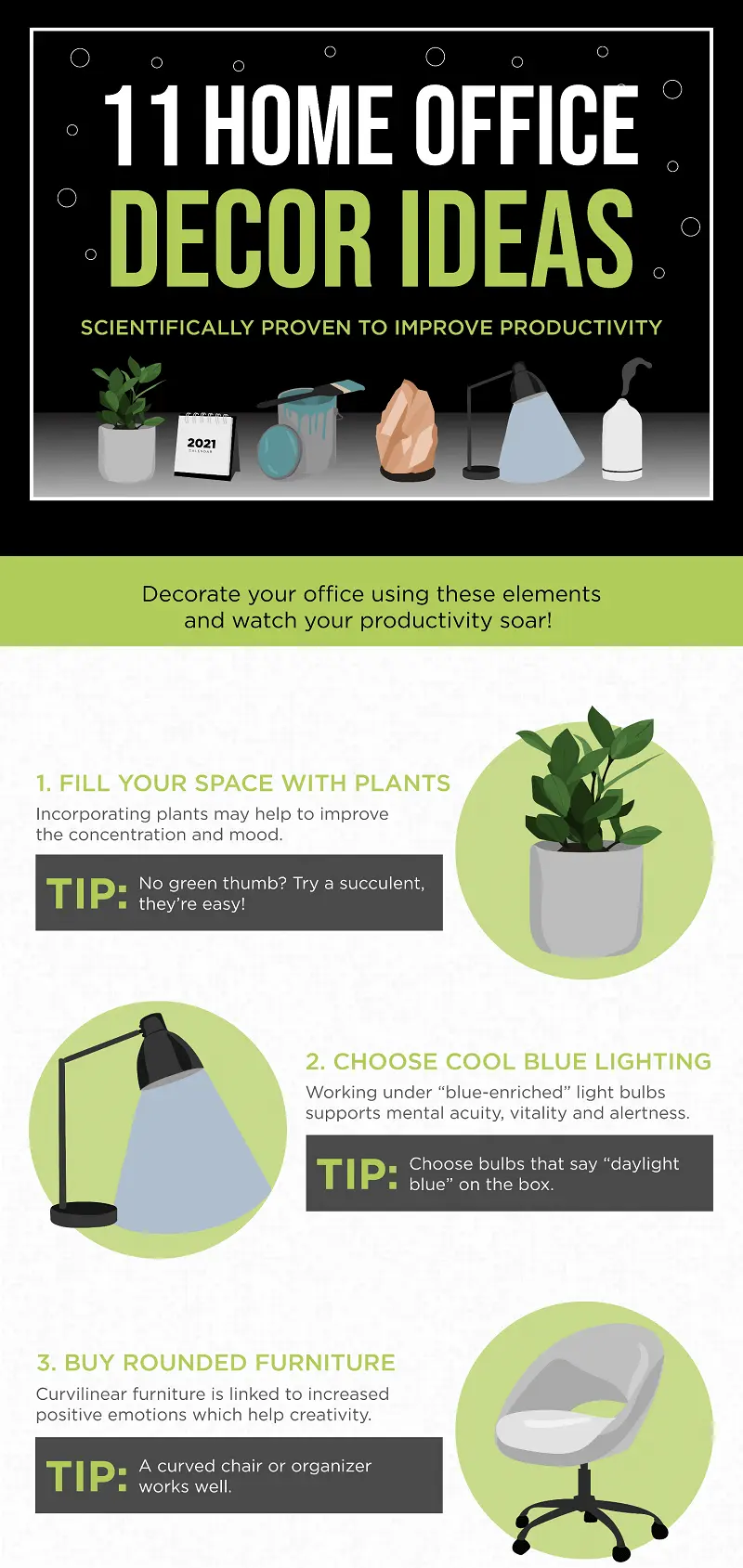 Read More: Infographic Examples: 100+ Designs To Inspire Your Next Visual
5. Lead Generation Strategy
Content marketing can generate three times more leads than outbound marketing and costs 62% less. Lead generation content strategy is centered on convincing people to convert. It can be anything from product signups to subscriptions, attending a webinar, downloading a file, or making a purchase.
You require two main elements for maximum leads: quality content and persuasive call-to-action (CTA).
Lead generation content should be engaging and helpful enough to convince people of the value of your offerings. To do this, prioritize BOFU or MOFU content that focuses more on conversions than traffic alone, the traffic you do earn will likely result in more leads.
The key point is that your content and CTA together can convince people to give their personal information in exchange for your offering. This offering could be gated content, a webinar, newsletter signup, product demo, product trial, a product purchase, etc.
For example, this article by Monday is a free resource on how to create a project roadmap. The guide uses Monday's very own project management tool, which not only showcases its usefulness but also makes it easier for people to get started once they decide to use it.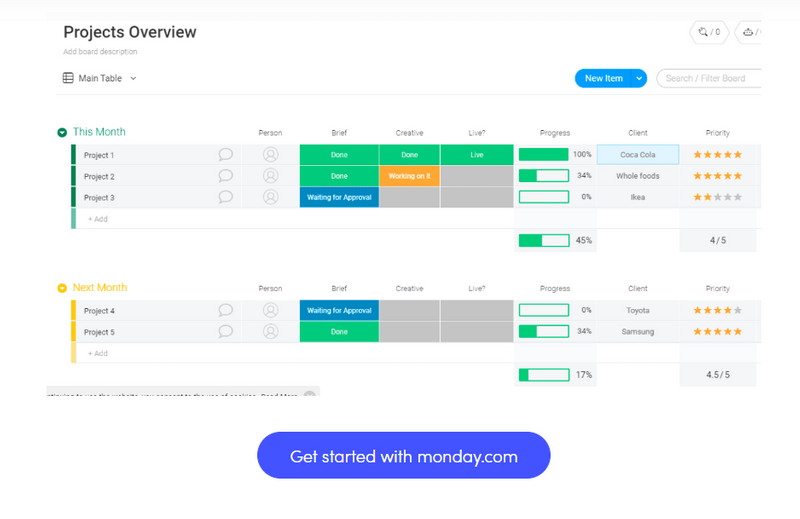 Along the article, you can see CTA buttons "Get started with monday.com" that make it easier for the readers to take the next step, i.e., start using their tools.
Auditing And Updating Content Strategy
Search engines value fresh content and around 35% of searches are impacted by this ranking bias. If you update your content regularly, Google will view it differently from the content that was published and forgotten. Auditing helps you analyze your content to determine which pieces need to be updated or pruned.
Following are the crucial steps involved in auditing a content strategy.
Identify the top-performing pages and note how they fare against major KPIs.
Identify content pieces that need a makeover.
Analyze the content piece against SERP winners and customer data to figure out how you can add more value.

Based on the audit findings, refresh the content pieces and adjust your content strategy if necessary.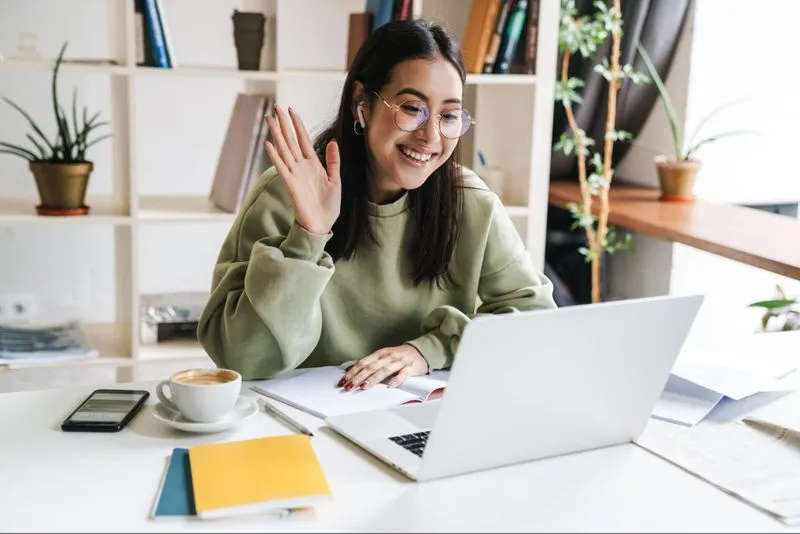 Also Read: The 4 Key Components Of A Successful Content Strategy
How Wild Idea Strategizes
The choice of content strategy depends on the goals you wish to achieve. At Wild Idea, we offer our clients a customized strategy based on their goals and what is needed to reach them.
We use the pillar-cluster model as a foundation since it's a great strategy for long-term organic growth. Then, based on client goals, we create different types of content to achieve piece-by-piece goals, such as leadership content for EAT or lead generation content for generating leads, etc.
For example, we choose a topic based on keyword research, but we can add a link bait asset such as an infographic and use it for link building. In this way, we're using two strategies at a time to provide a wide range of results.
A successful content strategy is vital to achieving your goals. Keep your goals in mind and apply the strategies that help you meet them. We're happy to help to formulate and execute a foolproof content strategy for your business.
Author
Owner + Content Marketing Consultant
Wild Idea
Karli is content marketing consultant behind Wild Idea, a content marketing and SEO collective focused on driving big results. With over 12 years in the marketing industry, she's worked with brands large and small across many industries to grow organic traffic and reach new audiences. She writes on everything from marketing, social, and SEO to travel and real estate. On the weekends, she loves to explore new places, enjoy the outdoors and have a glass or two of vino!
Types Of Content Strategy: 5 Content Strategy Types To Meet Your Goals