A marketing strategy is a long-term, forward-thinking approach to promoting your business. It's an overall game plan your company uses to attract customers, boost sales, and increase brand awareness. This includes creating objective and measurable goals for multiple different tactics designed to ultimately increase revenue.
Successful marketing strategies are typically drawn up from market research that a business performs. Once a company knows its customers inside and out, it can act on initiatives the marketing team thinks will resonate with its audience.
Growing a business certainly isn't easy. However, being able to identify the right marketing strategies for your business is a great place to start. Feel free to hop to the section that you're most interested in below!
How to Create a Marketing Plan
Having a marketing plan is a vital step in your overall strategy, as it is essential for obtaining new customers. Statistics show that creating and following a marketing plan will provide you with a 538% higher chance of success than if you didn't have one.
A solid plan provides you with the organization, direction, and actionable steps you need to take in order for your business to succeed. There are a few things a written marketing plan should include in order for it to successfully grow your business and increase your audience size.
Have a market focus/cater to your target audience;
Be flexible enough to survive unanticipated changes;
Set clear team member responsibilities; and
Have a way to measure success.
A little unclear on where to start? We'll break down each step of the process below.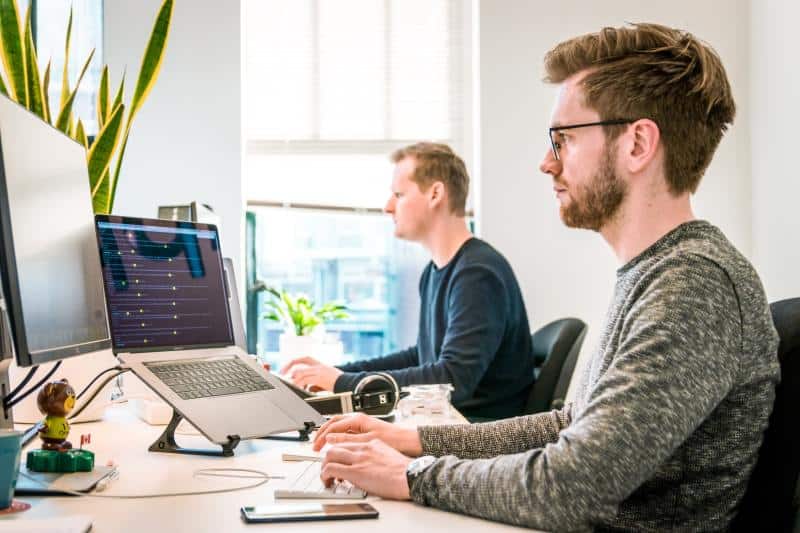 Know Your Customer
A buyer persona is a representation of your ideal customer based on data and market research about your current customers. Having a buyer persona is essential because it gives businesses a greater understanding of how and why their audience makes decisions.
To create a buyer persona, conduct market research to look at trends in how leads are being found, and how customers consume your content. This can be done using survey forms on your website, through social media, or through feedback from your team.
Buyer persona research includes identifying the background, demographics, and identifiers of your target audience such as:
Location: Where do they live?
Age: What is their age range?
Gender: Are they male, female or other?
Interests: What gets them motivated, what are they passionate about?
Education Level: Are they well educated?
Job Title: What fields of work do your customers work in, and what types of job titles do they hold?
Income Level: What is their income range?
Relationship Status: Are they married, single, dating?
Language: What languages do they speak?
Favorite Websites: Where do they hang out online? What types of websites do they frequent?
Buying Motivation: What are their reasons for buying your product?
Buying Concerns: What are their concerns when buying your product?
When you know this information, your business can create its content plan, products, messaging, and services to suit the needs of your ideal customer. Creating a marketing strategy that surrounds the needs, behaviors, and desires of your target audience is essential for the plan to succeed in growing your business.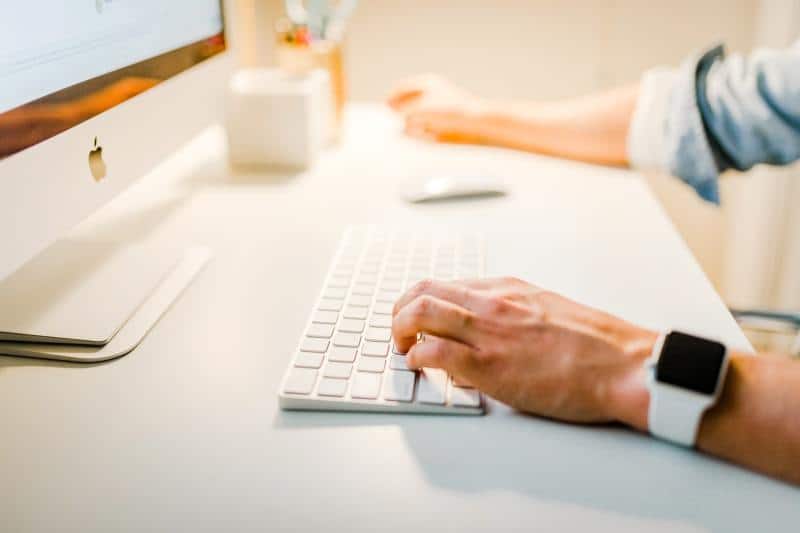 Analyze Your Competitors
A competitive analysis is a strategic way to assess the product, sales, and marketing strategies of your top competitors. Analyzing your competitors will enable your business to adapt to the strategies, campaigns, and trends in your industry. This information gives your business a clear advantage in your industry and allows you to use your findings in a way that gives your content a competitive edge.
Identify Your Competitors
Market research can give insight into what businesses are selling similar products or services that may compete with yours. This includes checking forums, social media, and customer feedback.
Identify your competitors with a SWOT analysis, which includes weaknesses, strengths, opportunities, and threats. It is also helpful to categorize your competitors by their relativity to your business, by putting them into levels or tiers. Keep a close eye on the competitors who fall into the top tiers, and check-in less often with the lower-tier competitors.
Examine Your Competitors' Website and Social Media
Examining your competitors' digital footprint may include reviewing their social media pages and website, but a deeper analysis can be performed using tools such as Alexa, Keyword Spy, and ReferenceUSA. This is crucial to understand how they operate their business and to get an understanding of what their customer experience is like.
Identify their market position by gathering information on products, newsletters, blog articles, social posts, etc. To monitor their email strategy, you can use an email monitoring platform such as MailCharts to get started or sign up for their newsletter yourself.
AHREFs' SEO metrics include analytics of return rates, traffic value, URL rating, cost per click, and more from your competitors. You can perform a competitive analysis using AHREFs with the "top content" feature using this tool.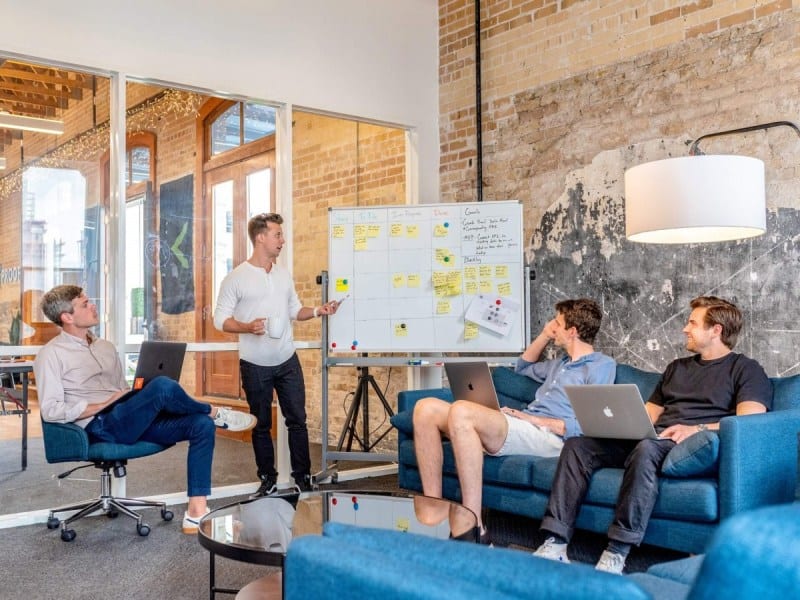 Know Your Offerings
It's also important to know your own offering inside and out so that you can figure out the best angle to take when marketing it. To examine all aspects of your marketing implement the five P's of marketing.
Product
Figure out the physical attributes of your product like shape, size, and color. Decide what your product will be called, and how it will be branded. Determine how your customer will use it, and how they will benefit from it in a unique way. What about your product makes it stand out, and how does it differ from competitors? Compare and contrast your product with the competition in your market, and determine why it is different.
Price
Determine what value your product or service has to the customer. Know how much you will charge for it, and how your prices compare to your competitors. Find out if there is already an established price for products or services in this area, and consider when making pricing decisions. If you plan to offer discounts, elaborate on what type of discount you want to offer, and what percentage it will be for.
Place
Find out where your customer will look for your product or service, and determine what locations you plan to sell it in. Decide if your project will be physical, digital, or both. You can sell and promote via social media platforms, or in physical stores. Be sure to research what your competitors are doing, and where they are selling their product or service. Consider whether this strategy has worked for them or not when choosing your locations.
Promotion
Determine how you will market your product or service, and where you will do it. Find ways you can promote the unique benefits of your product, and whether this will be done digitally or physically. Research where your target audience is present digitally or physically, and consider these areas. Compare your ideas to what promotions your competitors are doing, and see what has worked for them.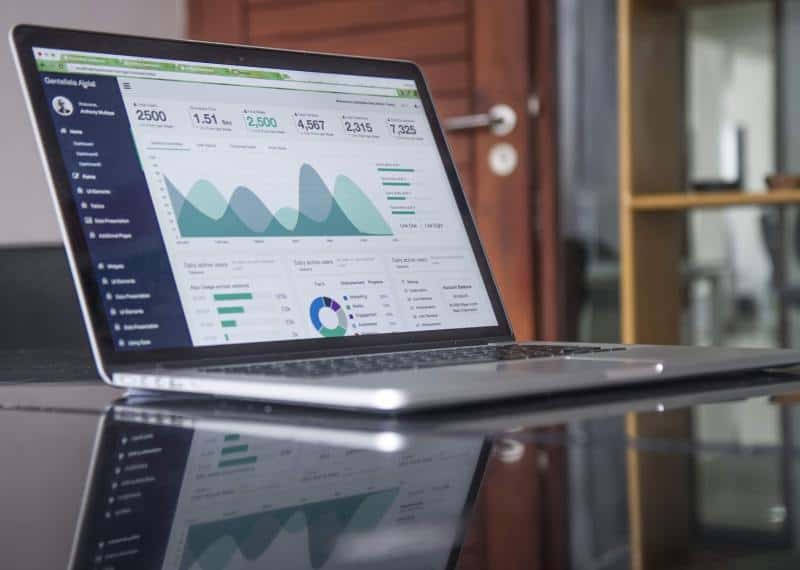 Decide on Your Marketing Channels
Marketing channels outline the transaction of exchange between the producer and consumer. By implementing the channels that will best suit your business, you are more likely to get your message out to the right consumer and have them take action.
To find which marketing channels will be best for your business, it is vital to have a mindset similar to the perspective of your consumer and know what your goals are. Here's a basic overview of the marketing channels you should consider.
Owned Media
Owned media consists of properties you own and manage online. This may include your website, social media accounts, and blog. The benefits of having a large digital footprint include the ability to grow your audience and connect with potential customers, as well as have direct communication with customers. Being in control of your own platform means that you will get to implement your marketing strategy to a potentially very large pool of possible buyers.
Earned Media
Earned media is exposure received through digital sharing. This can include mentions, reposts, or reviews. There are numerous benefits of earning exposure from others because it provides your business with credibility. Buyers are often drawn towards content that is shared or reviewed because it gives them a reason to have trust in the brand. This can be done by partnering with influencers or asking for testimonials or general customer feedback.
Earning organic traffic through SEO is also considered earned media and is, in my opinion, one of the best long-term strategies. A great place to start is by targeting keywords that answer your customer's questions and positioning yourself as a source of credible information.
Paid Media
Paid media consists of online exposure in the form of paid advertising. This includes paid ads, sponsorships, and paid content promotion. This form of advertising is beneficial because it can send your unique message out to a large audience of potential customers. The reach on paid advertisements is often far more substantial than other forms of media exposure.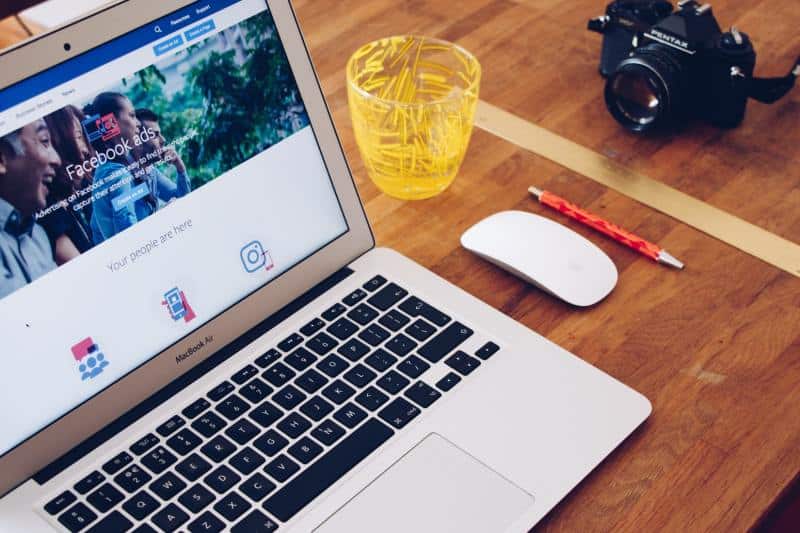 Learn About Your Sales Funnel
A sales funnel is the process that a business leads customers through when purchasing a product. Having a sales funnel helps your business gain exposure and then turns the people interacting with your brand into paying customers. A healthy sales funnel follows the AIDA format of attention, interest, desire, and action.
Attention
In this phase, the consumer becomes aware of the product/service, or brand, typically through one of the marketing channels we discussed earlier. This content can come in the form of articles, advertisements, webinars, podcasts, or landing pages. All forms of content should represent your brand and offer insight into the benefits of your product or service. The act of initially drawing in potential customers is a key step to landing sales.
Interest
Your potential customers will become interested in the brand after initially becoming aware of it and being met with content that they resonate with. They will want to learn more about it, so it is vital to take action during this period. Action steps to satisfy their curiosity include content such as blog posts, social media interaction, email campaigns or newsletters.
Desire
If a potential customer likes what they see during the interest phase, they will develop a positive outlook towards your business. By looking favorably on your brand, they should begin to see the benefits of your product or service, and will want to be more involved. They may download content from you in the form of e-books, or free downloads, and may consider making a purchase in the near future.
Action
Here, the consumer forms an intention to purchase from your brand. This is where you will provide case studies, testimonials, and data that backs up the benefits of your product or service even further. A potential customer may also shop around and explore pricing options, so having open-ended interaction during this time is crucial.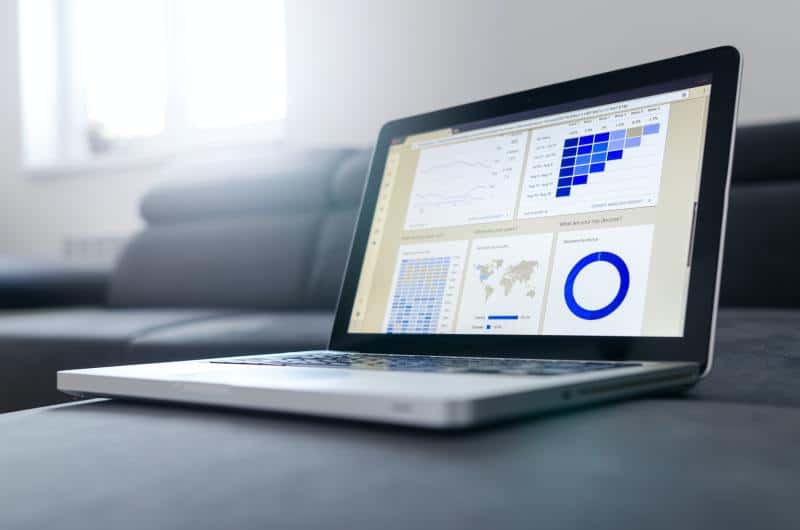 Create SMART Goals
SMART is an acronym that refers to the methodology of creating a goal successfully and efficiently. This method of creating goals will provide direction and organization within your business objectives and should be an initial step you take when beginning to market.
SMART goals must be specific, measurable, achievable, relevant, and time-bound. This means that they must state what action you will do, provide a way to evaluate metrics, be reasonable to accomplish, make sense within the function of your job, and be completed within a specific time frame.
An example of a SMART goal would be: "I will receive a promotion to senior marketing executive by completing the required prerequisites in three months and by applying for the role during the end of the quarter." This goal has a specific intent, with measurable steps, an achievable outcome, associated time, and is relevant to the job function.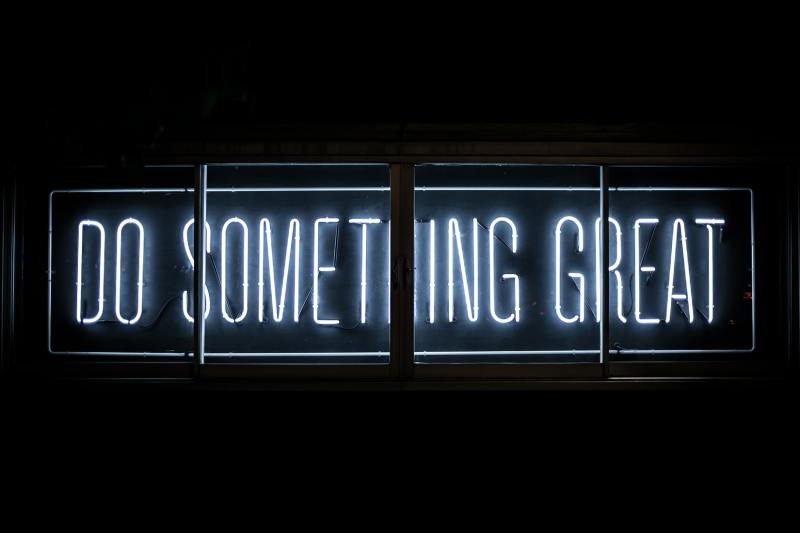 Digital Marketing Strategies to Inspire You
Now that you know the basics behind creating a marketing strategy, let's see some examples of successful digital marketing strategies that have done well in the past. These strategies have many different micro-goals, but most fall under the umbrella-goal of gaining exposure for an online brand.
1. Guest Blogging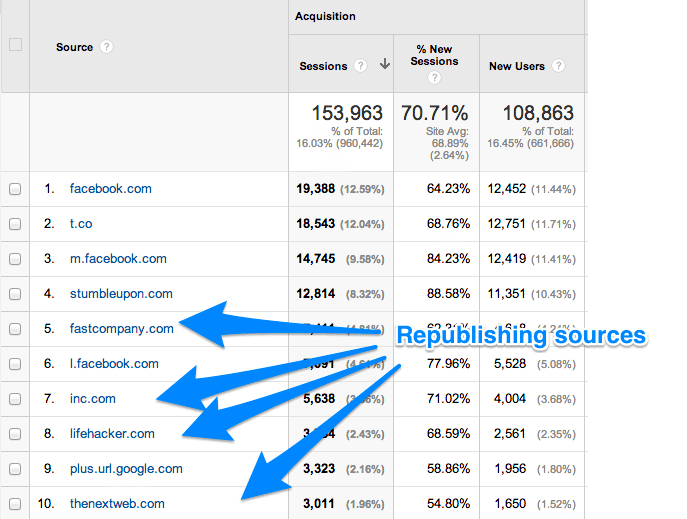 Initially, Buffer used guest blogging to fuel their exposure and visibility. In fact, this is how Buffer claims to have attracted its first 100,000 users. Guest posts allowed Buffer to gain exposure on other, more popular websites, as well as attract that website's audience to their own blog to read their other posts. Of course, guest posting also earns the guest poster ever-valuable links to their site.
2. Gated Content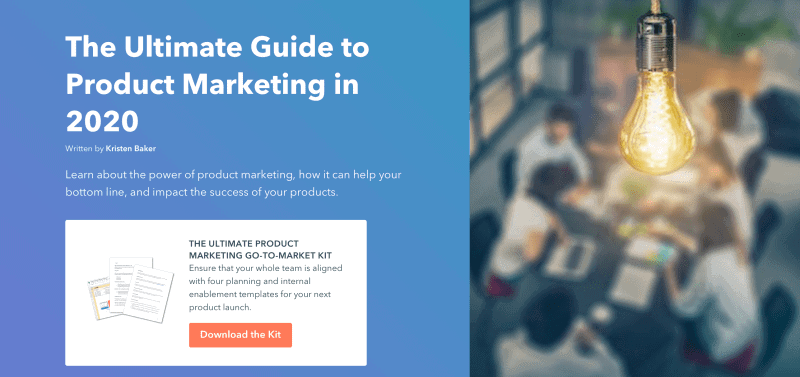 HubSpot used content marketing in the form of gated content to attract its audience through educational articles. If they'd like more information, their audience has the option to purchase an ebook that goes more in-depth into subjects that they introduce on their blog. HubSpot has built a multi-million dollar company using this as their primary approach, so it has certainly worked for them.
3. Humorous Advertising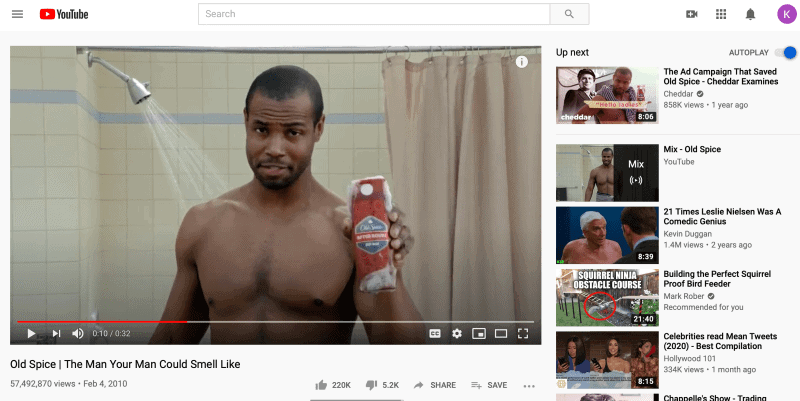 Old Spice holds its place in the market by delivering humorous content that drives attention. The company uses primarily video advertising to showcase its product with a comedic spin. This has increased exposure through online shares, and created a positive outlook of their brand.
4. User-Generated Content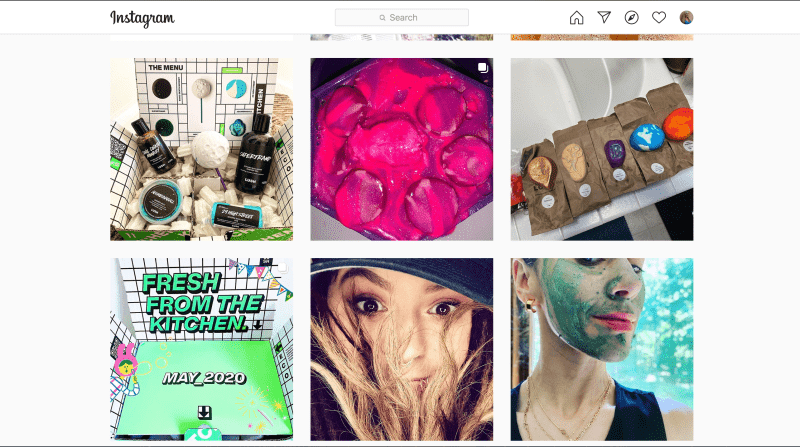 Businesses like Lush have benefited greatly from reposting user-generated content. They do this by sharing customer photos and videos on their social media pages, and the strategy has proven to be very successful for them.
Using content generated by fans is also appealing because it is relatable, raw, and real. When your product or service is one that can be easily photographed, it can be a successful and cost-effective marketing strategy.
5. Cross-Channel Marketing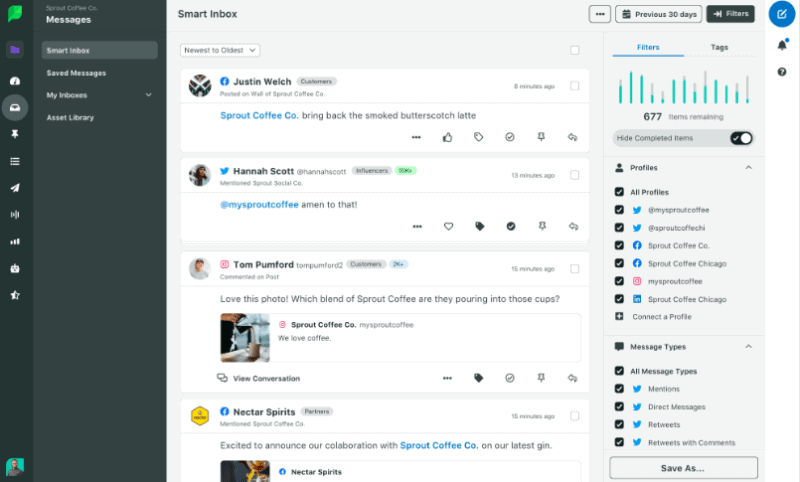 Companies like Sprout Social use a multi-channel marketing approach to reach a larger audience. This includes having a presence on multiple platforms from Facebook and Instagram, to Spotify and IGTV.
Sprout Social uses a scheduling tool to do this, where social media managers plan and automate content. This strategy allows them to reach a larger audience and uses a variety of content to intrigue viewers.
6. Instagram's Integrated "Shop"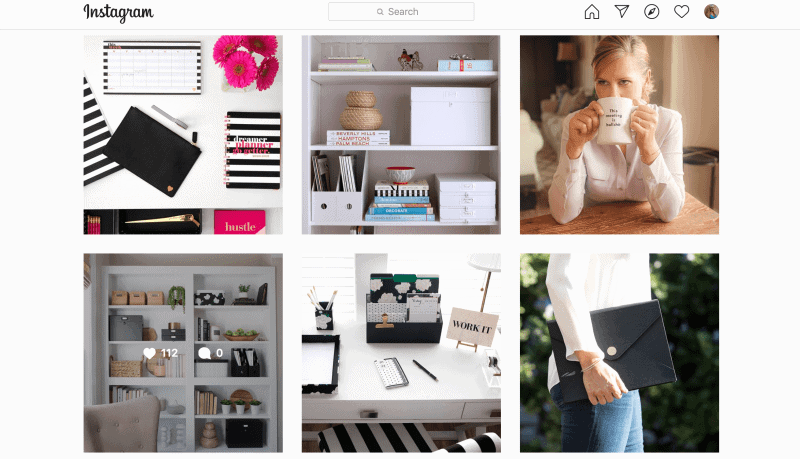 See Jane Work is one business that has successfully integrated the Instagram shopping feature into their marketing strategy. This tool has made it easy for users to make a quick purchase, as well as see pricing and product descriptions, without having to visit a separate website or app.
By posting pictures of their products in use, and then offering the product in the "shop" area of their profile, the user can easily find the product and purchase it then and there.
7. Chatbot Integration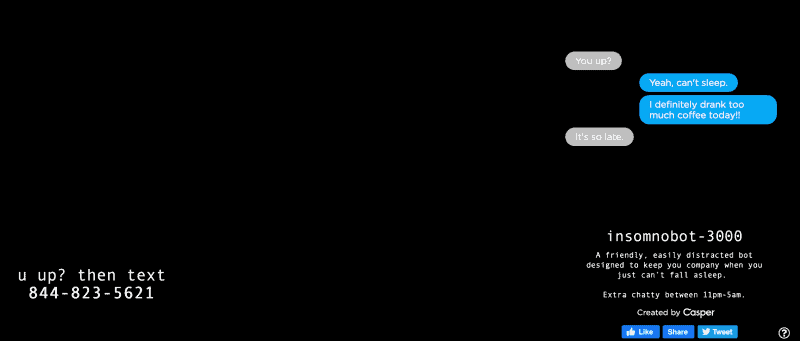 Casper, an innovative online mattress brand, invented the Insomnobot-3000, a genius way of using chatbots to connect with customers. This conversational agent aims to give insomniacs someone to talk to while they're up at night. While most chatbots are aimed at answering customer questions or encouraging sales, this one acts as a way of engagement with their customers.
8. Emotional Content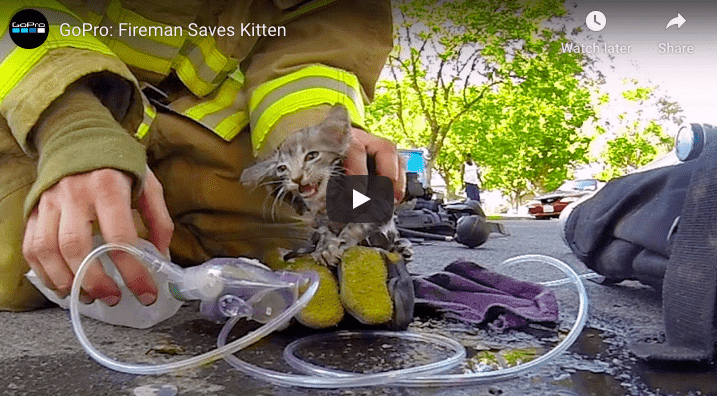 GoPro uses emotional video content to drive brand awareness and sales. The strategy has allowed them to create an experience around their product, making it feel more valuable to the consumer.
Through sharing their video content onto platforms such as YouTube, the company has succeeded in gaining an audience of millions and increasing their sales. Why does emotional content work? It creates an emotional experience around the product, just watch for yourself and see.
9. Seasonal Marketing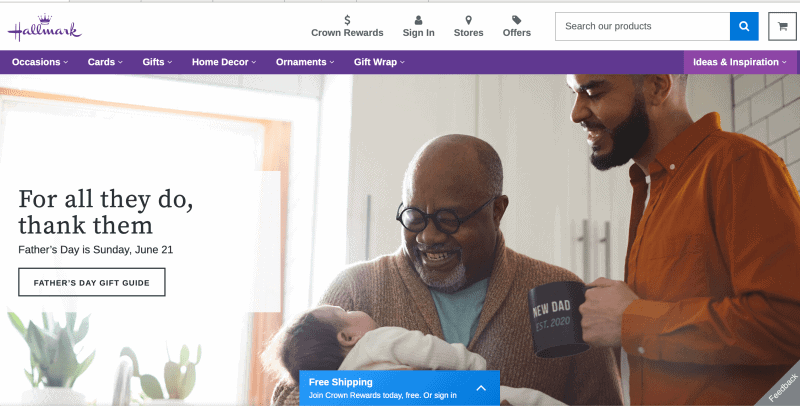 Hallmark is an example of seasonal marketing because it strategically attracts clients during the holiday season. These seasonal changes can be centered around a holiday or weather-changes.
During these periods of transition, Hallmark tunes into what is important for the consumer during that time. To do this, they conduct market research and try to fully understand what their customers' needs are during different times of the year.
10. Press Releases or Conferences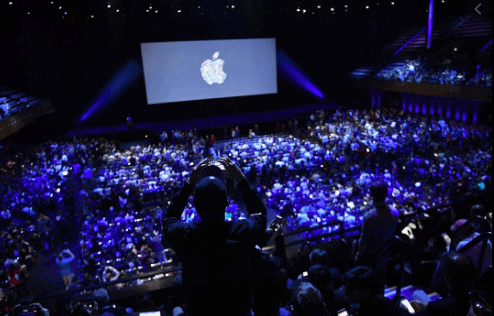 Many marketers work alongside media to showcase their products to large audiences. Apple is notorious for holding large conferences for new product launches, and the world is always eager to tune in and see what new innovations they are releasing. Press conferences are a great way to express the benefits of a product, or introduce an upcoming product, as Apple does.
11. Account-Based Marketing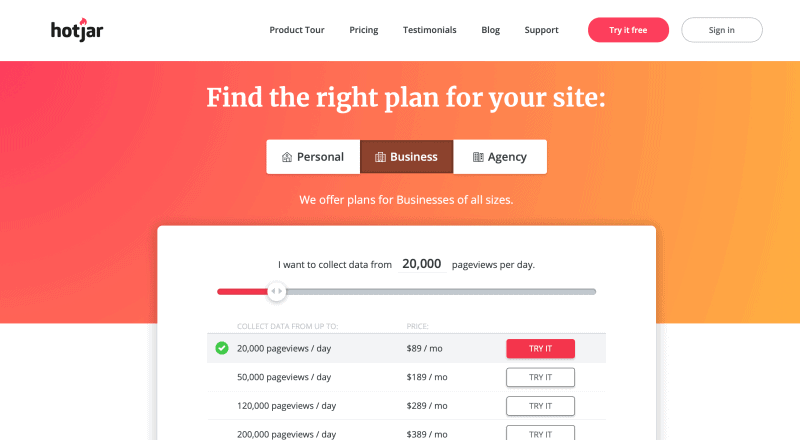 Account-based marketing is used for a variety of businesses that provide services or digital software like HotJar. Since they offer multiple packages, HotJar is able to tailor its messaging to each customer's needs. These account options have helped HotJar increase sales by giving the customer a choice of which package best suits their needs.
12. Referral-Based Marketing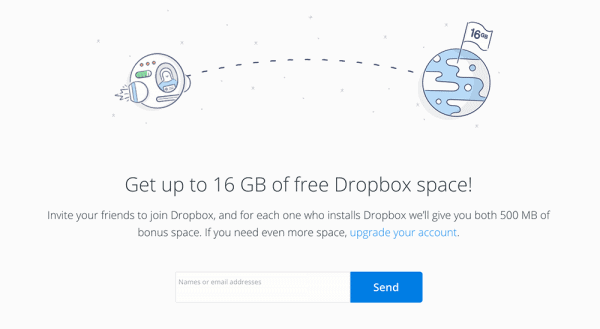 Using a referral-based method of acquisition marketing can help bring a company to the attention of new clients. A great example of this can be seen in DropBox's marketing strategy. They bring new customers to their website through incentivized referrals. These referrals benefit not only their current users by offering a reward for the referral, but also benefit the company by bringing in more members and growth. It's a win-win situation.
13. Affiliate Marketing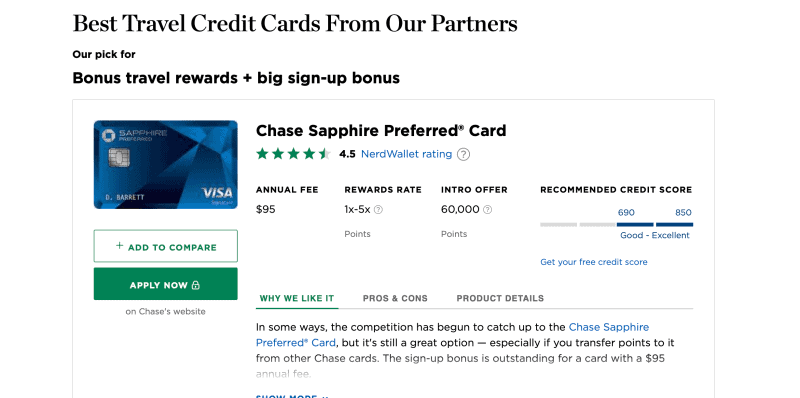 Some companies, like Nerd Wallet, use affiliate marketing as a marketing strategy/sales tactic. They know who their clients are, and what their needs are, so they are able to market services with this in mind. They promote other companies which they know cater to the needs of their clients, and get paid when those clients use those companies. NerdWallet makes all of their income in this way, so much so that their website is ad-free.
14. Communal Marketing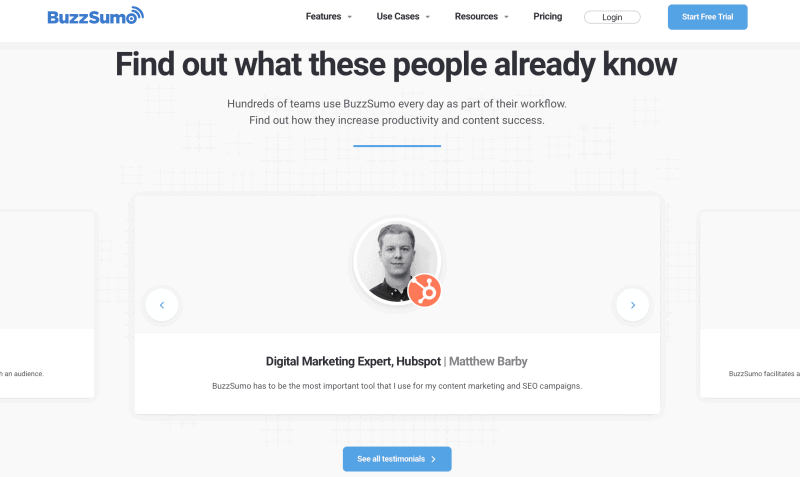 This marketing strategy uses customers' stories that are featured in a promotional campaign. This is effective because they are real people who are often relatable and who have positive opinions of the brand which they are willing to share.
BuzzSumo has a great example of communal marketing scattered all across its digital footprint. They rely on customer stories and testimonials to build legitimacy and grow their audience.
15. Retargeting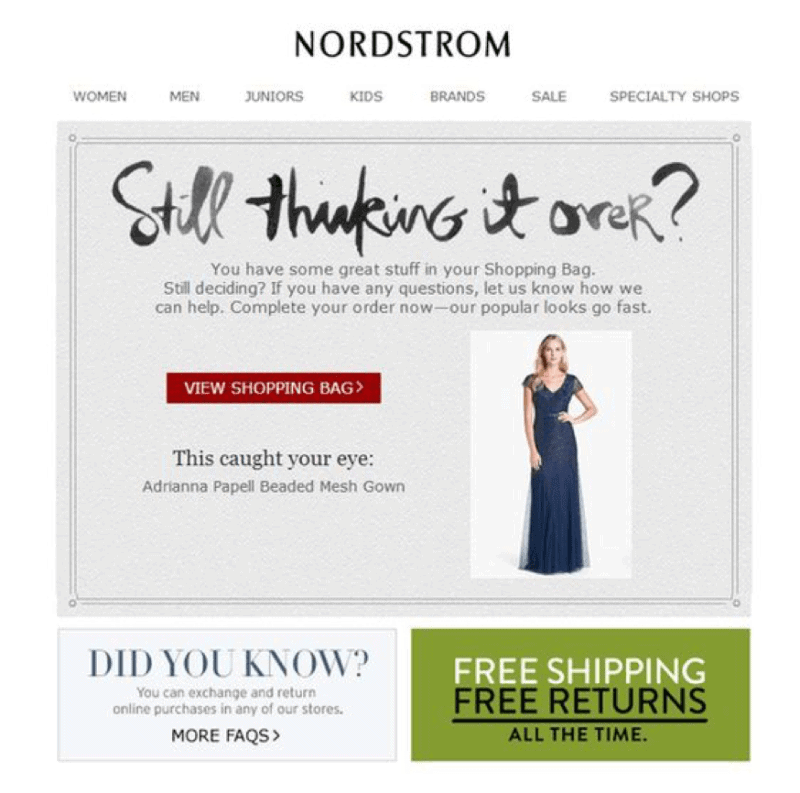 Nordstrom has a retargeting strategy using emails and campaigns which are activated by cookies. When an event happens, such as a customer leaving an item in their shopping cart, they will be sent an email reminder of what they left with a link to return to the purchase. This strategy increases sales by encouraging shoppers who are interested to finish their purchase.
16. Loyalty Programs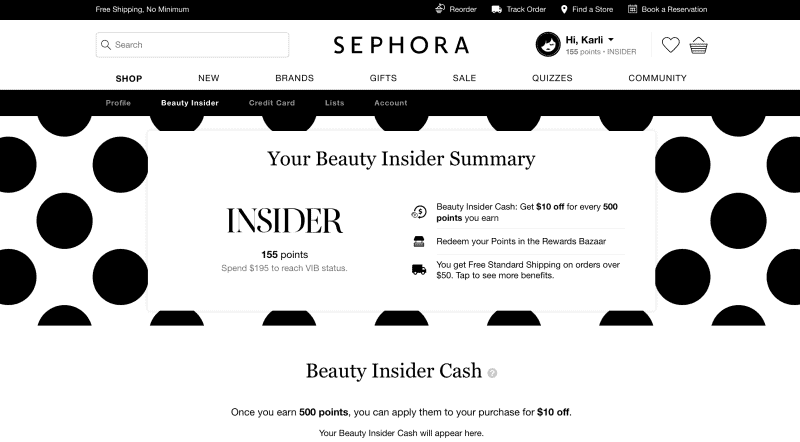 Businesses like Sephora encourage their customers to participate in a program where they can earn rewards based on how much money they spend. This incentivizes their customers to spend more, or to shop at Sephora rather than a competitor so that they can eventually earn rewards. This buying incentive has proven to be very successful for Sephora, and their customers have provided positive feedback on the program as well.
17. Promoting Brand Values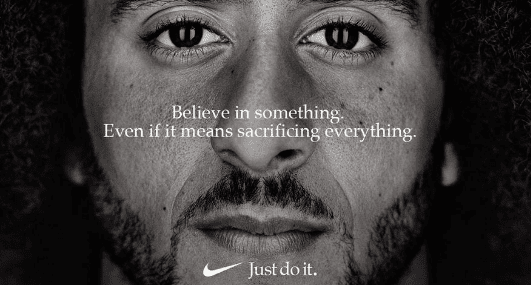 Companies like Nike have had success in establishing a brand identity through marketing their values. Their slogan "Just Do It", established their brand values of perseverance and drive.
Nike also uses celebrities, who are typically athletes, to share emotional messages of perseverance and overcoming challenges. These can be seen within their video advertising, and are successful because of the way the reader is able to understand and connect better with the brand's identity.
They have also been known to take a stand on controversial issues which attract like-minded customers to the brand.
18. Influencer Collaboration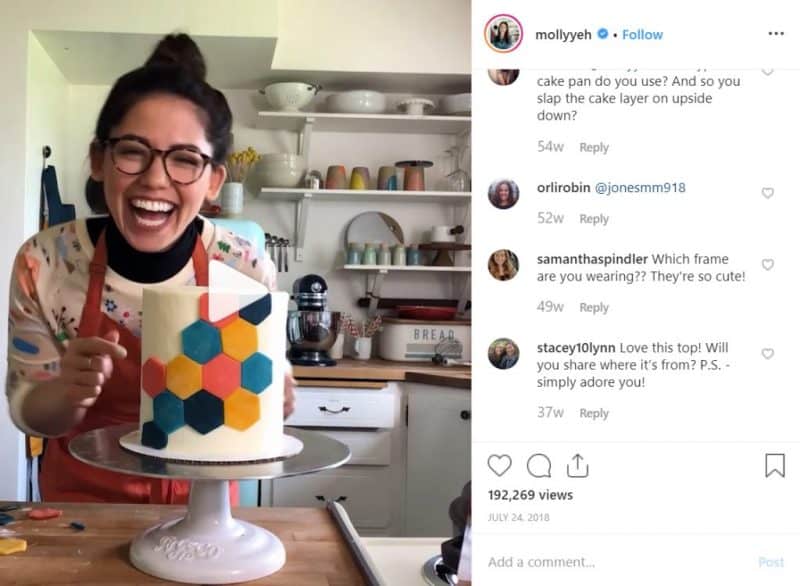 A number of businesses have used influencers to increase visibility and audience size, promote a product, or simply connect with their audience. Hip glasses brand Warby Parker saw a good amount of success last year teaming up with artistic influencers on Instagram. In fact, the company attributes their $2 billion valuation to their use of influencers on social.
19. Word-of-Mouth Marketing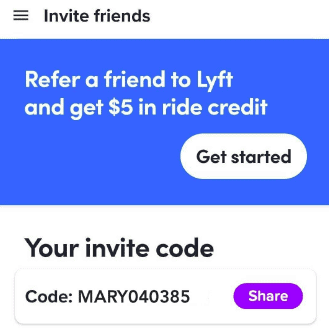 Although opinions of brands, products, and businesses are shared naturally every day, Lyft turned word-of-mouth communication into a successful marketing strategy. When they were just starting out, Lyft offers an incentive of $5 per user that downloads the app with the original user's code. This system grew like wildfire, and popular online creators quickly began to spread their code on all platforms in an attempt to gain the five-dollar incentive.
20. Viral Social Media Trends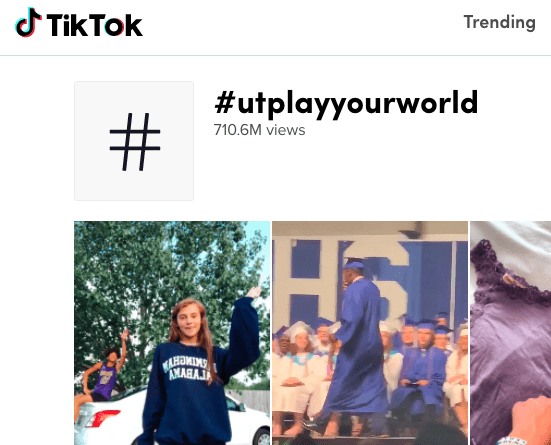 As apps link TikTok become increasingly more popular, brands are seeing an opportunity to promote their products by attempting to create viral content. You can pay TikTok influencers to start a trend, or try to grow it naturally.
Uniqlo succeeded in their TikTok marketing strategy by first creating a contest for TikTok users who uploaded a video using their sound and wore their apparel. The more creative video concepts ended up going viral which helped increase Uniqlo's brand visibility and increase sales.
Developing a marketing strategy will allow your business to outline the steps needed in order to achieve long-term goals like increased visibility and sales. Identifying the correct marketing strategies, and making a plan to implement them, will help your business succeed. From researching your ideal customer to analyzing proven business strategies, there are multi-faceted elements to consider when creating a marketing strategy.
If you aren't sure where to start or need a little help with your organic marketing strategy, Wild Idea can help! Feel free to reach out for your free content analysis today.
Author
Owner + Content Marketing Consultant
Wild Idea
Karli is content marketing consultant behind Wild Idea, a content marketing and SEO collective focused on driving big results. With over 12 years in the marketing industry, she's worked with brands large and small across many industries to grow organic traffic and reach new audiences. She writes on everything from marketing, social, and SEO to travel and real estate. On the weekends, she loves to explore new places, enjoy the outdoors and have a glass or two of vino!
Marketing Strategy: How to Create Your Own + 20 Successful Strategies (with Examples!)