Since the 1990s, when Larry Page invented PageRank, it has been clear that Google heavily weighs the number of links pointing to a webpage when ranking. Despite subsequent Penguin updates and the penalization of spammy link builders, expert marketers rely on link-building strategies to improve organic reach. Backlinks are still a decisive factor in Google's ranking algorithm, as proven by studies by Moz, SEMrush, and Backlinko.
According to Backlinko, a website's link authority directly correlates with the number of its pages winning the SERPs.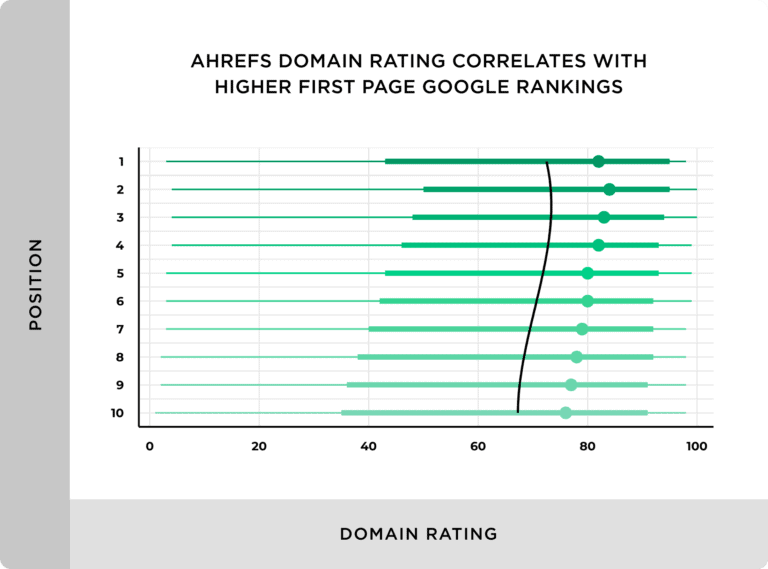 This leaves no doubt that quality backlinks are still a significant factor in helping you rank better. The keyword here is quality. Google's ability to filter out low-quality links is increasing rapidly, and that's why the greater part of your link-building efforts should be focused on getting links from reputable and relevant websites.
If you're going to do that, you need to practice effective link-building techniques within Google's guidelines. Let's explore 24 easy-to-follow link-building strategies that can get you high-quality links—just the way Google likes it.
This leaves no doubt that quality backlinks are still a significant factor in helping you rank better. The keyword here is quality. Google's ability to filter out low-quality links is increasing rapidly, and that's why the greater part of your link-building efforts should be focused on getting links from reputable and relevant websites.
If you're going to do that, you need to practice effective link-building techniques within Google's guidelines. Let's explore 24 easy-to-follow link-building strategies that can get you high-quality links—just the way Google likes it.
1. Strategic Guest Blogging
Guest posting is one of the oldest tricks in the book, but it's still one of the most efficient link-building tactics. How does it work?
You pitch a website to write for them.
You write an article with a link to yourself.
They publish it.
It's that simple!
For example, I recently wrote a guest post for Linkody. Note the link to my website in the author bio on their website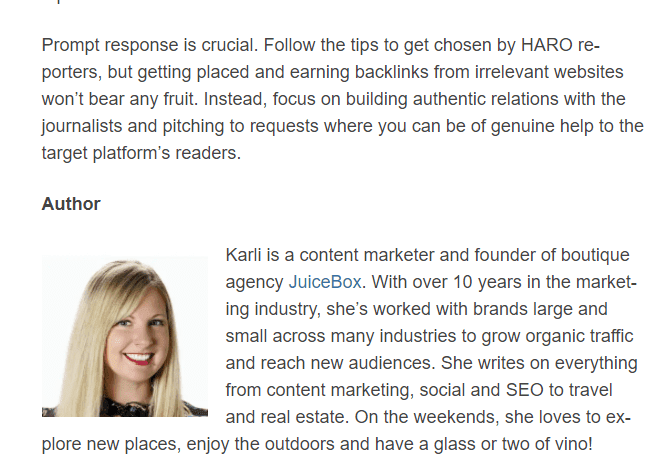 Now you must be wondering — "but Google isn't a fan of guest posting anymore. Won't it hurt my website?"
Guess what… in most cases, it won't! Guest posting still works if you're providing quality, relevant content. Use these tips to make sure you're putting out the best of the best.
Guest post on sites that DON'T publish just anyone.
Make sure anchor text ISN'T an exact match on all sites.
Guest post on relevant sites only.
Diversify your backlinks. Don't rely on guest posts alone.
In a nutshell, the old way of guest posting—slapping up a crappy post on an even crappier website—won't get you anywhere today. You should strategically target high-authority websites. Instead of going the usual way of finding prospects through Google search operators (topic + intitle:"write for us"), use tools like Ahrefs to find high DR websites that may not be inviting guest posts but still accept them.
It's EASY… Here's how you can do it.
Plug your keyword in Ahrefs Content Explorer and apply language and domain rating filters to narrow down your search.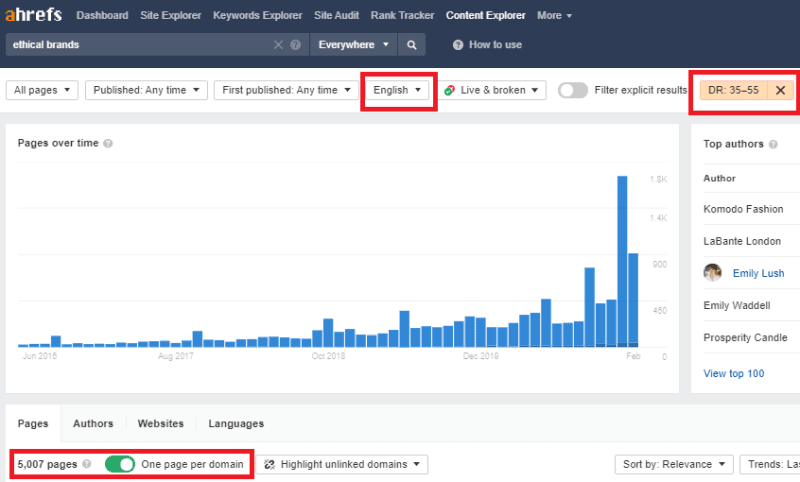 Apply the 'One page per domain' setting since we're only interested in the relevant websites. Now all that's left is to export the list and visit each website. Qualify it for your requirements and send out a pitch.
Here's the email template you can use.
Hey [First Name],
My name is [Your name] and I'm [Designation] of [Company]. I was checking out [website] and loved your article [title]. [Something custom about the content].
I currently write five guest posts per month and would love to contribute to [website]. I think that my background matches the content your audience typically enjoys. Here's a recent piece I wrote if you'd like to check out my writing style.
If you're interested and I can send over a few topic ideas.
Have a great day!
[Your Name]
2. Write Case Studies
Case studies are a magnet for natural links. Typically, you will earn links organically without having to perform much outreach, i.e., you create a piece of content that is so insanely helpful that it's unignorable.
For example, look at this case study by Brian Dean, the inventor of the Skyscraper Technique.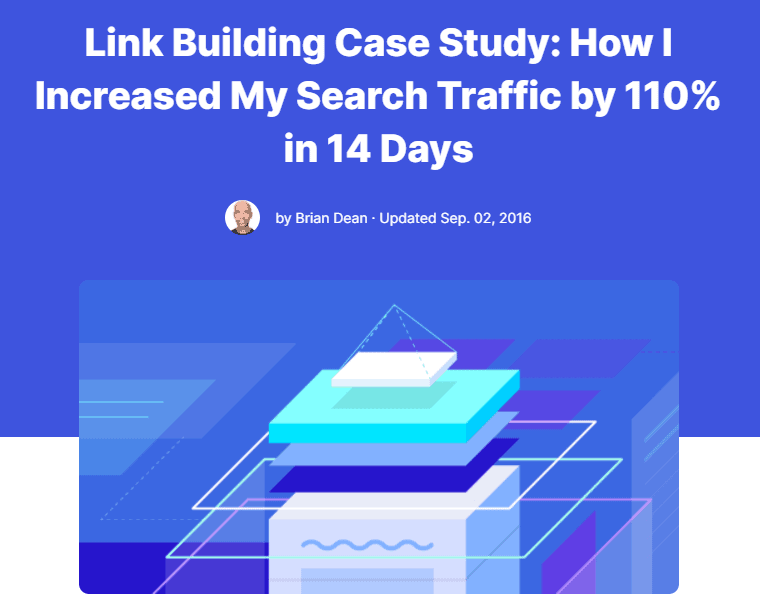 Note this case study has been linked to 14.9K times!

Case studies are a form of qualitative research. They can be about growth in organic traffic, return on investment, analysis across various conversion metrics, and other website interactions during a marketing campaign. They can outline challenges, strategies employed in response, and the results achieved (typically favorable).
Case studies analyzing real-life examples can show more significant insights into what works under which conditions and what kind of realistic results can be expected. Such case studies can earn you a ton of organic backlinks.
Just make sure to plan it accurately and back each of your claims with the actual stats to make it reliable and irrefutable. Here are a few ways you can create a compelling case study and distribute it.
Include Actionable Results: People are interested in your achievements as long as they can mimic them, so break down your strategies into steps they can follow.
Address Questions and Confusions: Make sure to answer all the questions your audience might have related to your case study topic. Visit relevant forums or scour Quora or Reddit to know what people want to know. Later, you can offer your case study as an answer to these questions. In this way, you will not only gain traffic and followers, but many visitors will also link to your case study on their websites as well.
Notify Websites You Link To: If you mention any third-party sources in your case study, notify them that you linked to them. Keep your message short and sweet, as most publications don't have time for lengthy emails.
Reach Out to Niche Influencers: Create a list of influencers in your industry who typically share or link to such case studies. You can find them by searching 'top [your niche] influencers' in Google or using Ahrefs. Once you have a list, reach out to them and offer your case study. Briefly mention how it can benefit their audience.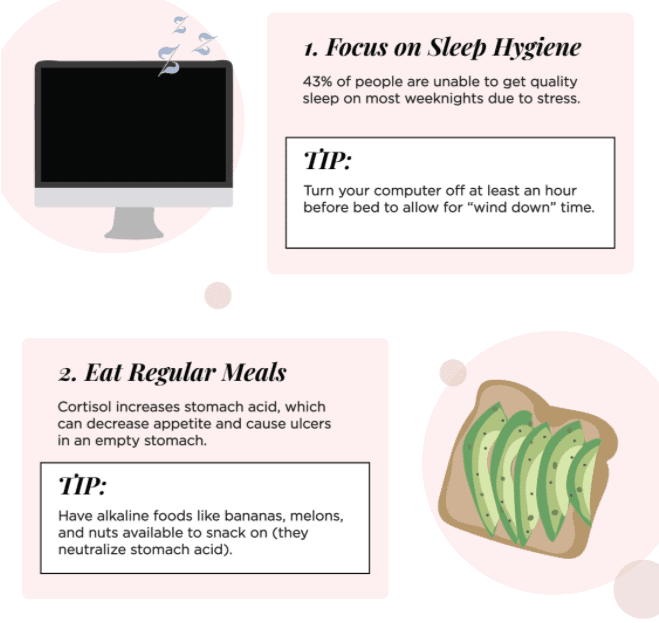 3. Distribute Infographics
Infographics have been a popular way of inviting links in bulk. Some people argue that infographics don't work as well as they used to, and that's true — the old way of slapping a few images and some random text on a graphic isn't going to get you anywhere.
Today, you need to create a truly remarkable infographic with amazing visuals and research-backed information to get the desired results.
BELIEVE ME — infographics sell like hotcakes if you know how to create and distribute them.
Interactive Infographics
Interactive infographics give your static infographics a trendy makeover. They're engaging because they allow users to interact with data in unique ways. Choose a flexible design that can maximize user experience, especially on mobile devices.
Consider this infographic from Information is Beautiful. It has received 16.7K backlinks and 864 live referring domains.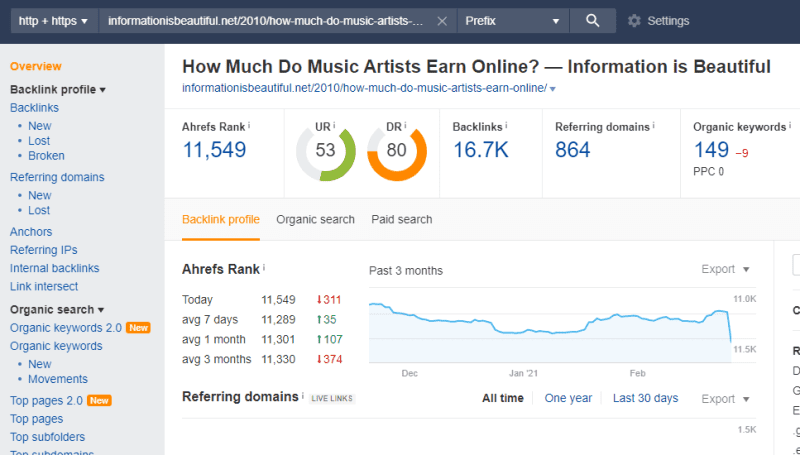 Link-building through infographics requires careful planning.
First, you need to identify if your niche market is linkable.
Choose a topic of audience interest and spin a story around your idea.
Make sure the design communicates with your target audience.
Use statistics from reputable sources to back your claims.
Once your infographic is live, reach out to people in the linkable niche you created the infographic for. Some sites are much more receptive to infographics than others, so be sure you're *starting* with the market and tailoring the strategy around it.
Don't forget to share it on social media and reach out to influencers in your vertical! If your visual is extremely helpful and relevant, they will be happy to link to your infographic and share it with their audience.
Here's a template for the pitch you can send for infographic link-building.
Hey [First Name],
I recently stumbled across your article [Custom] and [Comment/compliment].
Since you often post about [Custom], I thought you might enjoy this piece that covers [Short introduction]. [Example fact/statistic/info from the infographic.]
You can see it here. [URL to infographic source]
If this feels like a good fit for [Website name], I'd be thrilled if you shared. I'd be happy to write you a custom introduction and/or provide an embed code if that helps make it easier.
All the best,
[Your name]
4. Create Interactive Tools
Want to gain a competitive advantage from your link-building efforts?
Try something different — try interactive content!
Creating interactive content requires more effort than conventional link bait. It requires you to work closely with a designer and developer and plan an incredible piece of interactive content that your competitors can't replicate easily.
Very few people create interactive content right now, but many marketers believe it will be the next big thing in content marketing. Interactive content can be anything from interactive reports and maps to tools, calculators, and quizzes.
People love interactive content. Just look how many links this fun tool brought for justpark.com.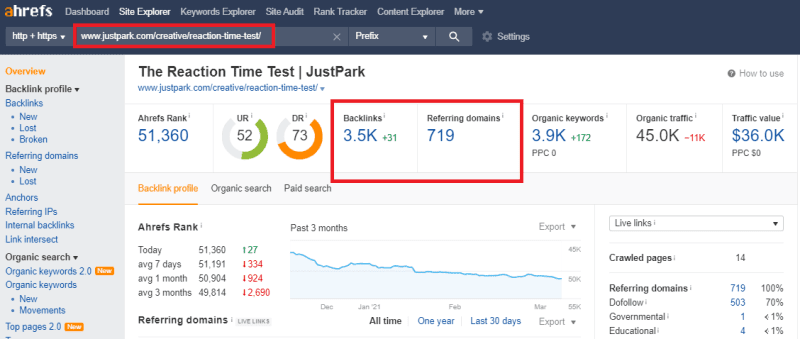 The tool has been linked 3500 times, and 70% of them are do-follow links.
Here are a few different types of interactive content that are popular nowadays.
Interactive Tools
Interactive tools like calculators and converters can be incredible link magnets. Make sure they're helpful and fun to use. Once you've created a link-worthy tool, pitch it out to prospects who already highlight the problem solved by your tool. Your tool can be a valuable addition to their content addressing the issue.
For example, Adobe Color has earned links from 23.1K unique domains.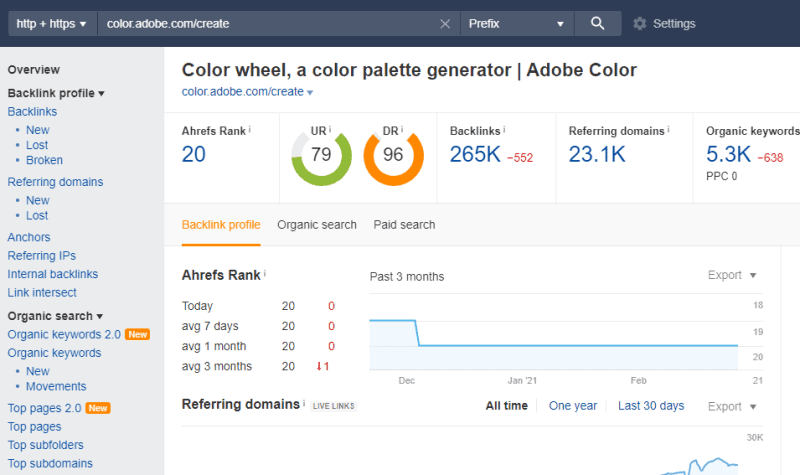 If you wish to create a similar tool, analyze how you can improve it because replicating the same success with another tool that does the same job isn't going to earn as many links.
Games and Quizzes
Depending on your niche, you can use games and quizzes as a fun way to engage the audience and attract links. Games are challenging to create and require some planning, but if you can pull them off, they can bring you unprecedented results — social engagement, email sign-ups, and other forms of conversions.
In 15 questions, this Brain Health Assessment Quiz shows you your brain type and its characteristics. Naturally, everyone is curious to learn more about themselves, and the quiz has earned 326 backlinks so far.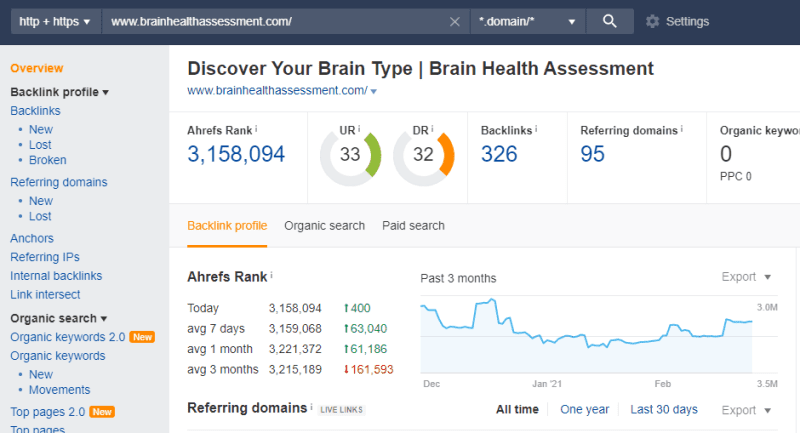 Here's how to come up with exciting interactive games and quiz ideas.
Start by identifying the topics your audience associates with your brand often.
Come up with concepts related to those topics that can be turned into interactive and engaging content.
Test your ideas with a small sample of your target audience, which can be friends, families, or coworkers from another project.
Once the quiz or the game is live, run an outreach campaign. Divide your prospects into groups and identify an angle to pitch which will interest the respective publishers. For example, instead of pitching 'Brain Health Assessment Quiz,' you can use the angle, 'Brain Quiz to Discover Your Unique Super Powers' or 'Brain Quiz: Which of the 16 Brain Types Are You?'
Interactive Maps
Interactive maps are a great way to represent location-specific information. You need to find interesting facts and figures related to your industry-specific to different locations to plot them on a map.
Look at this exciting map of world food capitals that groups and displays data collected from Instagram food tags and got an amazing 485 backlinks, of which 89% are do-follow.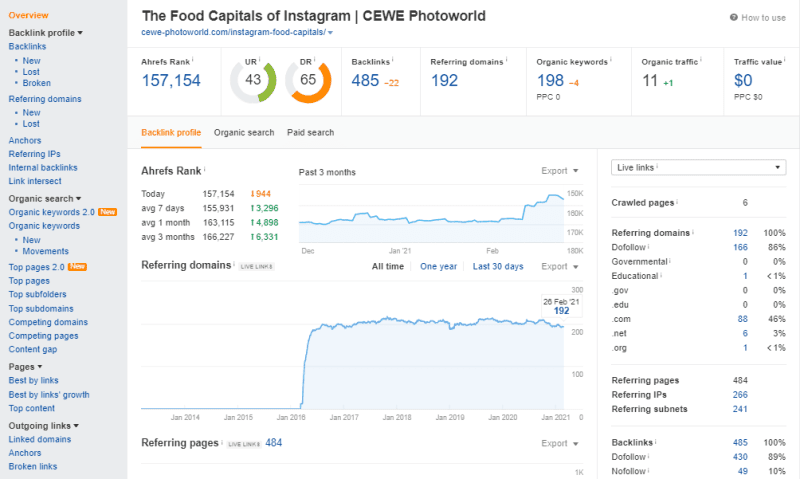 5. Create Data-Driven Content
Data-driven content is a goldmine for link-building. People love data because it makes comparisons easy and makes information concrete. For example, when Forbes claimed, 'data is the new oil,' they linked to famous research and backed their claim with data. Otherwise, their claim would have had no value.
Collecting data isn't child's play, and that's why many people in your industry and related markets will jump at the chance to link to your data in their content.
A study conducted by the CDC about sleep duration among US adults has earned a massive 1600 backlinks from unique domains.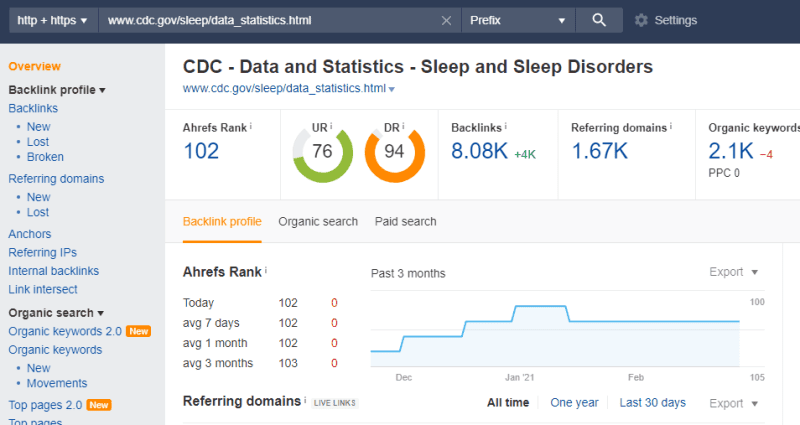 Here are a few ways you can collect data and use it for link-building.
Conduct in-depth industry research.
Find a common question in your niche and run a survey.
Test tools or services in your industry.
Collect data from different sources and compile it meaningfully.
If you can't collect your own data, you can pull data from leading statistics and research in your industry. Represent it in various types of data visualizations. Data represented in the form of maps, charts, and graphs invite many backlinks. However, if you use third-party results and create original images from third-party data visualizations, make sure to give them credit.
6. Broken Link-Building
Broken link-building (BLB) strategies have been an effective tactic for years, and it still works like a charm. You find the broken links, create content matching the one being pointed at, reach out to the linking website, and suggest your resource as a replacement.
It may seem like too much effort for a single link, but who tells you to stop at one? The key is to find a resource (that's been removed) with a high number of backlinks. It means you'll create one piece of content and offer it to all the websites linking to the removed resource. Here's how you can scale your broken-link-building efforts.
1. Use free tools like LinkMiner to find broken links on any page.
2. Or, use Ahrefs' Content Explorer to find a list of broken resources.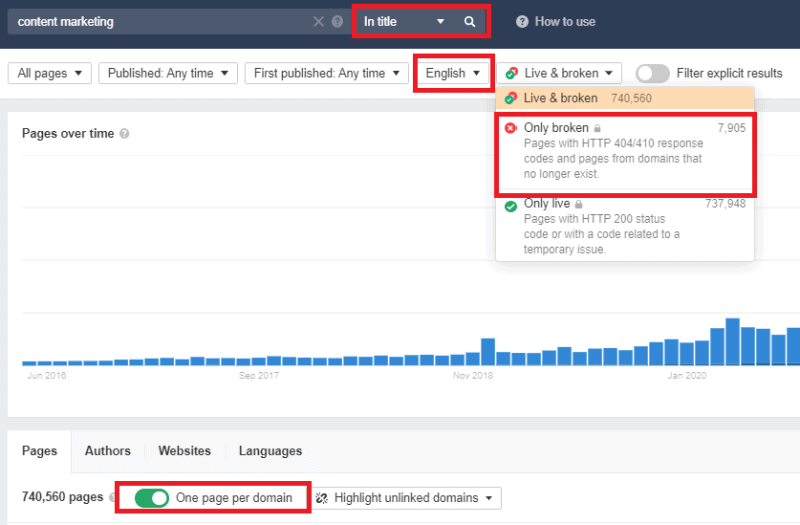 3. Select a result and get the list of all its backlinks and referring domains from Ahrefs Site Explorer.
4. Export the list and analyze if they're a good match for you.
5. Find out what the broken resource looked like through Wayback Machine.
6. Create a similar piece of content, publish it on your website.
7. Now, reach out to all the referring domains, and you can capture dozens of links through a single resource.
Here's a simple outreach email you can write for broken backlinks:
Hi [First Name],
I was recently reviewing your [URL to Resource Page]. While there, I noticed that you had broken links, including [title]. I thought you might like to know, given the level of detail on your page.
I also would like to suggest a new [URL to your resource]. [Custom intro].
If you think it is a valuable resource for your audience, I'd love it if you would add it to your list of resources.
Have a great day!
[Your name]
7. Reclaim Lost Links
Many people don't know that their website can lose links too. Links are difficult to build, and since you've already put in a lot of effort to get them, you can reclaim the lost links back with a little more effort.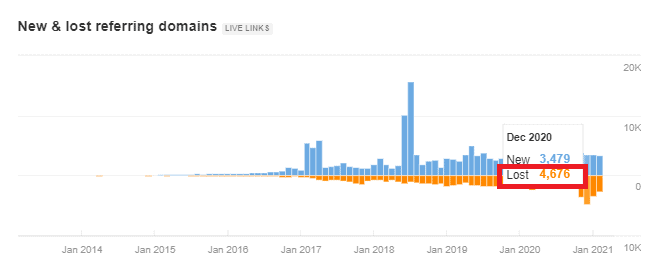 Typically a website loses links due to two reasons:
The links got removed from the page.
The page doesn't exist anymore.
You can check these links' status by entering your domain in Ahrefs Site Explorer. On the left-hand side menu, under Backlinks, click on Lost. The page will show you all the links lost for the dates you want.

Links can get removed if the author updated the content and removed your link. For these, you can find a suitable place in the text to reinstate your link and contact the site owner about it.
However, for '404 not found,' the most you can do is contact the site owner and hope they deleted it accidentally. If the site owner chooses to republish the page, you'll get your link back as well.
Rarely, a page can lose a link if you accidentally change its page URL and the website is still pointing to the old link or the website owner messed up the link. You can easily solve this situation by adding an appropriate redirect.
8. Capture Unlinked Mentions
If you're a known figure in your industry, people might refer to you or your brand without linking to you. Naturally, you'd want them to link to you as well. Luckily, it's fairly easy to find such mentions and convert them into valuable links.
Here's how to do that:
Set up Google Alerts to monitor the web for your brand mentions.
Reach out to those who talk about you but don't add a link.
Kindly and humbly request that they link to you. Tell them what's in it for them and why the link is valuable to their audience.
Simple!
Google Alerts is a free yet powerful tool that is easy to set up. Simply enter terms related to your brand and choose other options like how often you want to receive the alerts, source type, language, region, etc.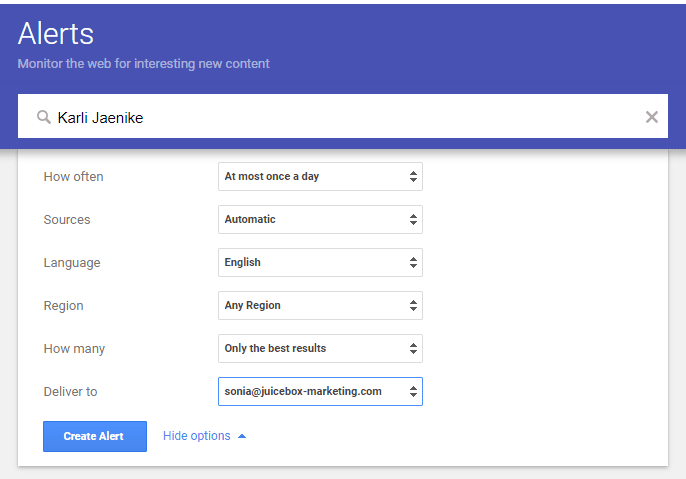 Now each time you're mentioned, check if they provided a link or not. If they don't link to you, send them a friendly email requesting a link.
Here's the email template you can use.
Hey [First Name],
My name is [Your name] and I'm [Designation] of [Company]. I was checking out [Website name] today and noticed that you mentioned us on [Post Name].
Thanks so much for the support!
I've noticed that you didn't link to the site where we're mentioned. We think it would be valuable for your readers if you'd add a link from where they can get more information about the subject.
Here's the link you can use: [URL]. It would be much appreciated!
Have a good day!
[Your Name]
9. Locate Competitor Links
Your high-ranking competitors may have a big budget for developing impeccable link-building strategies, but that's no disadvantage to you. With careful competitor analysis, you can take advantage of their hard work and piggyback off their success.
The idea is simple:
Figure out who your competitors are.
Discover links they have earned.
Analyze them to isolate links you can replicate.
Follow their footsteps to acquire similar links for yourself.
Here's how you can do it:
Create a list of your top competitors by searching for one of the main keywords you wish to rank for. For instance, if we search 'content marketing agency,' we get these results.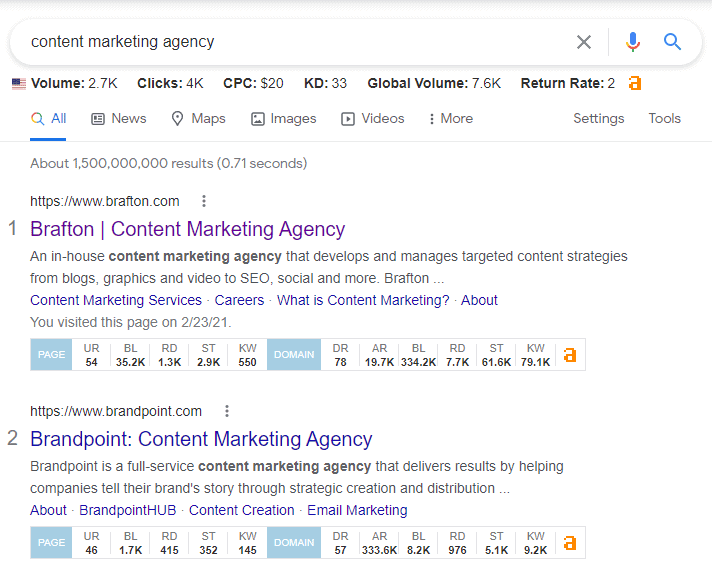 Select the top 5 competitors and add their URLs and domain ratings (DR) in a spreadsheet. Now, one-by-one, input your competitor's domain into Ahrefs' Site Explorer. From the menu on the left, choose Backlinks.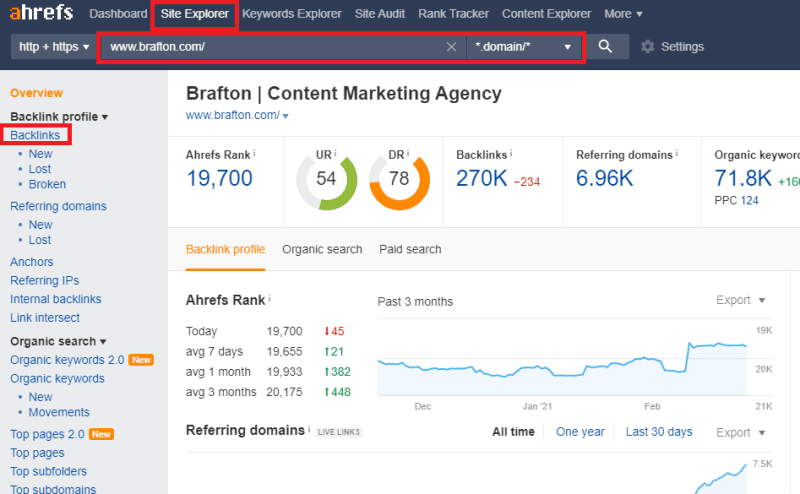 You will get a list of all the backlinks your top competitor has earned so far. Choose the setting, 'One Link per Domain,' so you don't get multiple pages from the same website. You can apply any other filters you require. For example, you can choose the language of your choice and select link type from the dropdown menu.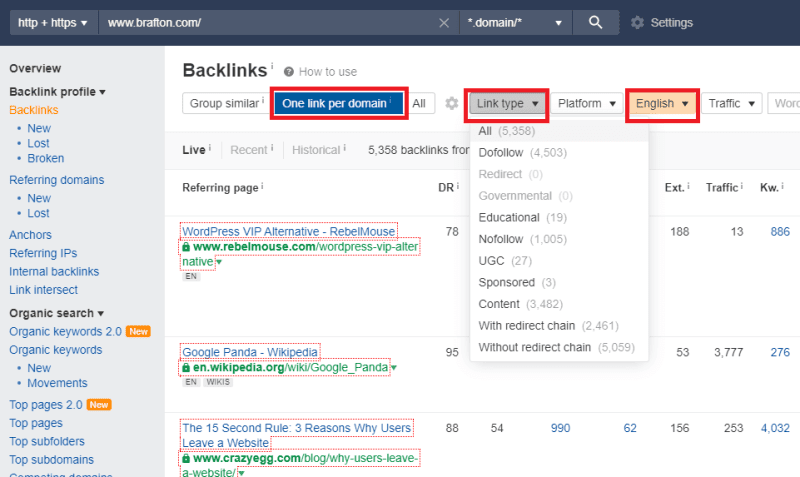 Now export the list of these URLs to a spreadsheet. Repeat the process for all of your competitors. By now, you will have a considerably long list of URLs. All that remains is to open each link and qualify the domain for linking.
Notice why your competitor got that link, follow their footsteps, and you will be able to earn the link for yourself. For instance, if they got a link through guest posting, you can reach out to the same website and offer to write for them just as you would submit a guest post to any other website. You don't need to mention your competitor's link on their website.
10. Steal Links From Low-Quality Content
It isn't unusual to find an old, crappy piece of content with an insane number of backlinks.
Imagine how easy it would be to capture all those links if you had a high-value blog on the same topic?
For example, the blog in the screenshot below has 96 referring domains. I have an excellent article on the same topic. Now, I can reach out to the websites linking to this blog and offer my article as a better resource for their audience.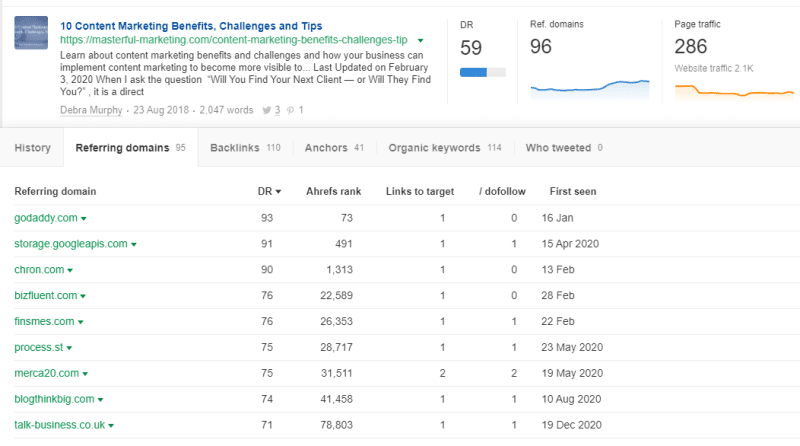 You don't need to depend on LUCK to come across such inferior content with a high number of backlinks. You can search for them on Ahrefs.
Search for a relevant topic in Ahrefs Content Explorer. Add a filter for content with a high number of referring domains. You can also restrict your search to low domain-authority websites to increase your odds of finding replaceable content.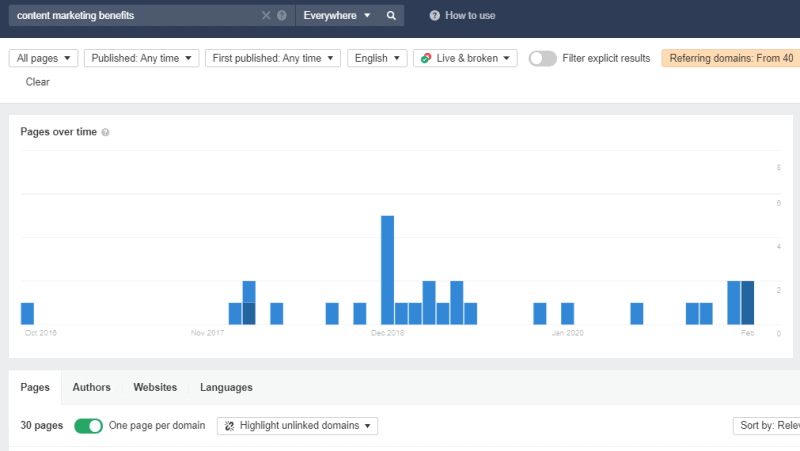 Now check the content one by one and identify the ones you can replicate by adding more value, or you already have a better resource to replace them.
You don't always need to replace the content. You can simply ask them to link to your resource as well if it makes sense. Since they linked to similar content before, there are more chances they will link to you as well.
11. Get Mentioned in Industry Roundups
If you publish high-quality content, many blogs that publish roundups will be happy to feature you. Roundups curate a list of high-value content posted by various authority blogs in your niche. If you get featured in one, you will earn a backlink and gain valuable referral traffic to your blog.
The process is quite simple.
Find the prospects that publish roundups.
Establish a relationship with them by acknowledging the value of their roundups.
Pitch your content.
Make sure your content holds a ton of value for the audience in your niche. Your content needs to be really superior to get featured in a reputable roundup.
Before you pitch your content, make sure the roundup links to external sources. Some websites publish a roundup of their internal posts only.
Finding roundups through a manual search by Google can become real tedious quickly. Here's how you can scale your efforts through Ahrefs SEO Toolbar.
Change SERP settings to show results from the last year only. Set results per page to 100 so you don't have to hop pages.

Click on the Export Button on the Ahrefs toolbar to download all the URLs to a spreadsheet. Repeat the entire process with different search operators to compile an extensive list of prospects.

Then go through the results one by one to find the most relevant prospects.
Make sure the websites you choose have the following qualities:
High-authority websites with suitable domain ratings.
Update their roundups regularly.
Get enough search traffic.
You can also find out roundups linking to your competitors' sites through Ahrefs' Site explorer. Check out their backlinks and use the settings as shown in the screenshot below.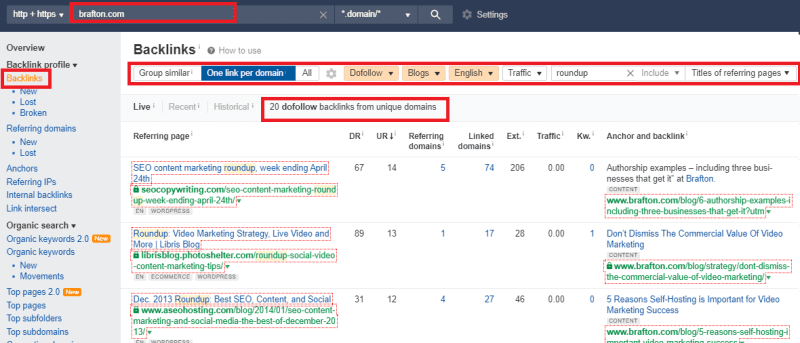 For example, if we use brafton.com, we notice it has do-follow backlinks from roundups on 20 unique domains. All that's left is to visit each webpage and qualify them for outreach.
Here's the template of the email you can send to the prospects
Hey [First Name],
My name is [Your name] and I'm [Designation] of [Company]. I follow your [Roundup Name] roundup frequently—[Custom sentence about the last roundup].
Since you post the roundup [weekly, monthly, quarterly], I'd like to pitch my piece of content for consideration in your roundup.
[Custom intro of your content and how it will benefit the website owner;s audience]
If interested, you can check it out here: [URL]
Let me know what you think.
Have a good day!
[Your name]
12. Use Pillar Content As Long-Term Link Magnet
Pillar content or long-form evergreen content is hard to create, but once you can create a valuable resource, it can attract links for a long, long time. Since it isn't built around a hot topic, it never goes stale; you can promote it for years. Once you've created an evergreen piece of content, it's effortless to update it as time goes by and keep it relevant.
Since evergreen posts are thorough, they typically make a good reference source for other people writing about a similar topic. For example, Backlinko published this guide in November 2019, and within 1.5 years, it has gained 4.54 backlinks with 79% do-follow links.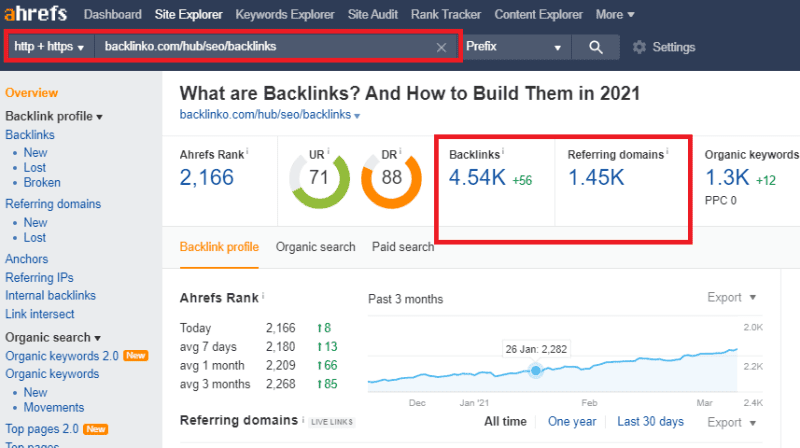 Google loves pillar content and ranks it well, bringing organic traffic and reference links your way. To help your long-form blog to rank and get quoted often, make sure to build it around a list of keywords or topics that get cited often. Include definitions, statistics, lists, and answers to informational questions like 'how to,' 'what is,' 'when,' etc.
Finalize a topic, feed it to Ahrefs and look for related terms with high search volume and low keyword difficulty. Once you create a comprehensive piece of content for the topic, publish it on your website and help it rank. You can perform competitors' backlink analysis to find out the high-value domains or submit it for inclusion in roundups.
13. Transcribe Videos and Podcasts
Think about tutorials, presentations, vlogs, webinars — experts in every industry are using videos and podcasts to communicate with their audience. Many bloggers who publish them on their websites don't add subtitles or transcribe the audio.
You can transcribe those videos and publish them on your website with a link to the video. Yes, that's totally doable, and typically bloggers are cool with it.
In fact, when you'll inform the influencer, mostly you won't even need to ask them to link back to your transcription. That's a quick way of creating high-quality content and getting links from authoritative websites. At the same time, you can get a ton of referral traffic from their site and get a chance to build a relationship with the influencers in your industry.
Here's how you do it:
List down experts in your niche.
Find their videos and podcasts without transcription.
Transcribe them and publish them on your website.
Inform the expert.
You can find the videos without complete transcription by searching on Youtube. Add the filter 'this month' to get the latest videos.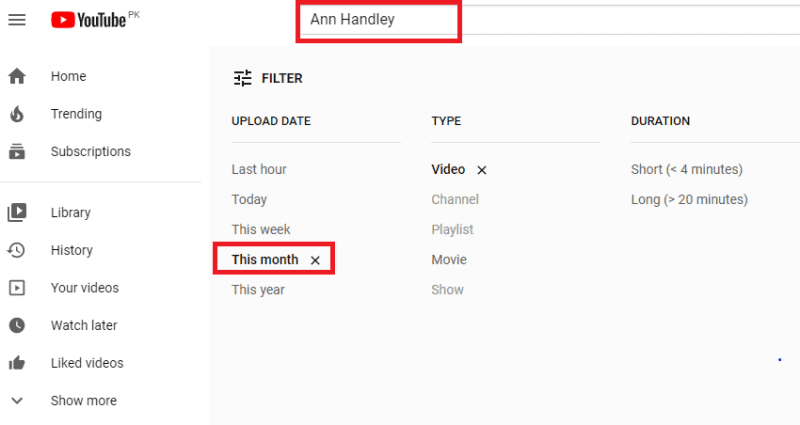 Choose a video with an interesting topic and good traction. Make sure it doesn't already have a full transcription.
Publish the transcription on your website and reach out to the influencer. Typically, they'll want to use your write-up in their video, and you will get a link through attribution.
Ross Hudgens from Siege Media used this technique:

And as expected, Matt responded: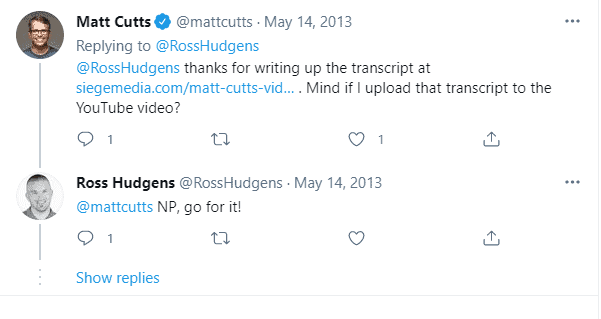 Matt Cutts has 524900 followers, so imagine how many new readers and link opportunities this one post must have created for Siegemedia.
Here's the email template you can use.
Hey [Expert Name],
My name is [Your name] and I'm [Designation] of [Company]. I follow your [channel or podcasts name] often and loved your recent about [custom about the content].
I noticed there was no transcript for the video and made a transcript in case people prefer that format.
You can find it here. [URL to the post]
Feel free to add it to your video!
Keep up the good work!
Have a nice day!
[Your name]
14. Convert Authoritative Guides Into Accessible Formats
Most content on the internet is in the written form!
Different people learn and consume content differently. Some are visual learners; others are auditory, verbal, and so on…
It means auditory and visual learners are at a loss if a blog has no video or visuals to aid their learning.
There's a great opportunity here for creating quick quality content and snagging high-quality links.
Just fill the gap — convert the authoritative content into different accessible formats and distribute them in exchange for a link. You don't need to ask for one!
Here's how you can do this:
Identify high-value ultimate guides and instructional content with a ton of links.
Convert it into a video, audio, infographic, or instructographic.
Reach out to the author and give them the content without asking anything in return.
"That an awful lot of effort for a single link!" you ask.
But who says you have to settle for just one link? Let's see how you can scale the process.
Search the internet for some terms related to the content you wish to build links for. For example, if you want to promote a guide on "spring vs. foam mattresses," you can look for terms like "difference between spring and foam mattress," "foam and spring mattress differences," "comparison between spring and foam mattress," etc.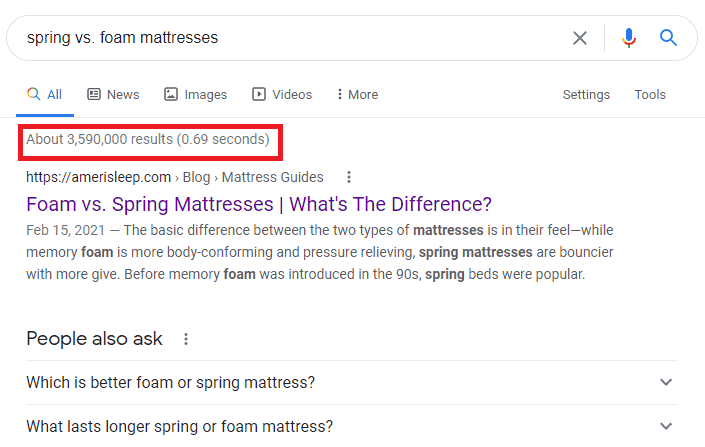 There's an abundance of results for this term. Choose the most authoritative pages from the SERP. Check out whether they're catering to different learning styles or not.
For example, for 'foam vs. spring mattress,' most of the top pages are written blogs with no videos and very few images. If you can create a SINGLE video or an infographic on the topic, you can present it to all of these websites and create a ton of links with a single piece of content.
Here's the email template you can use.
Hey [First Name],
My name is [Your name] and I'm [Designation] of [Company]. I was checking out [website name] and loved your article on [title]. [custom about the content].
I created a [content format your created] to accompany the article in case people prefer that format.
You can find it here. [URL to the video/infographic]
If you wish to add it to your article, I'll be happy to provide an embed code for the visual.
Thanks for the valuable article!
Have a nice day!
[Your name]
15. Convert Stolen Images Into Quick Links
Are people stealing high-quality images from your website?
Why, that's good news!
You can convert each of those into backlinks. Here's how you can do it:
Find the websites using your images without giving you credit.
Let them know and request a link back to your website as the image source.
No one likes the free-loaders who use others' infographics, diagrams, graphs, and screenshots without even giving the credit where it's due. When you spend time and resources to create visuals, it's your right to demand acknowledgment with a link back.
You can find the offenders by first analyzing your website and gathering links to all high-quality images on your website that can be a target of theft. These images can be original photography, infographics, illustrations, flow charts, etc.
Store all these links in a spreadsheet to keep track of them as you go through them one-by-one.
Now, use Google image search to find all the web pages using your images. Go to Google images and click 'search by image.' Insert the first URL from your spreadsheet or drag the image into the image search bar.
For example, let's look up this infographic from Search Engine Land in Google image search.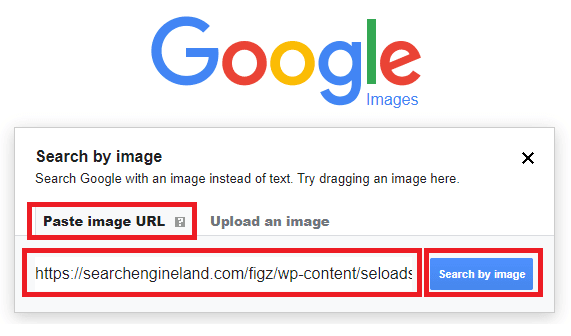 You will get a list of all the webpages using the said infographic.
Now you can use the Link Scraper tool or export button on Ahrefs SEO Bar to gather all the links in the search results.
Now sift through the list, open each web page and search the source code for your URL to find the ones that are not giving you credit for your images.
Send those websites an email asking them to add a link back to your resource. Here's the template you can use:
Hey [First Name],
My name is [Your name] and I'm [Designation] of [Company]. I've noticed that you're using one of my images in this post [post URL].
However, you didn't give me credit for the image.
I'd really appreciate it if you could do so by adding the source link below the image. Could you do that?
Here's the image link for you to quote.
Thanks,
[Your name]
16. Advertise Link-Worthy Content
Linkable assets are valuable content pieces that can attract backlinks by the dozen. Infographics are a popular form of link-worthy content, and so are tools, apps, games, in-depth guides, courses, tutorials, calculators, etc.
The link-building principle typically entails creating the best content out there and letting the people in your industry know about it. The objective is to put your linkable asset in front of your target audience and hope that they won't be able to resist the temptation to share and link it in their content.
While cold outreach (such as guest posting, broken link-building, etc.) is effective, it's time-consuming, and you can miss out on potential linkers because they weren't that visible to you. Luckily, you don't need to rely on cherry-picking all the time. Ads support your link profile in two ways:
They put your content into the spotlight.
They diversify your link profile.
You can use Facebook ads or PPC ads to bring a lot of attention to your link-worthy content by spending only $50 or $100. If it's indeed a valuable piece of content, it will resonate with your target audience, and some of them will link to it.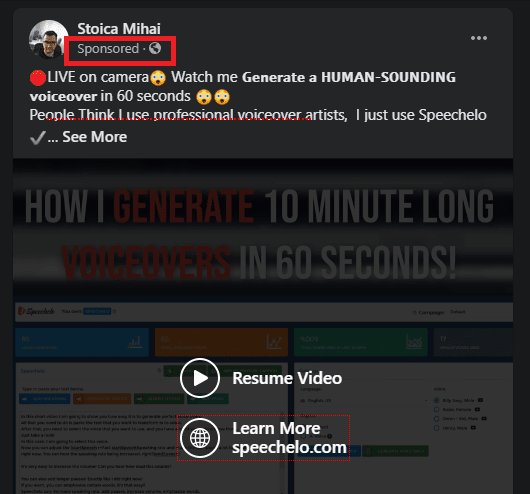 The backlinks you will receive this way come from diverse sources, such as blogs, forums, comments, or social media.
A diverse link profile indicates that you're earning links organically, and Google loves natural links profiles.
Advertising your best content has additional benefits besides link-building. It puts your content in front of millions, which means you get more traffic to your blog. Since you'd advertise highly valuable content, people will follow you to receive more quality content. This will build your audience and establish your authority in your niche.
17. Capture Links Through Social Engagement
Social media backlinks may not be high-value, but they are vital to a healthy link profile. A natural link profile includes both high-quality do-follow links and organic no-follow links from social media profiles, forums, and comments. So, you shouldn't neglect to build links through social media.
Links in your About section are an easy win, but it's the engagement you get that can impact the number of links you build through your posts and tweets. When you share images and videos, add related links to your posts to increase your website's visibility. As more people engage with your content, they like, share, and comment, spreading your message and site link far and wide.
Some people will naturally link to your content, and if the content is outstanding, it might catch an industry influencer's eye. If an influencer ends up engaging with your content, it can broaden your reach exponentially and increase your chances of being linked to it without requiring much effort.
Perhaps the most crucial aspect of using social media for link-building is developing relationships with influencers in your niche. Once the influencers start to notice you, you can explore opportunities to earn links from their website. Here's how you can do that:
Find the influencers in your niche.
Engage with their content thoughtfully.
Once they begin to notice you, send them a pitch through email.
It's best to create a list of influencers who are not your direct competitors but interest a similar target audience. Locate those influencers on social media platforms and add or follow them. Engage them regularly through likes, thoughtful comments, retweets, and shares. Make sure the engagement is valuable and noticeable.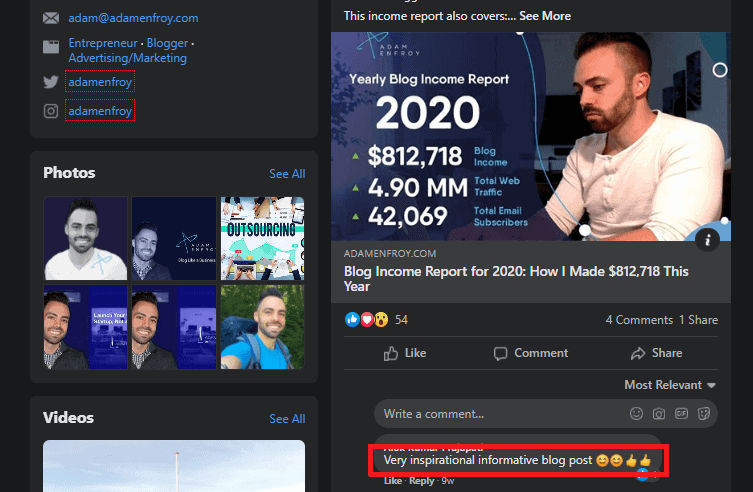 Notice if they or some other bloggers in your niche start engaging back. They may leave comments or like your content. Once you've developed a rapport with them, you can email them or start talking to them through direct messaging to discuss link-building opportunities with them.
Hey First Name,
My name is [Your Name], and I'm the [Designation] at [Company].
I'm a huge fan of the [Target website], thanks so much for the helpful information! I've featured some of your insights in my guest posts on sites like this, this, and this [credit cited].
That being said, I would absolutely love to contribute to your blog. I think that my background matches content that your audience typically enjoys.
Here are some recent samples from me:
Sample 1 with Link
Sample 2 with Link
Sample 3 with Link
Let me know if you're interested, and I can send over a few topic ideas.
Have a great day!
[Your Name]
18. Leverage Exposure Through Quora
Links from Quora are no-follow, but they're still helpful for diversifying your backlink profile. And, if you answer popular questions on Quora, you can get a ton of referral traffic. The people who view your content will multiply, and some of them will link to it as well.
Here's how you can do it:
Find high-traffic Quora questions in your niche.
Write a helpful answer with contextual links to your website.
That's it!
You can use Ahrefs Site Explorer to find popular Quora pages relevant to your topic. Paste quora.com into Ahrefs site explorer and click on 'Top Pages' in the left-hand side menu. Ahrefs lists the domains in order of search traffic.
You can narrow your search by entering a keyword related to your niche or topic in the search box to find related high-traffic quora threads. For example, let's search quora for 'android.' The filtered list will show all the top threads relevant to your search topic.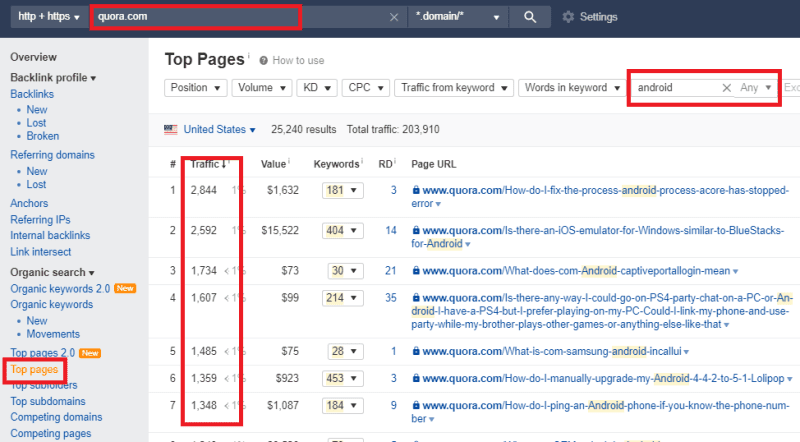 Comb the threads and pick the ones with the following attributes:
Related to your topic.
Good traffic.
No good answer yet.
Now write a good answer with helpful information. If you have a similar post on your website, you can summarize it for the Quora answer and add a link to your post on your website for those who wish to read it in-depth.
Otherwise, you can link to a related post for people who wish to explore the subject more. People prefer to read answers with more upvotes, so if your answer is good, you're likely to get a good amount of referral traffic who might also link to your resource or share it with their followers.
19. Syndicate Content on High-Authority Sites
Content syndication may not get you high-quality links, but you can get a lot of exposure and referral traffic, and more links through them. You can submit your infographics, videos, slideshows, and even blogs to directories that accept content in this specific format.
To scale your efforts, consider repurposing content by converting it into different formats. This way, you can submit it to many directories. For example, an in-depth guide can be converted into an infographic, a slideshow, and a short video and submitted to the respective websites.
Medium is a popular platform that bloggers often use for sharing their blogs and articles already published on their websites. Some platforms like Medium allow no-follow links, but some platforms do offer a do-follow link. For example, Growth Hackers is a community-based website that offers high-quality do-follow links for valuable content.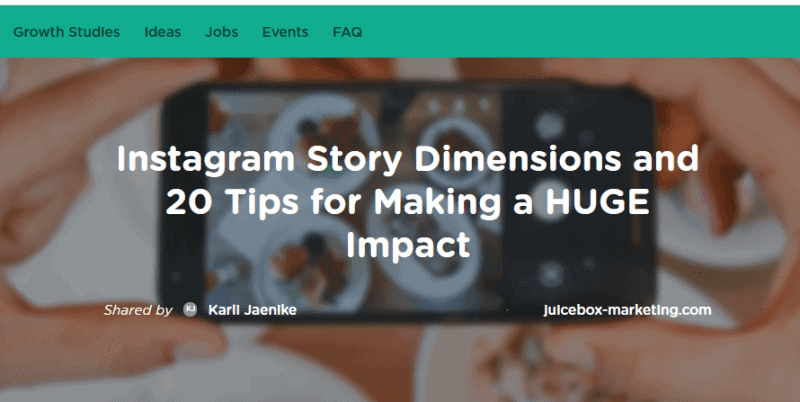 Similarly, there are many infographic directories where you can share your infographics with a link back to your website.
Converting a piece of content into different formats takes less time and effort but can increase your chances of getting more links by distributing it to relevant third-party websites.
For example, here's an interactive infographic for "13 reasons why your brain craves infographics" that has been presented in a video format here.

and as a static infographic here, all linked to their page hosting the interactive infographic.

20. Build Relationships Through Blog Commenting
Leaving links in blog comments is a futile activity. It isn't worth the effort to comment only for leaving your links. However, it can be a goldmine of valuable links if you use it for building relationships and securing links from influencers and websites in your niche.
There are two ways to go about link-building through comments.
The first method is simple: Comment regularly on influencers' blogs and articles to catch their attention and build rapport. Then approach them to explore link-building opportunities.
The second method can win you some quick and easy links for your content. Here's how you can do it:
Collect the links from all the comments on your content.
Visit those websites and locate a good place for your links.
Email the owner requesting a link.
You know most comment forms require you to enter your name, email address, and website when you wish to submit a comment.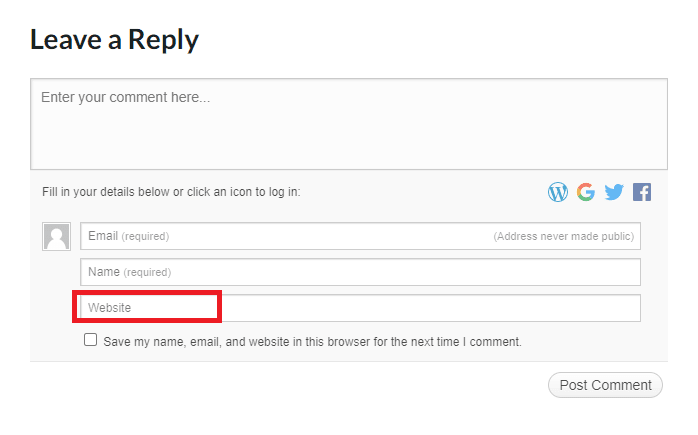 Since they've left comments on your content, it's a no-brainer that they're interested in your content. If they've left their website link in the comment form, they likely have a blog in the same niche or a related vertical.
For example, this blog by Robbie Richards has 77 comments. You can scrape them for all the people who left a comment within the last couple of months. You can use the Link Scraper tool. Just right-click on the commenter's name and click Scrape Similar.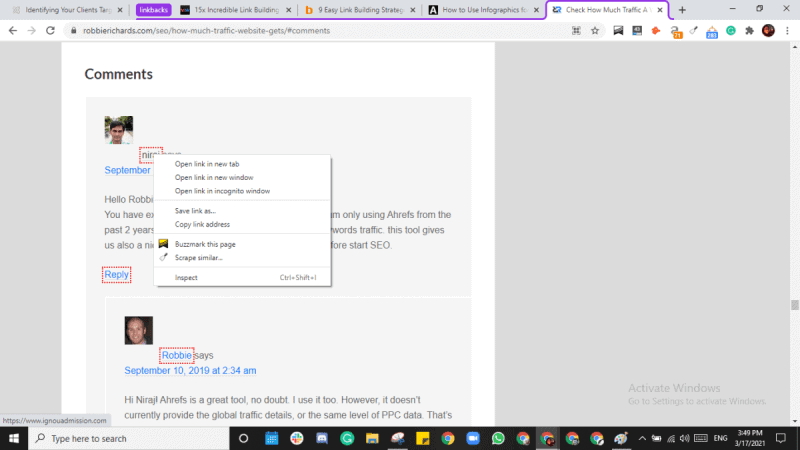 This tool will generate a list of commenters' names and URLs from the page: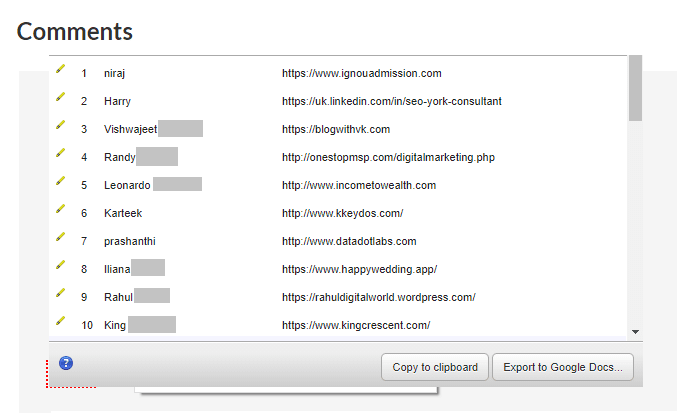 You can export it to Google docs or copy it to the clipboard to save it in MS Excel. Parse this list to isolate the websites with good domain ratings. Assess if their content is relevant to yours or not.
For example, let's check out blogwithvk.com and see if it's a good fit to get a link for the above blog. Use the search operator 'site:example.com + keyword' related to your blog topic. So, we'll search for 'site:blogwithvk.com + blog traffic.'
Now locate a content piece where your post link will fit nicely and provide a ton of value to their audience.
Now all that's left is to reach out to them, thank them for leaving a comment, and ask them if they'd consider linking to the post.
Hey [First Name],
My name is [Your name], and I'm the [Designation] of [Company name]. I was going through the comments on my blog [hyperlink the blog URL] and noticed your comment. Thanks for that!
It's always good to know that my posts bring value to other bloggers.
I checked out your blog and loved your article on [title]. [Customs sentence related to the post].
I wrote a post about [topic] which fits nicely with what you say in your article. Is there any chance you'd consider adding a link to my post in your article? I'm pretty sure your readers will find it interesting, too.
Let me know what you think.
Have a good day!
[Your name]
21. Respond to Crowd-Sourced Posts
If you're an authority in your niche, chances are people will approach you for your opinion or input for their roundup posts. It will only take 5 or 10 minutes to write a custom response, but that's an easy bargain for a link that might bring invaluable referral traffic and a backlink.
It's an easy way to gain a valuable link.
Agree to write a custom reply to a journalist's query.
Write a valuable custom response.
Send your response back to the journalist.
Many bloggers post regular roundups of expert opinions like this one. Notice the link to the expert's website toward the end of the screenshot.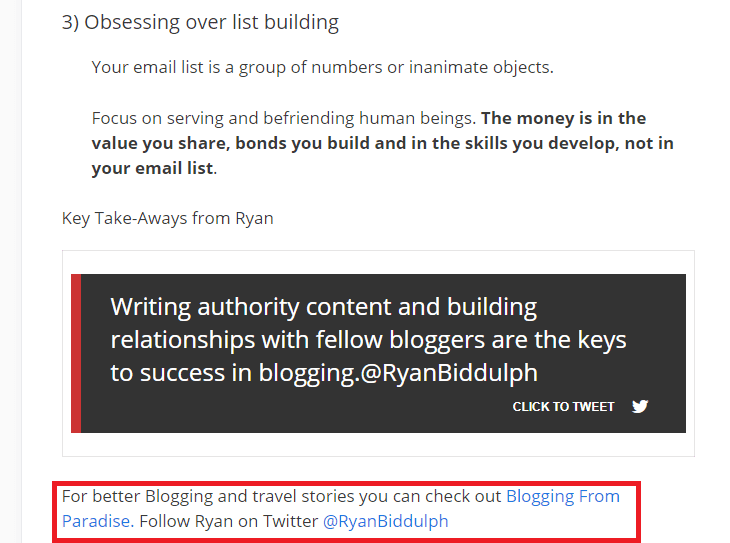 Others are looking for new quotes for their content. But how do you attract these bloggers if you're just starting and haven't established your authority online yet?
Sure, you can find out expert roundups and reach out to them. But that can get tedious.
That's where HARO comes in. Think of it as a matchmaking platform for bloggers and journalists looking for reliable experts (i.e., YOU) so that they can cite you in their upcoming content. Reporters post their questions on the HARO platform, and experts like you can respond to those queries.
Here's a quick runover of how HARO works.
Join HARO as a source so you can connect with more than 75000 journalists and bloggers looking for expert advice and opinion.
Select your time zone.
Choose the niches relevant to your industry to get relevant requests only.
Select the number of times you wish to receive HARO emails. Each email contains all the queries submitted since the last email.
Click each query and select the ones you wish to contribute to.
Write the pitch and submit it through My Pitches Tab > New Pitch in HARO.
However, note that HARO reporters get an insane number of responses and cannot publish all the answers. However, you can make your reply stand out and increase your chances of being selected. Backlinks through HARO typically come from high-authority and reputed publications like CNN, New York Times, Forbes, or Guardian.
22. Newsjack To Create Viral Content
We're not talking about crappy sensational pieces here, written only to drive meaningless clicks!
We're talking about content pieces that have the tendency to go viral. People like them and want to read about them. However, it's not easy to determine what topics will click with the audience through conventional keyword research and content analysis.
Discover newsjacking…
It's the method of selecting content topics based on what people in your industry are already talking about instead of trying to fish out ideas that they may or may not like.
Discover what's popular in the news. Use that inspiration to create your content and promote the hell out of it.
Here's how you can do it:
Find a trending topic or news feature related to your niche.
Create content quickly.
Promote it extensively.
Oreo's creative team is an expert on newsjacking. In 2019 when the plan to raid Area 51 started trending, Oreo was quick to hack the news by tweeting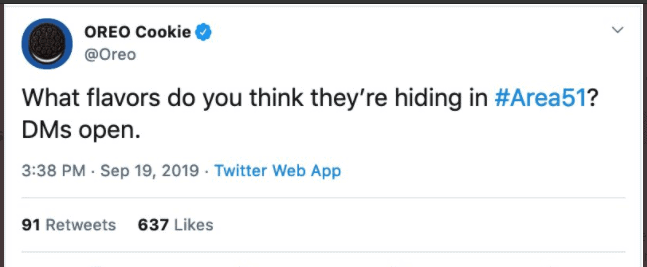 And then,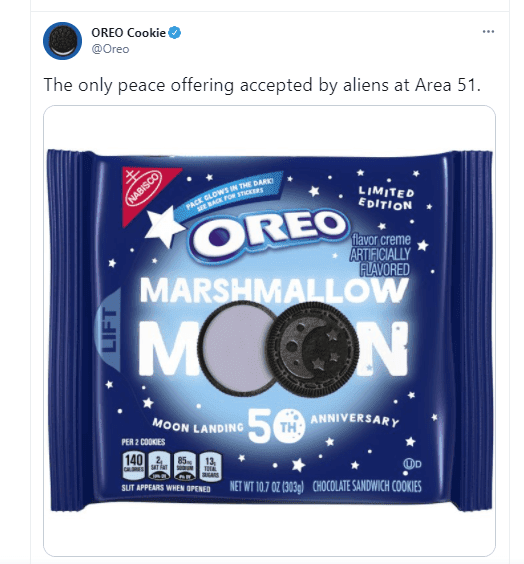 Oreo successfully piggybacked on trending news and got people talking about its products and OREO flavors without spending any significant time or resources. It generated a lot of press and links in return.
Google Trends is the best tool for finding out what people are talking about for free. You can take inspiration from the ideas on the homepage or use niche-related search terms to find industry-relevant news.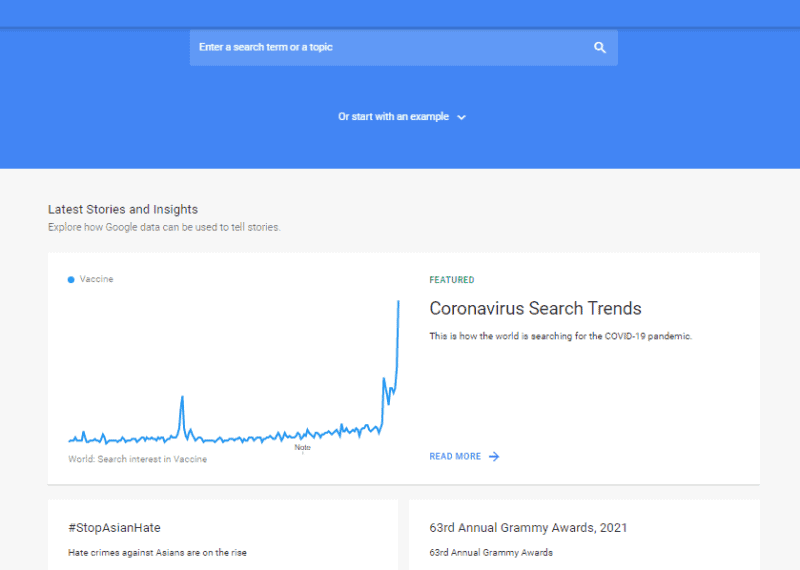 Populate a broad list of popular topics so that you can figure out content ideas from it. For example, if you belong to the sustainable industry, you can write on any of the trending topics, such as sustainable purses that saw 1700+ rise in search queries.

Once you have a list of content ideas, create content quickly, preferably within the week you found it. As Wendy Maynard from Linkedin Lead Mastery says, "Money likes speed." You need to complete the content and publish it while the topic is hot and everyone hasn't jumped the wagon yet.
Half of your work is done once you've published content on a popular topic, but it'll still need some push to become visible. Reach out to the people in your industry and related markets to get their attention. Promote it vigorously to gain maximum exposure and links while the topic is trending.
23. Create Original and Useful Images
If you have custom images on your website, you can use them to build additional links. The visuals may be original photographs, memes, GIFs, graphs, or charts. As long as they are meaningful and you have their copyright, they can drive your website links.
People use images to make their content accessible, sustain audience attention, and make complex or tedious concepts simple and engaging. Here are some of the popular image types that can get you a sizable number of links.
Illustrations: People use illustrations to visually explain a concept or a process or make their content more engaging. Illustrations are the most commonly used form of imagery in editorials.
Memes: People love to share a good meme, and you can make your own for free from Meme Generator. Whether you like them or not, they're here to stay, and they can get you a bucket load of links if you use them wisely.
GIFs: GIFs are preferable to videos when you need to give a visual representation of short processes. They are very helpful in engaging the audience and getting links.
High-Quality Photography: Although misused and overused, stock photos can be valuable tools for link-building. Make sure to take high-quality photographs that can be of your office, your staff, your products, or even yourself.
Make sure to optimize each image for search to improve your chances of getting links for your visuals. Here are three important ways you can optimize the images for search.
Captions: According to PRSA, people read captions 16% more than the text. Captions help them, and the search engines understand the image and the point you're trying to make with them. So, make sure the captions are on-point, concise, and contextual.
Keyword-Rich File Name: Descriptive file names help search engines understand the image better. Use primary and secondary keywords but keep them short and relevant to the image.
Add Alt Text: It's the text that appears in place of the image when the image is not shown for some reason. Alt text should describe the image briefly and include keywords if possible.
Keywords and relevant descriptions associate your images with these search terms and increase their chances of getting links.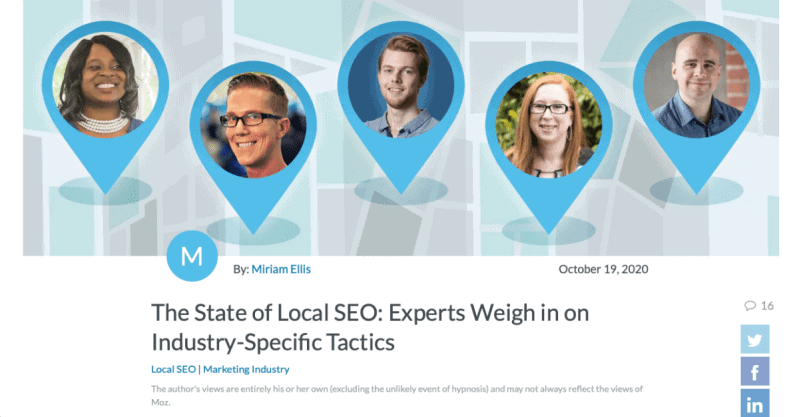 24. Interview Experts
Building relationships with industry experts is a sure-shot way of getting high-authority backlinks which will bring valuable referral traffic as well.
Dale Carnegie once said, "You can make more friends in two months by becoming interested in other people than you can in two years by trying to get other people interested in you."
Therefore, if you want niche influencers to feel interested in your blog, you need to find a way to make them feel invested in your content. This link-building technique is called ego baiting.
Orbit Media defines ego baiting as "a web marketing tactic involving mentioning a person in a positive way in a blog post or other content with the intention of having that person promote the post, typically by sharing it through social media."
The influencers contributing to a post often feel compelled to link back to it and share it with their followers without you having to ask them.
Here's how you can use this link-building tactic:
Create a list of experts in your industry.
Come up with a topic for your crowdsourced article.
Contact experts for their opinion.
Publish the post and inform the experts when it's live.
Point Blank SEO won 78 backlinks, 72% of which are do-follow links, for their ego-bait post.

You can do plain old Google search or use social media management tools like Hootsuite, Followerwonk, or Buzzsumo to find the influencers in your niche. Create an Ego List of all the experts with their contact info and social media handles. Filter the list on the following basis:
Domain authority
Social following
Choose a topic and create an appropriate headline so that you'd know exactly what you'd want from the experts. Here are a few examples of crowdsourced article headlines.
15 Experts Reveal Their Favorite Social Media Management Apps
21 Top Athletes Share Their Favorite Ethical Footwear Brands
28 Instagram Celebrities Share Their Favorite Casual Looks
Once you're sure what your article is about, formulate the question you'll ask the influencers. Since they're busy people and typically get many similar queries, it's best to ask only one question and make it concise and actionable.
Your question should reflect the angle or stance you want them to comment upon so that they know exactly what you expect from them.
The relevance of experts' responses depends on the clarity of your question.
Select the experts who are the most suitable for answering your question and send them an email with your question. Don't expect an answer right away, especially if you don't have an existing relationship with the influencer.
Once you've published the blog, contact the experts to inform them that it's live. You don't need to ask them for a link right away. Most experts will link back to your roundup anyway. But, if they don't, you can find a great place in their existing content and request a backlink for the roundup.
Since now the experts know about you and your site, they'll likely link to you in the future, too, if they like your content.
Link-building requires patience and execution. All of the above 24 link-building strategies are proven tactics for creating a high-authority link profile for your website. The best way to go about it is to choose a couple of strategies, implement them, and test the outcome. Continue testing and scaling your efforts to build more links with minimum effort.
If you'd rather hire someone to do it for you, we're here to help! Feel free to reach out about our link-building packages today!
Author
Owner + Content Marketing Consultant
Wild Idea
Karli is content marketing consultant behind Wild Idea, a content marketing and SEO collective focused on driving big results. With over 12 years in the marketing industry, she's worked with brands large and small across many industries to grow organic traffic and reach new audiences. She writes on everything from marketing, social, and SEO to travel and real estate. On the weekends, she loves to explore new places, enjoy the outdoors and have a glass or two of vino!
Link-Building Strategies: 24 Sure-Shot Tactics to Snag High-Quality Links