Buy this! Watch this! Subscribe Now!
According to Forbes, an average American is exposed to an insane number of ads per day — around 4000 to 10000. Ridiculous, right? Some people rely on adblockers to save their sanity while others have developed immunity by unconsciously ignoring most ads.
Either way, there's no denying — conventional outbound marketing can create a negative customer experience with your brand.
That's why content marketing is so well-received. It's a more permissive method of presenting your message to your target audience when they are looking for information or solutions to their problems. Instead of pitching products and services outright, content marketing focuses on the user experience first and foremost. As a content marketer, you should focus on creating truly helpful content that solves your target audience's issues and/or adds value to their lives.
Genuinely helpful content subconsciously gives your customers the feeling that you care — you understand their challenges and know how to solve them. It empowers them to solve their issues themselves, and if they do need additional help, you've got their back!
Content marketing involves building long-term relationships with your audience. It takes time and commitment to form this kind of trust. But, once you've earned it, they'll come back to you for more and even become your advocates.
This rebound effect is what makes content marketing an extremely effective (and less annoying) inbound marketing technique. It approaches qualified leads and customers from a high authority position and removes any resistance. We'll cover some of my favorites benefits of content marketing here.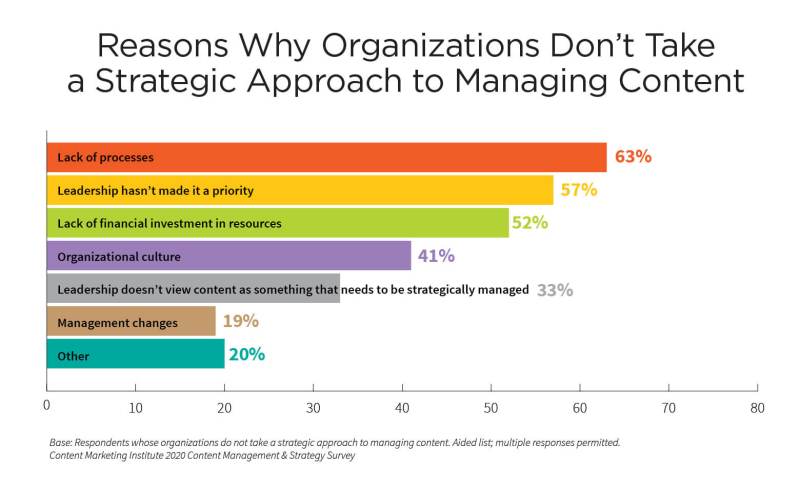 1. Builds Brand Awareness
What better relationship can you form with your audience than being the go-to resource that answers all of their questions? Building genuinely useful content that both answers your target audience's queries AND ranks in the search engine results can help drive customers to your brand who would have otherwise never found you.
Tip: Once a new potential customer lands on your website, keep them there with engaging copy and helpful imagery.
2. Brings in More Traffic
High-quality, engaging content with a consistent voice, delivered at regular intervals is the key to customer satisfaction. A survey conducted by Orbit Media shows that only 3% of bloggers publish content regularly, but of those who do, 67% get strong results.
HubSpot found companies that published blog posts every other day got around 3.5 times more traffic than those that published once or twice a week.
Tip: If you publish effective content regularly, you can attract more traffic from both new and returning customers.
3. Reaches A Highly Specific Audience
Not everyone online is interested in buying from you. You need to reach only that subset of customers who are a perfect fit for your product or service. But how do you attract the right crowd?
Content created to attract and engage a specific set of your audience pulls in a niche consumer base looking for precisely what you've got to offer. Happy customers, who are consuming your content and spending a lot of time on your site, can help boost your reputation and rankings. They're also likely to recommend your company to their similarly minded friends.
Tip: Always keep your target audience in mind when creating content to increase your chances of attracting the right customers for your products and services.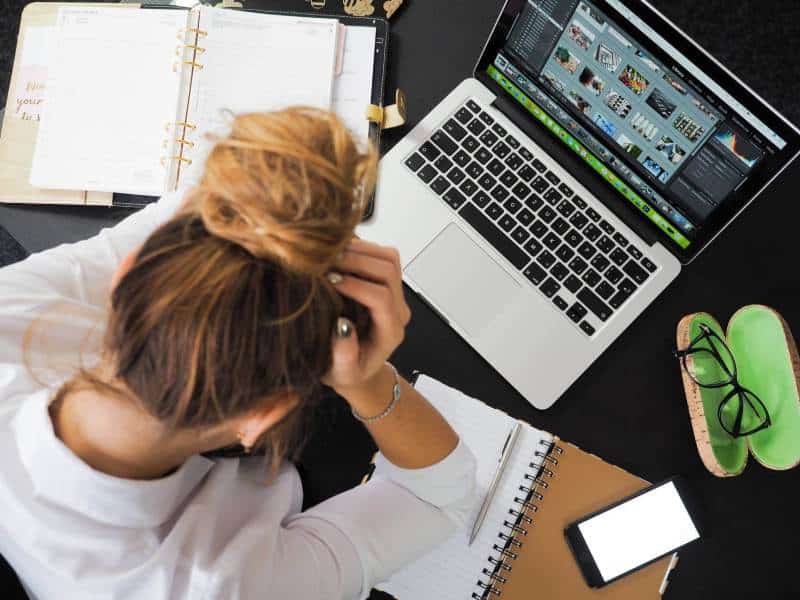 4. Drives More Conversions
Did you know that you can convert nearly 6 times more leads into sales by a thorough and consistent content marketing strategy? Companies that invest significant time and money into their content drive more conversions over time.
Content marketing efforts typically pay off best when you have a sound strategy that you implement consistently and optimize periodically, according to your analytics.
Tip: Create a content strategy that keeps your long-term goals in mind and your target audience in focus.
5. Drives More Sales
Most of the people who land on your website or hear about your business won't be ready to buy from you the first time. Before people buy any product or service, they typically go through 3 – 4 pieces of content to better understand the options available to them and then make the final decision. Effective content explains the problems and discusses the possible solutions to help leads reach a confident decision quickly.
Tip: Think about all the questions your customers might have about how your products and services solve their issues, then place all calls to action near where you explain your solution. This makes it easy for them to choose to buy from you while they are inspired to do so.
6. Educates Your Customers
Every product or service solves a problem for your customers. Content is the best way to connect your audiences' pain points to your brand. Through engaging and thoughtful content, you can educate your leads about their challenges, guide them through how they can solve their problems, and show them where your products and services come into play.
Tip: Develop content to address your customers' leading pain points and include concrete steps through which they can solve their problems themselves.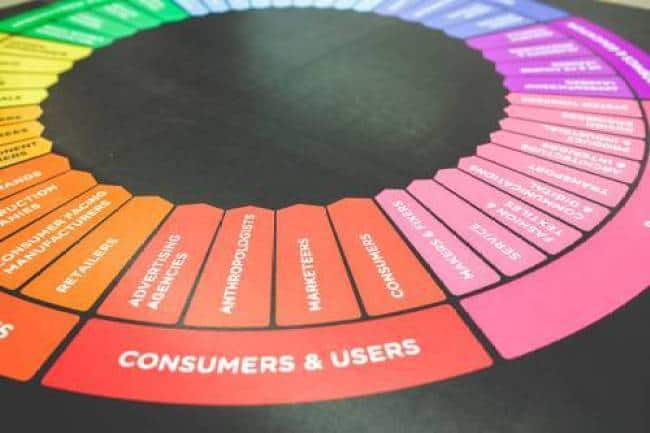 7. Builds Trust
Helpful content wins your audience's trust. When you address your customers' pain points and they find your solutions useful consistently, they begin to rely on your advice and recommendations. Next time when they're in the stew, they'll come back to you naturally. As more trust develops, they will share your content with others and bring in new traffic and leads.
Tip: Meet your audience's expectations for quality content consistently to build and maintain trust and credibility.
8. Keeps Readers on the Site for Longer
When visitors land on your site, you have less than 8 seconds to catch their attention. Compelling content gives them a reason to stick around. It sparks their interest to explore more of your work and stay longer on your site. Engaging content also gives them a chance to get familiar with your brand as they discover and consume more exciting information on your website.
Tip: Make sure to write compelling copy that entertains and educates your audience to keep them engaged.
9. Nurtures Strong Customer Relationships
Instead of pitching your products and services upfront, content marketing focuses on building a strong relationship with potential customers first. It focuses on building awareness for your brand by giving quality advice that adds value to your customers' lives. Valuable and engaging content produced consistently fosters a relationship that converts mere visitors into buyers and then turns them into loyal brand advocates.
Tip: Keep your audience updated about topics that they care about through social media, email marketing, blogs and videos to create lasting customer relationships.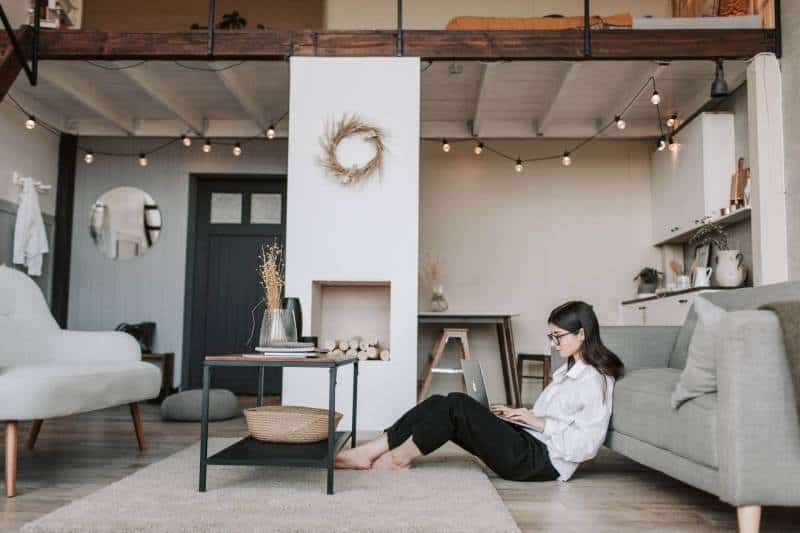 10. Engages Customers in Multiple Ways
People research and consume information in different ways. Some people like to read blogs, while others prefer videos or listicles with the most important information vetted out for them.
A sound content marketing strategy engages with customers in the way they prefer, through the medium they like. It creates many touchpoints through blog articles, email marketing, and social media sharing to connect with your leads before they contact the sales team.
Tip: Create various content types and distribute them through different media so that your customers can choose how to engage with your brand.
11. Brings In More Qualified Leads
Small businesses can get 126% more qualified leads with their content because about 77% of internet users depend on blogs for information. One can take advantage of small business data analytics tools to get the most accurate data for their leads and other KPIs. When a person finds a blog written for the exact topic they're looking for, they are compelled to click it and land on your website.
Then they get a chance to learn more about your business and how it can help. Since this person is already looking for the solutions you're providing, they're more likely to convert if your content successfully answers their questions and wins their trust.
Tip: Understand your customers' search intent and make sure your content answers their queries as soon as possible, in only as many words as required.
12. Improves SEO and Online Visibility
A well-developed content strategy, complemented by high-quality content, will boost your SEO efforts. In fact, SEO and content marketing go hand in hand. Natural use of keywords in your content, combined with matching the search intent and creating the best content out there, causes it to rank higher in the search engines. This increases your visibility when someone searches for queries related to your industry and often results in more sales.
A good internal linking strategy is the icing on the cake. Linking from more successful content to newer content can help boost the new content. It also helps increase your site's overall domain authority. That's how you get the most benefits out of your content marketing efforts.
Tip: Use the Pillar-Cluster model with genuinely helpful content, optimized for search engines, to increase your website's visibility.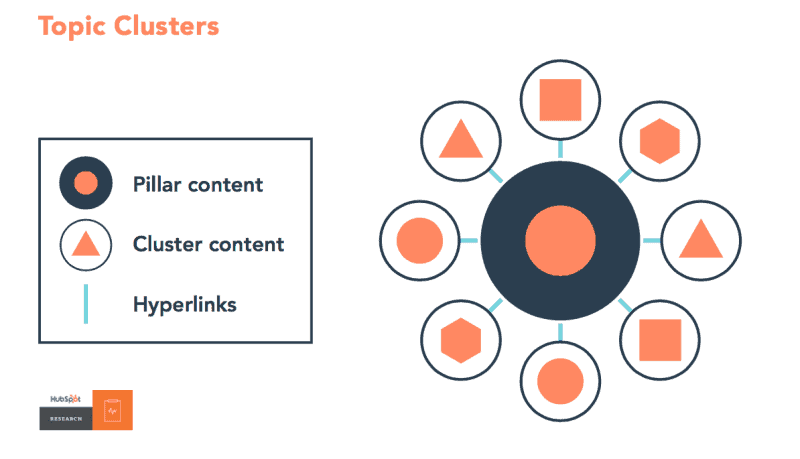 13. Generates Traffic for the Long-Term
This is the beauty of content marketing — its longevity. Many successful blogs can have a compounding effect because they bring in consistent traffic, which increases as more and more people find your content helpful. The more pieces of content you have a ranking, the more your blogs begin to appear in search results and attract even more organic traffic.
Tip: Write high-quality content and update it often to keep it relevant to your industry and customers' changing requirements.
14. Provides Higher ROIs
According to the Content Marketing Institute, content marketing costs 62% less than paid advertisements but brings in three times the qualified leads. The paid search brings quick results, but it's only effective as long as you keep feeding it money.
The benefit of content marketing is its low up-front cost but it brings returns on your investment for a long, long time. Consumers also prefer content because it gives value before asking for anything in return. No one likes to be sold, after all!
Tip: If you're able, hire professional writers to help write copy in addition to or instead of writing it yourself. It will save you time and help create a large bank of helpful content that will resonate with your potential buyers.
15. Positions You as Industry Expert
Customers are more inclined to buy from you if they think you're an expert in your field. 60% of businesses look to thought leaders for relevant information when they're trying to improve their own position.
The content you produce can demonstrate your expertise and make you the go-to person whenever they face a challenge. You will become an authority in your industry, and your audience will feel more confident in their purchasing decisions influenced by you.
Tip: Communicate your point of view clearly and use stats and numbers to support your claims.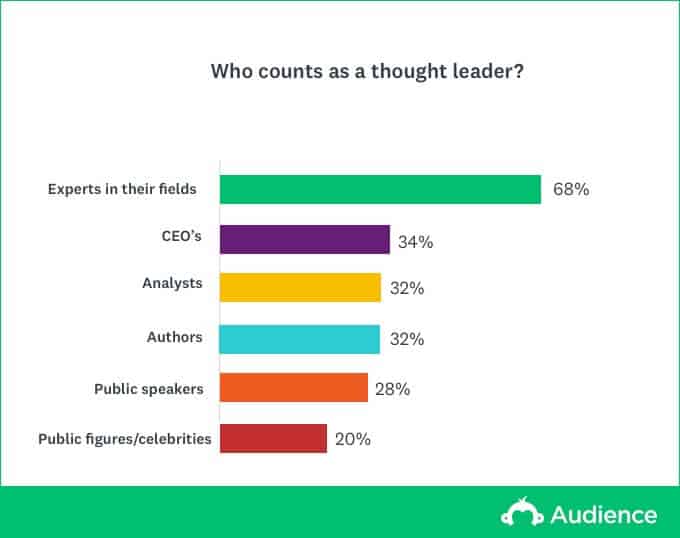 16. Engages at Multiple Points in Buyers' Journey
Whether your target audience is in the awareness stage or ready to buy, content can help them engage them with your brand at any point in their buyers' journey.
Customers will want to consume different content at different times. For example, questions at the start of the search for a product are different from when they are more knowledgeable about their options and ready to make a purchase later on down the road. A sound content marketing strategy includes blogs, website copy, ebooks, checklists, or brochures suitable for each specific stage in the buyers' journey.
Tip: Map your customers' journey before you begin creating your content strategy so that you know what type of content you'll need to create, and when. Interlink content so that people can move forward in the funnel through your content naturally.
17. Starts Conversations That Lead to Sales
Content is the thread that connects you with your audience. It's how they get to know your brand, form an opinion about it, and decide to buy.
The first impression your readers get about your brand is often through your content and your blog can affirm their view. Genuinely helpful content without any sales pressure leads to opportunities that can result in sales.
Tip: Write about your leads' challenges and problems and how your brand can ease their worries and solve their issues.
18. Speeds Up the Buyers Journey
As we already discussed, every buyer goes through a process before buying a product or service. The buyers' journey is typically quicker for smaller objects (say, buying a pillow), but for expensive products or services, this process can take months (buying a mattress) and even years (a complete home makeover). You can minimize the time between the realization of the need and decision to buy by addressing your customers' needs through your content.
Tip: Answer your customers' questions before they ask them, or better yet before they even know what they should be asking. This way, you'll address all their concerns about your products and services so they can make up their mind quickly.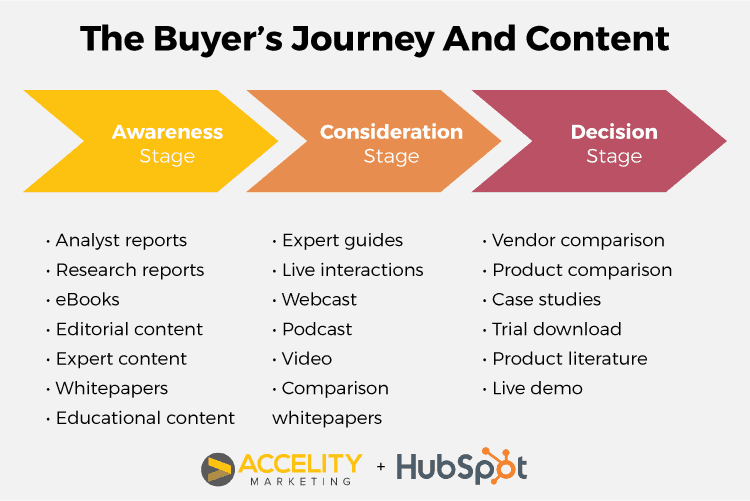 19. Keeps You In the Game
It's my favorite content marketing benefit. It not only gives you a competitive advantage but also keeps you in the game.
Effective content brings customers to your website, keeps them engaged, and helps them convert. As a result, content strategy is evolving rapidly to catch the fleeting attention of customers. Content keeps you on your toes coming up with creative ways to attract and retain your audience.
Tip: Analyze your competitors' content strategy periodically and update your own accordingly to increase value and beat the competition.
20. Offers Value With No Strings Attached
Nothing wins trust like a selfless act that expects or asks for nothing in return. Businesses that help only actively buying customers do a disservice to themselves by neglecting potential customers who might be ready to take the plunge.
Content marketing caters to both potential and existing customers. They engage potential customers through informative and entertaining content with no strings attached. That's the value of regular blogging. When those potential customers are ready to buy, they are already familiar with your brand and are more likely to consider your services.
Tip: When creating content for the audience in the awareness stage, avoid pitching any products or services overtly.
21. Increases the Probability of Organic Shares
If you publish content often and share it on your social media channels, it increases your probability of engaging new customers. It improves your visibility, and if your content is really helpful, it will get shared and linked by others as well.
High-quality, useful content is very shareable and can turn your audience into your brand advocates who forward your content to others without prompting.
Tip: Write high-quality content and repurpose it in many different ways to share it on your social media channels.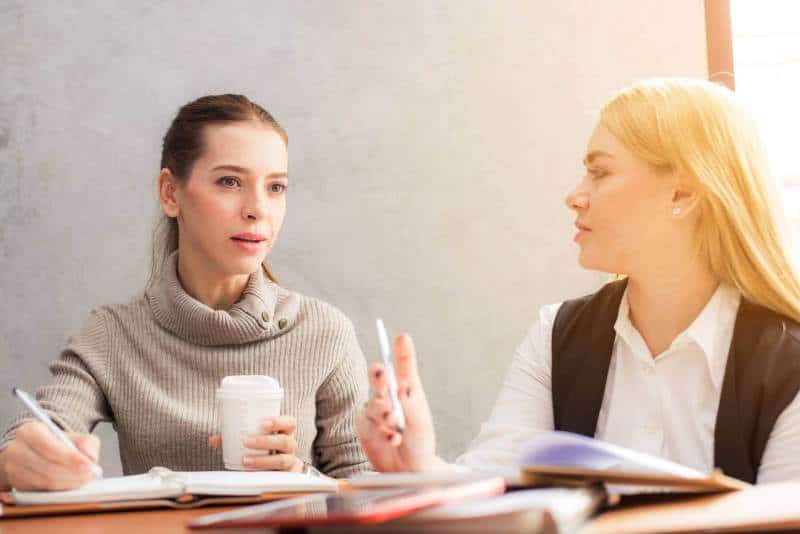 22. Provides a Personal Connection
Most businesses find it challenging to establish a personal connection with their customers. Between all the policies and legal jargon, they can struggle to show their human side. Content allows you to connect with your leads and buyers on a deeper level.
You can show them you care by creating genuinely helpful content centered around their challenges and by being completely transparent about your products and services. Let your passion show in your blogs, videos, and social media posts!
Tip: Show your audience the face behind the content and involve them in the discussion by answering comments and questions.
23. Helps Retain Customers
A Harvard study found that every 5% increase in customer retention can boost profits by 25% to 95%. Content keeps your new and repeat customers engaged with your brand. Great content creates a positive experience that brings your audience to you whenever they need information or advice.
You can deliver content through various channels such as your blog, through email marketing, and through social media marketing to form multiple touchpoints with your audience and capture their attention.
Tip: Categorize your audience according to experience, gender, and age to produce highly personalized content that they can't pass up.
24. Attracts Unexpected Customers
Your target audience doesn't hang out all in one place. There are always new customers waiting to be found in unexpected places. High-quality content that discusses your target audience's most significant pain points can help you reach these new people who need your products and services without you actively targeting them. Many of them are ready to be found and converted into customers.
Tip: Try new avenues for content distribution like Facebook groups or LinkedIn discussions to find new customers in your niche.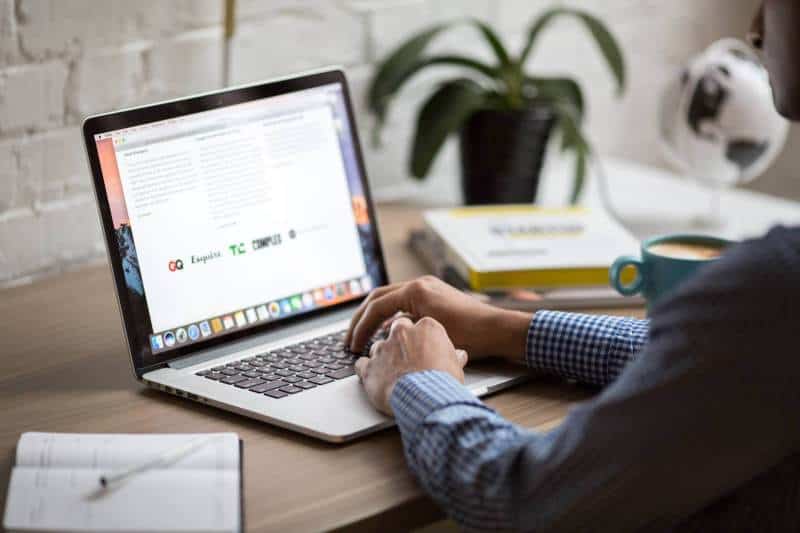 25. It Works for Any Industry
If you think you can't get the benefits of content marketing for your industry, you might need to think again!
There's no business that can't benefit from an effective content marketing strategy. Whether you're a retailer, manufacturer, or a tech giant, content marketing is an effective digital marketing method for your business.
Tip: Find topics that resonate with your target audience and identify the content type that's the most popular with your consumer base.
26. Provides Better Social Media Traction
Nothing gets you likes and shares more than genuinely helpful, unique content. Valuable content compels people to follow you on Facebook, Instagram, Youtube, and other media outlets because they don't want to miss out on great stuff.
Sometimes businesses have a large number of followers, but their traffic amounts to nothing. If your followers are not engaging with your posts and/or business, it's time to give your social media marketing a firm shake and hire professionals to write content that shines.
Tip: Create dynamic content that inspires, educates, and elevates your consumers' experience and sparks a conversation.
27. Influences Customers' Decision Making
Content marketing allows you to influence the decisions of your followers. Consistent, high-quality content builds trust and establishes you as an expert in your industry. It instills your brands' values and ethos in your audience's mind, so when you suggest solutions or recommend products to them, they are more likely to follow your advice and click on your CTAs.
According to Lindsay Kolowich, the more delighted a visitor is with your content, the more likely they are to click your call-to-action and move onto your landing page.
Tip: Use a scroll map as an indicator to find the best place for adding CTAs (calls to action). Be as clear as possible to set the right expectations and deliver what you promised.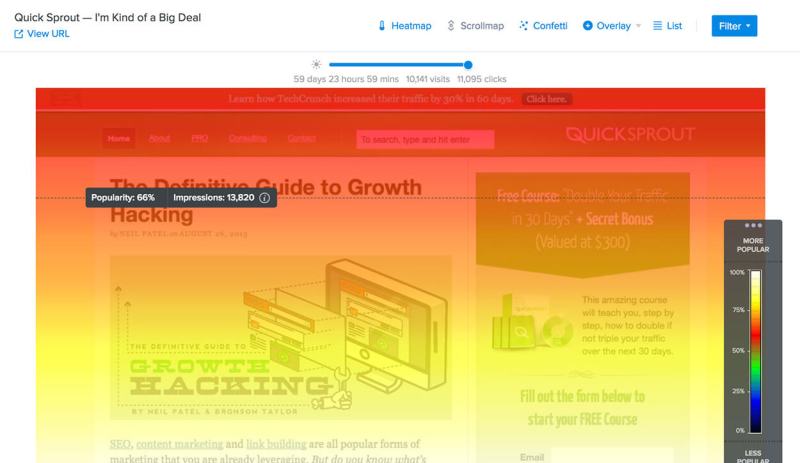 28. Automates Customer Acquisition and Conversion
Once you've created content that ranks, it brings in recurrent traffic and sales without much effort on your end. Your content attracts new customers, moves them along the funnel, and converts them into sales.
It answers their questions, alleviates their concerns, and diffuses their confusion without your active participation. When they are ready to commit, it tells them how to buy your services and products and get the most benefit.
Tip: Focus on creating evergreen content and update it regularly to keep it relevant.
29. It's Less Annoying Than Traditional Ads
Traditional ads can interrupt your audience when they're doing something important or trying to relax. Adverts meet them when they're not actively looking for your content or services. Traditional marketing methods cost you more, provide limited-time benefits, and can annoy your leads who are not ready to purchase. Content marketing benefits are abundant and long-lasting and it typically costs you less as well. It meets your customer when they're already looking for a solution.
Tip: In the beginning when you don't have a lot of content, paid ads can bring you quick wins. Once your content starts ranking, you can phase them out of your strategy.
30. Shifts the Load Off of Customer Service and Sales Teams
Useful content answers almost all customer queries, so by the time a customer contacts your sales or customer service team, they are already knowledgeable about your services or products.
For example, if your content describes all the specs, benefits, and uses of your product, customers won't have any reason to contact the sales team. And if they do, they'll have more direct questions, enabling your sales team to be really useful and provide a positive experience to your customers.
Tip: Create a detailed FAQ section to answer your customers' common questions. You can also update them to reflect new questions your sales and customer service team might encounter.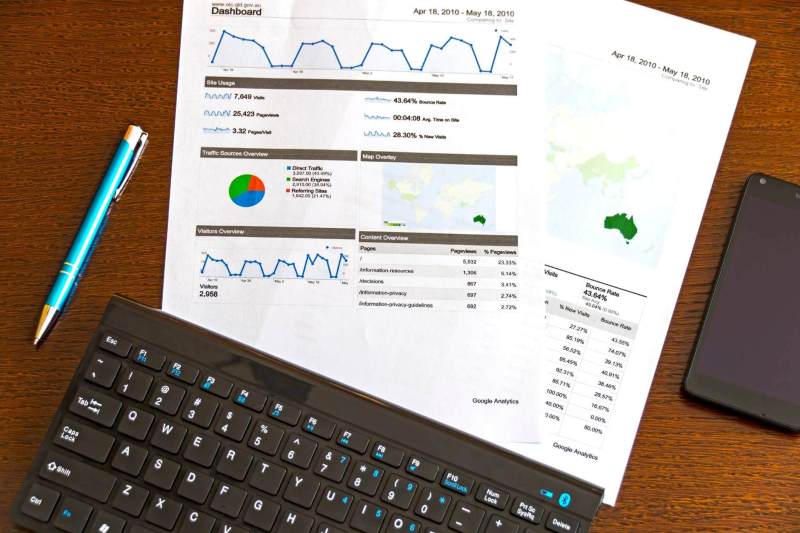 What Makes a Good Content Marketer?
Many companies are trying to reap the benefits of content marketing, but very few marketers know how to do it well!
Great content marketers know their audience like the back of their hands. They have a content plan to keep their content marketing efforts on track and offer their customers the comfort of consistent communication. They are driven by a thousand ideas to attract leads and keep them engaged and entertained.
But that is not enough! Leads need to convert to generate business. The best content marketers build a fool-proof content strategy to move the audience along the funnel quickly. They crunch the numbers to keep their content marketing efforts in line and adjust them according to their findings in analytics to get the best ROI.
How Do You Know Content Marketing Is Effective?
"Content marketing has become a gold standard in marketing," according to Patrick Campbell, founder, and CEO of ProfitWell.
Since creating content costs around 61% less than paid ads and generates three times more leads, many businesses are turning their focus to content marketing for the benefits.
According to Aberdeen, companies with authoritative content bring 7.8 times more traffic and 67% more leads than those who don't have a committed content strategy. Content increases customer retention by 5%-10%, leading to a 30% hike in overall growth rates for the average business.
But how do you know it's working? If you've created content built to rank, it should be ranking for its target keywords and bringing in a good amount of organic traffic. That traffic should be staying on your site and consuming multiple pieces of content. From there, you should be noticing conversions, whether that be to join your mailing list, buy your product, or some other valuable action.
The power of content lies in its originality and usefulness. Authoritative content increases your ROI and keeps the customers' needs and challenges top of mind. As we see more and more businesses competing for customer attention amid a sea of content, only a sound content marketing strategy, focused on a great user experience, can genuinely win customers' hearts.
Author
Owner + Content Marketing Consultant
Wild Idea
Karli is content marketing consultant behind Wild Idea, a content marketing and SEO collective focused on driving big results. With over 12 years in the marketing industry, she's worked with brands large and small across many industries to grow organic traffic and reach new audiences. She writes on everything from marketing, social, and SEO to travel and real estate. On the weekends, she loves to explore new places, enjoy the outdoors and have a glass or two of vino!
30 Benefits of Content Marketing That Might Surprise You