Many people around the world feel overly sensitive about topics involving women and femininity. Since femtech products focus on female issues and women's unique needs, these brands often run the risk of opposition due to centuries-old taboos and stigmas.
The root cause of many of these issues is the stigma associated with women's bodies.
The female body has often been considered shameful or icky. At the same time, it's been oversexualized to the point where discussing women's health, especially sexual wellness, has become taboo. However, the situation is changing as femtech brands continue to raise awareness. According to an estimate, Femtech could become a $50 billion market by 2025.
Since femtech products are specifically for women, content marketing strategies for these brands have to overcome unique challenges. This blog post covers considerations to make when developing a content strategy for femtech brands.
If you're looking for step-by-step information on how to create a content strategy from scratch, you can simply download our content strategy template and fill it up according to the instructions.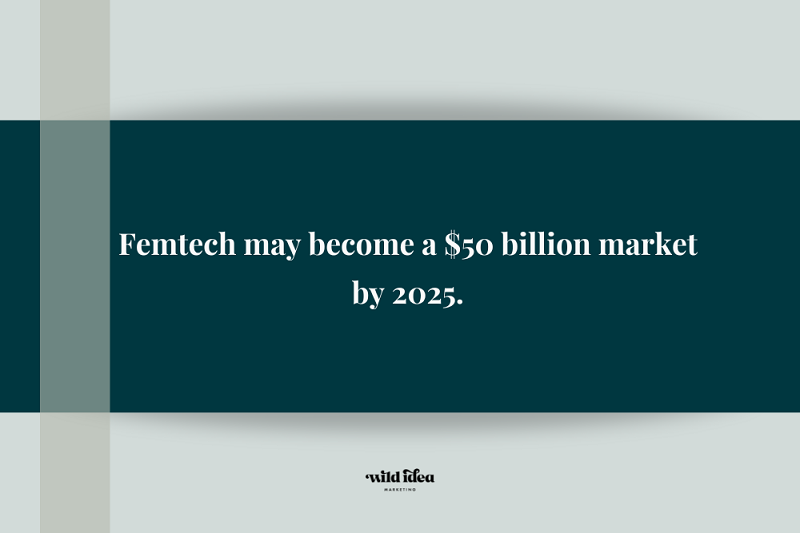 What Can Content Marketing Do For Femtech Companies
Femtech brands need to raise awareness so that people may feel comfortable and safe discussing femininity and gender-related issues. Here's how content marketing can help femtech brands build a rapport with their customers and increase their acceptance.
Build Trust
Many people don't understand unique female needs or the necessity of specialized products to address their issues. People may be skeptical about a new femtech product or a brand. About 85% of all femtech companies generate annual revenue of less than $10 million each.
Even consumers who know the problem and want to solve it can be reluctant to try a new solution to an old and often unsolved problem. Content marketing can help you gain that trust. Following are a couple of reasons consumers may struggle to trust femtech brands.
The solutions are innovative, so similar products are seldom available for comparison.
Most of the research is funded by the company itself. The absence or scarcity of unbiased research can make decisions harder.
Femtech content can tell your story to your audience and share your convictions with them. It can help you connect with your consumers on a deeper level when they know about your dedication and commitment to women's empowerment.
Through content marketing, you can explain your research process. You can address your potential customers' skepticism, answer their questions, and clear their doubts. Educational content can also help you build authority in the industry. However, avoid being overly salesy. Your content should only aim to help consumers realize how your products can benefit their lives.
Thinx has an excellent content marketing program. Their period-absorbing underwear is a sustainable solution to period waste, and their blog called Periodical tries to answer all the questions one might have about menstruation and related topics. At the same time, they are building trust with their audience.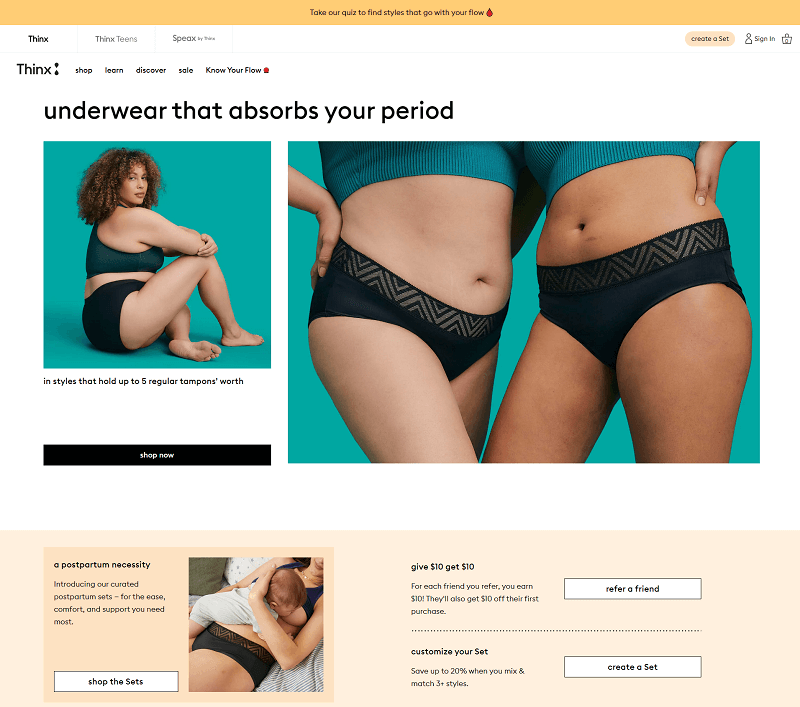 Also Read: 30 Benefits of Content Marketing That Might Surprise You
Raise Awareness and Reduce Stigma
Female-focused companies face many challenges when marketing their products. On one hand, their consumers may be unaware or unwilling to understand their problems and solutions. On the other hand, these brands may have to brave reproach from people due to the nature of the issues they tackle. Their marketing material may even get blocked or flagged by social media.
In a podcast with Bistrocast, Nicole Dahlstrom, founder of FemTech Collective, stated that femtech brands can get censored "for talking about regular anatomy." Words like pelvic floor, sexual wellness, vagina, or periods can make consumers uncomfortable and alert search engines. Femtech content pushes against these regressive boundaries and tackles complex topics.
Nicole states that one of the most notable things about femtech is that it's "not this new thing but the fact that we're looking at creating products from a female lens and really designing specifically with women in mind and not just shrink it and pink it."
The biggest challenge is that consumers are often not even aware of the problems faced by women. Thus, the brand must inform and educate them about the problem and present their products as the solution.
For example, teen girls who drop out of sports almost double the number of boys. One of the reasons is simply that routine sports practices don't take unique female physiology into account. Propelled by this disparity, The Well HQ was founded to make sure women can claim their space in sports safely. It uses blog posts, podcasts, and webinars to build awareness and educate its followers.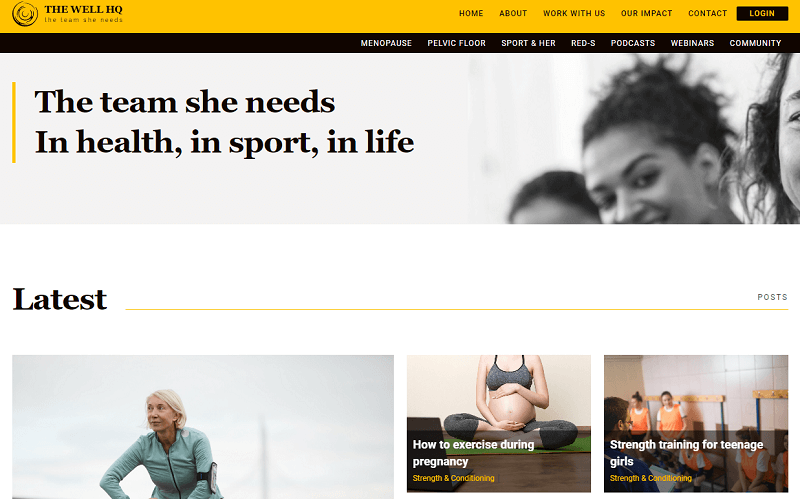 Generate Leads
Content marketing can generate three times more leads at 62% less cost than traditional marketing. The success of content marketing lies in providing the most helpful information to the target audience at the right time. People are always looking for useful information. When your ideal customers are able to reliably learn from your brand, and it helps them, they begin to trust you.
Many times, they become aware of your products and services as they consume more content gradually. However, if your product poses the perfect solution to an immediate problem, they may decide to buy at the first touch. Your content should help consumers realize that your offerings can make a difference in their lives.
Suppose your product or service is high-ticket, and your buying cycle is typically longer. In that case, conversions might look like customers subscribing to a newsletter, downloading a resource, testing a new product, attending a webinar, etc. Either way, content marketing should generate demand through genuinely helpful content.
Aunt Flow has a stellar lead gen game going. It offers high-value content through its blog and keeps its audience updated about menstrual legislation, news, and the latest research. It has many resources you can download by giving up your email address.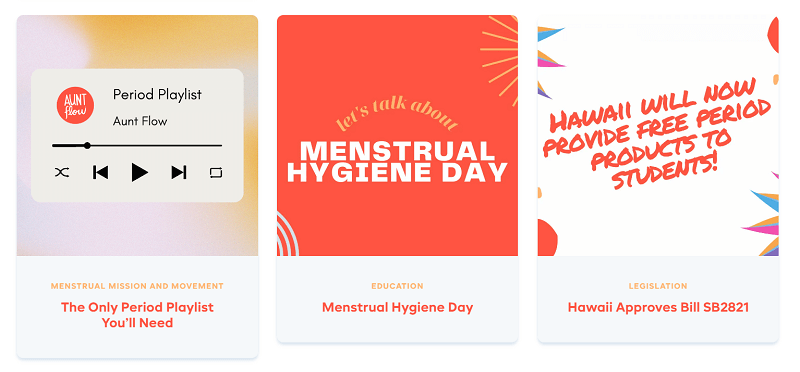 Also Read: How to Earn Passive Links Through Content Marketing
Increase Website Traffic
Content marketing involves creating stellar content and distributing it to relevant channels. When you share your content, you essentially put your brand and products in front of many people. If your content is truly valuable and engaging, it will draw people to your website.
Content quality is crucial for increasing website traffic. Create content that can truly fulfill your potential customers' needs and optimize it for the internet. Google's helpful content update has confirmed that people-first content is of utmost importance and cannot be taken lightly. Content that provides a fantastic consumer experience and answers the users' questions the best will have a better chance of topping the SERP (search engine results pages).
Why is landing at the top of the SERP important? The top organic result is expected to get 10x more clicks than the one in the tenth spot. More clicks mean more traffic. If more people reach your site, you will get the chance to convince more people to buy your product.
For example, Third Love aims to solve the longstanding bra problem women know all too well. Someone who hasn't worn a bra may wonder what the fuss is about. Only the wearer knows where the bra sags and where the strap cuts into the skin.
Third Love's blog not only helps its audience understand the issues but also helps women find their correct fit. The blog alone brings in 91.6K in organic traffic and is currently ranking for 14.2K organic keywords.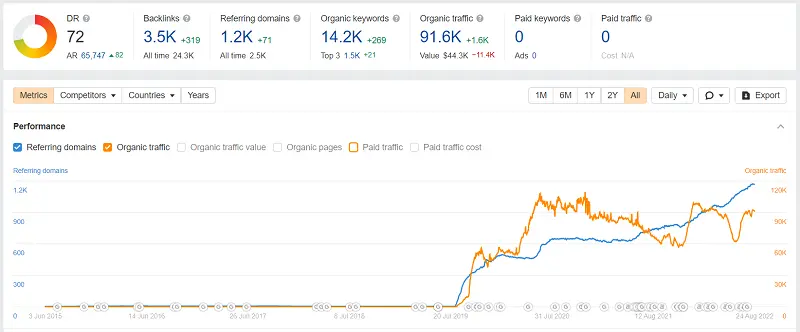 How To Approach Content Marketing Strategy for Femtech Brands
Creating a femtech content marketing strategy isn't much different from creating a regular content strategy. However, there are subtle differences that can have a huge impact on the success of your campaign. Here are a few tips to keep in mind while creating a content marketing strategy for femtech brands.
Identify Customer Pain Points Addressed By The Product
Almost every femtech brand is born out of necessity. Traditionally, very few products are made keeping unique female physiology or comfort in mind.
For example, every woman must be familiar with the horrifying cold metal speculum used for vaginal examination. It's scary and downright uncomfortable. But, over the last two centuries, no one had the mind to redesign a more comfortable device despite all the advancements in science and technology. (It finally got a redesign in 2017.)
Similarly, female health and wellness issues, especially sexual wellness, are often kept under wraps.
Many femtech brands specifically address these pain points. So, when creating a content strategy, it's crucial to keep the issues they solve at the forefront. Raising awareness about the pain points and presenting the products as solutions is crucial for the success of a femtech content strategy.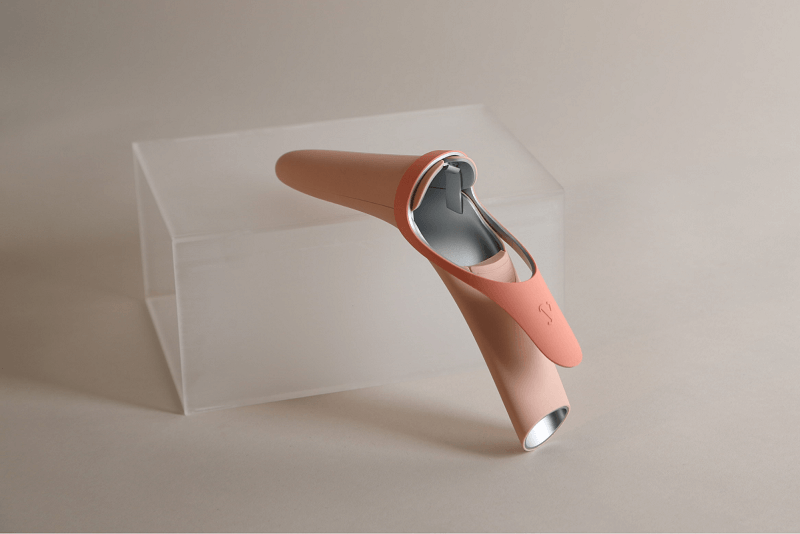 Also Read: The 4 Key Components Of A Successful Content Strategy
Pinpoint Any Taboos Or Censors You May Encounter
Since femtech products touch upon sensitive topics, it's best to identify if the product or service challenges any taboos. Are there any stigmatized topics you will have to take up in order to spread awareness? Estimate the backlash you might expect once you launch the campaign.
Your brand will be able to stand its ground if you know what you're up against and can anticipate the response you might get.
Here's what can happen‒Lioness Health, a women's sexual pleasure brand, was asked to take down its table during a femtech event in 2019 just because the topic was too uncomfortable for some attendees. The management had previously accepted the brand for participation.
Consider Gender Bias
Beware‒many people may label the amplification of women's voices as a form of sexism. Gender bias is everywhere but becomes even more visible and truly frightening in the healthcare industry. Femtech companies are working to reduce the gender disparity, but it can come back to bite them without proper safeguards.
So, take an honest look at your product or service to see if it's contributing to or can be blamed for contributing to gender bias. For example, workplace wellness programs for women can make male employees feel left out. Solving this challenge should be a part of your content strategy if you're promoting such a service.
You can guide your clients on how to apply your products to prevent this disparity or create content to educate employees on the importance of gender-specific wellness programs.
Another way companies can use content marketing to address gender bias is by educating the opposite gender about issues they may not know exist or may not see as a problem. Creating content that can be consumed by males so that they become advocates in the fight for equality is crucial.
A study by Promundo found that about two-thirds of men believe women face significant career challenges. About 77% of men felt they were doing their best to promote gender equality, but only 41% of women agreed. Since the intention is there, it's only a matter of educating men on how they can play a more productive role in gender equality.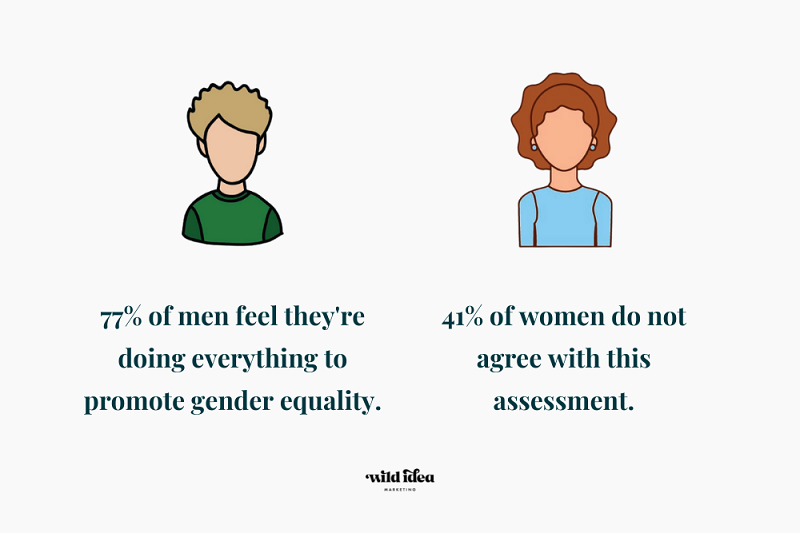 Also Read: Types Of Content Strategy: 5 Content Strategy Types To Meet Your Goals
Don't Be Salesy– Connect Emotionally
Emotions can be a powerful ally or a huge hindrance. Since femtech products tackle sensitive female pain points, your target audience may react strongly to your brand. So, avoid giving your customer the hard sell or shaming them in any way. Don't push for sales or ramble about how great your product is.
Instead, connect with your target audience on an educational and emotional level. Use content to show that you completely understand their issues–both the practical and emotional sides. Involve everyone in essential discussions and communicate with empathy and understanding.
Use personal stories and write case studies to show how people can benefit from your product. Rally around the cause and build a community around your brand. Once the audience is emotionally invested in your brand, your success will be their success. Then they will be more likely to become your long-term buyers and faithful brand ambassadors.
Blume is a skincare and wellness brand that hopes to protect self-esteem in women through healthy skin at all stages of life. They sell skincare, period care, and sexual health products.
The company educates its audience about natural skincare and period safety. The blog posts about products explain how they can solve customers' issues. In this way, an emotional connection is built between the reader and the product.
Blume has actually taken it a step further and taken it upon itself to provide medically accurate sex education for all. There's a lot of red tape around the issue so the brand has taken this huge responsibility on itself. Not to mention, the links and publicity it will get for the brand.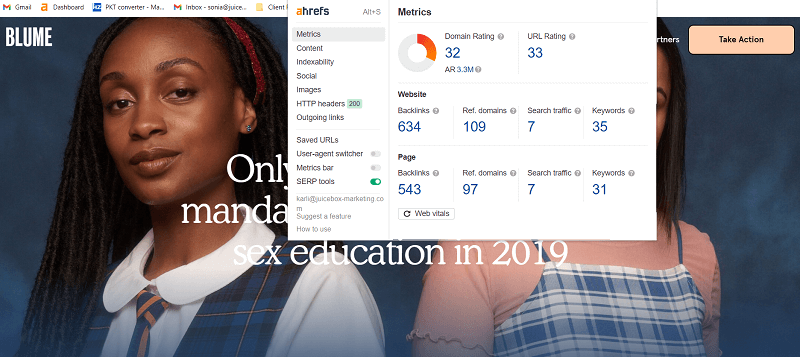 Create Unique And Helpful Content
After Google's recent update, most people know that nothing beats helpful content. But, what is truly helpful content?
According to Google, helpful content is written for people, not search engines.
If you create content to bring your audience the most actionable information and use SEO tactics not to please the search engines but to find out how you can provide more value to the reader, then you're probably on the right track.
So, don't regurgitate the same information everyone else is writing. Instead, dig deeper and find a unique angle to address your topic.
Many femtech products are pretty innovative, for example, BIOMILQ or Delee. People receptive to such out-of-the-box solutions are often interested in discovering as much about the underlying science as possible. Writing about the latest research and using it to make predictions for the future can be really engaging for this type of audience.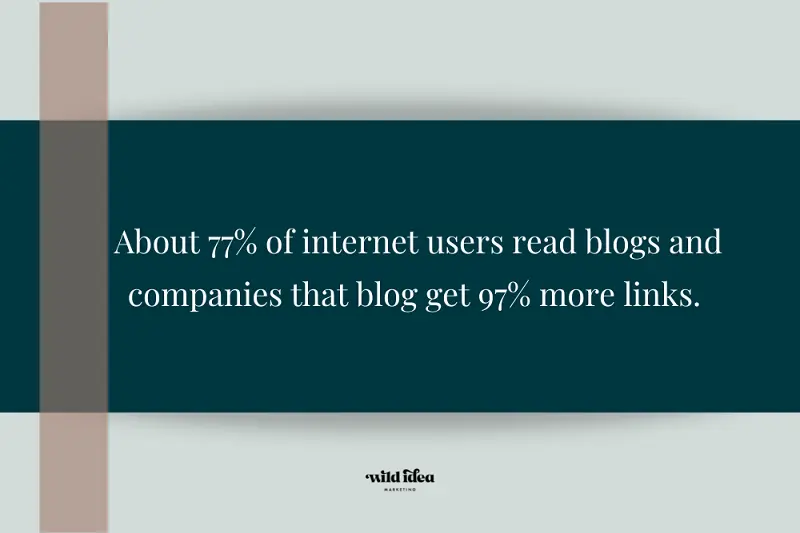 Also Read: Content Marketing Strategy For Proptech: Future-Proof Your Real Estate Business
Top Content Forms for Femtech Companies
The femtech industry is relatively young and underfunded, but it's expected to grow exponentially in the coming years. About half of the femtech market belongs to healthcare. Still, only 4% of the R&D funding is allotted to women's health.
Educating people about unique gender is a responsibility each femtech company has to shoulder. Each brand uses different content forms to distribute information and spread awareness.
Following are some of the popular content formats preferred by femtech brands.
Blog Posts: About 77% of internet users read blogs. Using written content, you can present all the information to your audience in a well-organized way. You can explain a problem in detail and position your product as a solution without being salesy. Creating extremely valuable content can win your audience's trust and establish your authority. Moreover, companies that blog get 97% more links, and more links mean a better chance of topping the SERP.
Podcasts: Many femtech brands release regular podcasts by experts to connect with their followers. According to an estimate, podcast listeners will surpass 160 million in 2023. Podcasts can help you raise awareness and establish your authority in the market.
Videos: Videos are an excellent tool to explain the science behind innovative femtech products. Companies can use animations and doodles to present complex ideas in a simpler form visually.
Infographics and Cheat Sheets: Femtech followers are knowledgeable folks. They like infographics and cheat sheets to quickly get the gist of a matter. It saves time and makes it easier for the non-tech audience to get an overview of the topic or a handy list for quick reference.
Social Media: Many femtech brands are active on social media and forums. Although they have to face shadowban, and their posts are often flagged for inappropriate words, social sharing is still a powerful tool for femtech brands. You can trick social algorithms by tweaking the so-called explicit terms and approaching bigger publications with large audiences on their social channels.
Femtech brands are expected to face unique challenges, unlike any other market. That's why creating a content marketing strategy for femtech requires careful consideration and out-of-the-box thinking. We hope that this article will help you make a content strategy on your own. However, if you need expert help to build a winning content strategy for your femtech venture, feel free to contact us and get a free quick wins analysis report for your brand.
Author
Owner + Content Marketing Consultant
Wild Idea
Karli is content marketing consultant behind Wild Idea, a content marketing and SEO collective focused on driving big results. With over 12 years in the marketing industry, she's worked with brands large and small across many industries to grow organic traffic and reach new audiences. She writes on everything from marketing, social, and SEO to travel and real estate. On the weekends, she loves to explore new places, enjoy the outdoors and have a glass or two of vino!
Content Marketing Strategy For Femtech Brands: Here's How to Market A Female Brand