Content strategy is the backbone of any digital marketing campaign. It encompasses all aspects of content creation, publication, and optimization. A well-executed content strategy can help you achieve your business goals, whether website traffic growth or boosting leads generation, sales, or customer loyalty.
Many businesses blindly dive into content creation without making any plan, only to lament why it isn't working afterward. According to a study by the Content Marketing Institute, 33% of B2B marketers don't have a documented content strategy. That's a huge pitfall and a dearly missed opportunity.
Admittedly, creating a foolproof content strategy isn't to be taken lightly. However, this article will discuss four key components of a successful content strategy framework. Understanding these four concepts can give your content strategy a solid footing.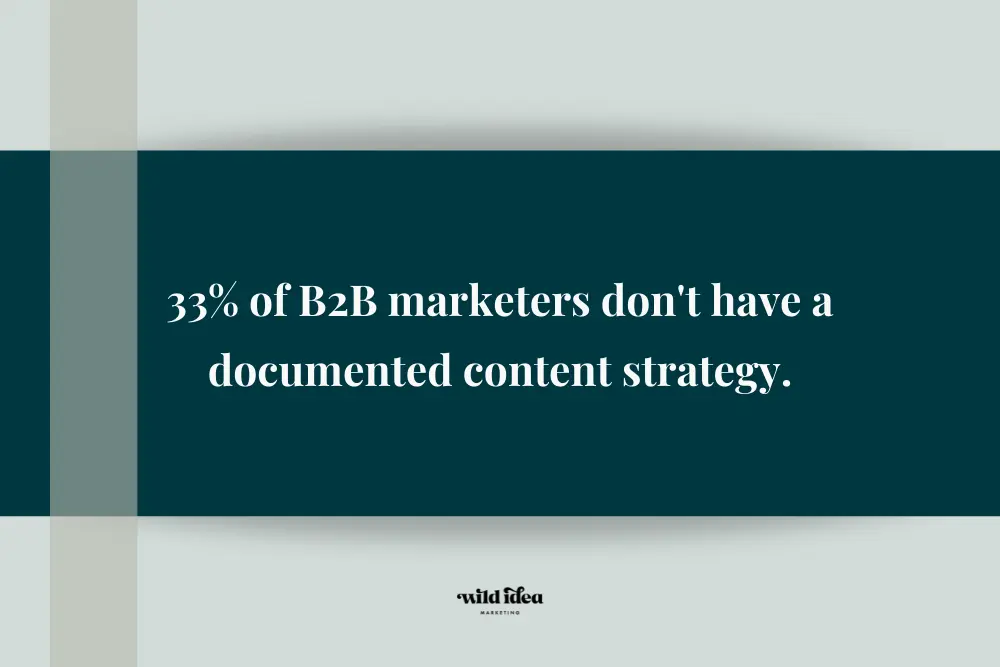 Make Goals Before You Begin
The first step in any successful content strategy is to know what you're striving for when everything's said and done. Content marketing campaigns can have many different types of goals. It's essential to choose ones that align with your overall business objectives.
So, when you plan your content strategy, ask yourself what you want your readers to ultimately do as they consume your content?
Do you want to increase website traffic? If yes, you might want to focus on creating shareable and keyword-rich content.
Increase leads and sales? You'll want to create content that educates your target audience and helps them make a buying decision.
Get more customers engaged with your brand? Telling stories or creating thought-provoking or emotional content can be very effective.
After you've figured out what you want to accomplish, you can begin planning and producing content that helps you achieve your objectives. But it's important to remember that not all content is created equal–some content will be more effective at achieving your goals than others. So, you'll need to carefully choose the type of content accordingly.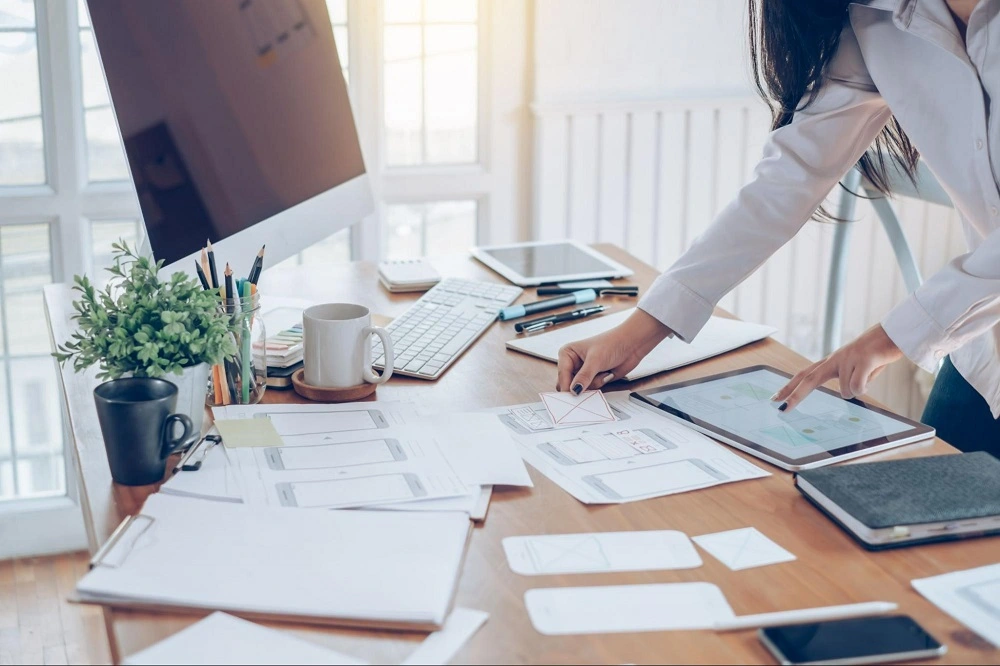 Understanding Your Target Audience
Research by CMO Council reveals that only 12% of marketers say they are targeting the right audience with their content marketing strategies. People today are more resourceful and expect brands to offer personalized solutions to their problems. So, naturally, understanding your target audience becomes one of the most crucial aspects of any content strategy.
It's essential to take the time to understand who your target audience is to make sure that your content is relevant and interesting to your target reader,
What are their demographics?
What are their interests?
What motivates them?
One of the best ways to understand your audience is by creating a persona. A persona is a generalized depiction of your target audience. By creating a persona, you can better understand their needs, wants, and interests. Then, you can use this data to create personalized content.
For example, imagine you're selling a new type of fitness tracker. Your target audience persona should reflect health-conscious young and middle-aged adults looking to improve their fitness and live healthier lifestyles.
Unified Brand Message
A successful content strategy stands firm on the pillar of a unified brand message. Your content should reflect the same messages across different platforms and marketing channels, such as your website, social media, and emails.
For example, imagine you own a luxury car dealership. Your website might focus on the high-end features of your vehicles and the luxurious lifestyle that your customers can enjoy.
But if your blog or social media posts are all about discounts and sales, it sends a mixed message to your audience. You're telling them one thing on your website, but you're communicating something entirely different on social media. As a result, your audience will be confused about your brand.
You can avoid this by having a unified brand message across your marketing channels. When your content on all marketing channels is aligned, it creates a more cohesive and effective branding experience for your audience. They will be more likely to connect with your brand and convert it into customers.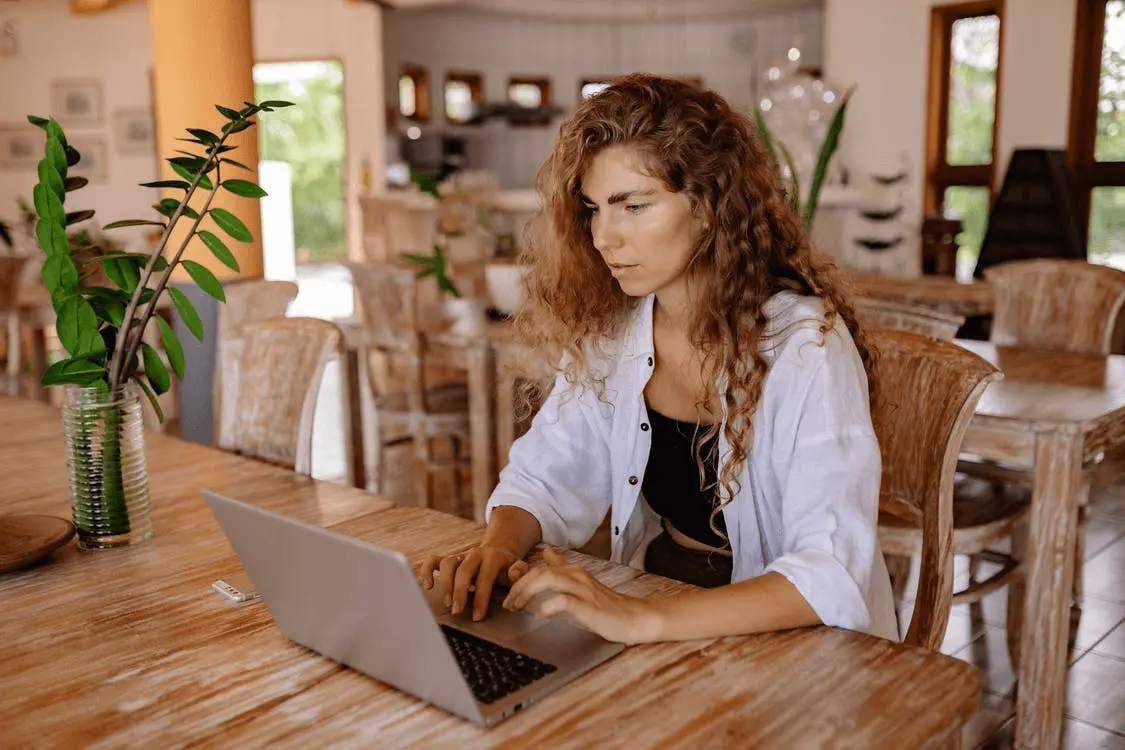 KPIs to Measure Success
Finally, a content strategy's success (or lack of it) should be measurable by acutely defined key performance indicators (KPIs). These are metrics that will tell you how well your content is performing and whether or not it's helping you reach your business goals.
According to a survey by Databox, the most commonly used and important KPIs for content marketing are website traffic. Other popular KPIs include:
Session time
Bounce rate
Leads generated
Conversion rates
Social media engagement
You can track these metrics using Google Analytics or third-party tools like Ahrefs or Semrush. You can also use various social media or email marketing tools depending on the KPIs to measure.
KPIs are crucial to understanding what's working and what's not, so you can change your content strategy, tweak your content, and reach your goals. Having a measuring system in place also allows you to test different types of content to see which ones are more effective at achieving your goals. It will help you hone your content strategy and make it even more successful.
A successful content strategy requires a lot of thought, resources, and careful planning, but it's worth it. By taking the time to understand your target audience, create a unified brand message, and set measurable goals, you can achieve your goals and scale your efforts at any time.
If you're looking for help putting together a stellar content strategy or want someone to help you execute it, contact us, and we'll be happy to assist you in your journey to success.
Author
Owner + Content Marketing Consultant
Wild Idea
Karli is content marketing consultant behind Wild Idea, a content marketing and SEO collective focused on driving big results. With over 12 years in the marketing industry, she's worked with brands large and small across many industries to grow organic traffic and reach new audiences. She writes on everything from marketing, social, and SEO to travel and real estate. On the weekends, she loves to explore new places, enjoy the outdoors and have a glass or two of vino!
The 4 Key Components Of A Successful Content Strategy