A content strategy framework is a skeleton around which you can build your content to reach your business goals. It includes why you create your content, how you create it and for whom, and how it fits into your overall sales and marketing strategy.
Without a framework, your content creation efforts will rarely hit the mark, no matter your goals. With so much quality content being created and published online, random content creation will turn your content marketing strategy into a headless chicken.
A content strategy framework can make your content stand out despite oversaturation in almost all niches and sub-niches. It will help you carve out your own space among your ideal customers. Let's see, a little more in-depth, why having a content strategy framework is essential.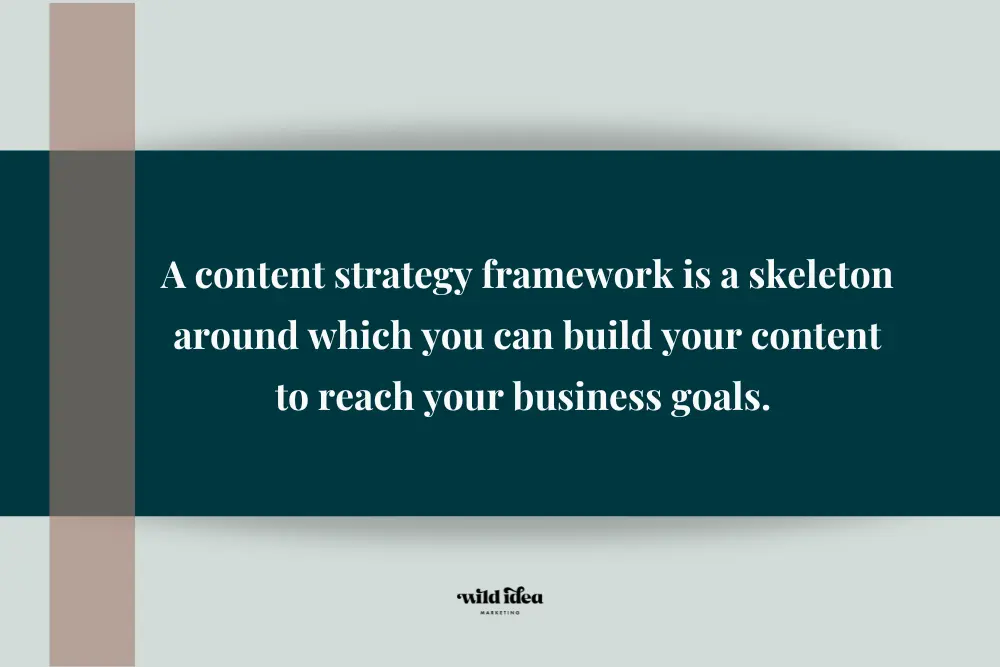 Why Is A Content Strategy Framework Important?
A content strategy framework is pivotal to the success of content planning and implementation. It allows you to utilize both SEO and audience intent to build a content strategy that can be tested and refined.
Successful businesses thrive on efficient processes that can be reiterated. A content strategy framework is akin to a process designed for creating high-quality content consistently, in a predictable way, to support content marketing campaigns.
Moreover, a content marketing framework can be easily trained to create content strategies that fulfill the goals of different campaigns. It's reiterable, so you can follow the same steps to create content that achieves the objective of its creation and connects deeper to the audience.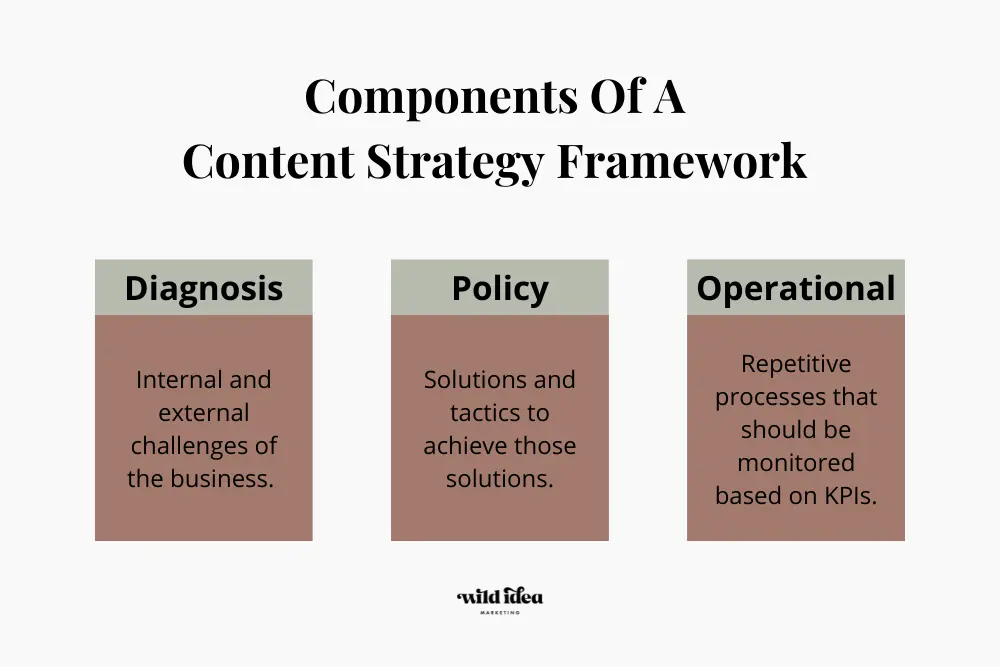 Components Of An Effective Content Strategy Framework
A content strategy can be tailored to achieve the desired results but the core components that every content strategy framework needs remain the same.
Diagnosis
This phase is about diagnosing the business's internal and external challenges and how to overcome them through content. A good content strategy framework is evidence-based. Here are a few things to diagnose the problem areas:
Curate business objectives and goals.
See if the content resonates with the target audience.
Run a content audit to discover the current situation.
Note internal metrics such as conversion rate, incoming traffic rate, level of engagement, etc.
Run a SWOT analysis.
Policy
An efficient diagnosis is the backbone of a well-defined content policy to overcome challenges and define solutions. Use knowledge gained in the diagnosis and take the following action:
Propose well-defined long-term solutions for overcoming challenges.
Determine tactics to achieve the projected content results.
Evaluate actual wins scored by the content against the desired results.
Operational
This phase concerns repetitive processes that should be monitored based on the brand style guide, campaign brief, editorial calendar, and content workflow. Following are three main operational activities:
Forecasting: What content to post, and who will produce it?
Scheduling: When to post and how often to post?
Monitoring: Evaluating performance according to pre-defined KPIs.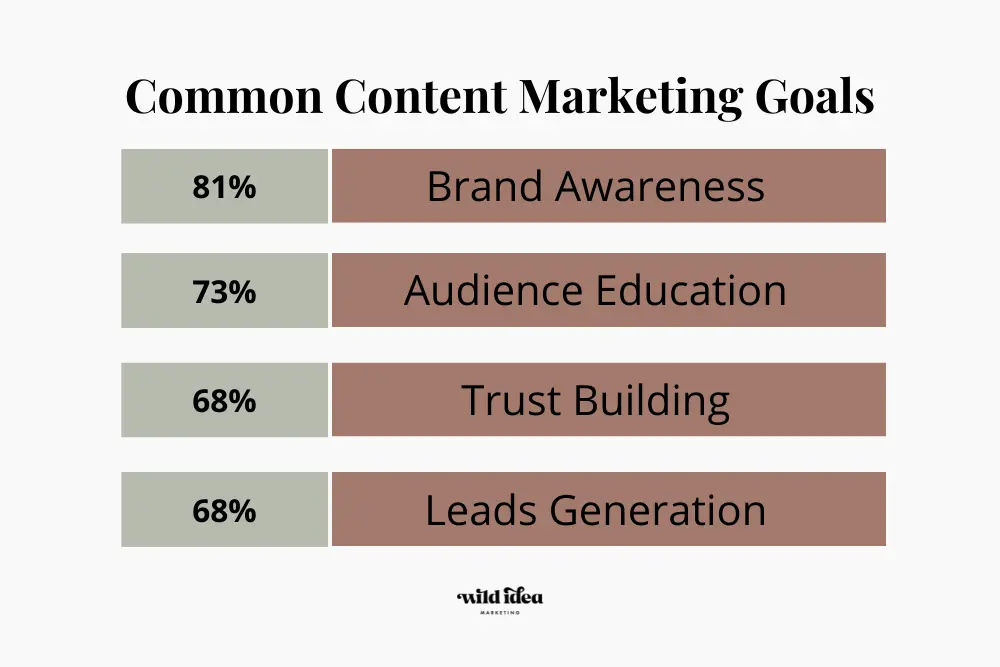 Key Steps To Create A Content Strategy Framework
An efficient content strategy framework depends on a deeper understanding of why you're creating the content in the first place. It requires a lot of research and critical thinking to make pivotal decisions that will set the course for future business content creation.
1. Set The Goals
Your content strategy framework will collapse with poorly defined goals. Some of the top content marketing goals are creating brand awareness, earning links, building trust, and generating leads, thereby helping the business solidify its position in the market and earn site authority.
2. Research Extensively
Solid research is the backbone of a content strategy framework. You must understand what makes your target audience tick. You can use tools like Ahrefs Keyword Explorer to find the best keywords to target. Your competitors' successes and failures can inspire you to find hidden opportunities.
3. Choose Distribution Channels
It's better to agree on the distribution channels before setting the content strategy. Distribute your content on multiple channels but make sure not to stretch yourself too thin. One way to do this is to share articles you've created on Youtube into blogs, which you can then share on other social channels.
Another great way to get your content out there? Publishing link-worthy content on your blog and guest blogging are some of the best ways to grow visibility and links organically. Almost 58% of marketers prefer blogs for content distribution.
4. Performance Evaluation
Set KPIs to measure the performance of your content strategy. You can use bounce rate, backlinks, traffic volume, clicks, domain rating, and ultimately, sales and ROI. If your strategy fails to achieve the desired objectives within the designated time, you should fine-tune your content strategy framework until you find the right one. You can use tools like Google Analytics or Ahrefs to measure progress.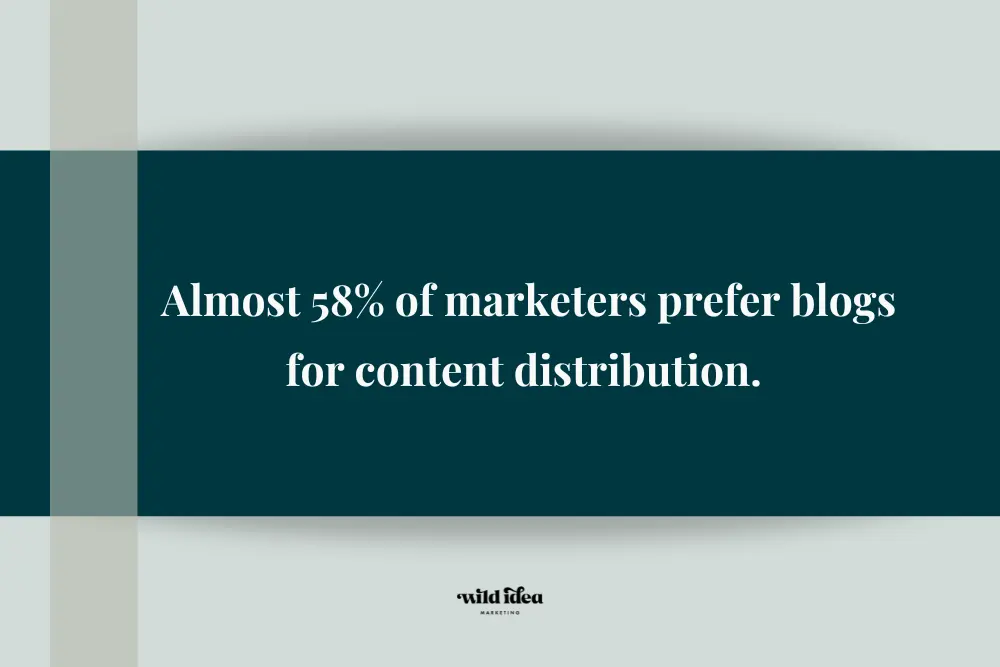 Read More: Content Strategy Framework: 8 Steps to Creating Impactful Content
How Wild Idea Can Help With Your Content Strategy
While we've laid out the essential components of a content strategy framework and critical steps to creating one, when it comes down to it, it takes a lot of expert experience and know-how. That's where Wild Idea can help.
At Wild Idea, first, we get to know our clients to determine the goals they hope to achieve through content marketing. We take the time to understand their products or services and how they affect the target audience. We can also help refine the target audience or find new audiences if required.
We advocate the pillar-cluster model for content creation and organization. We use specialized tools to research the best opportunities for our clients, optimize our content, and measure its success. We identify the relevant topics of interest based on keyword research.
We can help you develop a content plan with topics and content types based on relevance, demand, and linkability. Our expert editorial team can take content creation off your hands so you can focus on other essential aspects of your business.
Book a strategy call or send us a message to understand how our tailored services can help you achieve your business objectives.
Author
Owner + Content Marketing Consultant
Wild Idea
Karli is content marketing consultant behind Wild Idea, a content marketing and SEO collective focused on driving big results. With over 12 years in the marketing industry, she's worked with brands large and small across many industries to grow organic traffic and reach new audiences. She writes on everything from marketing, social, and SEO to travel and real estate. On the weekends, she loves to explore new places, enjoy the outdoors and have a glass or two of vino!
What Is A Content Strategy Framework?