A content plan is a structure that allows you or your company to determine which content marketing initiatives to execute, when to execute them, how to execute them and how to track them in order to achieve your goals. It can help you overcome content marketing challenges such as consistent content creation and distribution, efficient resource allocation, and up-to-the-minute tracking of its impact on sales and traffic. A good content plan makes it easier for marketing teams to create, collaborate, and share content.
A whopping 82% of companies utilize content marketing, and a well-mapped content plan is the backbone of its success.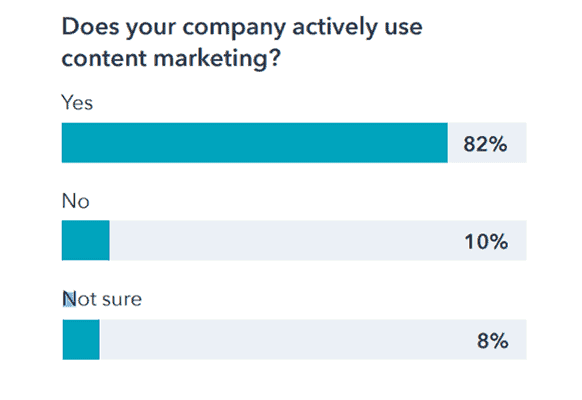 Why Do You Need a Content Plan?
A good content plan can keep you on track and help you create stellar content relevant to your brand and goals. Let's look at some of the top reasons why every business needs a well-mapped content plan.
Stay Organized and Consistent: A content plan allows you to create quality content consistently across all channels, catering to all customer personas. Consistent content builds customers' expectations and trust for your brand.
Stay On Track: Since all the necessary information is present in a content plan, businesses can keep track of their content and the outcome. They can avoid delays and manage budget, resources, and strategies to make their content marketing efforts more efficient.
Produce Quality Content: Collaborative planning allows teams to pool ideas and bring forward some of the best topics for your content creation efforts.
Content Optimization: From SEO to optimization for different social media platforms, trends, and events, a content plan allows you to consider all possibilities and create content for maximum exposure and ROI.
Allocate Resources: With a content plan, you can effectively allocate resources, so all tasks and campaigns get executed on time and overcome day-to-day challenges regarding deadlines and topics.
It combines all data-collecting functions and marketing resources, including blogging, engagement tracking, and SEO research needed to achieve your content strategy goals.
No, the content plan and strategy are not the same.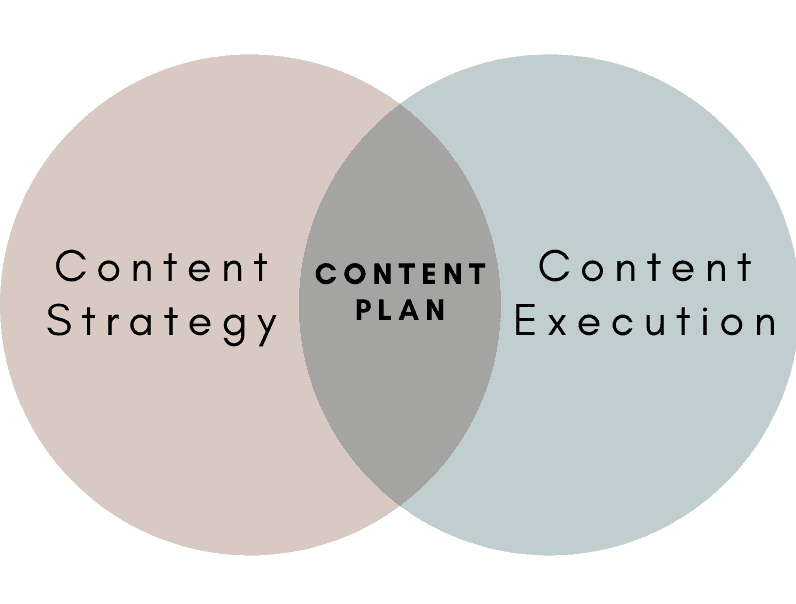 Difference Between a Content Plan and a Content Strategy
A content plan covers the entire content creation process, such as research, planning, creation, publication, optimization, and content tracking. It covers all types of content and data you need to achieve the goals outlined in a content strategy.
On the other hand, a content strategy deals with essential decisions regarding marketing goals and what it will take to reach them. It also identifies crucial marketing channels for content distribution.
Content planning bridges the gap between content strategy and content execution. Without a detailed content plan, your strategic vision can fail to transform into an efficient content marketing engine.
Here's how content planning and content strategy fit the bigger picture:
Strategy
Planning
Production
Publishing
Distribution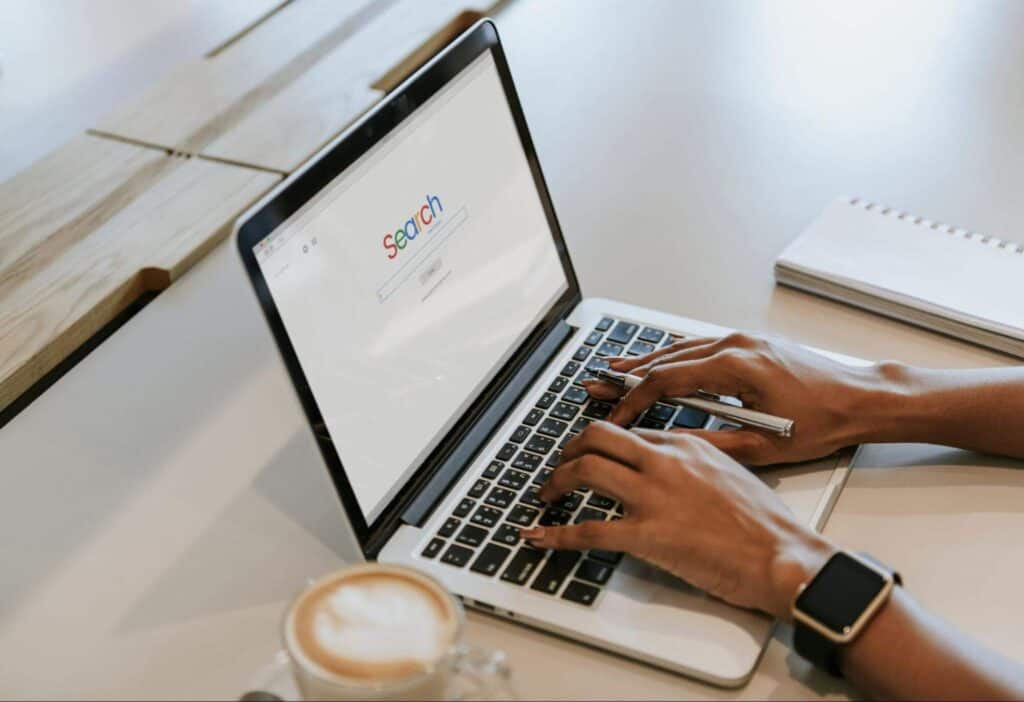 How to Create a Content Plan
Content planning helps you create a production schedule for future content at the primary level. However, creating an effective content plan that delivers your goals requires careful thought. It's crucial to ground your content plan in time-based, measurable, and realistic goals. Here are the steps you need to follow to create an effective content plan.
Who Is Your Content For?
You want your audience to relate to your content if you want it to be successful. Naturally, that means you need to understand what your audience needs or wants. You can find out your audience's interests through conducting surveys, snagging demographic data from Google Analytics, and via Social Listening (which means keeping an eye on the keywords mentioned).
Once you get to know your audience and their interests, it will become easier to shortlist the type of content you should include in your content plan. Knowing your audience can also help you decide the topics to cover, when to publish your content and where to distribute it.
What Does The Competitive Landscape Look Like?
Study the story your competitors are telling and how it's playing out. Are your competitors executing an SEO strategy? How aligned is their content with their vision? How different is it from the content you have been producing so far? A competitive analysis will give you a good idea about what everyone else is doing and how you can one-up everyone.
A thorough competitive analysis can help you identify
what's working for your competitors,
what can make you stand out,
and what kind of failed content you should steer clear of.
Competitor analysis can help you decide whether to use a similar or a different content plan and how you should personalize it.
What Problems Does Your Content Solve?
Your content plan shouldn't just resonate with the audience but also solve their problems. While doing so, it can sell your products and services too by showing potential customers how your offerings can make their lives easier or better.
Naturally, your content plan can focus on problem-solving only if you know the issues faced by your audience. You can use tools like Google Analytics or SEMrush, and Ahrefs to see what problems your content can solve for your target market. For example, if you own a skincare brand, your audience might be searching 'how to get rid of acne?' or 'what products to use for skincare?'
You can then create a skincare tutorial or write a comprehensive guide on acne in response. You can even recommend related products and schedule product reviews in your content plan.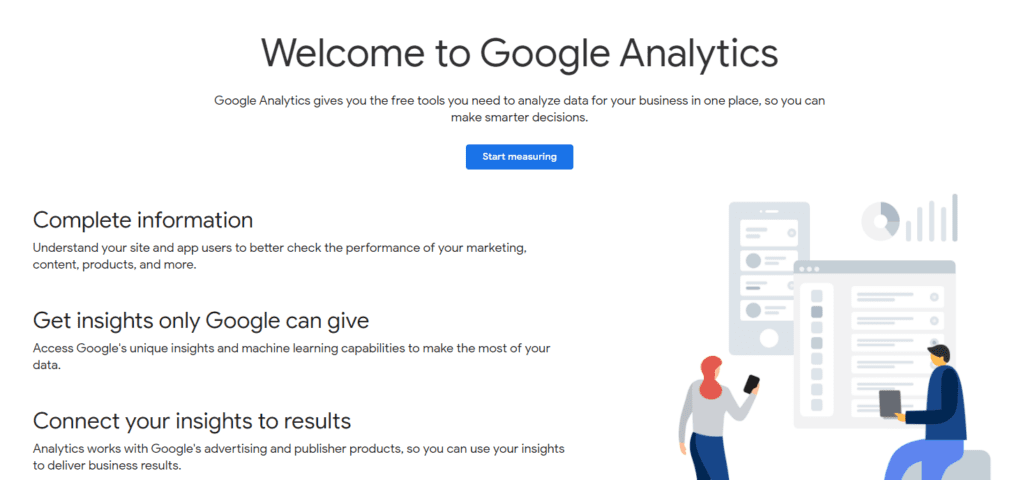 How Is Your Business Different?
Your content plan needs to play upon your uniqueness to help you stand out from the sea of competitors. Almost every market is overcrowded these days, so a brand has no choice but to differentiate itself in quality, price, or customer experience.
Your unique selling propositions (USPs) should be the focus of your content plan. The content types and topics should gradually build up your authority and introduce the values you and your offerings hold for your audience.
If you can't find out what sets you apart from your competitors, analyze the top content produced by your competitors. Notice the related questions, topics, and top content on your required topics. Analyze them with the intention of finding gaps in service and how you can fill them. Also, consider how you can provide the best experience or the best solutions for your audience. That will in itself become the USP for your brand.
How Will You Create Topical Authority?
The topical authority is the criteria used by Search Engines like Google to decide if a web page is relevant or irrelevant to what a user is looking for. Here's how you can create your topical authority:
Adopt Pillar-Cluster Methodology: Create in-depth content to establish your topical authority. For example, you can create cluster content on a topic like 'weightlifting.' Create a pillar blog or page with its introduction and types and then dive into each type in other articles, collectively called a cluster.
Create Cluster Content on Prominent Subtopics: Subtopic content focuses on answering more specific questions that your user might have so you can establish topical authority on the subject. For example, you can do a complete article on 'should you lift weights during pregnancy' for the weightlifting cluster mentioned above.
Answer All Questions: For topical optimization, you must cover each topic and subtopic in great detail. Make sure to answer all questions your audience may have about the topic, even if it isn't related directly to your focus keywords.
Add Related Terms and Phrases: Using phrases related to your topic and/or focus keywords is more efficient than stuffing a single keyword in your content many times. It shows that your content is not only relevant to the topic but also covers it in depth. Keyword stuffing can have a steep negative effect on your ranking, whereas adding related terms and phrases is actually considered positive by Google. You can easily find associated keywords through any keyword research tool.
Internal Linking: Interlinking content on your website makes it easier for Google to crawl and index your blog. Besides linking cluster content to the pillar page, it's equally essential to cross-link the pillar pages and clusters belonging to different pillar pages where relevant.
How Will You Create Content?
With everything else in place, it's time to bind all the pieces together. First and foremost, you should document the entire workflow. Documentation is necessary to effectively create and share your content plan with your team members. It makes sure that everyone in your team is on the same page and there are no last-minute ambiguities.
Before you begin writing, create a content calendar. You could use tools like Monday.com to do that. Besides the content pieces and their due dates, the editorial calendar should also include the persons responsible for the task, the status of each content piece, where they will be published, and how they will be promoted and distributed. It's necessary to pull all the information together so that everyone can view it and make status updates and edits when necessary.
The content calendar will also help you understand if your resources are enough to execute your content plan. It includes measuring and optimizing the success of your content and allocating or distributing the budget accordingly. Smooth onboarding of the new members to minimize the learning curve is also an essential part of a content plan.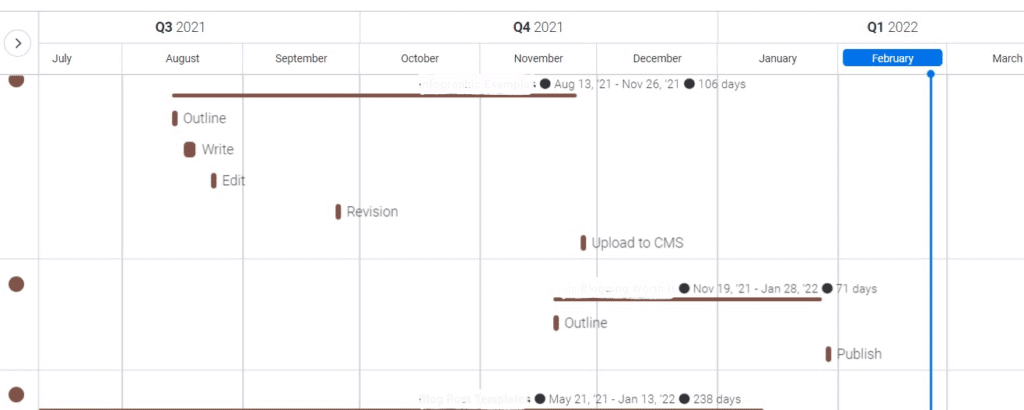 Three Types of Content Plans
There are three major types of content plans catering to your readers at different stages of their buyer's journey and content goals.
Brand Awareness
This content plan aims to get your business on the radar of your potential clients. It's designed to highlight your company's values and solve audience issues through non-promotional content. The focus is on the brand instead of the products or services introduced as a solution for potential customers' problems without being salesy. The Brand Awareness Content Plan mainly deals with top- and middle-of-funnel (ToFu, MoFu) content.
This content typically targets the audience already in your database and uses tactics such as live events, webinars, email marketing, and marketing automation. Ahrefs is an excellent example of content built for brand awareness. It focuses on educational content using its tools as a means of solving readers' problems.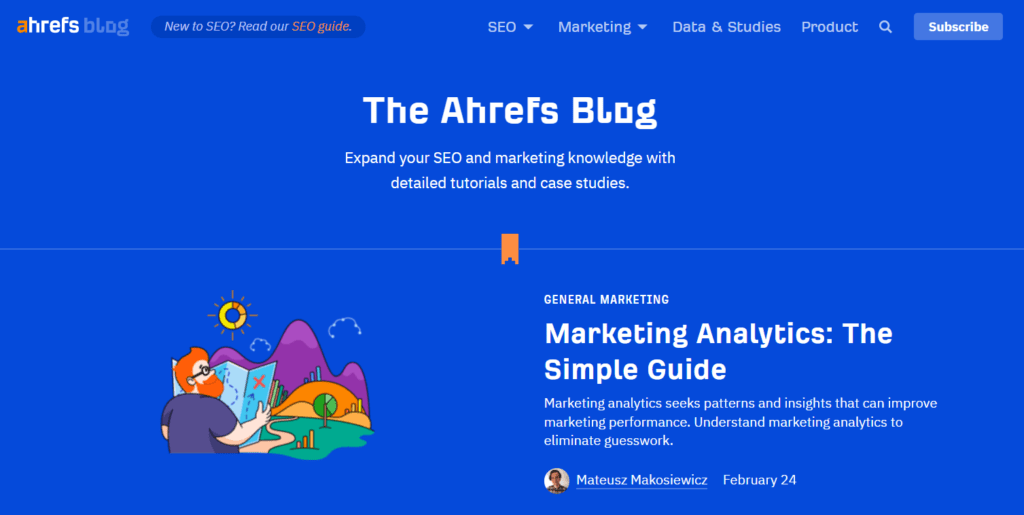 Content Plan For Keyword Ranking
SEO Content is perfect for eCommerce sites, product-based companies, local businesses, and SAAS companies. This content plan focuses on improving your ranking for the given keywords. As a result, leads come to you as you rule the rankings. Content plans focusing on SEO and ranking typically involve ToFu and MoFu content.
The purpose of the keyword-based content is to improve visibility and bring traffic and leads to your website through various channels and content types like blogs, infographics, guides, tutorials, videos, research studies, social media posts, and newsletters. For example, SleePare blog posts are built around bedding and sleep keywords to win the SERP for topics around quality sleep to attract their target audience, i.e., people looking to buy the best bed to improve sleep.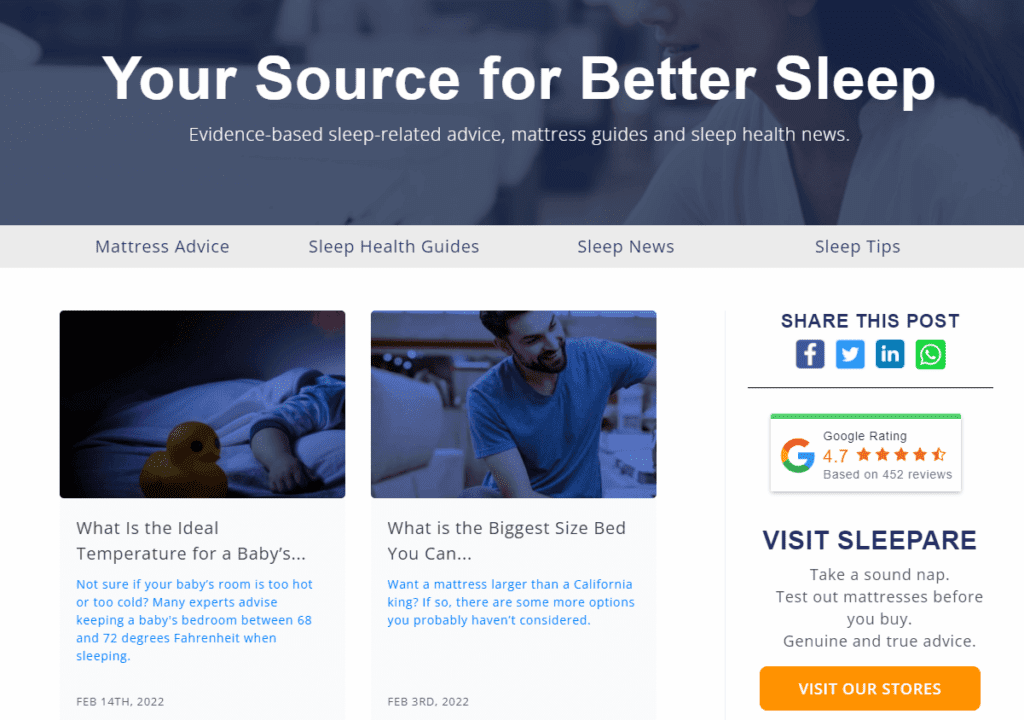 Content Plan For Conversion
When leads are in the transactional phase of the buyer's journey, this plan helps seal the deal. The content focuses on answering last-minute questions and showing customers how your offerings and products can help.
This content plan deals with the bottom-of-funnel BoFu content, persuading potential clients to buy from you. Marketo has an entire page of case studies that make it easier for potential customers to understand how they'll benefit from the offerings in different situations.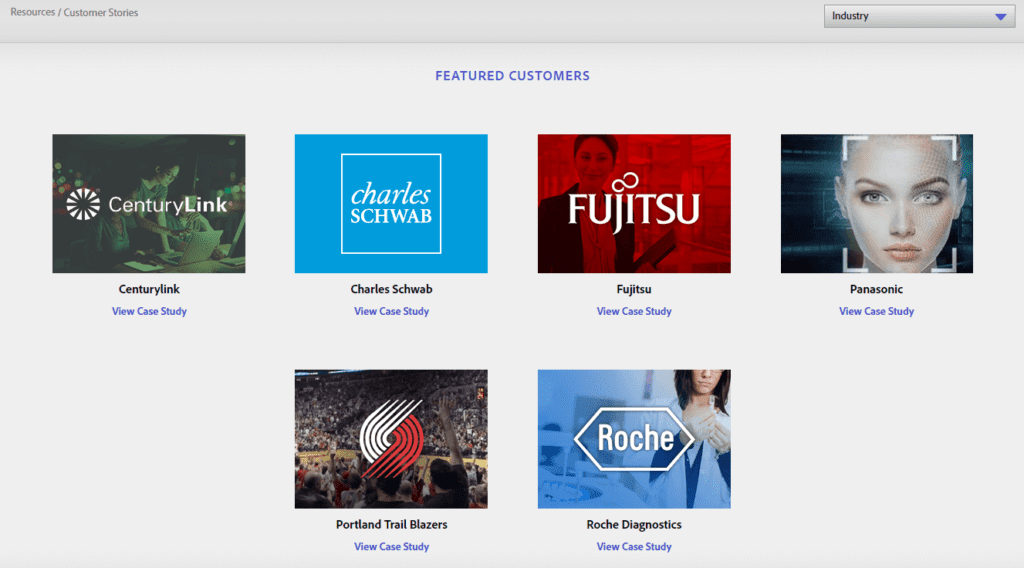 In-House Vs. Outsourced Content Planning + Creation
Which is better, in-house or outsourced content? The answer isn't as simple as it looks, and it depends on many factors, including your team's capabilities and the size of your business. For instance, if your team has a marketing director, content specialists, content creators, marketing analysts, and other relevant staff, you can strategize and plan your content in-house and may only hire a content marketing consultant for guidance.
However, if you have a small or non-existent content marketing team, you will need more hands and brains on the job. In that case, it makes sense to outsource content planning and creation.
Content marketing requires a well-crafted strategy and content plan. That's why 55% of B2C marketers and a whopping 84% of B2B organizations prefer to outsource their content planning and execution. Similarly, if you have complex marketing goals, you may consider outsourcing to someone who can develop a content plan that works for you and even execute it for you.
You can ask yourself the following questions while deciding whether to hire an in-house team or outsource content planning and execution.
Are you and your executive team on the same page about the importance of content?
What is the status of your current content marketing plan? Is the growth stagnant?
Is there someone on your team who can handle the content production?
Are your content marketing tactics failing, and do you see a new plan as a short-term or long-term strategy?
Outsourcing content creation is a norm across industries, and a reliable team can make it work for you. They can turn your vision into a concrete documented content marketing strategy for you. They will create a content plan aligned with your marketing funnel stages. Finally, they will execute it to provide you with the results you want.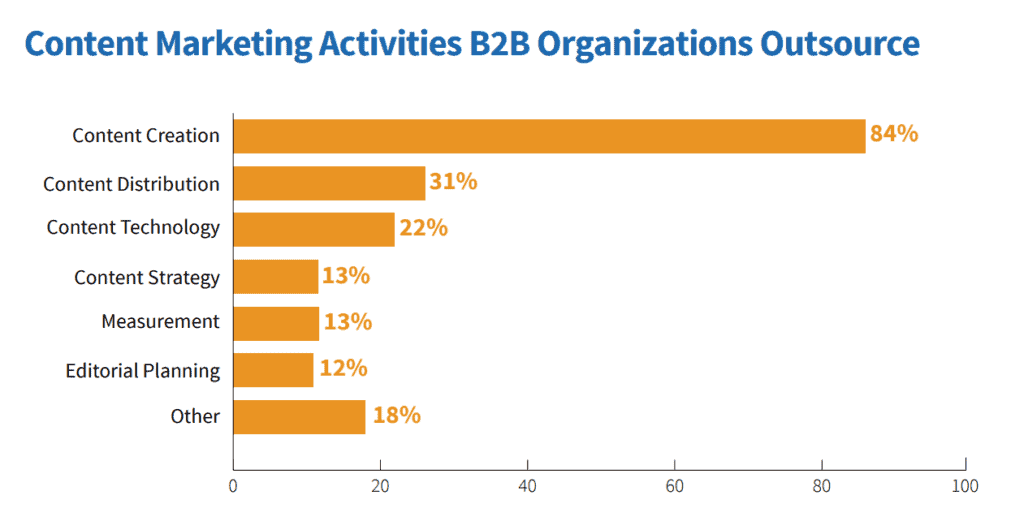 Measuring Content Success
When you make a content plan, you need to create a performance monitoring plan too. Now, the factors and metrics you include in your monitoring plan depend on your goals.
You may want to consider the quality of the leads, sales, and website traffic for your website, the open rate for email marketing, onsite engagement, SEO success, keyword ranking, content shares, backlinks for your blog, etc. It all depends on your end goal.
You can use tools like Ahrefs, SEMrush, and Google Analytics to track these metrics. However, keep in mind that it all depends on the KPIs and the content strategy goals at the end of the day. So, success can be anything from traffic to the blog to donations for a non-profit, leads generated by your content, or the bounce rate of your landing pages. No matter what it is, you should have concrete numbers to gauge your success and tweak your plan accordingly.
When it comes to a content plan, it's often the fine details that matter for success. A strong content marketing team can help turn your vision into reality. It identifies your goals and creates a well-oiled content plan that delivers them. Whether you wish to outsource the entire content production or hire a consultant to guide your team, feel free to contact us for stellar content planning and execution to reach your goals. Wild Idea has been recognized as one of Top Content Marketing Companies In Austin, Texas by DesignRush.
Author
Owner + Content Marketing Consultant
Wild Idea
Karli is content marketing consultant behind Wild Idea, a content marketing and SEO collective focused on driving big results. With over 12 years in the marketing industry, she's worked with brands large and small across many industries to grow organic traffic and reach new audiences. She writes on everything from marketing, social, and SEO to travel and real estate. On the weekends, she loves to explore new places, enjoy the outdoors and have a glass or two of vino!
What Is a Content Plan and How You Can Create One for Success