Content pillars are an essential piece of the pillar-cluster content strategy, which help a site develop topical authority by exploring a specific topic in complete depth from all possible angles. They offer a detailed overview of the subject at hand and link to internal and external resources for further exploration of related subtopics.
Although the concept of content pillars has been around for a long time, it has gained immense popularity in recent years. Content pillars are considered an essential part of successful content strategies nowadays as they provide two-fold benefits.
Since searchers get all the information on the topic of their interest in one place, they are exposed to an excellent user experience. Secondly, search engine algorithms can easily crawl the pages and understand how they relate, thus establishing your topical authority over the subject.
Though it may sound pretty straightforward, many marketers struggle to identify the main topics that will be the backbone of their effective content marketing strategy. Identifying pillar topics and related sub-topics for cluster content can become a big hurdle for marketers—especially if one overthinks.
This article will discuss comprehensive yet simple steps to help you identify core topics to create pillar pages around. But, first, let's understand how a content pillar works and boosts SEO so that you can create them effectively.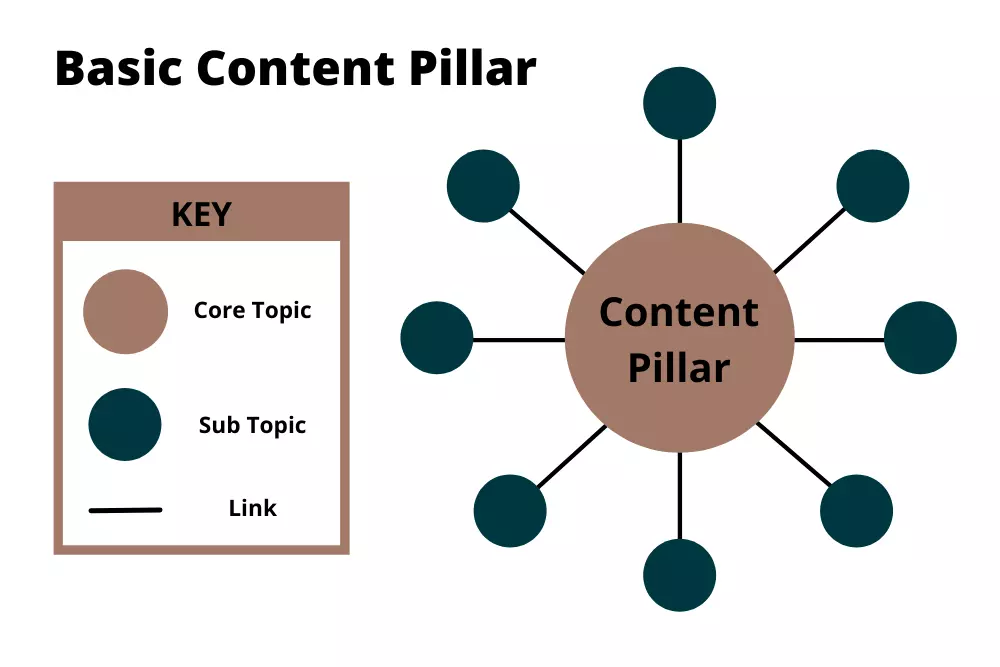 The Benefits of Content Pillars
Search engines prefer well-organized, user-friendly, and valuable content to show to their readers. With more content pieces targeting long- and short-tail keywords on your website, you can capture more attention from the search engines. More indexed pages mean more chances of ranking in the SERP and more website traffic.
Another benefit is that content pillars naturally position you as an authority on your chosen subject. Google's Hummingbird algorithm, with its natural language processing (NLP) abilities, put topical authority, i.e., the relevancy of the content to the query, at the top of the SEO importance list. Keywords and backlinks, though still of vital importance, cannot be the only thing SEO's rely on to get results—without high-quality content that establishes a brand as an authority, a content marketing strategy will suffer.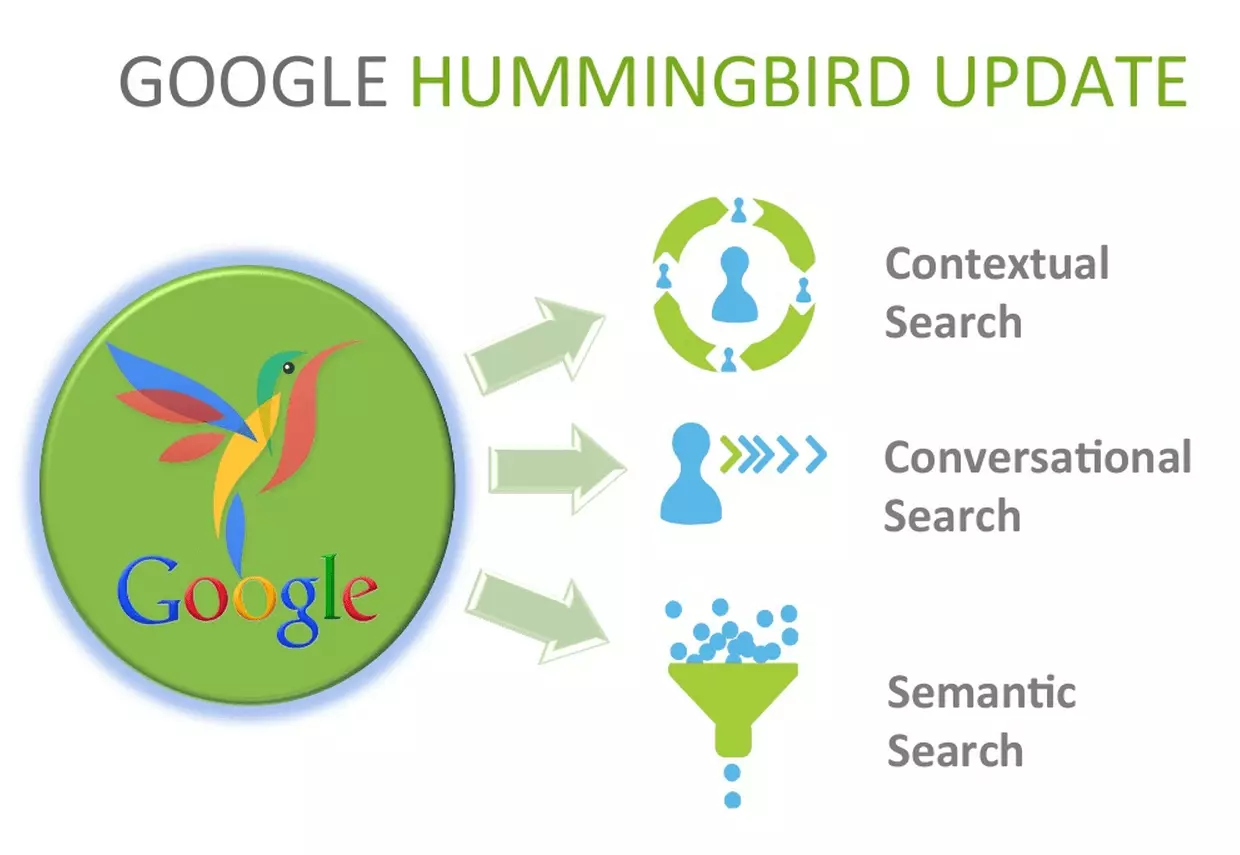 Content Pillars provide people with detailed answers to all the questions they might have on a particular subject. The pillar post not only covers the topic in ample depth but also links out to relevant cluster content focused on various subtopics. In this way, the pillar page strategy can offer users a seamless experience as they gather information about a topic of their interest.
A typical online user's search queries are not usually written out as the keywords you are targeting. Instead, they're often in the form of questions or conversational phrases. Therefore, having your content in pillar-clusters format makes it easier for the searchers and search engines to spot a relevant article.
Moreover, when a user lands on your page and finds it useful, Google's algorithm makes a note of it and rewards your page. As more people land on your content pillar, spend time on it and click on different links, the page starts climbing higher on the SERP. Since content pillars are super-detailed, naturally, people find them useful, increasing their ranking potential.
A topic cluster model simplifies your #content approach. Content revolves around one central topic aka a pillar page, says @EliseDopson via @CMIContent. https://t.co/2PbnzS4snt

— Jason Wu 👏🏻😷💉🏊‍♂️🍐🌷🌳🦮👨‍👨‍👧‍👦🏠🇺🇦 (@ijasonwu) January 12, 2021
What Is Pillar-Cluster Content Strategy?
The pillar cluster model, also known as the topic cluster model, is used to streamline SEO content marketing strategies. The idea of pillar-cluster content focuses on topics you should target instead of just keywords.
In other words, instead of creating a long-form guide covering all topics on a subject in-depth, you can use an intent-based approach, i.e., focusing on what people want to know more about, in the topic cluster model. You can then create shorter blogs (clusters) that cover each sub-topic in-depth and link to them from the pillar page.
Let's look at the example of a content pillar for the topic 'home remodeling.' Each pillar topic is divided into cluster topics denoted by small blue circles.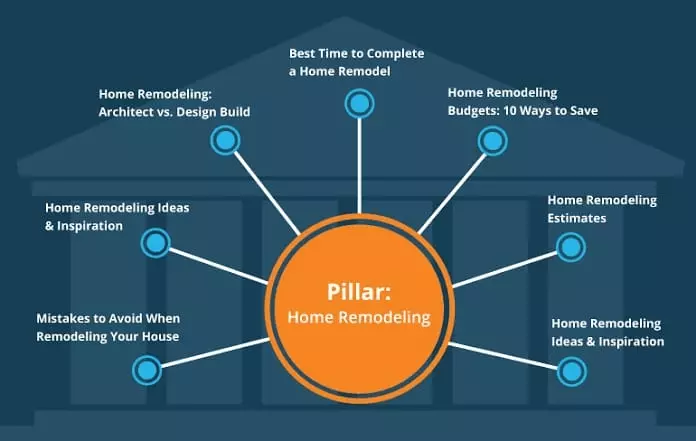 What Is A Topic Cluster?
Topic clusters are a diverse group of different types of content that are all centered around the main topic (usually a pillar page). They are internally linked to each other and to and from a pillar page. In other words, topic clusters are pieces of content created around a single topic that offer multiple internal linking opportunities between all the content elements.
Let's look at the Sleepopolis Sleep A-Z portal, a content hub with five identifiable topic clusters, namely Sleep Basics, Sleep Health, Sleep Disorders, Sleep Medicine, and Kids Sleep.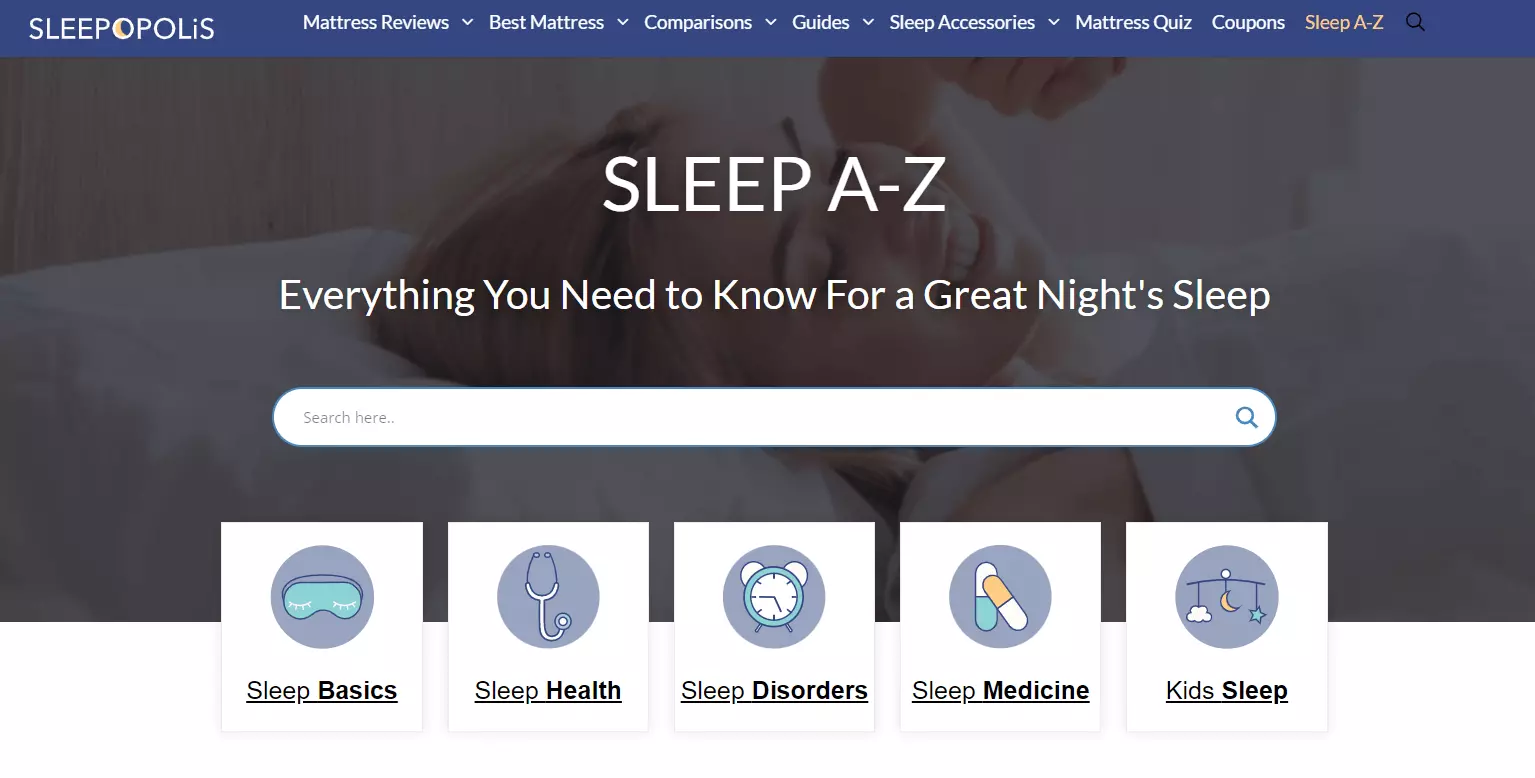 Each cluster consists of blogs and articles on various topics within the scope of that cluster. For example, let's look at the topics covered under the cluster Sleep Health. We can identify diverse content types, from the sleep calculator widget to detailed guides, comparisons, expert reports, etc.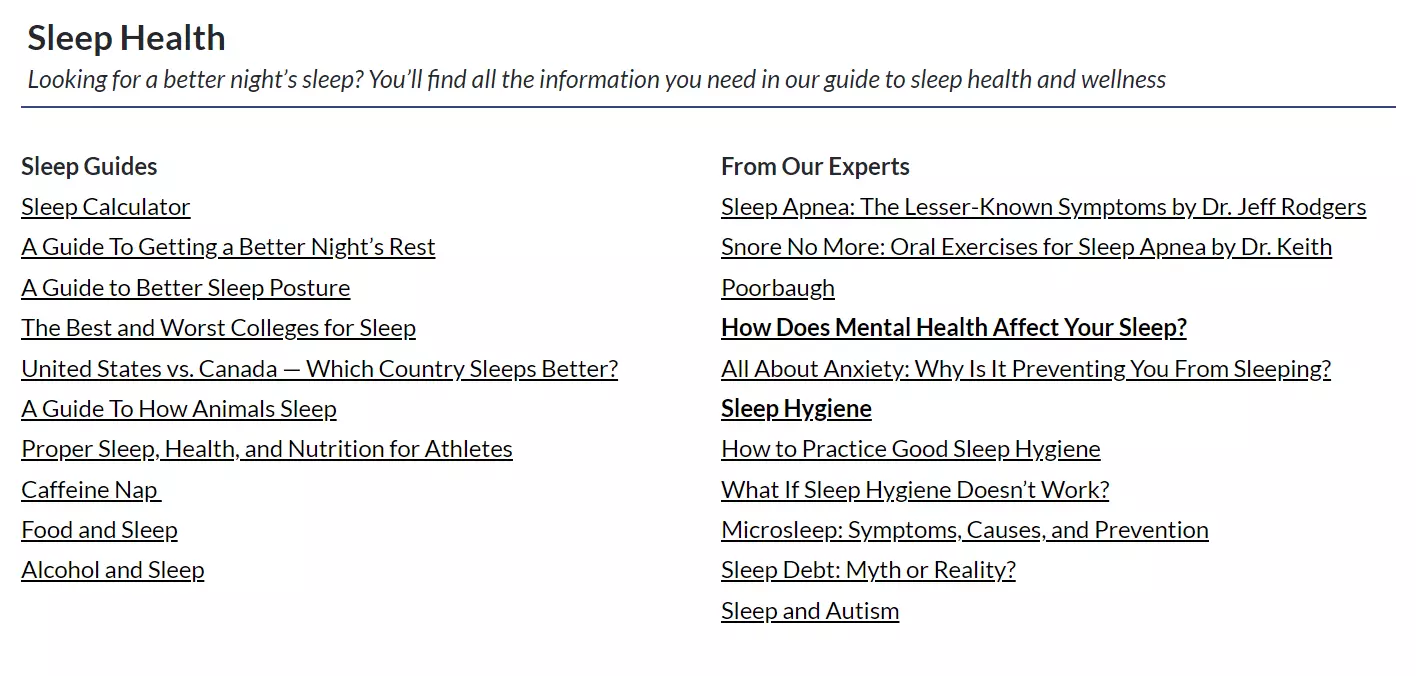 Common Types Of Pillar Content
Pillar content covers a topic in extreme depth. These power pages usually have 10x content, i.e., the content is at least ten times better than the next best piece of content available on that topic. These pages also link to the related cluster content pieces and establish you as an authority on the subject. Therefore, it's safe to say that these are some of the most important pages in your strategy.
You can build a pillar page any way it makes sense for your content; however, here are three common types of pillar pages.
The Ultimate Guide
The pillar post guides are usually in-depth and designed to present an authoritative exploration of the topic. They link to various relevant elements and pages that further elaborate on the topic or aim to answer any additional questions the readers might have after reading the guide.
The supportive material on subtopics and related topics can be in the form of blog posts, videos, FAQs, product overviews, and/or service pages that are clustered around the main topic of the guide.
Slack's ultimate guide to digital meetings is an excellent example of guide-based pillar posts. From the table of contents, we can see that this guide has covered the topic from all necessary angles. Each section has internal links and links to external resources and tools so that the readers can know more about the point covered or implement it right away.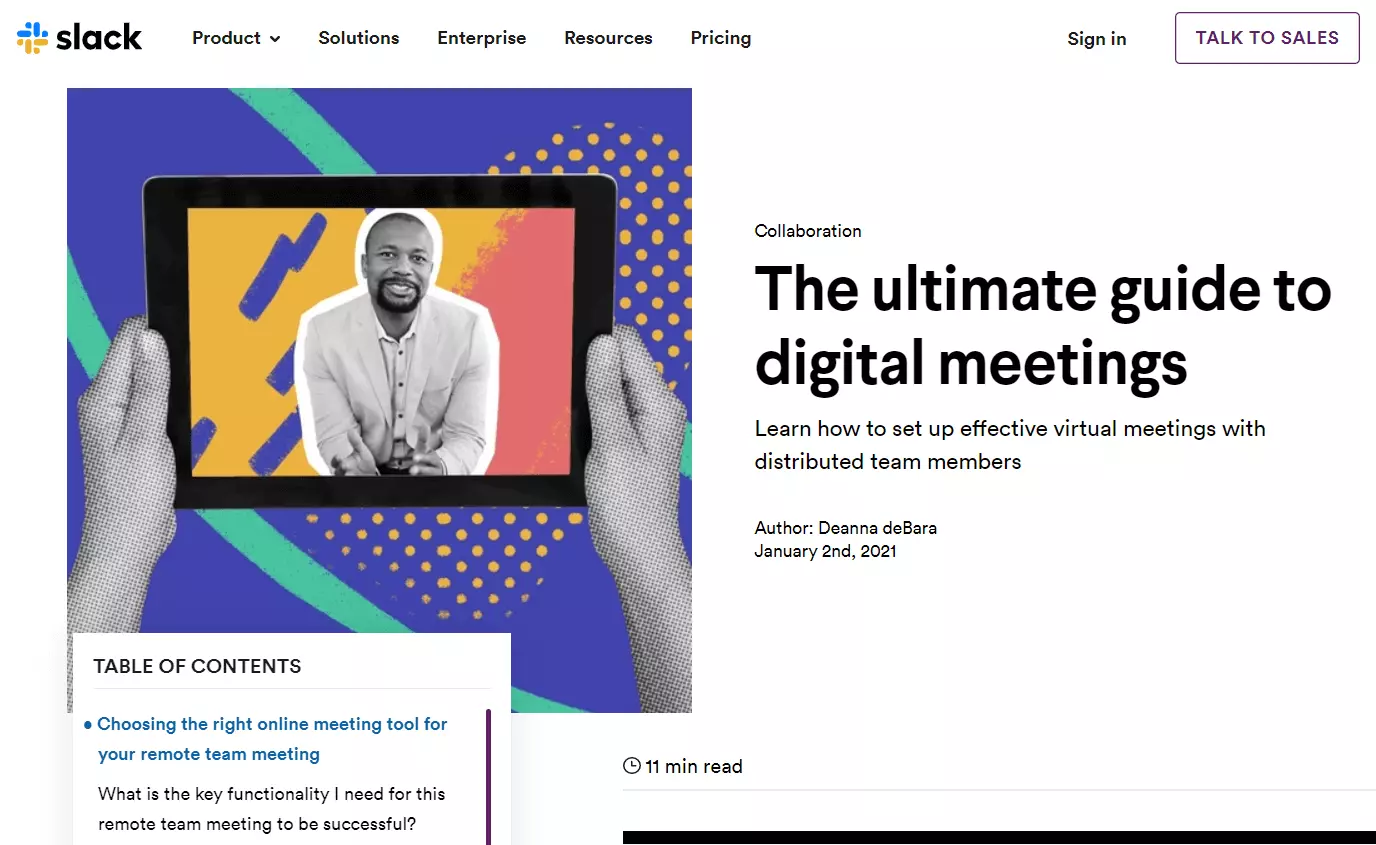 The What Is
What-Is pillar pages are most suitable when covering a complex topic that can be broken down into themes and subtopics. You can create a series of chapters or segments to cover each subtopic in detail.
The 'What Is a Blog' pillar page by Hubspot provides a comprehensive overview of what a blog is, its differences from other webpages, how it's built, etc. Each section has internal links to various cluster articles where the reader can get more information about the related subtopics in more detail.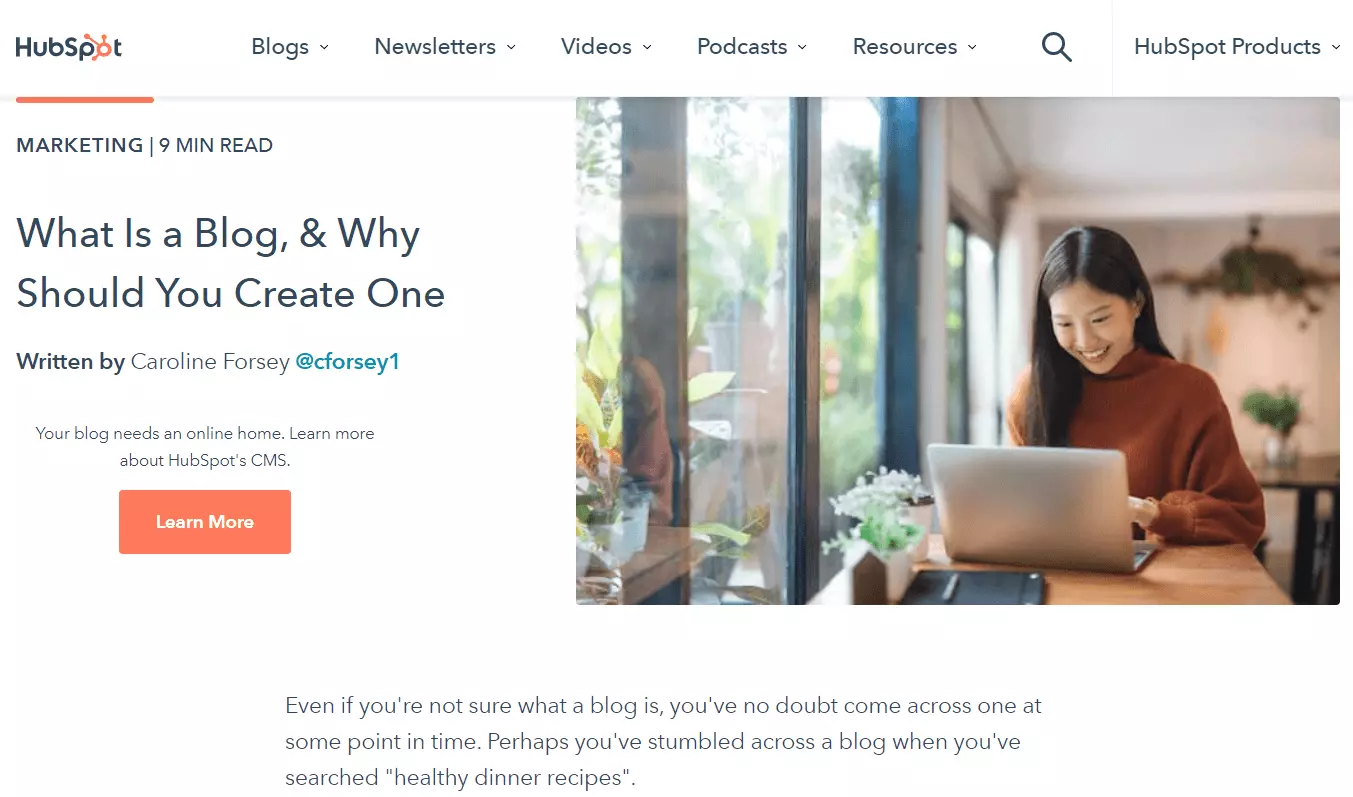 The How-To Page
These pages can be instrumental in establishing your authority in your niche and showcase your command over the subject. How-To pillar pages provide actionable advice to the readers, which they can implement in real life with ease.
Here's a fantastic example of a How-To pillar page from the National Guitar Academy. This pillar post links to various lessons, resources, and products required to complete the lessons all in one place. You can also notice free downloadable resources for the learners as well, making it a truly helpful resource for their target audience.
As you can notice in the example below, How-To pillar posts can cater to both informational and transactional search intents, and they could easily add links to some helpful gated content as well.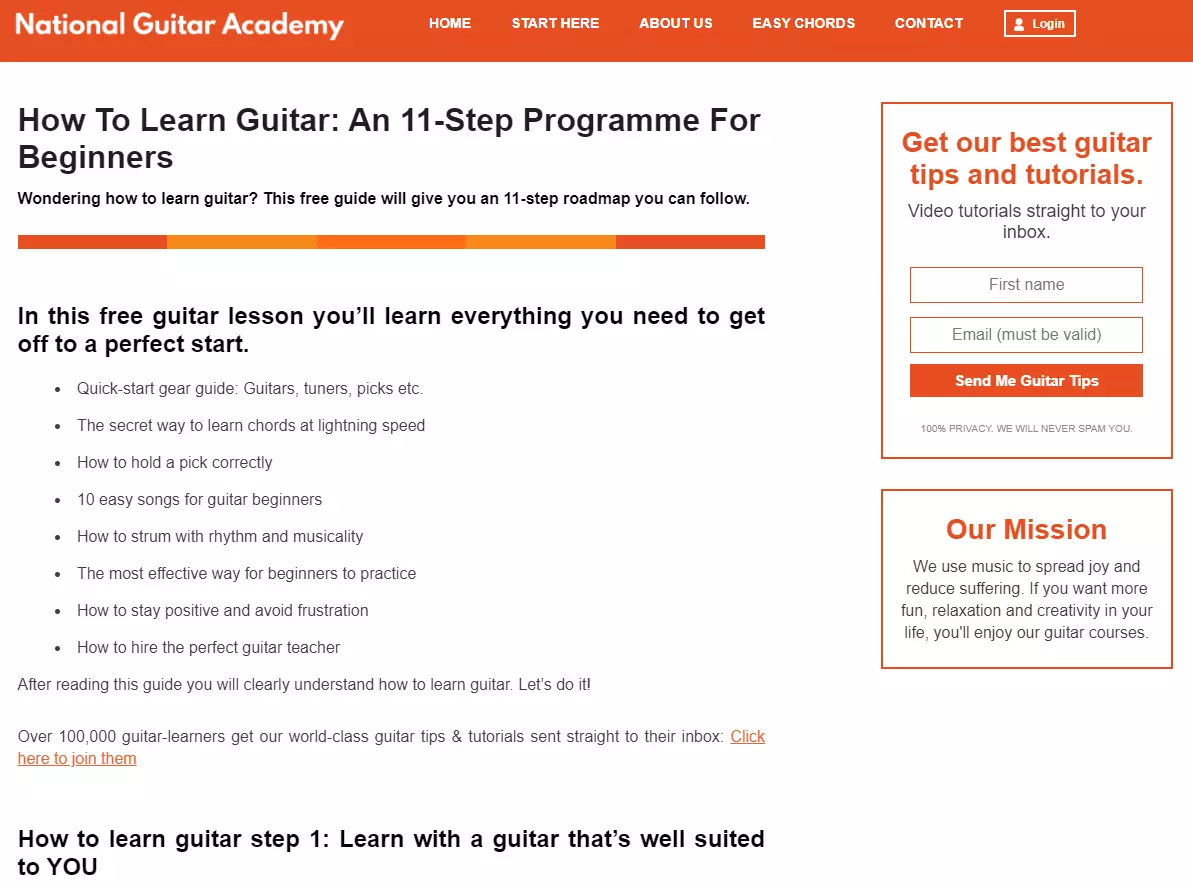 How Do You Develop Pillar-Cluster Content Strategy For A Website?
A successful pillar-cluster content strategy requires careful planning. You need to be clear about your goals and how they align with the aspirations of your target audience. Once you're clear about the fine details of the message you wish to convey to your audience, you can use the following steps to develop a solid pillar content strategy for your website.
Step 1: Identify Your Core Topics
Identify the main topics that will serve as the backbone of your entire content strategy. These topics form the cornerstone content for your blog. Make sure that these core topics are not generic but not too specific either. Always think about whether there's another broad category in which you could put the pillar topic you come up with.
A great way to do this is to take a look at what your competitors are identifying as their core topics, then add to them or create better content surrounding them. If that information isn't available, you can think about your core offerings. What are five or six things you want to be known for? What are a few functions of your product or a few of your service offerings? The most general terms here are likely good choices for a pillar post.
Around five to six core topics or pillar topics are typically enough, at least to begin with. Take your time to identify the core topics; otherwise, your blog content may feel overwhelming and unfocused. To see the best ROI, you'll want to ensure things are well organized and easy to follow.
Step 2: Audit The Existing Content On Your Website
Once you've identified your core topics, give your existing content a long hard look to see if there's anything that can be updated or optimized to fit your strategy. The aim of the audit is
to eliminate any duplicate content,
analyze if and how existing content aligns with the core topics,
identify any articles that may serve as pillar posts,
or identify multiple posts that could be combined to become a part of the pillar content.
At the same time, it can help you to tweak your content pillars if needed.
Step 3: Take A Look At The Competition
A competitor analysis can help you understand their blogging strategies. You can identify gaps and overlaps and factor them into your plan. You should also note instances where you can build stronger content pieces than your competitors. Once you've created better content, you can use it to steal your competitors' backlinks to those pieces.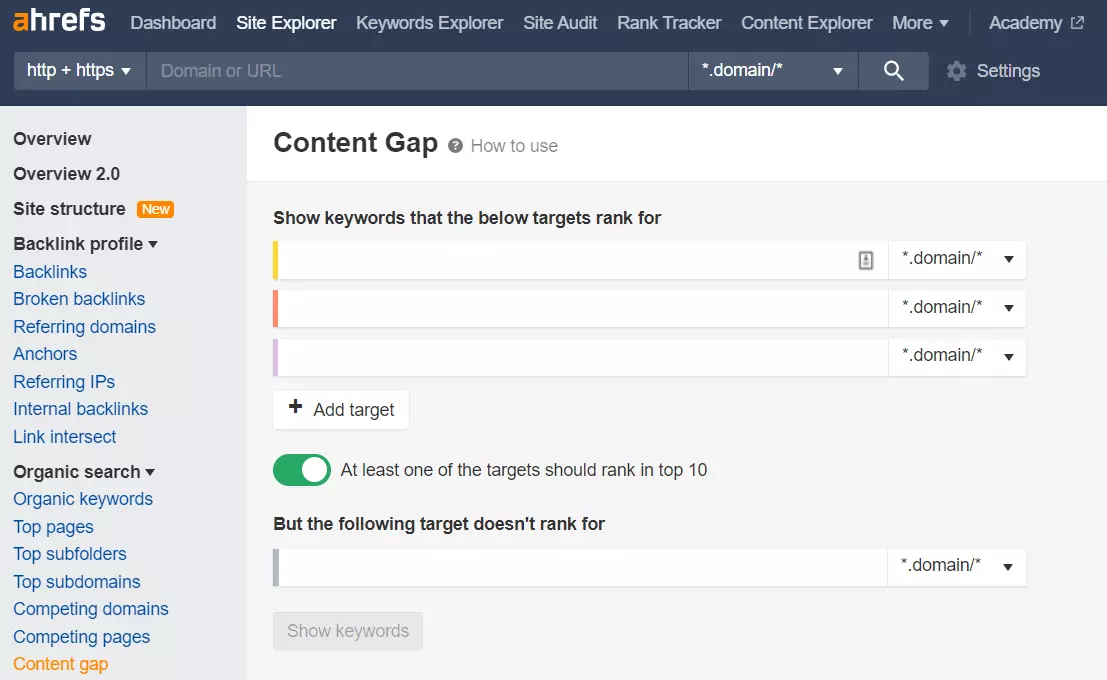 Step 4: Map Out Pillar Pages And Topic Clusters
Now that you have enough information about your core topics, target audience (their needs, likes, and dislikes and the search terms they use), and competitive landscape, you can start mapping out the cluster topics and their pillars. Do some keyword research to identify which topics have search demand and which should be prioritized first. Finally, create a spreadsheet of all the keywords, cluster topics, and pillar pages you'd like to cover.
Step 5: Find Your Angle
An angle ensures that the content you post stands out from the competition and grabs and retains the audiences' attention. It helps separate it from all of the other ranking content out there and allows your unique voice to shine through. You don't always need an angle, but if you can come up with one, it will make your blog post more compelling.
Here are five common angles that you can use in a pillar post (or any blog post, really!):
1. Benefit: The focus of such posts is on the benefits produced for the audience.

2. Innovation: Use this angle to reveal something new and unknown to the world, like new development or new technology.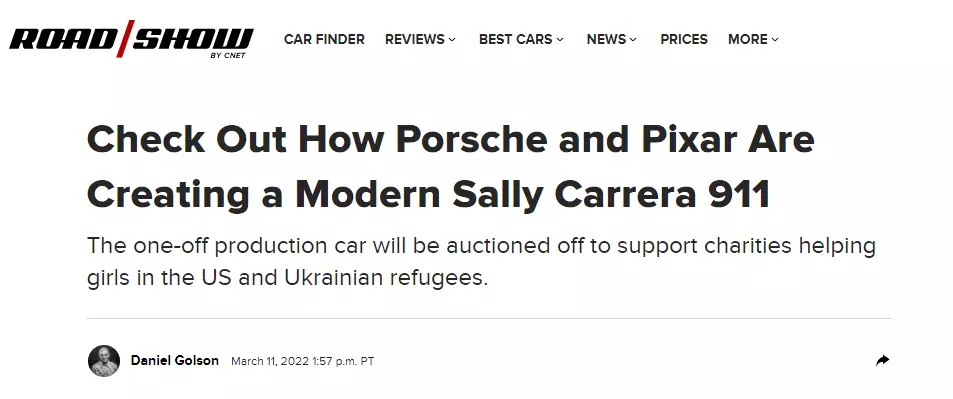 3. Fear: Address audience fears and pain points and establish the narrative that they can avoid the said problem with the solution provided by your content.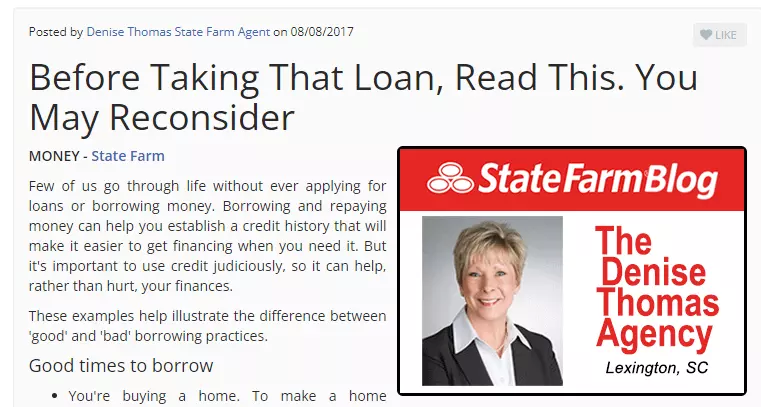 4. Piggyback: This angle is used when you use something already famous to add credibility and trust to your content.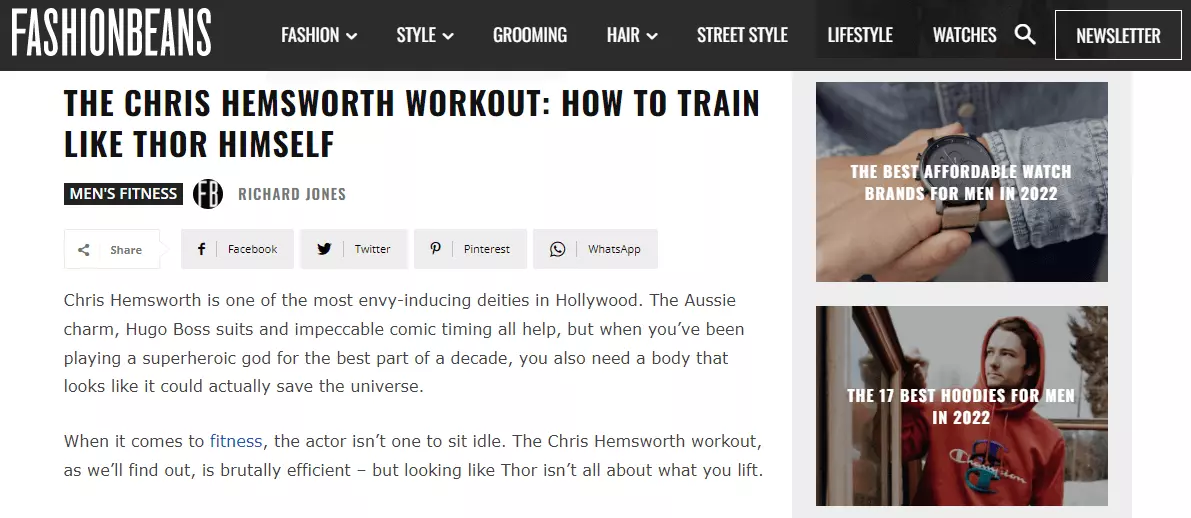 5. Curiosity: This angle does not provide direct information, keeps the readers hooked until the end, and piques their interest.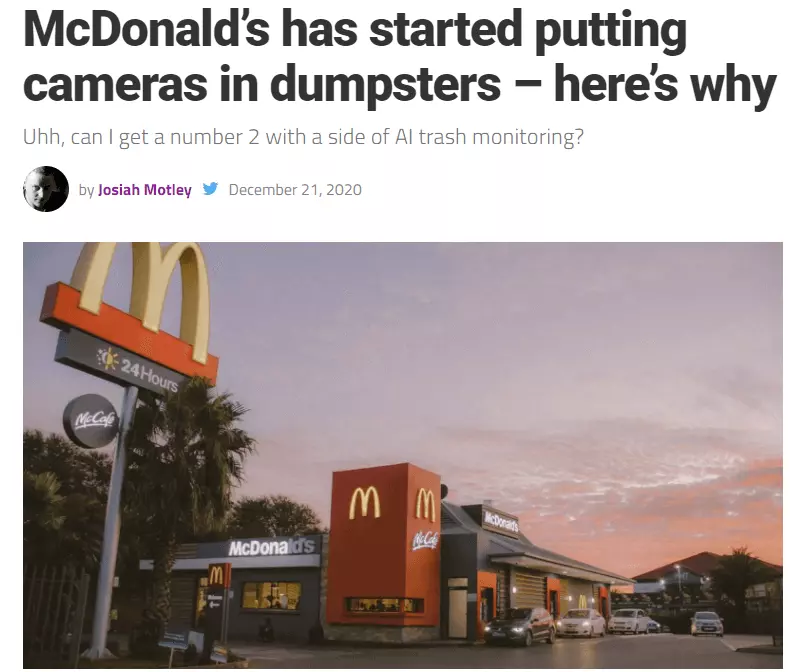 Step 6: Create Winning Content
Now that you've figured out what you're going to write about, it's time to create the most helpful content on the web. Create content that is 10 times better than what everyone else is creating. Document your content strategy and create a thorough content plan to implement everything without feeling overwhelmed.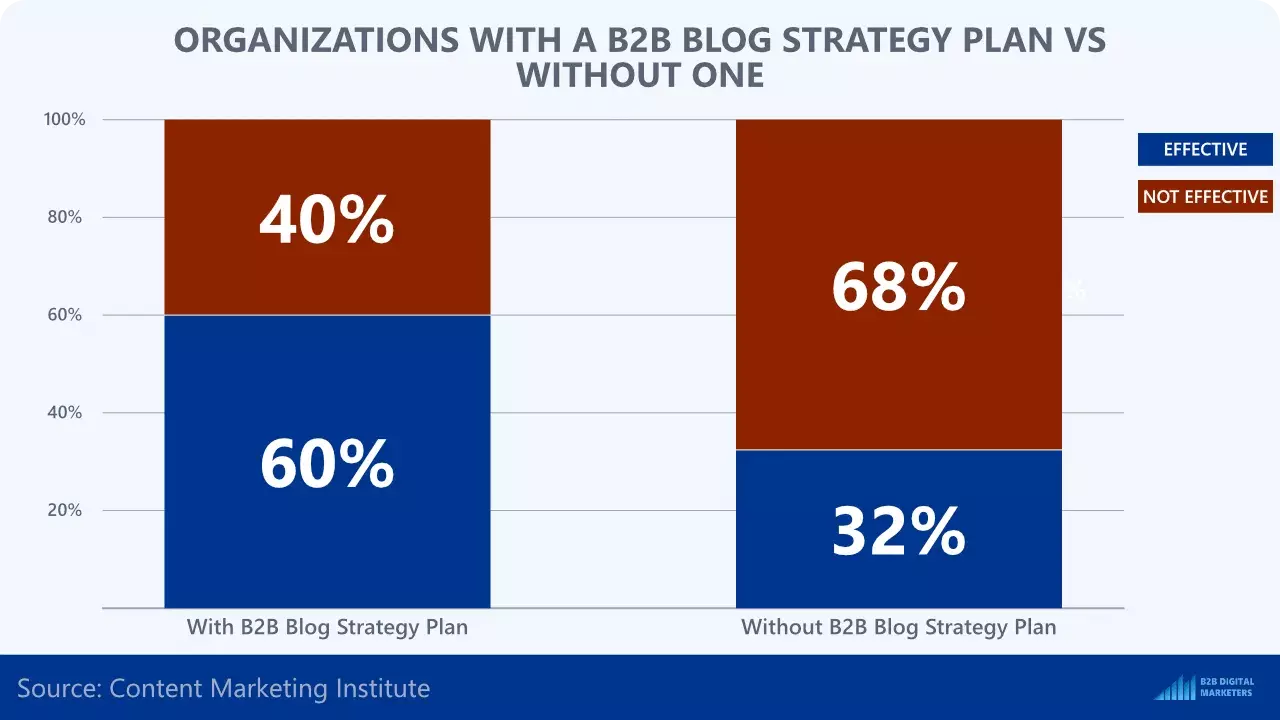 Match your topic to high-priority keywords.
Create a content calendar and stick to it.
Use diverse types of content.
Stick to your unique brand voice for your content.
Make content engaging with better visuals.
Support claims with data references.
Provide more examples and case study references.
Always ask your audience for feedback.
Step 7: Interlink Content Strategically
Hyperlinks are the building blocks of any pillar-content strategy. They connect pillar pages to their relevant content cluster and vice versa. If you want your content pillars to be successful, you have to optimize both internal and external links. Here are some of the best strategies when it comes to interlinking:
Use relevant anchor text.
Link to relevant content only.
Add appropriate link attributes.
Insert links as naturally as possible.
Do not overlink.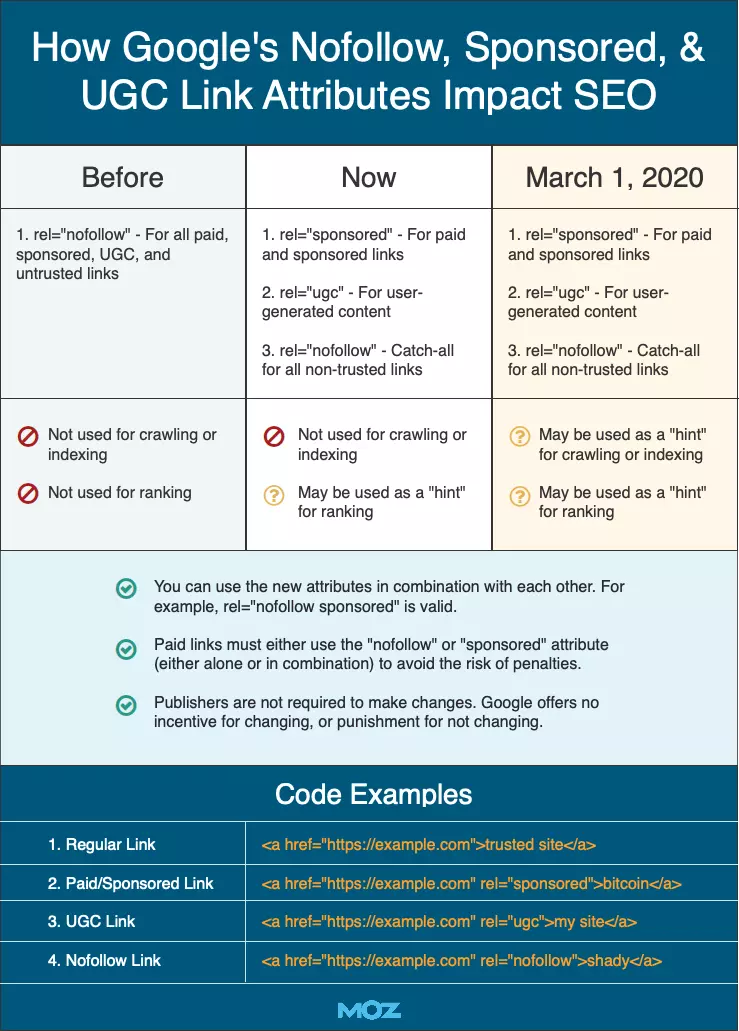 Which Is Better: Evergreen Or Timely Pillar Content?
Whether to create an evergreen piece or a timely pillar page more or less depends on your niche and the topic.
Most commonly, pillar content is built around evergreen topics. Such content can perform exceptionally well, and its ROI can increase manifold as time goes by. As long as you create high-quality content, your search engine rankings and followers will keep on growing.
For example, if you're writing on a topic that isn't going to change substantially over the years, it makes sense to create evergreen pillar content for it. For example, the 10X content pillar page from National Guitar Academy we previously quoted is an excellent example of this type of content.
On the other hand, timely content will serve you better if you implement a pillar-cluster strategy in the technology niche. For example, the support pages at Namecheap knowledgebase are both evergreen and timely. People are constantly looking for support and troubleshooting material, and at the same time, they are interested in knowing about the latest updates.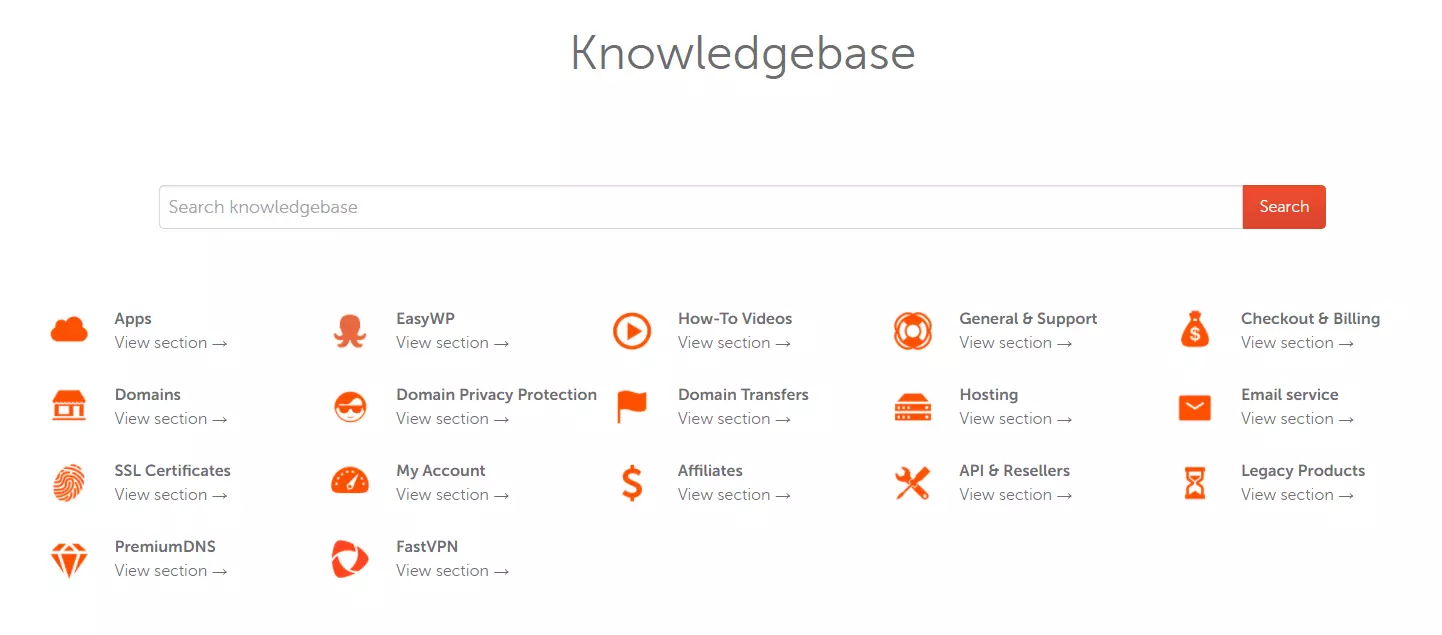 Pillar content allows content marketers to strategize their content and offer their readers what they genuinely want to read. You need stellar pillar content and supporting content clusters to create content that can woo the audience and help you achieve your goals.
However, we know this can be a lot of planning. If you'd like us to create your content pillar strategy and pillar content, feel free to contact us and accelerate your content creation process!
Author
Owner + Content Marketing Consultant
Wild Idea
Karli is content marketing consultant behind Wild Idea, a content marketing and SEO collective focused on driving big results. With over 12 years in the marketing industry, she's worked with brands large and small across many industries to grow organic traffic and reach new audiences. She writes on everything from marketing, social, and SEO to travel and real estate. On the weekends, she loves to explore new places, enjoy the outdoors and have a glass or two of vino!
SEO Pillar Posts: Using Content Pillars To Outrank Your Competitors