When it comes to the internet, content is the currency! And, like currency, there are many content types, each serving a particular purpose in your overall content strategy. No two content pieces are created equally, and choosing one over the other solely depends on your content goals.
We chose to cover content that we often use here at Wild Idea, and have divided it into three broad categories. We will discuss these three types of content in detail so you can pick and choose the ones that are most suitable for you.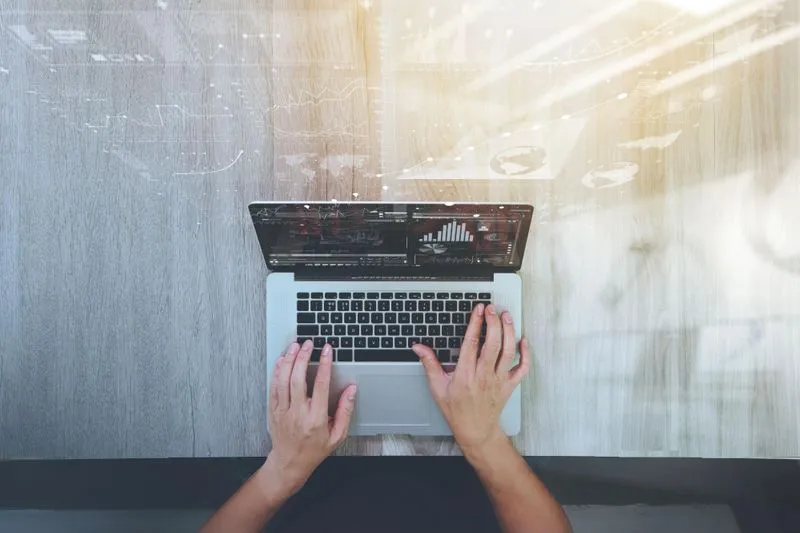 1. Link Bait Content
Links are a primary KPI measured by most marketers since they can directly influence SERP ranking. The basic concept is to create link-worthy content on your website, which you can use for passive and active link building. As the name suggests, the primary goal of this content is to attract backlinks from other sites.
If done correctly, link-bait content can also increase organic traffic, augment referral traffic from the links, and amplify brand exposure and affinity.
Asset-Based Link Building Content
Assets are easily downloadable or shareable content pieces created to attract links. Asset-based link building mostly requires reaching out to the interested parties, i.e., you need to promote your content to get links. You can reach out to them through email and ask them to link to your content.
You may be wondering why people would link to your assets just like that. The success of asset-based content lies in its awesomeness. It must be truly helpful and hold a ton of value for the target audience. Following are some common assets used in link-bait content.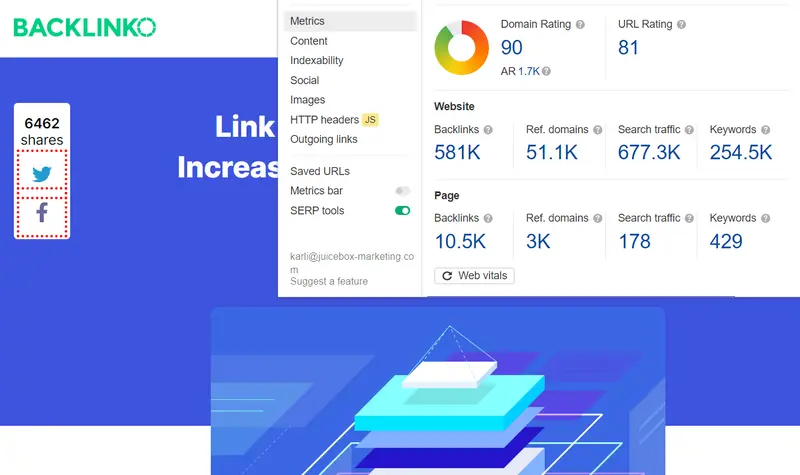 Also Read: The 4 Key Components Of A Successful Content Strategy
Content For Passive Link Building
Manual link building can quickly become tedious, especially when you seek to scale your efforts. Passive link building is an excellent strategy for winning quality links without reaching out to others or begging for links.
Instead of asking for links, you will create content that is unignorable by both Google and publishers alike. The key to passive link building is to create blogs around topics or keywords that the journalists and bloggers are likely to search and quote.
Following types of content have the most probability of getting passive links.
SERP Winners:

Create content around keywords that have the potential to top the SERP. Result#1 on Google gets about

3.8 times more backlinks

than the rest of the results. So, if your content can win the coveted first place, you will have no shortage of passive backlinks.
New Research:

Research-based content is often quoted by leading publications in any industry. Citing new research or studies gives their content an edge over the competition. It also satisfies readers' expectations of getting up-to-date information from their favorite publishers.

Data Collections:

Even if you don't have access to new data, you can collect the latest statistics for a topic like

63 SEO Statistics

. This type of content can get you many links from people writing about SEO. It can also be an excellent candidate for

snippet bait

, getting more visibility for your website.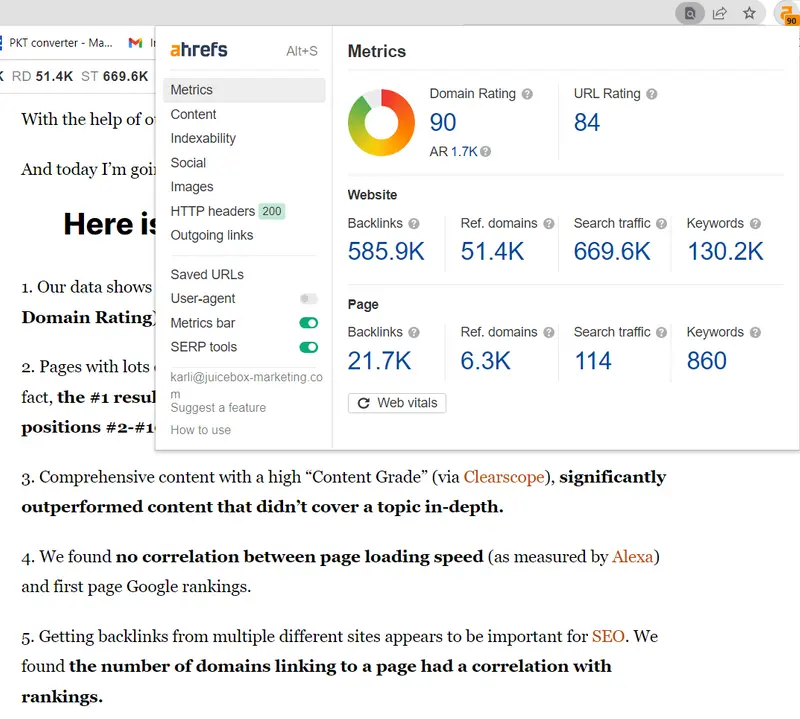 2. Brand Building SEO Content
The brand-building content can be an excellent way to attract ideal customers that are already interested in your products or services. It can build essential relationships with the customers and help with brand recognition.
When you're creating brand-building SEO content, you should ensure that your content fulfills Google's quality standards. Target keywords that are relevant to your brand. Whether you write blogs or create videos or podcasts, keep your keywords and customer pain points in mind.
You build content around branded keywords or topics focused on creating awareness about the brand's unique selling propositions (USPs). You can also contribute to other websites to build authority and improve brand image.
When you write brand-building SEO content, your focus should be on building the brand as an authority in its industry. Here are a few examples:
Instead of harping about your products and services, write content to show your audience the bigger picture and how your offerings can solve their pain points.

Write case studies or product use cases.

Publish press releases about your brand's achievements and activities.
The primary purpose of brand-building SEO content is not just to attract traffic or earn backlinks but to leave a favorable impression on your readers' minds about your brand.
For instance, notice how this article talks about the product and guides the traffic to their Contact page in a completely natural and subtle way. The article, on the whole, is helpful and actionable and can also make readers realize the need for a professional installer to avoid the hassle.
On the contrary, look at this news piece by Samsung. Instead of promoting their brand directly, they are marketing their sustainability efforts to catch on with the trend and connect with their ideal customers who are on-trend, tech-savvy, and hold progressive ideology.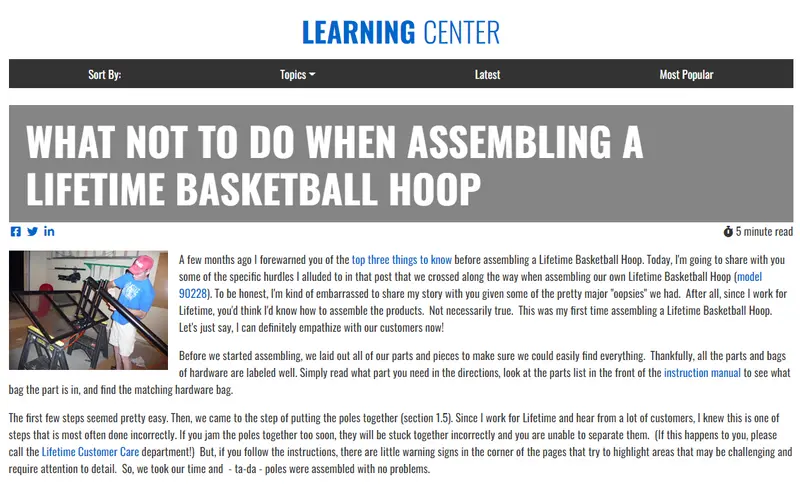 Also Read: What Is A Content Strategy Framework?
3. Unique Content
Unique content creates visibility because it can help a brand become distinguishable even in a highly saturated market. When someone Google's a query, it tries to show a variety of content to the searchers to give them the best (and most diverse) set of answers to that question. Previously, the SERP used to be dominated by articles that would more or less be carbon copies of each other.
When you search for something now, most of the time, there is a lot more diversity. This is because when an article is similar to another article already ranking in the SERP, Google recognizes that this content isn't fresh or original and likely doesn't add much value. If your content is a regurgitation of what's already on the SERP, your article will have a hard time winning in the SERPs.
To solve this, you should make sure that your content takes a unique angle, adds something NEW and of value, or has significantly more depth than what's out there. Following are a few ways to make your content stand out from the rest of the SERP.
Take a contrarian/opposing stance.

Use a different angle to discuss the topic.

Use the latest data or conduct a survey yourself.

Interview experts to get insider opinions and quote them.

Use a case study or product use case to back up your claims/knowledge.

Improve imagery and user experience.
For example, this article by 60 Seconds Marketer touts that link-building is still effective even though algorithm updates have made people believe that link-building was dead. The research in this article confirms that link-building is unlikely to go out of favor anytime soon.
Similarly, this article on SEO content strategy takes a unique stance by urging marketers to prioritize conversion-based content instead of informational content, which most newcomers think they should converge on.
Every business has its set of goals when it comes to content. No content is created equally; hence creativity is what sets them apart. These three types of content can help businesses align their content with their marketing strategy and goals.
At Wild Idea, we typically suggest using more than one type of content, depending on the goals set by the client. Feel free to contact us if you'd like our help in choosing the types of content to implement your content strategy.
Author
Owner + Content Marketing Consultant
Wild Idea
Karli is content marketing consultant behind Wild Idea, a content marketing and SEO collective focused on driving big results. With over 12 years in the marketing industry, she's worked with brands large and small across many industries to grow organic traffic and reach new audiences. She writes on everything from marketing, social, and SEO to travel and real estate. On the weekends, she loves to explore new places, enjoy the outdoors and have a glass or two of vino!
3 Types Of Content To Build Out a Winning Content Strategy