Lead generation is an essential element in the long-term success of almost any business. That being said, real estate lead generation is extra important since new clients are such a large part of most agent's business.
A real estate lead can come from anywhere; referrals, adverts, networking, or social media. However, with a little smart work, you can run successful real estate lead generation campaigns that provide a steady flow of new clients and helps build your brand.
If you're having trouble thinking of ideas, you're in luck! Here are 50 real estate lead generation ideas that can help prospects find you quickly.
1. Use Facebook Messenger Advertisements
Facebook Messenger ads are a quick way to get the conversation started with a potential client. They give people a hassle-free option to start a live conversation by clicking on the ad. They are an effective touchpoint for the lead to connect with you without filling out forms or giving up their contact information.
Each additional step means that the prospect can lose interest or drop out. Thus, Facebook Messenger ads reduce the steps in the lead generation process. The increased response rate reduces cost per lead as well.
2. Get Your Website Ranking on Google
Improving your ranking on Google requires patience, but it's the most sustainable real estate lead generation source. Google sends 300% more traffic to your website than social media, but it takes time for organic leads to flow in.
Focus on search engine optimization (SEO) and build links from relevant sites to your real estate website. For example, a link from realtor.com or inman.com would be extremely valuable as a signal to Google (although smaller, related websites are great to have too).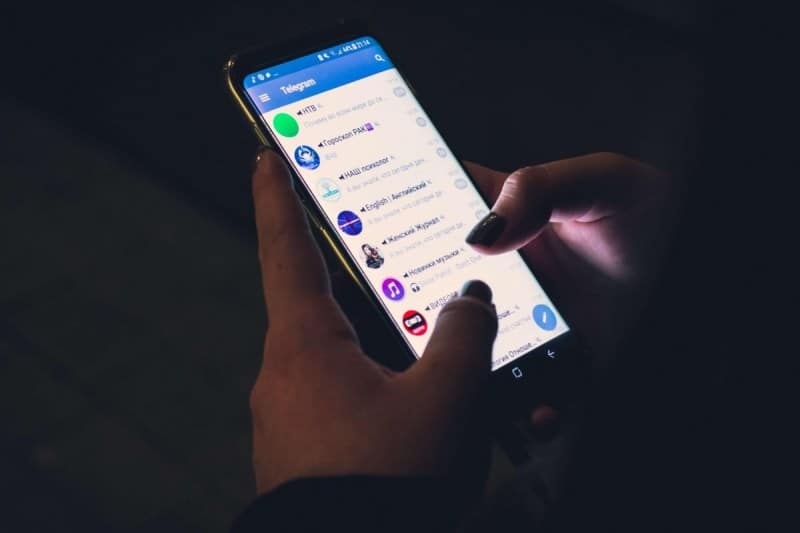 3. Use Automated Text Marketing
Your open rate can increase by 97% by automating text messaging. Compare this to an email campaign's open rate which is only 20%.
SMS automation can save you time by scheduling the text and sending time or you can do event-based drip messages to qualified leads. It allows you to stay top of mind with your customers by keeping the communication consistent.
Just be careful not to annoy prospects, send something of value like new homes they might be interested in!
4. Start a Real Estate Partnership
A real estate business partnership can increase your leads by exposing your business to a new audience sphere. In addition, it widens your service area, removes competition, increases working capital, and offers tax benefits. A business partner not only increases your knowledge pool but can provide moral support as well.
5. Throw a Party
Throwing an epic party can be a great way to create some buzz around the neighborhood. It's also an excellent way to connect with like-minded people, potential buyers, sellers, and future referees.
For instance, a thoughtful open house party can position your property and brand as fun,  inviting and "in the know". Parties can create an incredible word-of-mouth campaign for your real estate business!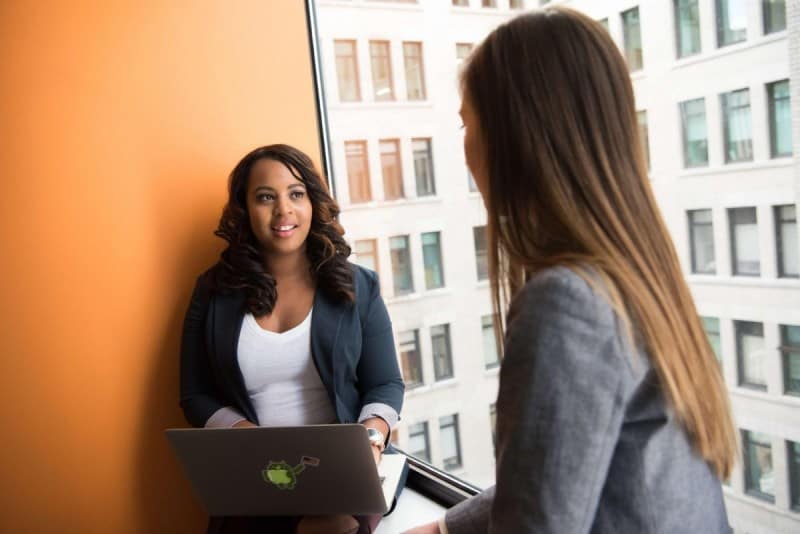 6. Join and Lead Expertise in Facebook Groups
If creating and managing social media or Facebook groups isn't your jam, no problem!
You don't need to own a page to offer value and collect real estate leads. You can become an active member of other related pages and groups. Answer the questions people have, create polls, and engage people without trying to sell.
Remember to be patient; Rome was not built in a day! People will notice you, and they will surely remember you when they are ready to convert.
7. Advertise in Local Papers
According to research, 82% of home buyers still trust print ads when buying a house. Advertising in local newspapers can bring you a lot of attention and qualified leads. Despite online advertising, local newspapers are more efficient in marketing your property.
Unlike online sites, buyers cannot put a filter on what they see in newspapers. Your advertisement in the local paper can catch sight of a buyer who wasn't otherwise looking for a property with specifications matching yours.
8. Use Door Hangers
Yes, door hangers may feel like an outdated tactic… but they're still an effective way to put your message in the hands of your potential customers.
However, you need to be smart about them now! In a clear and concise way, state your offer and how it will benefit your clients. To get ahead of the curve, target a defined audience, offer a lucrative incentive they can't resist, give a single call-to-action, and include options through which they can contact you, such as phone number, email, and website.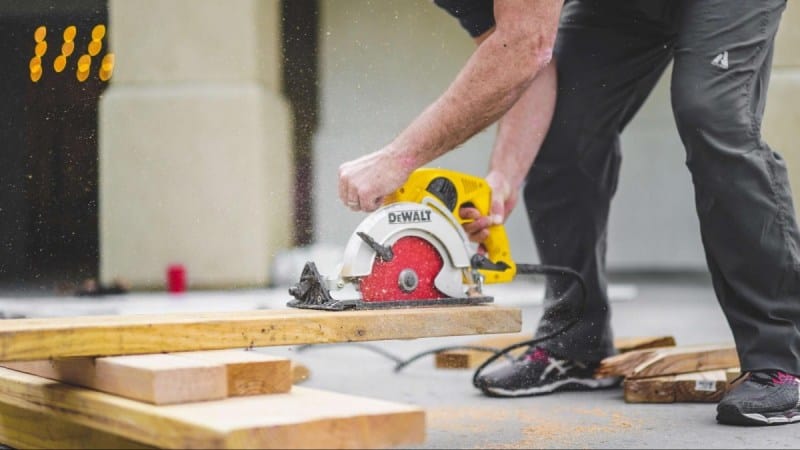 9. Partner with a Local Handyman
Home sellers will often employ local handymen for repairs and upgrades to improve the resale value of their house. If you partner up with a local handyman, you can become the first person to know about an upcoming house or building on the market.
Your partner handyman can also recommend your services to his clients and you can use his services whenever you need to give a property a facelift.
10. Attend REIA Meetings
Real Estate Investment Association (REIA) meetings hold a huge potential for lead generation. People come to these networking events with a common goal of growing business together. It's an excellent opportunity for discussing case studies and exchanging information about properties and listings. If you keep the contact alive, these business relations can send leads your way for a long time.
11. Share Testimonials
Testimonials are social proof of your abilities and success as an agent. These are customer endorsements that can be an invaluable tool for your real estate business. Customers tend to trust testimonials since they are uninfluenced opinions of real clients who were happy with your services. These trust tokens can become a significant source of leads for real estate professionals.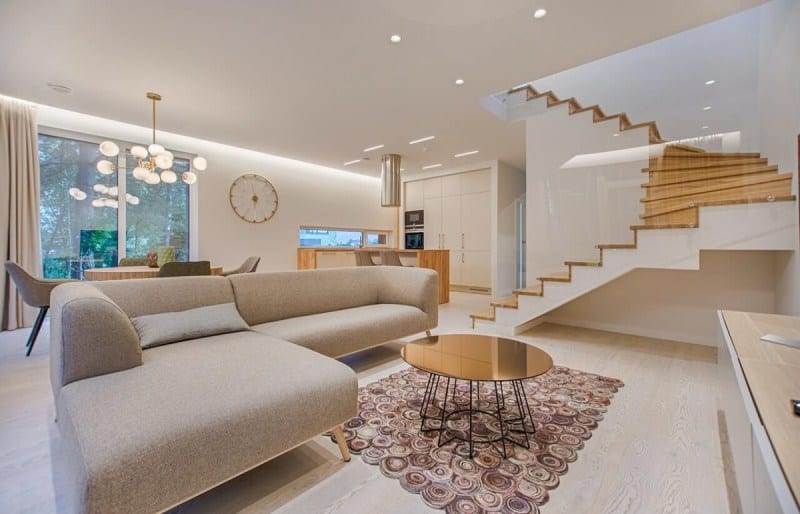 12. Host a Facebook Watch Party at a Property
Going live from a property can create a lot of buzz, and you can multiply it by hosting a Facebook Watch party. You can schedule the event and go live at the appointed time. Send out watch party invitations, interact through comments in real-time, and ignite conversations around the property and your brand. You can create a watch party for pre-recorded videos as well.
13. Follow Up on Old Leads
Old leads are not dead ends. They were interested in your services at one point, why not rekindle the connection. Shoot them an email and see where it leads. Don't stand on ceremony, but don't hard pitch them right off the bat.
Send out a feeler first… ask them what changed on their end, really listen to their needs, frustrations, and if they seem open to conversation, tell them what has changed on your end and how you can help.
14. Create Your Brand Website
Most people like to do much of the legwork themselves nowadays. They visit the address on Google Maps, check out the area through Street View, search nearby shops and businesses, look at the property photos and take virtual tours.
Keeping this in mind, create your brand website and make sure all your property pages have Google Maps and Google Earth integrations. Add great photos and virtual tours of the property. You can also list essential businesses nearby and mention the walking distance to each.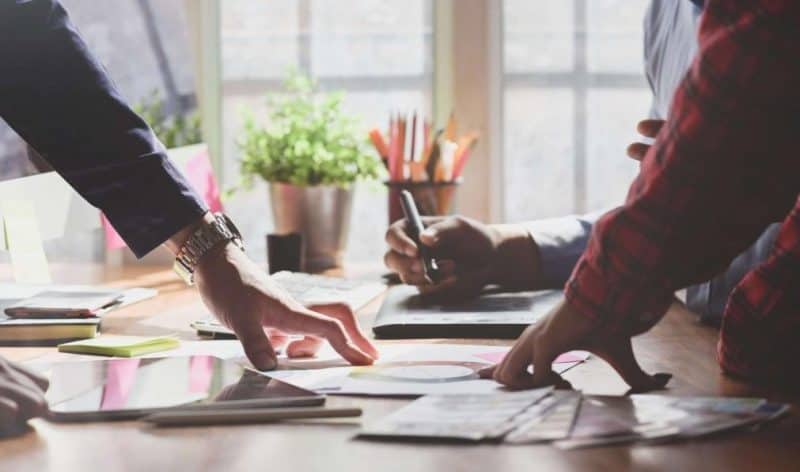 15. Use Leaflet Drops or Inserts
Like door hangers, leaflet distribution is another effective way for real estate lead generation. You can leave them in front of the house you're selling so that people can easily get more info.
On top of that, leaflets sit in your target audience's car, home, or office, always reminding them that you're available as an agent. They are a constant visual reminder of your presence for them. Low bulk printing cost increases ROIs and reduces the cost per lead dramatically.
16. Revisit Expired Listings
You know, you can start converting more leads from expired listings than you would imagine.
These sellers are usually frustrated, angry, or dejected because their house couldn't sell. If you can dig out the root of what went wrong last time and lead them through an improved plan, you can win their trust and offer a realistic solution to their problem.
With a little tact and patience, you can renew their hope and turn their sour situation around. In turn, you earn yourself a repeat customer and a word-of-mouth referee for life.
17. Celebrate Happy Customers Online
Feature your real estate wins on social media! Did you help a family move into their dream house? Did an elderly couple find a perfect retirement home? You can make them feel extra special by celebrating their wins on social media.
These real human stories evoke a unique emotional connection with your customers and serve as a great tool for real estate lead generation. At the same time, they also break the monotony of your online feed full of home interior and exterior photos.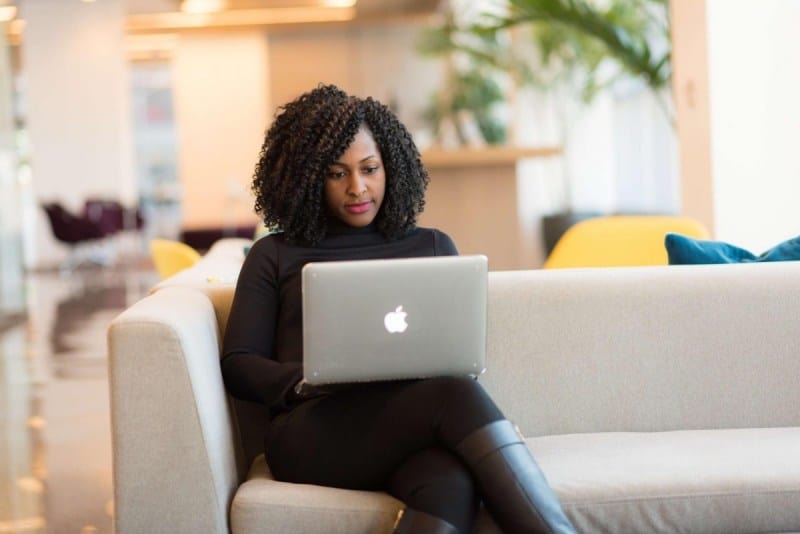 18. Create Ultimate Guides on Your Website
First-time buyers, sellers, and folks who are relocating often have a lot of questions and confusion. You can create comprehensive guides and use them as lead magnets for building your email list. It's a one-time effort that pays off as long as you create a genuinely helpful resource, use the right keywords, and update it periodically to answer any new questions you get.
Think about an ebook, "The First Time Home Seller's Guide," or a printable checklist, "The Moving with Pets Checklist" as part of your content marketing efforts.
19. Create Branded Gear
Proudly wear your brand logo or name and continue your quest for leads outside your office. You can get your brand name and/or logo printed on your shirt, cap, water bottle, mobile cover, and many other things from any Print-on-Demand site. People will take notice of your services–who knows where you find your next client!
You can also give these branded materials as closing gifts. Consider a branded cutting board for new homeowners so that they can always remember (and refer) you. Or a really nice pizza cutter! Anything they'll use early and often.
20. Sponsor a Housewarming Party for Clients
You were a part of their journey since the beginning… become a part of their celebration as well.
If a happy buyer just closed in on their new house, why not go one step further, and throw them a lavish housewarming party. Ask them first, and if they agree, set a date, send out invitations and plan a party to remember. Invite the neighbors and the family, provide plenty of food and drinks, and don't forget to go live on social media (with owners' permission).
This will create such a buzz, it will leave behind a trail of real estate lead generation through word-of-mouth and referral.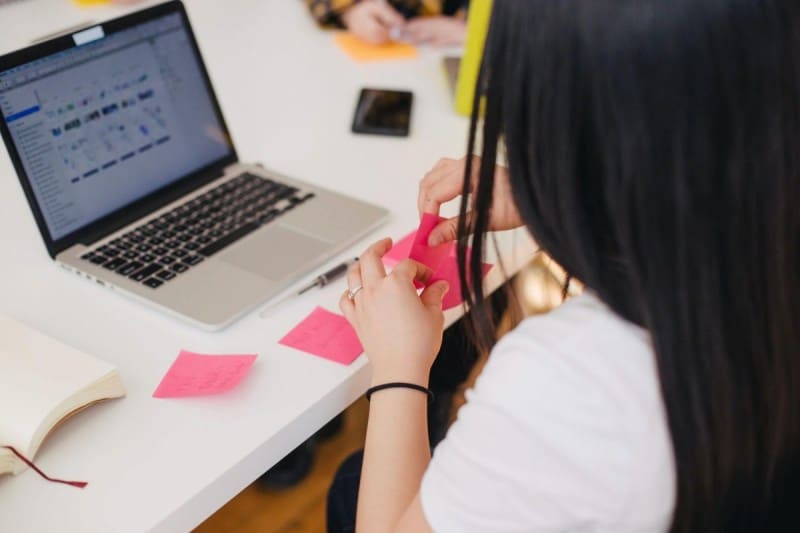 21. Write Handwritten Thank You Notes
In his book, The Last Lecture, Randy Pauch relates a story about the power of handwritten thank you notes. This cannot be truer for the real estate business. Whenever you get a referral from a client or a fellow agent, mail them a handwritten thank you note.
You may also send them an email or give them a call to acknowledge their gesture, but the rarity of a hand-written note makes it extra special. It makes sure your referee feels acknowledged and appreciated for the favor.
22. Network at Non-Real Estate Events
Real estate networking events have their own significance, but if you want to beat the competition, venture outside your regular pool of events.
Expand your networking circle beyond real estate. Sponsor a local charity or football team and attend community events and meetings. All the events and activities that bring the community together can give your business a visibility boost and become an excellent source of real estate lead generation.
23. Earn Local Press
Making headlines in the local press for the right reasons can generate a surge of leads and build a strong reputation for your business. If you attend social gatherings, support any charity, or sponsor fundraising events, journalists and reporters are always on the lookout for personal-interest stories.
Similarly, if you recently entered a partnership or collaborated with a local business to give your clients discounts, you can pitch the story to journalists. People are interested in these sorts of stories and are drawn to your brand when they need your services.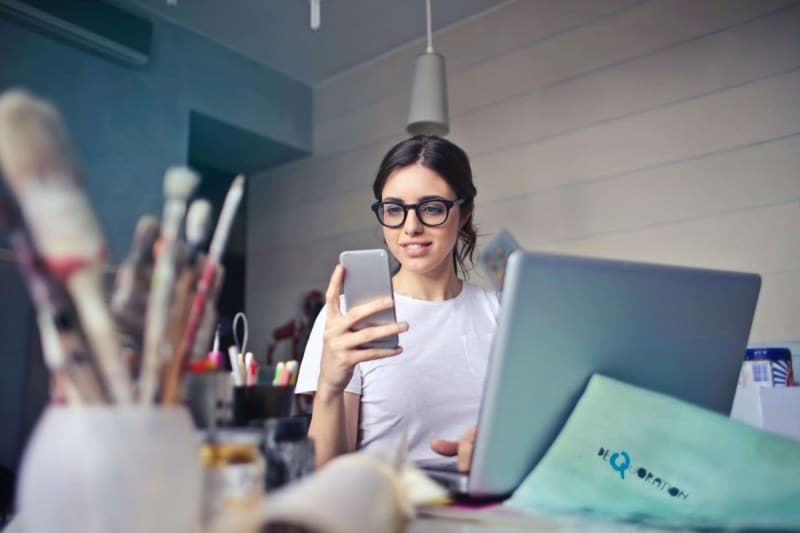 24. Create Your Own App
A personalized app can do wonders for your real estate lead generation. With your branded app in their smartphones, you'll stay on top of mind at all times. You can send them promotions, new listings, price reductions, and open house invitations.
Push notifications have a 50% higher open rate compared to emails. And, don't fret if you don't know how to code. You can use free app builders like Buildfire or Mobincube.
25. Send Out Holiday Greeting Cards
Networking isn't a one-time effort. Once you connect with someone, it's good to keep the connection alive by frequently reaching out. Your sphere of influence includes people who already know and trust you. Some of them may already have sent leads your way.
You can keep the connection alive by sending them greeting cards and small gifts for holidays. It's an inexpensive way of showing them that you value their presence and have not forgotten them. Naturally, you will stay fresh in their memory as well and increase your chances of getting more referrals in the future.
26. Lead the Conversation with Guest Blogs
Guest blogging is an excellent strategy for customer acquisition. Guest blogging isn't only about link building anymore; it can be a gold mine for real estate lead generation because it spreads your message far and wide.
Guest post on related industry blogs and write detailed guides to position yourself as a leader in your industry. Write engaging copy that speaks to your target audience and pulls them into the conversation. Your authoritative guest blogs will generate leads and attract clients for a very long time.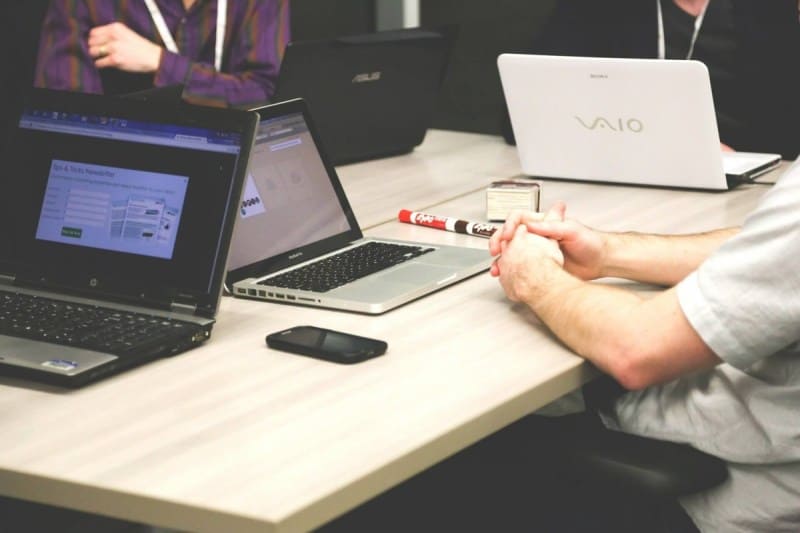 27. Setup a Physical Location
Setting up a physical location in your service area or geo farm can boost your visibility in the neighborhood. It makes your brand more approachable. Anyone can walk in any time to get a hold of you (or your assistant or team member). People living in the area will pass your signage day in and day out, and you naturally become the first agent when they need real estate services.
28. Sponsor a Local Pet Adoption Event
Do you love pets? Or, do you have properties in mind that are ideal for pet owners? What better way to connect with pet-loving leads and do some good at the same time!
Reach out to local animal shelters and rescue groups and offer to sponsor a pet adoption event. Give them money to arrange everything and then show up to mingle with the crowd. For many people, pets are like family and helping abandoned pets find a home is not only noble but well appreciated as well.
29. Join and Lead a Hyper-Local Website
The real estate industry has never been so competitive but you can double your Gross Commission Income (GCI) by becoming a hyper-local expert online. You can join a hyper-local website or create one yourself.
Build strong, mutually beneficial relationships with other local businesses, agents, and investors in your area. Rallying with influencers in your space will create an endless real estate lead generation opportunity for you.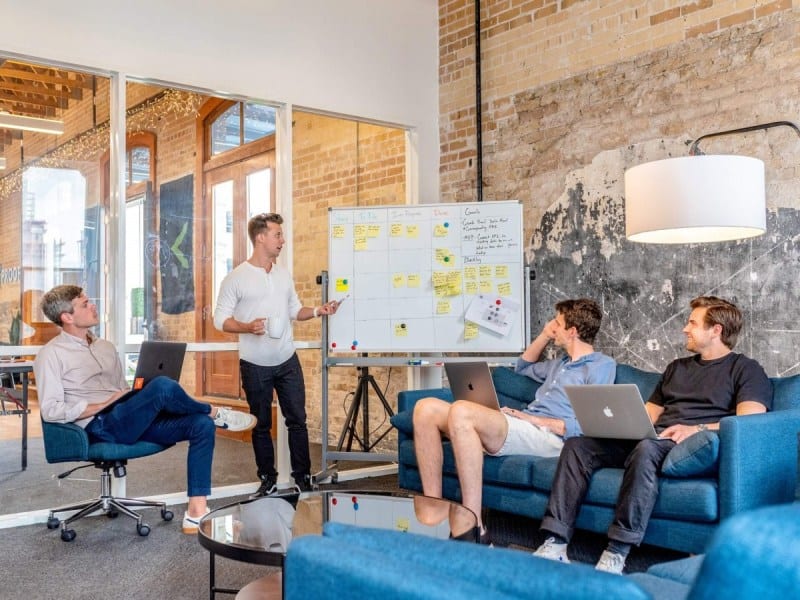 30. Use Predictive Leads
Predictive marketing is a smart way to increase your marketing efforts and increase ROIs. Predictive analytics uses hundreds of data points, including the multiple listing service (MLS), to determine which properties are more likely to sell during that year.
As a result, you don't need to focus on the entire community. Just reach out to the sellers before anyone else does and close the deal. You can take advantage of services like AppFolio to automate the whole process for your service area.
31. Pitch Your Expert Opinion on Local News Shows
Journalists are often looking for expert advice and quotes to add to their reports and articles. You can be that expert voice! Use sites like HARO and answer journalist queries.
Once you have enough social proof of your authority, you can pitch yourself and get featured on local news shows as a real estate expert. Now that your local area knows you're the expert, they'll want to consult you whenever they have a real estate question.
32. Market to Owners on BPO
A BPO is an indication that a property might be coming on the market for sale. Broker Price Opinion (BPO) is the estimated price of a property evaluated by a broker or an agent in comparison to similar properties on the market.
When a homeowner misses a mortgage payment, the lender orders a BPO if a foreclosure, short sale or loan modification comes up. BPO is done long before the buyer receives any notice of default or credit agency gets reported of the late payment.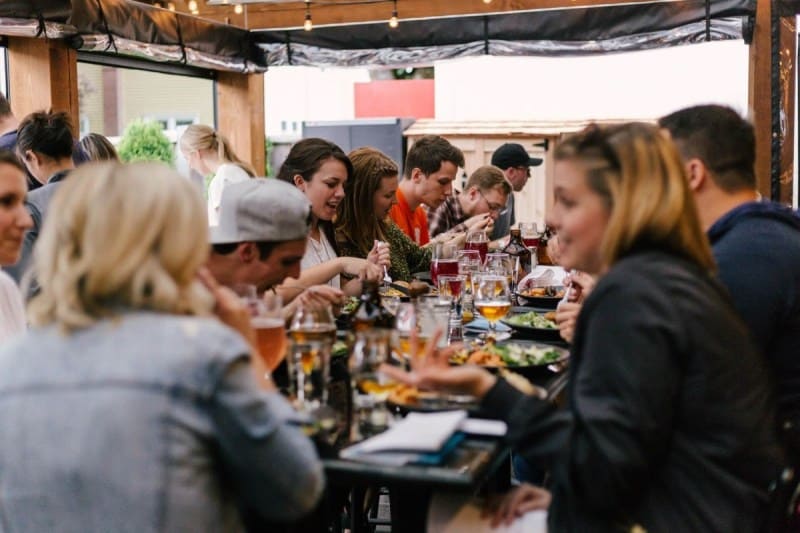 33. Meet Top Contacts Quarterly
Another way to keep your current contacts alive is to meet your top clients and referrers at least quarterly. These are the people who have the highest potential of bringing leads to your business. You can host exclusive parties or events for them and get a chance to learn about their lives face-to-face.
Your connections are a great source of lead generation and these meetings are a fantastic opportunity to build that deeper personal relationship with them.
34. Target Potential Buyers on Social Media
Who is your ideal customer? Are they active people who run, jog, or swim daily? Are they families with school-age kids? Families with pets? Or, older couples looking for a retirement home?
Once you identify your dream clients and their personality and interests, share related photos, videos, and blog posts on your social media outlets. Post about schools in your area or write about the accomplishments of the local swim team. Did the community center introduce a new senior yoga program? Why not announce it on your page to attract the right crowd.
You can also figure out if there are Facebook groups your ideal clients might hang out in. Be sure to actively participate in those to get your name out there!
35. Send Sales Letters to Absentee Owners
The most productive real estate lead generation efforts are the ones that aim for a highly targeted audience. For example, if your message is exclusively for sellers, you can get hold of confirmed homeowners' data through various services like ProspectsPLUS.
You can also get confirmed homeowners' lists through tax assessor data and target them through cold calling, flyers, door hangers, or email campaigns.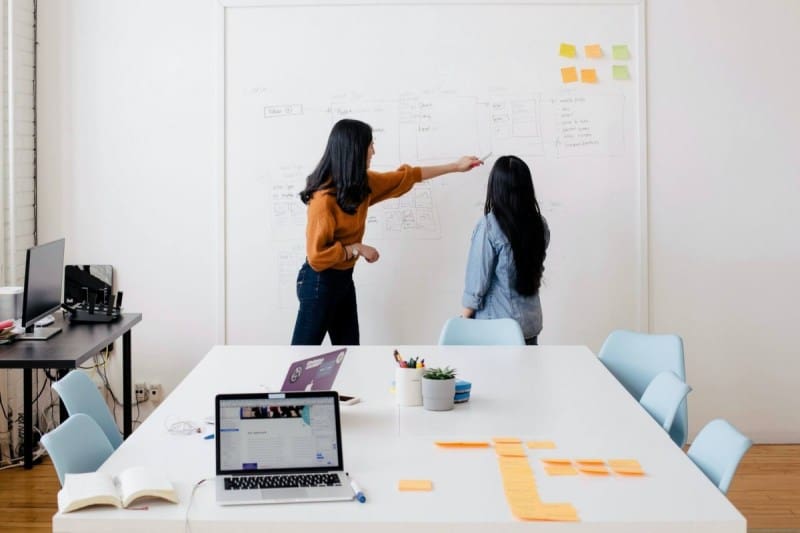 36. Give Your Audience Value
Most people are not looking for an agent at the beginning of their journey. Instead, they are looking for IDX listings, off-market homes, or properties with exceptional investment potential.
Discover what your potential clients are interested in and create your content and campaign around it.
37. Use Seasonal Leave Behinds
Join in the fun when the entire neighborhood is celebrating seasonal festivities like the Fourth of July or Halloween. Make it memorable by using unique leave-behinds like American flags or spooky fidget spinners for each house.
You can even start an entirely new tradition out of it by always leaving behind something or the other for a few special days. Gradually people will come to expect a surprise and remember you and your brand.
38. Advertise In Local Coffee Shops
Coffee shops are a popular stomping ground for most real estate agents. Since you already spend much of your time there, meeting clients, giving out advice, and networking in general, why not put up a permanent post there!
Wear your brand name on your clothes, laptop, mobile cover or files, and give out plenty of free advice to anyone who has a question. Let it be known… there's a Realtor in the house!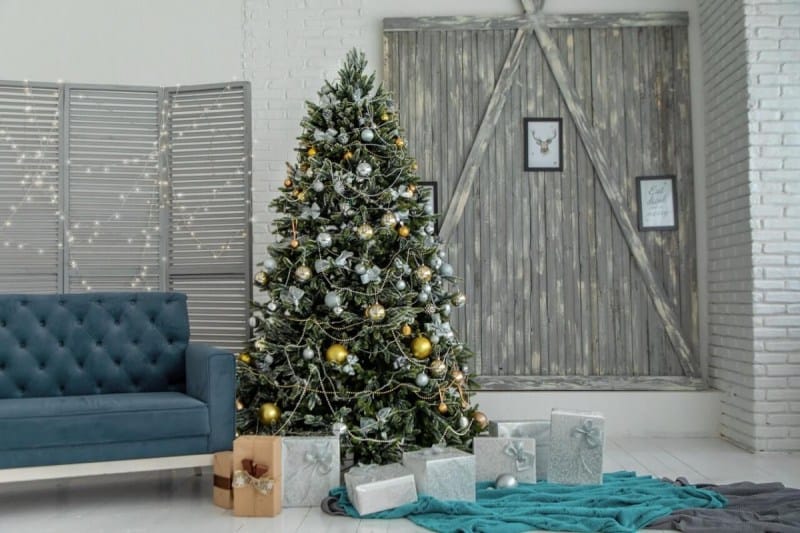 39. Work Holiday Hours
If you're new in the industry, working during the holiday season can help you close a few extra leads. Don't forget to market the fact that you're available in the office while everyone else is off.
You can host holiday-themed events and play holiday music during showings. Serve Christmas or Halloween treats during your open houses and decorate them with some festive decorations. Don't forget to post photos on social media and go live from your holiday party at your open house.
40. Use Zillow Advertising
You just had a detailed conversation with a lead and you think you've wowed them. But according to Lily Stern, after they've contacted an agent, most buyers go back to Zillow almost 27 times and view at least 77 more listings within the next month.
So instead of losing your lead to some other agent on Zillow, use Zillow's My Agent, a premium service that puts your contact info on every listing your lead views after they've contacted you. It also sends you insights into what your leads are searching, viewing, and saving on Zillow.
41. Join Local Chamber of Commerce
Join the local chamber of commerce of your town or county and other nearby areas if you cover them. Once you register your business with them, it appears in their newsletters and websites and you get the referrals and an opportunity to bring local influencers into your networking sphere. This also gets your website a precious backlink.
You can also join the Destination Marketing Organization (DMO) and Convention and Visitors Bureau (CVB) if they exist as a separate entity from the Chamber in your area.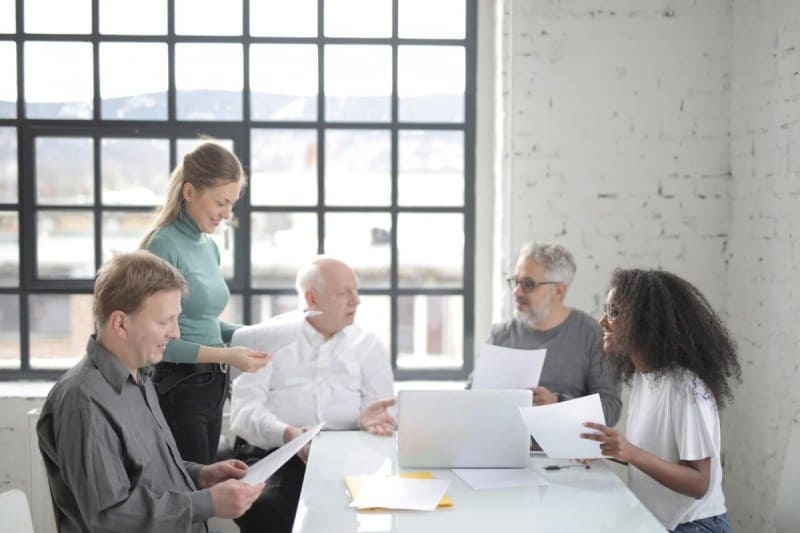 42. Work Divorce Leads
Competition for qualified leads is fierce in the real estate market. But if you can think outside the box, you can come up with many ways to reach genuinely motivated leads. Think about people who must move to a different location or have a court order to sell their property, for example, divorce cases.
With a little patience and empathy, you can work with people who are going through a divorce settlement. You can even become a Real Estate Collaboration Specialist – Divorce (RCS-D), and help your clients make informed decisions.
43. Show Homeowners an Investment Potential
As a real estate agent, your job doesn't end when buying or selling a house with your clients. Education is key, and it's your job to educate homeowners on how much equity they have made year over year. Send your contacts a reminder email letting them know how much their house is worth each year, and how much "money" they've made in equity.
Depending upon their needs and desires, you can guide them when to buy another house, when to sell it, and how to rent out their second home for passive income (if they have one).
44. Do Daily Outreach
Make outreach a habit. Develop a thick skin, get used to no, and reach out to your sphere and ask for referrals often. On top of that, make it a point to connect with your current network periodically, just to check-in.
These are the people who know you and trust you. It's a straightforward method of generating a lead, and it keeps you on their radar.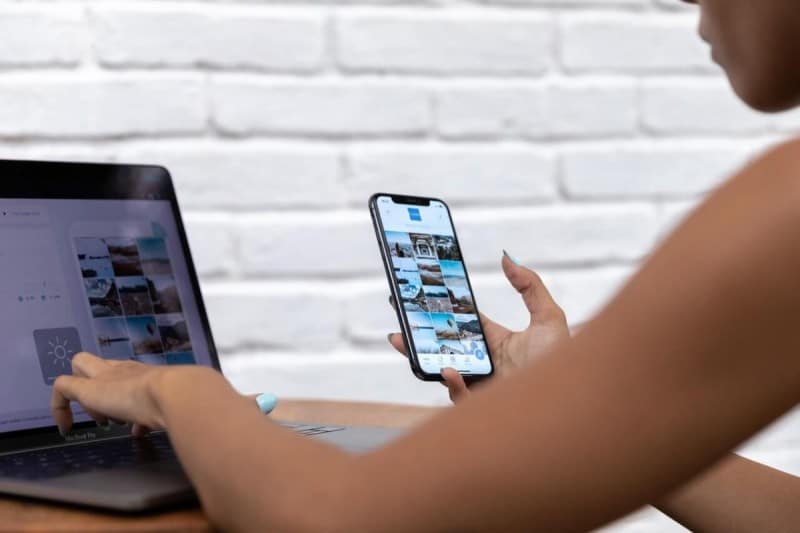 45. Have and Manage a Real Estate Blog
Start a real estate blog and share your wealth of knowledge with audiences near and far. It's social proof of your expertise and a passive source of lead generation. Write on a variety of real estate blog topics and share them on social media pages to increase exposure.
Contribute to other real estate blogs as a guest expert and invite experts from related fields to contribute to your blog. Have a strategy in place for your blog and reap the benefits of your content marketing efforts.
46. Form a Partnership With An Attorney
Partnering up with a local attorney can bring you some highly qualified leads. Attorneys are the first to know if a property is going on the market for a divorce settlement or liquefaction. Clients also often ask their attorneys for recommendations and they can refer them to you.
47. Host Workshop
Since you're knowledgeable in your field, you're in a perfect position to share your knowledge with first-time home sellers and buyers. You can host a seminar or workshop to help people learn without asking anything in return.
And, true to the principle of 'do good, have good,' you'll be the one they seek out when they finally have a real estate-related inquiry. By doing this act of service, you become an authority in your field and a 'nice person,' and 'an expert' rather than just another real estate agent.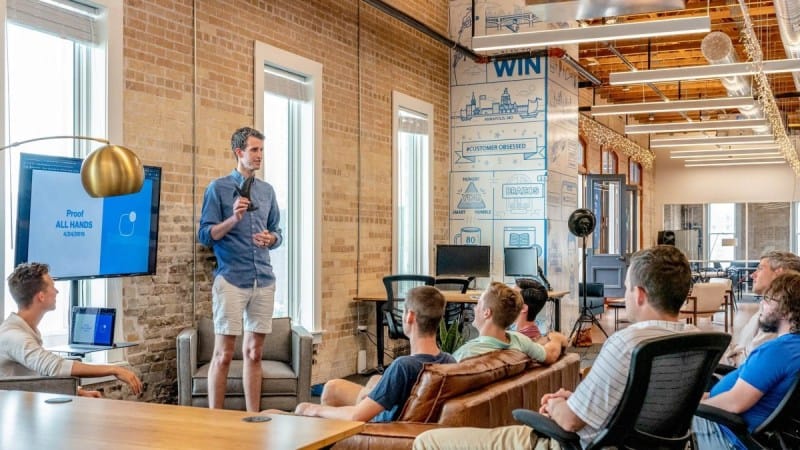 48. Advertise Your Real Estate Brand
Have an exceptional listing? Pitch this to news outlets and advertise your brand through local news channels. It is one of the quickest ways to generate qualified leads. If a reputable publication features even one of your listings, you'll gain a lot of new clients for all of your listings.
49. Showcase Homes on Instagram
Epic photography can spark a sudden interest in a property. So, it's worthwhile to take gorgeous photos of your properties and share them on Instagram. Always hire a photographer so that you never post dull pictures of your property. You can also make short videos and give your audience a virtual tour of your awesome listings.
50. Pitch Local Real Estate Investors
Becoming a go-to realtor for a real estate investor can end all your lead generation worries once and for all. If you're a strong negotiator and have a reliable network of lenders, title companies, and other people in the know, you can become a valuable partner to an investor.
However, make sure your area has enough investor activity to keep you busy all year.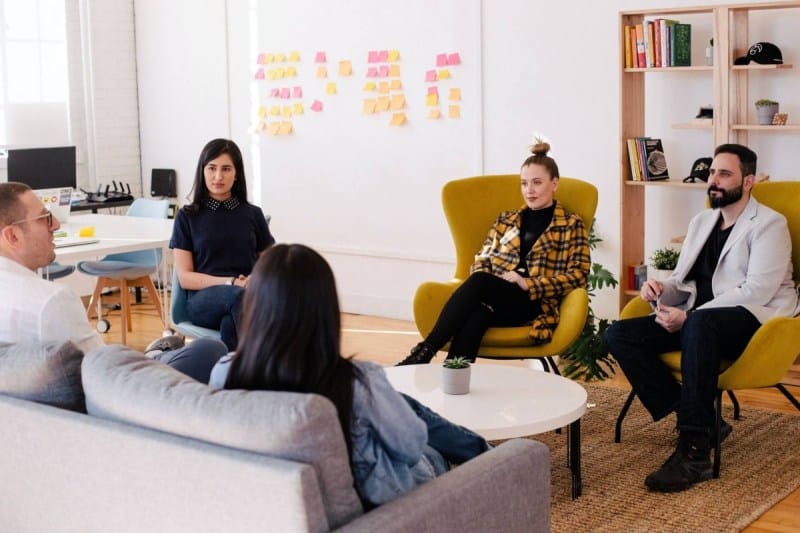 Why Real Estate Lead Generation Matters
Real estate lead generation is the lifeline of any investor or agent. Of all the different ways to generate leads, the National Association of Realtors found that 41% of sellers find their agent through referrals, and once you close a deal, 23% of your clients will come back to you for repeat business. The rest of the 36% come from cold calling, direct mailing, and online resources.
Lead generation focuses on attracting visitors to your business who are the most likely to buy your products or services. It gives you insight into your target audience, which you can use to tailor your content.
Through lead generation activities, your brand gets exposure both online and offline. They keep your brand in front of sellers and buyers. So, when they're ready to connect with a broker or an agent, you're the first name that comes to their mind.
Real estate lead generation campaigns need to be backed by a sound marketing strategy that binds all your lead generation efforts. Some ideas generate leads quickly, while others take longer to show results but bring a constant stream of clients without any active efforts.
Did you try any of the above ideas? What's your go-to method for real estate lead generation? We'd love to know about your experience!
Author
Karli is content marketing consultant behind Wild Idea, a content marketing and SEO collective focused on driving big results. With over 12 years in the marketing industry, she's worked with brands large and small across many industries to grow organic traffic and reach new audiences. She writes on everything from marketing, social, and SEO to travel and real estate. On the weekends, she loves to explore new places, enjoy the outdoors and have a glass or two of vino!
50 Real Estate Lead Generation Ideas to Earn You More Business