If you want to create dynamic and visually pleasing Instagram stories, make sure that your Instagram Story dimensions are between 1080 pixels wide and 1920 pixels high.
Don't lose viewers, when you can simply follow these tips and tricks to ensure that your Instagram Story has the right dimensions and effect for all your viewers' needs.
Why Instagram Stories Matter
An Instagram Story is a way for you to elevate your visual content strategy. Over 500 million accounts use Instagram Stories every day and by creating them you can engage with these accounts on a deeper, more personal level.
According to Instagram, using Instagram Stories can help your small business "connect with new customers and strengthen relationships with existing ones." And they are right! In fact, people who were given information in a visual manner were able to recall 65 percent of the information presented to them after three days.
This means that by creating quality Instagram Stories you can not only better connect with current and potential customers but also know that any information provided to your customers will be better retained.
Remembering what you've posted is great for not only having better-engaged followers but will really help them to remember you when it comes time to make a purchase.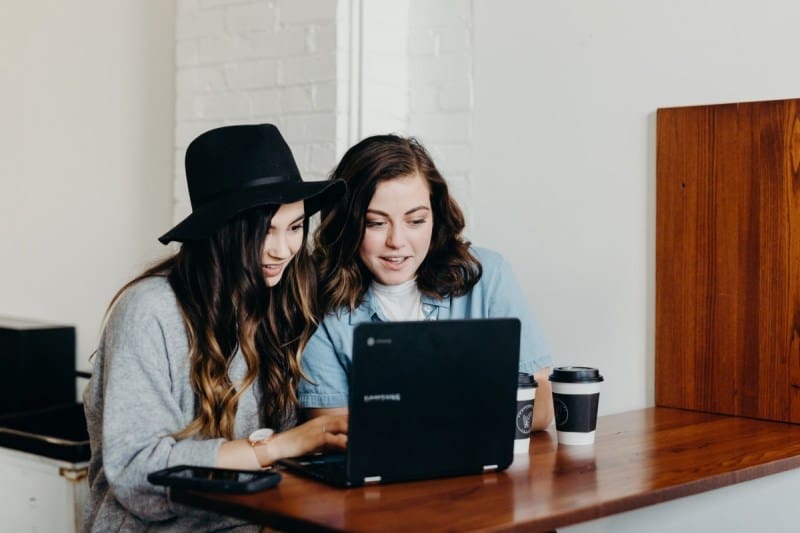 Tips for Building Better Instagram Stories
In addition to keeping your Instagram Story dimensions to 1080 by 1920 pixels, there are a few tips that will help you to create engaging, interesting, and informative Instagram Stories for your followers. By following these tips, you'll create content that stands out from the pack.
1. Add a Call-to-Action
According to Hubspot, a call-to-action can account for up to 93 percent of leads for a single post. If you're using Instagram to gain sales, then add a call-to-action to get your followers to do more than just view your content.
2. Use Stories to Give Followers a Sneak Peak
One great use for Instagram Stories is as a teaser to your followers about a new offering that's in the works. A sneak peek into something new makes following your Instagram account more valuable to your followers and will increase engagement as they seek to be informed before anyone else.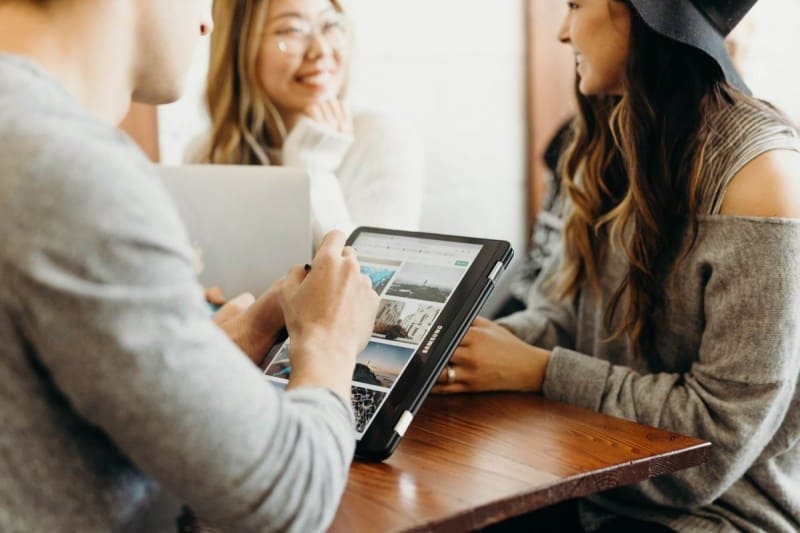 3. Drive Engagement with Instagram Story Polls
Instagram Story polls are a relatively new feature that can rapidly increase follower engagement. With this feature, you can ask multiple choice questions and find out what was the most popular answer. If nothing else, polls are a great way to conduct relatively free market research.
4. Give Fans Praise by Showcasing User Generated Content
Your main Instagram feed should be devoted to your own content; however, a great way to show love for your more ardent fans would be to showcase their creations regarding your brand through your Instagram story feed. When you do this make sure to keep the right Instagram Story dimensions for visual appeal.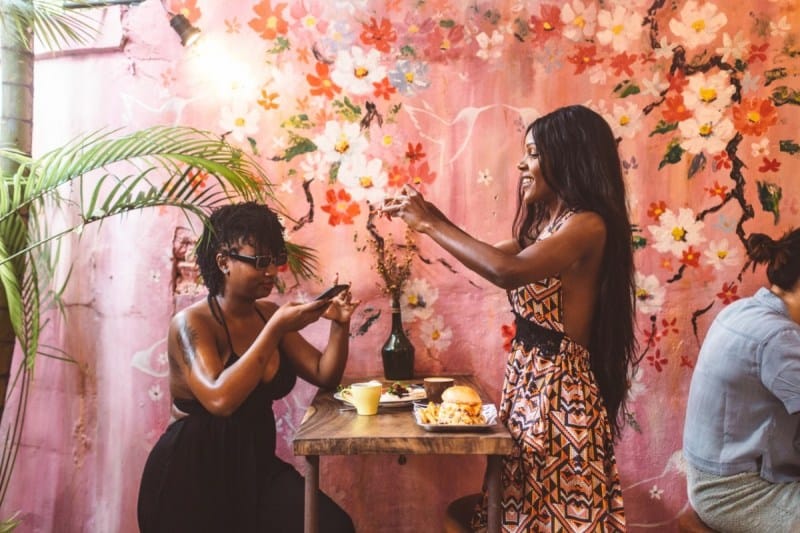 5. Showcase Positive Press
Another great use for Instagram Stories is to post positive press your brand has received. While you don't want to inundate your followers with your accolades, the occasional post will help them to feel like they've made a positive choice not only by following you on Instagram but by continuing to buy from your brand which should lead to more sales.
6. Always Check Your Dimensions
Instagram will allow you to post your Instagram Story in dimensions outside of best practices. When you do this, they offer two choices: either you can zoom into the post or post it at full size leaving a lot of space that can be visually unappealing.
Remember, Instagram is a visual platform and if your images are consistently lacking followers will disengage.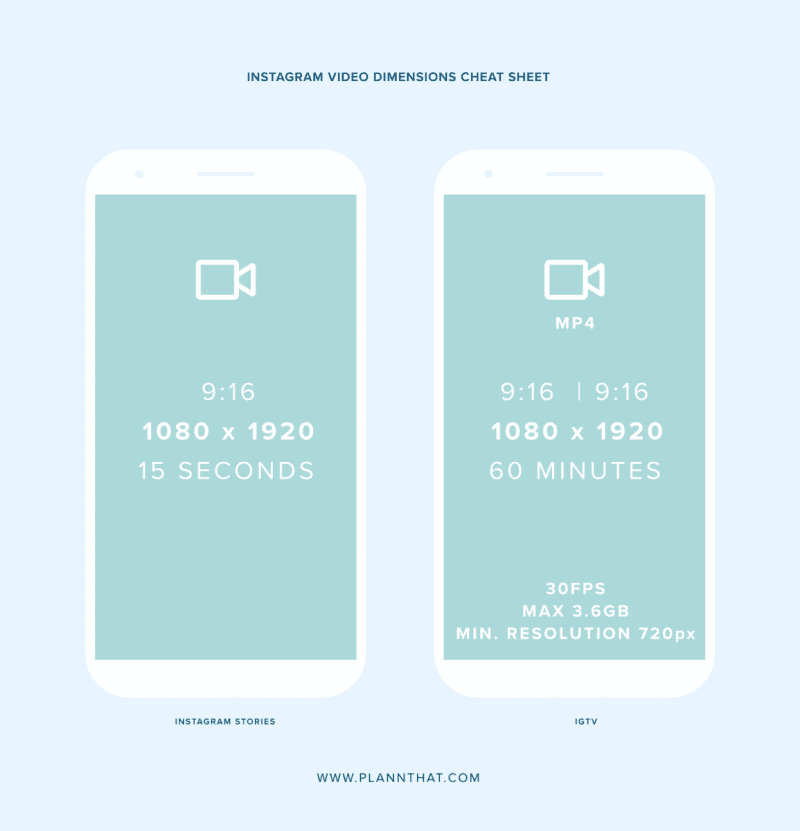 7. Maintain A 9:16 Aspect Ratio
A video or image doesn't always have to be in 1080 pixels by 1920 pixels resolution. You may use lower or higher resolutions as long as you maintain the 9:16 aspect ratio for proper Instagram Story dimensions. An aspect ratio is a number that gives a proportion of height and width.
The following resolutions maintain a 9:16 aspect ratio:
576x1024px
648x1152px
720x1280px
768x1366px
900x1680px
1080x1920px
1440x2560px
2160x3840px
4320x7680px
8. Improve Load Speed with Reduced Resolutions
To improve the upload speed of your images and videos, you can reduce the resolution using a phone-based or other image editor. If you find that you are having trouble uploading your videos it may be the resolution size.
In this case, choose a resolution of 720 by 1280 pixels instead of 1080 by 1920 to reduce the file size while maintaining the proper Instagram Story dimensions. It's important to remember that reducing resolution will affect the quality of your video or image.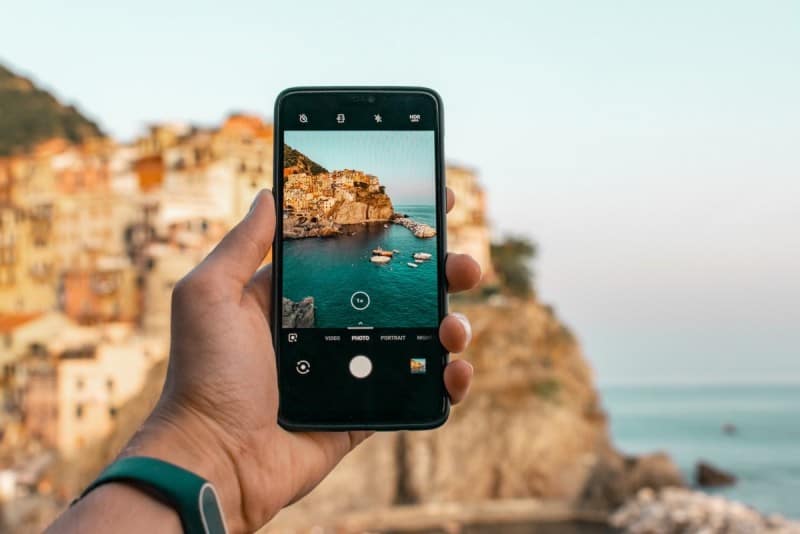 9. Satisfy Followers with Vertical Photos and Videos
If you are looking to satisfy your Instagram Story followers, only upload vertically taken pictures and videos to Instagram stories. When you take videos or pictures on Instagram, the platform will make sure that the format is in the proper Instagram Story dimensions.
The problem exists when you take photos and videos outside of Instagram. When you take videos and pictures outside of Instagram for the Stories feature, make sure you take them vertically and not in landscape mode.
10. Keep Photo Sizes Under 30MB
The maximum size of a photo for Instagram Stories is 30MB. If you attempt to upload an image larger than 30MB it won't work. Most images, outside of high-quality camera raw format pictures, will be less than 10MB. While raw format pictures do offer more editing details and features, they are not absolutely necessary for Instagram Stories.
11. Keep Video Sizes Under 4GB
The maximum size for an Instagram Story video file is 4GB. While professionally recorded videos can be way bigger in size, you can always reduce the size using a video conversion tool. By keeping video file sizes low, you not only reduce your upload time but also help users with slow internet connections view your videos.
12. Increase Viewership with 15-Second Videos
It may seem too short of a time to do anything meaningful but each Instagram Story can only be 15-seconds. If you upload a longer video it will be broken into multiple segments. Be careful about this because Instagram will only post four 15-second videos and everything else will be deleted. The exception to the rule is that saved Live videos can be longer. These short videos can be teasers to a longer YouTube video that you link to in your call-to-action.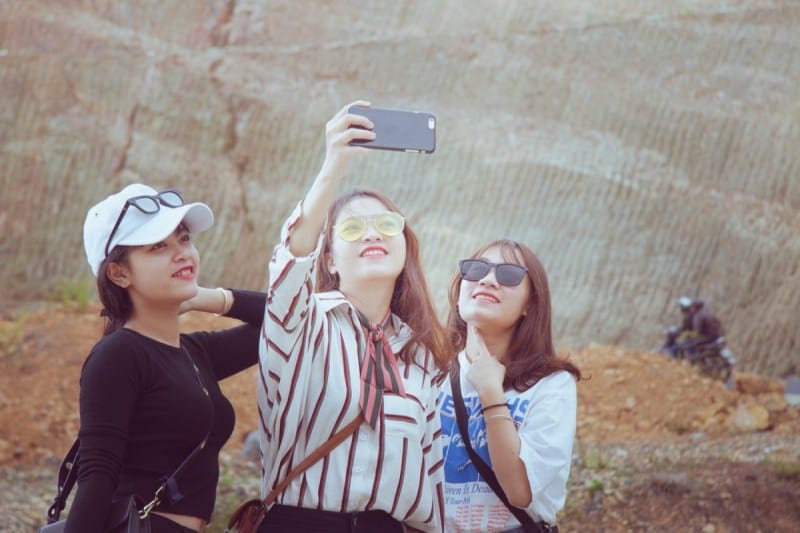 13. Only Upload PNG or JPG Photos
Instagram only supports image files in either the PNG or JPG format. The great thing about PNG and JPG (also known as JPEG) formats is that they typically don't take up a lot of space, meaning that you won't have trouble sticking to a 30MB limit. There are some differences between JPG and PNG and you can read about them here.
14. Only Use MP4 or MOV Video File Types
If you take your video using the Instagram app, this won't be an issue; however, you may find you run into problems when bringing videos onto Instagram that were taken elsewhere.
The only video file formats you can use on Instagram Stories are MP4 and MOV, if you find you can upload a video file (like a GIF) you can use a video conversion tool to change its format.
15. Use an App to Improve Your Instagram Story Dimensions
There are a ton of apps that can help you to keep your images and videos in the proper Instagram Story dimensions and formats. The great thing about these apps is that they also offer tools to help you enhance the quality of your posts with filters and options not available on Instagram to help your post remain unique.
Some great apps you can use are:
16. Research Other Users Instagram Stories
Looking at other users' Instagram Stories can help spark new ideas for how to create content unique to your brand. Some brands have used Instagram Stories to play weekly games with their followers, increasing engagement.
Others have used them for giveaways. You can use an Instagram Story to do virtually anything, all you need is to form an idea and then take action.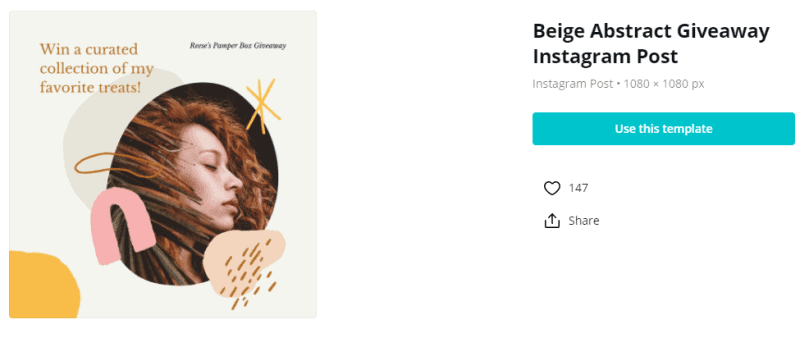 17. Look for Great Instagram Story Ideas
While this may be easier for some businesses than others, your daily life has many different ideas just waiting to be used. For example, if you get a lot of mail, you can play a game called "what's in the mail today."
Alternatively, you may want to give your followers a sneak peek into behind the scene practices in your office. Look around and see what you can think up.
18. Tell Unique Stories
Don't try and copy what all the other Instagram accounts are doing. Tell a story unique to your business, a story that helps you to identify with your followers. What works for one company won't work for the next, so try to be deliberate and unique with your Instagram Story posts.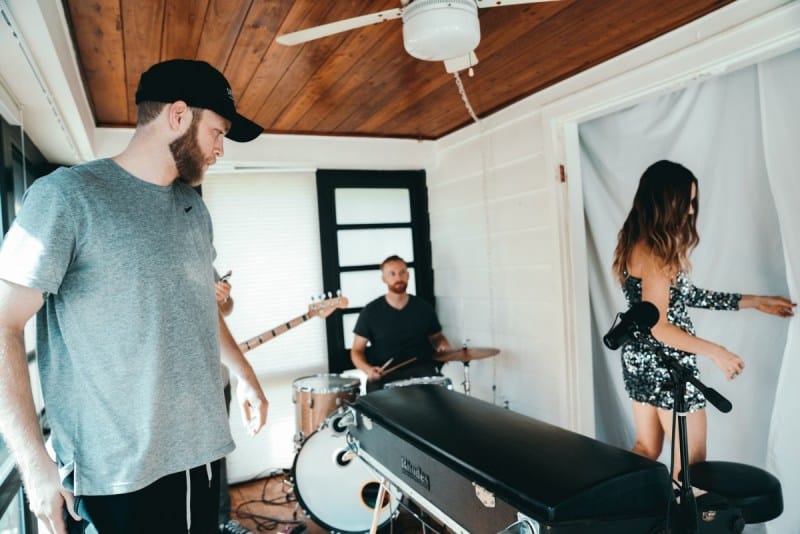 19. Be Personal
Even though you are using your Instagram account for marketing purposes, try your best to avoid overselling to your followers. Telling personal stories shows your followers that your business is run by real people that care. This helps your followers feel like they are a part of your story and not just wallets and purses.
20. Use Text Minimally
Instagram allows you to include text in your Instagram Stories but it's best to use it sparingly. Too much text can be daunting and many followers will simply skip the video or image rather than read a wall of text. If you must use text, be as concise as possible to ensure readership.
By following the ideas outlined in this article, you can post high-quality engaging posts to Instagram Stories. These posts will get more views and if everything is done right will lead to more sales giving your company's social media presence more value.
If you're looking for help with content marketing and SEO, feel free to shoot us a message!
Author
Karli is content marketing consultant behind Wild Idea, a content marketing and SEO collective focused on driving big results. With over 12 years in the marketing industry, she's worked with brands large and small across many industries to grow organic traffic and reach new audiences. She writes on everything from marketing, social, and SEO to travel and real estate. On the weekends, she loves to explore new places, enjoy the outdoors and have a glass or two of vino!
Instagram Story Dimensions and 20 Tips for Making a HUGE Impact