Traditionally, most brilliant business ideas have needed a little money to get started. However, there ARE ways to start a business with no money—especially in the digital age. Not having enough money (or an uncle with deep pockets and a big heart) isn't a good enough excuse to not start your dream business anymore. So, the big question, how to start a business with no money!
Well, if you have faith in your product or service, you can bootstrap your way to a successful business with solid planning and creative thinking.
Imagine a scenario in which you have a great eye for art and your dream is to create a storefront for selling artistic creations. One way to get started (without funds) would be to contact artists through social media and create your shop page on a free portal like Facebook or Instagram. Now sell the art to friends and family, get your initial reviews, and encourage them to spread the word.
Once you create a little traction, you can move your shop to a third-party website like Etsy and then onto your own self-hosted site.
Using this method, you'll only need a monetary investment when you're looking to scale your business (or move to a physical storefront). By that time, you'll have a solid ground to attract investors or partners to help with cash flow!
So, a lack of capital doesn't have to be the end of the road. Believe me — you need little to no funding to get started. It's totally doable.
Here are a few more ways you can help generate cash for starting and scaling a start-up without dipping into your savings or giving up on your dreams.
1. Find Out What You Can Get for Free
Having money to buy tools and services seems nice, but there's a lot you can do for free!
Make a list of all the essentials you require for your business and then find their free alternatives. There are a lot of free resources on the internet. You can use free website themes for your website and create your marketing materials using a free design tool like Canva.
From project management tools to business communication platforms, you can use free software to save money when you need it the most.
Being a business owner means you'll need to wear a lot of hats. Do as many tasks as you can, yourself, so you don't have to spend a lot of money outsourcing it. You may need to pick up a few additional digital skills along the way as well.
2. Barter Services
If you need products that aren't available for free or require paid services, consider bartering. Think of your skillset or products that you can exchange for something you need.
For example, if you have graphic design experience, you may offer to design for someone in exchange for written content for your website or social media. You can register at Barter Quest or Simbi and get products and/or services in exchange for whatever you've got to offer.
3. Tap Into Your Savings
You might be tempted to invest your savings into your business, and why not, but exercise caution!
It's not uncommon for entrepreneurs to dip into their savings to kick off their business. Make it risk-free by calculating your monthly living expenses, keeping aside at least six months' worth of money, and investing the rest.
A typical start-up takes at least six months before you begin to see any return on investment. You must have at least this much money in reserve before you go all out for your business.
4. Ask Family and Friends for Small Investments
If you have faith in your idea, you can ask your friends and family to support your dream. Approach them with confidence and make a proper business transaction with them. It isn't favor or charity.
Make a solid business plan, pitch them your idea as you'd do to an outside investor, and ask them for a loan to kickstart your business. Write down everything and pay them back as promised.
The entire exercise will also help you get feedback and give you the practice to pitch your business to investors when you're ready to scale.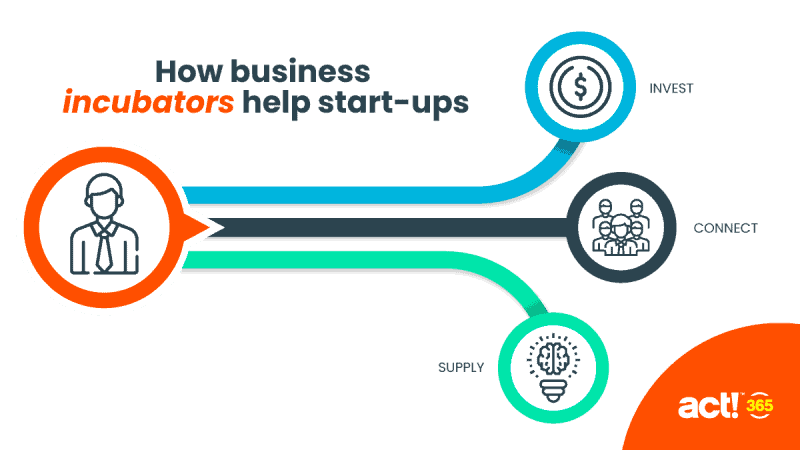 5. Get Accepted By a Business Incubator
If you have a solid business plan for your dream, try contacting a business incubator. Typically incubators are sponsored by colleges or universities, giant business chains, or governmental economic development organizations.
Since incubators are specifically designed to support start-ups, you can expect financial help, logistic guidance, and/or office space. Many startups apply to incubators, so you'll need to bring your A-game to the table to win the opportunity.
6. Crowdfund Your Project
Kickstarter and other crowdfunding platforms have changed the start-up landscape. You might remember this quirky Kickstarter campaign from leading mattress brand Purple, who is now a mattress industry giant.
Crowdfunding platforms allow you to share your idea on their website and allow the public to invest a little in exchange for a future buy-in. Since they have a larger reach, your plan gets a good amount of exposure and possibly, investment.
7. Look for Grants and Loans for Small Businesses
Look into small business grants and loans when you've started to generate revenue and require additional funds to establish yourself. Grants are difficult to get, but if you succeed in procuring them, they typically come with no strings attached.
Loans from traditional banks have lower interest rates compared to online lenders. You can also consider a business line of credit (LOC) to spend loaned money only when you need it. In LOC, you only pay interest on the amount you spend instead of the entire loan amount allocated to you.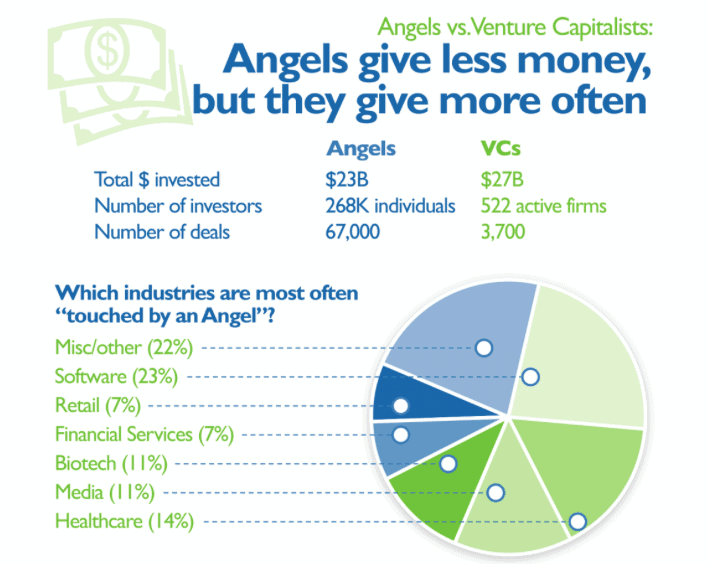 8. Find Angel Investors
Typically it's difficult to get grants or loans from banks because they have a ton of requirements. But, there's still a miracle that can sustain your start-up.
Angel investors are a highly sought-after funding source because they have the ability and a desire to support start-ups not just through money, but also through guidance. They usually invest in your business at a higher interest rate, but most are experienced entrepreneurs and prove to be of great value.
Typically, angel investors also act as advisors and mentors and leverage their own network to bring you more investors and customers.
9. Offer Services to Fund Your Venture
If your business idea involves creating a product to sell, you will likely require a good amount of money upfront. Even if you don't have money to build the product right away, you do have the necessary expertise.
So, to generate cash and build the product, consider starting with a service-based business to earn cash upfront. If you build software, build a product for them, if you have some other skill that your product-based venture involves, sell that. Once you have the funds, you can go on to fund your own product-based venture.
10. Offer Additional Services
If you're short on cash, consider leveraging employee skills to offer additional services instead of downsizing. Look at all of your employees' skills and see what you can include in your company's services list.
For example, if you're a financial advisor, you may offer tax management services as an add-on or a standalone service using your employees' skill set in the accounting and finance departments.
Onboarding new customers and services can attract new investors, enabling you to focus on your core services once again.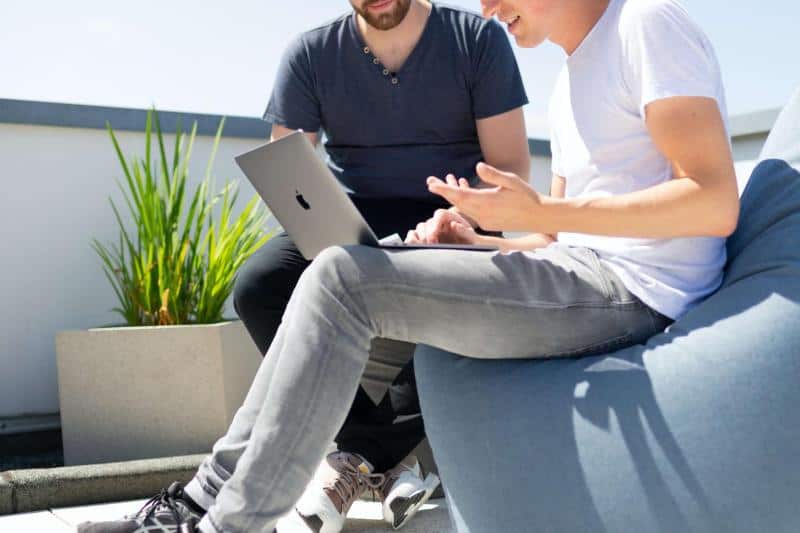 How Much Money Do You Need to Start a Business?
According to the host of Unconventional Genius Podcast, Max Borges, you don't need any cash to start a business. He started a marketing agency 17 years ago, scaled his business, and earned great money without ever borrowing a dime.
According to the US Small Business Administration, the average start-up can cost anywhere from $2000 to $5000. Any start-up business has two types of expenses at a bare minimum level:
One-time payments include business registration, insurance premium, and other setup fees.
Ongoing costs include rent, employee wages, utility bills, etc.
Thanks to the internet, the start-up cost has been reduced to near zero. For example, if you're a writer, you can set up a website for as low as $30 and start your entrepreneurial adventure. A marketer or financial advisor can open a consultancy by leveraging his/her connections.
60 Ideas to Start a Business With No Money
Starting a business without significant capital requires careful planning and research. It's best to base your business on your current skills, whether they were acquired through formal education, apprenticeship, or pursuing a hobby.
Don't be shy of asking for referrals from your friends, family, colleagues, and current and former employers and customers. Spread the word because you never know who might know someone looking for the services and products you offer.
With that being said, here are 60 different business ideas, most of which require even less than $100 to start. All of these business ideas are based on skills a particular person might already have. So, pick up the idea that best matches your skillset and start making your dream come true.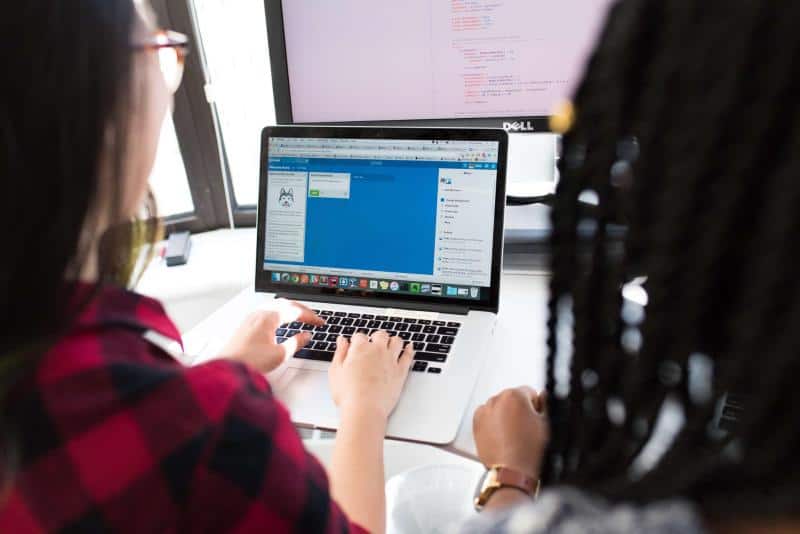 Online Coaching Businesses
Virtual teaching has opened up a world of learning opportunities for students all around the world. If you have expertise in any subject, be it mathematics, arts, or egyptology, there are students out there looking for your guidance.
In most cases, you don't need to have a degree or certificate. All you need is having enough skill to pass it on and the will to help others learn what you know. You can start teaching alone as a freelancer and gradually build a business around your niche. You can sell products or courses independently or use a platform like Udemy or Gaia.
1. Life and/or Business Coach
It's the second-fastest growing industry in this increasingly competitive world. CEOs, executives, and business owners work with mentors like Tony Robbins to identify their goals and develop an actionable plan instead of wasting their time, resources, and efforts with trial and error.
There are all sorts of niche coaches from wellness coaches to confidence coaches to trauma-informed business coaches, depending on where your skillsets lie,  you might be two steps ahead of someone else, making you a great coach for them.
2. Online Teaching and Tutoring
You can become an online tutor in any subject or area of interest. For instance, many native English speakers teach English online to international students. You can teach music, dance, yoga, and many other skills online. If you have a business skill like SEO or social media marketing you can make a great living teaching other entrepreneurs.
3. Personal Trainer
The fitness trainer industry is expected to grow 13% by 2028, so it's no wonder every fitness guru wants to start a personal trainer business – and so should you! Niche down to stand out from the crowd. Ask yourself, who do you want to train… celebrities, seniors, bodybuilders, weight watchers, physically challenged, and so on!
4. Cooking Coach
You can teach busy professionals how to cook quickly at home or teach health-conscious people the secrets of cooking tasty, healthy food. You don't need any extra supplies and can use your own kitchen. And, if you're going to visit a customers' house for coaching, you'll be using their kitchen and supplies.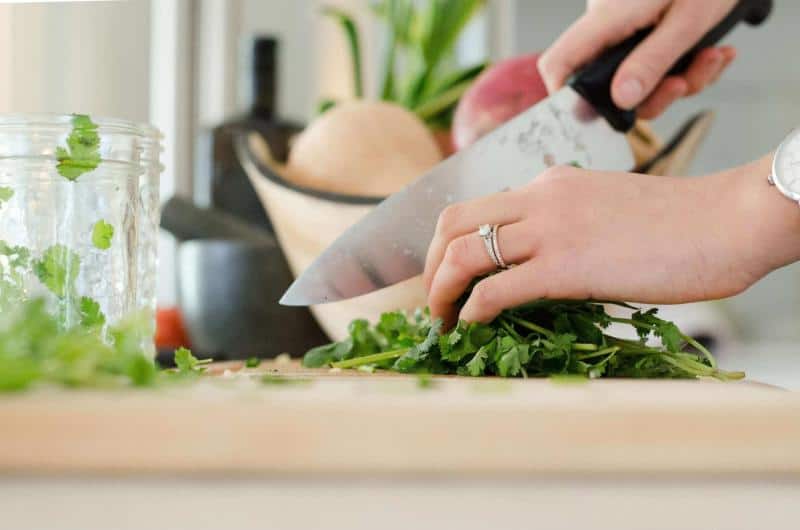 Content Providers
Online presence is crucial for businesses today, and they depend on content marketing to find and engage their customers. People depend on online content to find the products and services they require, and content helps drive their decisions.
If you're a content creator, businesses need you. You can market your skills and create your own business around what you're already skilled at doing.
5. Content Writing Business
Over 4.4 billion blog posts are published every day, so written content is here to stay. If you have a way with the words, you can take your writing career a notch higher and create a highly-profiting business out of your skill.
6. Copywriting Business
Businesses NEED copywriters to promote their businesses and sell their products. If you already write brochures, ebooks, adverts, and landing pages, you can definitely start a copywriting business.
7. Editor
Where there's content, there's a need for proofreaders and editors. You can team up with content writers and editors or offer your services independently.
8. Resume Writer
Who knew resume writing would be such an in-demand skill? But it is, and many businesses offer this service alone.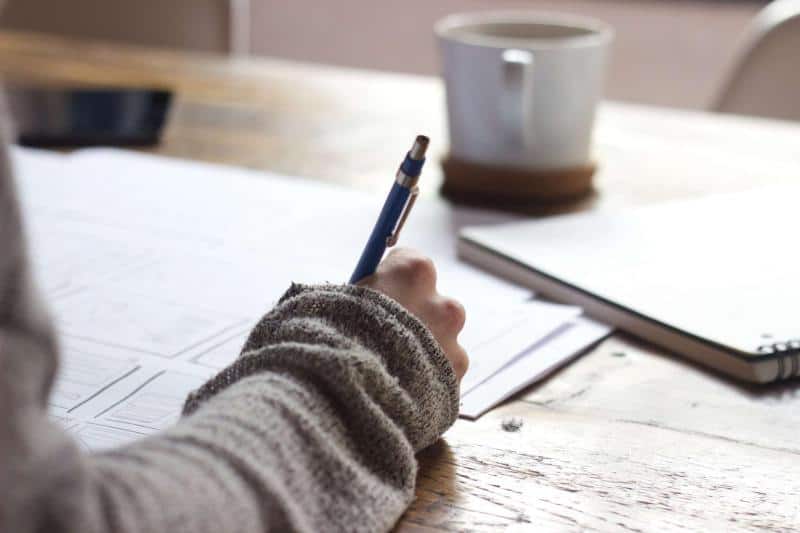 9. Voice Artist 
Voice artists are in huge demand. Think animation movies to documentaries and YouTube adverts. As digital content continues to be more prevalent, the demand for voiceover artists and songwriters and singers is only going to increase!
10. Graphic Designer
Graphic design is a very competitive industry with many super talented people competing for jobs, but it requires real talent to survive and excel. If you've got the skills, you can start your business immediately, whether you specialize in logo designing, web designing, or illustration.
11. On-Demand Video Making
Video is the king of content and still growing fast. If you possess video making and editing skills, you can start a video production business. You don't even need a website to start. Just make epic videos and upload them on your YouTube or Facebook page.
12. Stock Photographer
Shutterstock is a perfect example of where the stock photography business can lead you. If you have the creative eye and skill, you don't need more than your smartphone, to begin with. Niche down to stand out from the competition.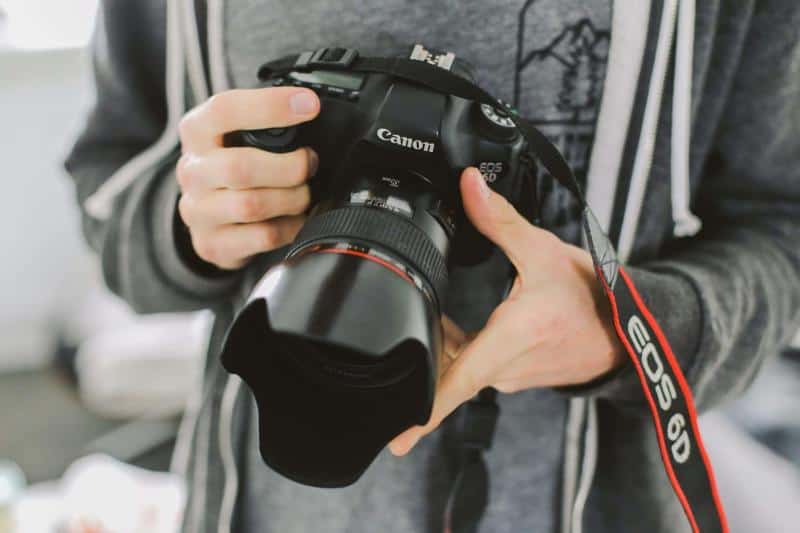 Informational Products Creators
Around 77% of internet users rely on blogs to learn about products, services, and other information. Most people read 3 – 4 pieces of content or watch informational videos to understand a product's features and make a decision.
As more people rely on the internet to get answers for their questions, products solely designed to provide information and spread awareness are booming. You may argue there's a lot of competition already. But, authentic information never gets old or beaten down by competition.
Just focus on quality and authenticity, and niche down to become an expert in the field you choose.
13. Blogging
Blogging is still going strong, despite there being so many bloggers out there. The key is to find your niche and prepare genuinely relevant and helpful content. All you need is a website and in-depth knowledge about a niche.
14. Vlogging
Vlogging is even better if you have the necessary skills. You don't need a lot of tools to begin, and if you're already into video making, you should have the hardware and software to create and edit the videos already anyway.
15. Podcasting
Podcasts are highly niched down, so you don't need to know a lot to begin a podcast business. All you need is knowledge or the will to learn more about a niche, the ability to talk about it, and the recording skills (learn them from Youtube gurus).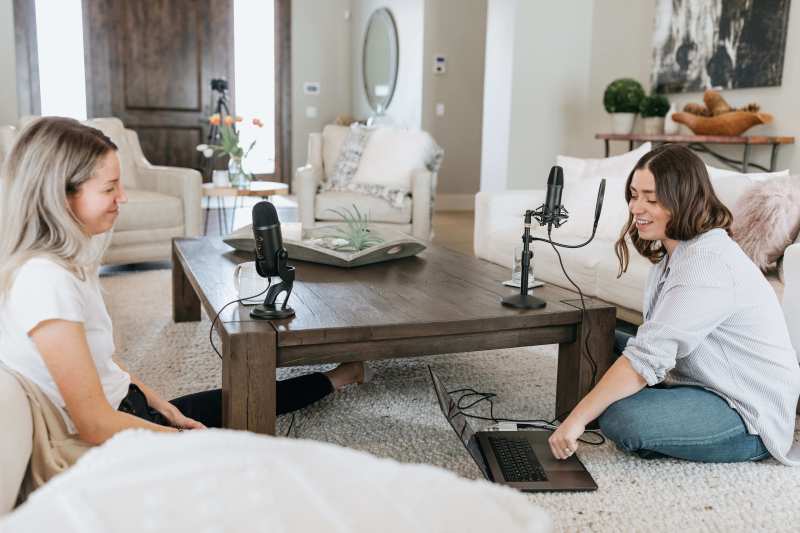 Consultancy Business
If you're an expert in a field and have the required skills to guide others, you can build a consultancy business. The consulting industry is worth $100 billion and is predicted to grow around 80% per year over the next few years.
16. Internet Security Consulting Business
Cybersecurity consultants are in high demand and can create a high-dollar consultancy business for themselves. An easy way to get a business's attention is to find its weakness and offer your services.
17. Business Consulting Business
If strategy, planning, and problem-solving are your virtues, and you have enough high-level business experience, you can leverage this experience to help other businesses improve their efficiency and performance. As a business consultant, you'll work directly with business owners to improve different aspects of their business.
18. Social Media Consulting Business
If you're good at social media and understand what it takes to be the face and voice of a company, you can start your social media consultancy business. Hire specialists to take care of the other activities, so you can focus on the strategy and analysis to keep your clients' social media channels attracting attention and bringing in leads.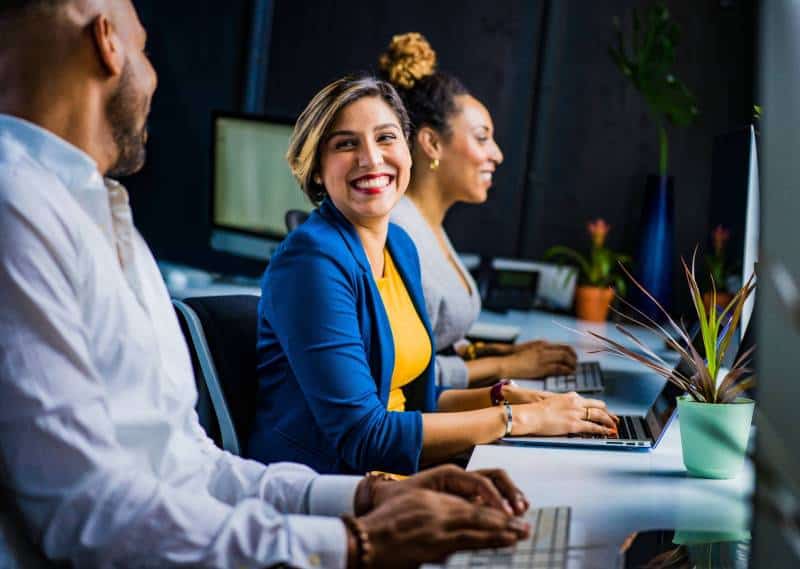 Online Service Providers
Providing online services can cut many costs, and you can often work at the time you want. Most online services you provide to your clients can be converted into a business. You can pitch your services to potential clients and work alone or network with other service providers to take on bigger projects.
19. Data Entry Provider
Companies create a lot of data and need someone to type it in. If you can type fast without errors and have an eye for detail, you can excel at data entry. Many companies outsource data entry, but you can earn the most if you create a team and take up bulk projects from big companies.
20. Online Researcher
Anyone with the internet can start an online research business if they know how to dig unique information out of the search engines. Companies launching a new product, researchers working on a project, and individuals looking for specific information can hire you and pay top dollar for the information you provide.
21. Virtual Assistant
With most processes going digital these days, business owners require a host of assistance that can be done virtually. Virtual assistants provide ongoing support to businesses in their field of expertise.
22. Programmers
Programmers can easily transition from job to business by getting clients online and providing a host of development services. You can hire more people to create a service-based business or take a cool idea and develop your own software products.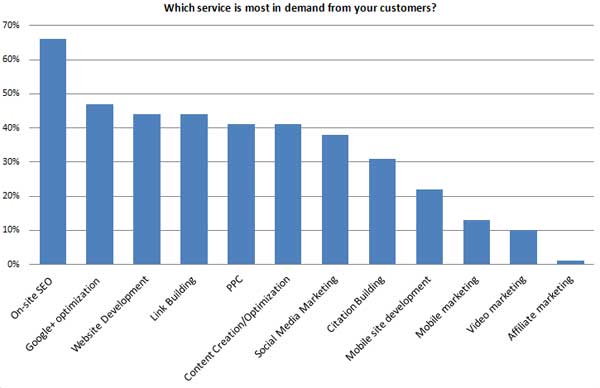 23. SEO Consultant
Every online business requires SEO services to thrive. Select the services you wish to offer and strive to get to the first SERP as proof of your optimization skills.
24. Online Tech Support
If you have the technical know-how, you can provide online technical support to companies and individuals. Many companies don't hire permanent employees and hire a tech support company for managing servers, networks, and computers.
25. Project Management
Organized individuals who are great at planning and analysis are ideal for starting a project management business. The start-up costs are minimal because your role will mainly be of a consultant overseeing the project from start to finish.
26. Tax Preparer
As a busy businessperson, it's impossible to keep up with the changing tax laws and how they affect your growing business. If you're an experienced tax preparer, you can offer these services to clients and carve a business out of it.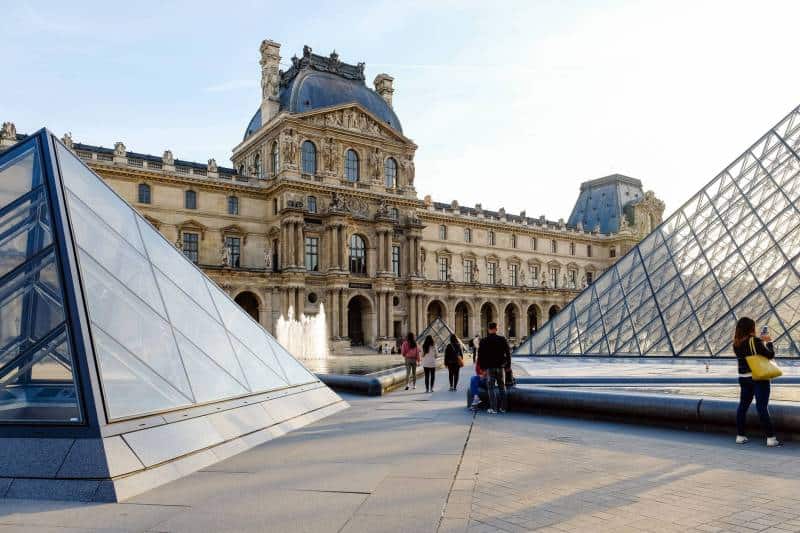 27. Travel Agency and Booking Service 
Have you been around the world and are knowledgeable enough to help others travel and book their accommodations for them? Why not use your expertise as a veteran traveler and open your own travel agency, booking service, or consultancy!
28. Vacation Rental Business
If you have experience managing properties and live in a scenic area, you might want to look into the vacation rental business. You will need to maintain, market, and rent out the place to the travelers on behalf of the owners. You will earn your commissions or pay them their share as per an arranged agreement.
29. Meal Planner 
Many people are too busy to plan a healthy meal for themselves. That's where your business steps in. You can provide grocery lists and recipes with your meal plans, so all that's left for them is to cook and enjoy. Personalized meal plans can be a premium service that can generate greater revenue for you!
30. Bookkeeper
If you can balance accounts, manage a company's income and expenses, process consumers' billing data, and prepare tax returns, you can open a bookkeeping business. You can offer your services through platforms like Upwork and People Per Hour and use that experience to build your reputation to get independent clients.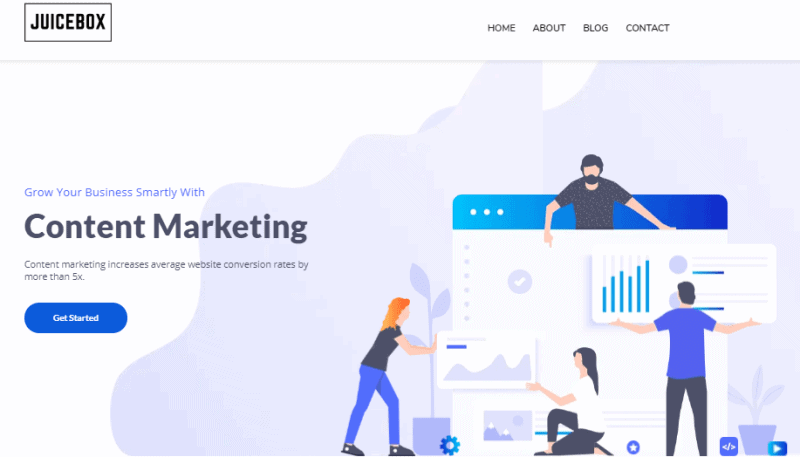 Marketing Businesses
You can start a marketing business with limited resources because you don't need to buy and stock the products yourself. All you need to do is have a strong marketing strategy to promote someone else's products and services and earn your commission. Businesses need to attract customers to their websites and often pay others to handle their online marketing.
31. Digital Marketing Agency
If you have the necessary skills, you can build a digital marketing agency out of thin air. All you need is a website and word of mouth to get your first few customers.
32. Content Marketing Agency
If you've been preparing content marketing strategies for businesses for some years, you may be ready to fly solo and create your content marketing business. All it takes is a website and proven experience to land your first few customers.
33. Affiliate Marketing
Affiliate marketing is a commission-based business that almost all online companies offer, whether they sell products or services. Nearly all bloggers utilize affiliate marketing by promoting the products they like.
34. Social Media Influencer
Becoming a social media influencer doesn't require a lot of money. You can inspire and attract consumers through free platforms such as YouTube, Facebook, and Instagram. Once you have a decent following, you can approach brands for paid collaborations for marketing their products and/or services.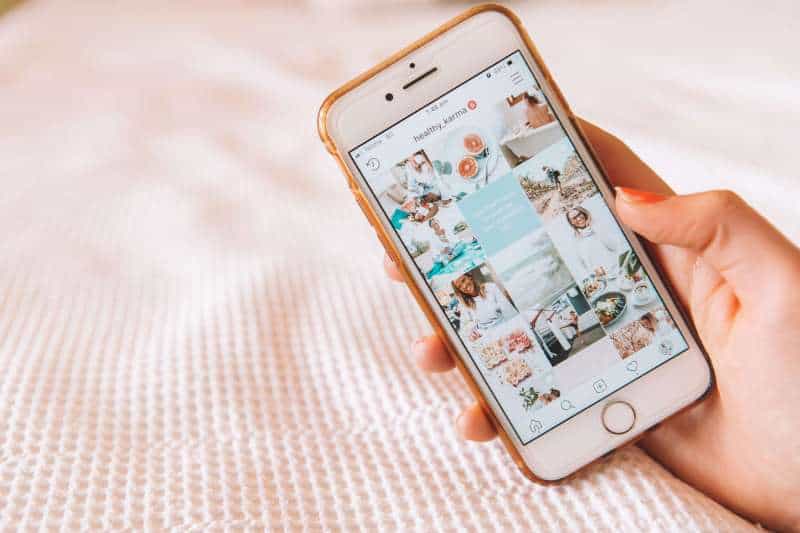 35. Online Event Promotion
Promoting business events online can be an ideal business to start with no money. You can leverage your existing network and the power of social media in the beginning. Gradually, build a team, use email marketing, and create a youtube channel to reach a broad audience.
36. Dropshipping
In the dropshipping model, you only need to create an online store and market different suppliers' products. You don't need to keep any stock or handle the logistics. When the customer places an order, you keep your profit and forward the request to the supplier. The supplier is responsible for shipping the product directly to the customer.
37. Referral Provider
If you have a healthy social circle, referral is an easy way to start a business with no money. Suppose someone needs to rent a car, you can direct him to a rent-a-car service and earn a referral fee. You can create an online platform where people can find such service providers in their area.
38. Sourcing Service
You can leverage your social circle for building a business if you can source workers or service providers for the people you know. For example, if you know a good lawyer and people who need legal services, you can match them together and earn a commission. Then, you can take it up a notch and create an online portal for your business.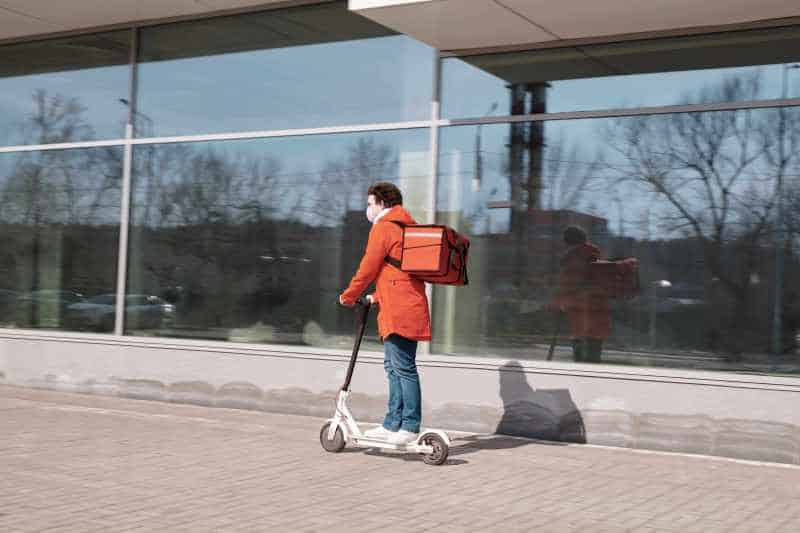 In-Person Service Providers
If your skill requires you to be physically present to offer your services, you can still use it to start a business without any money. You can start small to spread the word and build your clientele. Use the power of the internet to market yourself by showcasing happy customers or present case studies.
39. Errand Service
Busy people hardly have time to go grocery shopping or run around for errands. If you're quick to respond and can manage your time efficiently, you can run errands for money. You can start a local errand service company, hire students to do the chores, and earn your profit for managing them.
40. Care Provider
A caretaker business requires no investment in terms of money. Connect with people who care for kids, older adults, or physically challenged individuals and match them to customers who need these services. Or do the caretaking yourself, if that's your calling!
41. Dog Trainer
As of 2017, Americans had 89.7 million dogs as pets, so if you know how to train dogs, you can start this business with no money. You can train dogs for celebrities and elites for big money and write informative books or create instructional videos (think Cesar Milan). You can also do a larger number of smaller, neighborhood training or walking jobs. The possibilities are endless!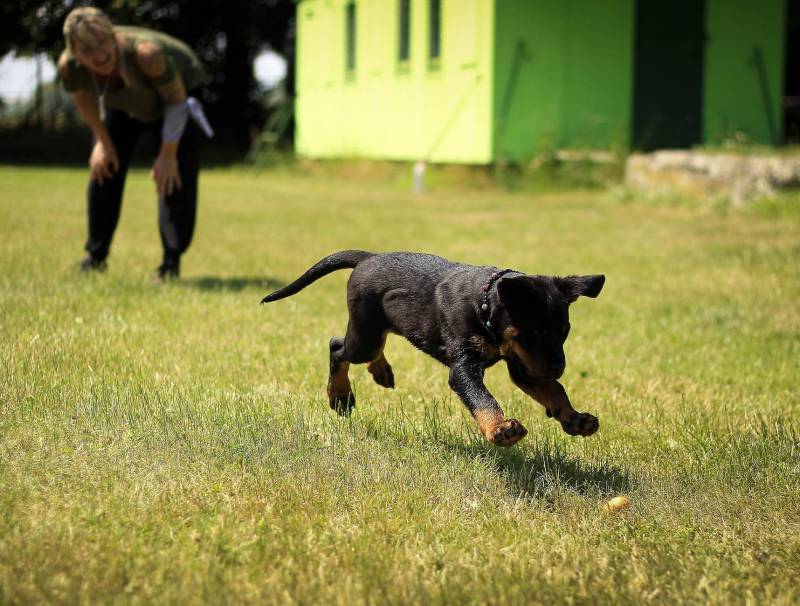 42. Auto Detailer
Approximately 1.3 billion cars are on the roads daily around the globe. Why not start a profitable business helping care for them? Usually, auto detailing companies charge a lot for their services. You can provide the same service for a more reasonable amount in the comfort of their homes. You don't need a car shop to start with!
43. Repairs Business 
Do you know how to repair a fence, a garage door, kitchen sink… mobile? Whatever your expertise is, you can start a repairs business out of it. Go door to door, market your services, and gradually build your reputation as the go-to repairs service in your niche.
44. Interior Designer
Interior designers are always in demand. Some people are willing to spend a lot of money to bring their vision to life. Others hire designers to get expert help to prepare budget interiors. You can promote yourself on social media, build a portfolio by designing for friends and family, build credibility through their testimonials, and you're good to get your first clients!
45. Party/Event Planner
Businesses and elites are willing to spend any amount of money to make their social events worth remembering. If you're good at planning epic parties and business events, it's a profitable business that requires no real investment. Get your client, arrange everything with their money, and enjoy the profits.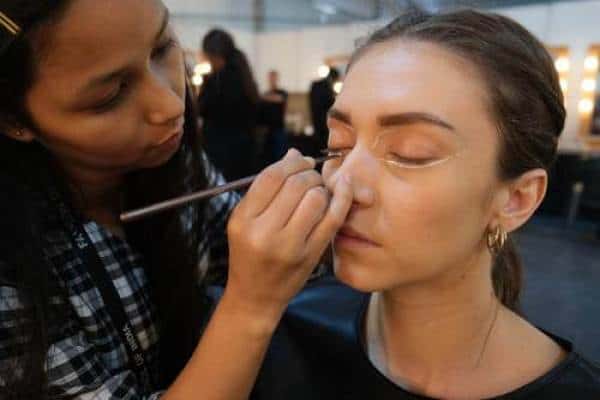 46. Hair and Makeup Artist
As a makeup and hair artist, your skill is always in high demand. You don't need your own place in the beginning. You can choose a booking-based business to begin with and can even buy the products you need after you book your first customer.
47. Clothes Alteration Service
If you're a seamstress or know how to repair or alter clothes for a perfect fit, you can create a six-figure business using this skill. You don't need a shop. You can offer a pick and drop service until you have enough means to rent a shop. A clothing alteration business doesn't require anything other than dependable skills.
48. Home and Lawn Care
Anyone can easily start a home and/or lawn care business if they are a little more knowledgeable about the products and processes. Green cleaning products are all the rage today, but many consumers have insufficient knowledge about them. If you know your way around green home and lawn care products, this can be lucrative to start a business without any money.
49. Catering Business
You can start your catering business from your own kitchen. Yes, that's true! Prepare food at home, pack it hygienically, and deliver it to homes and offices in your area. If you're able to make a name for yourself, many restaurants may also offer you business. They can collaborate with you to prepare dishes and deliver them to their customers.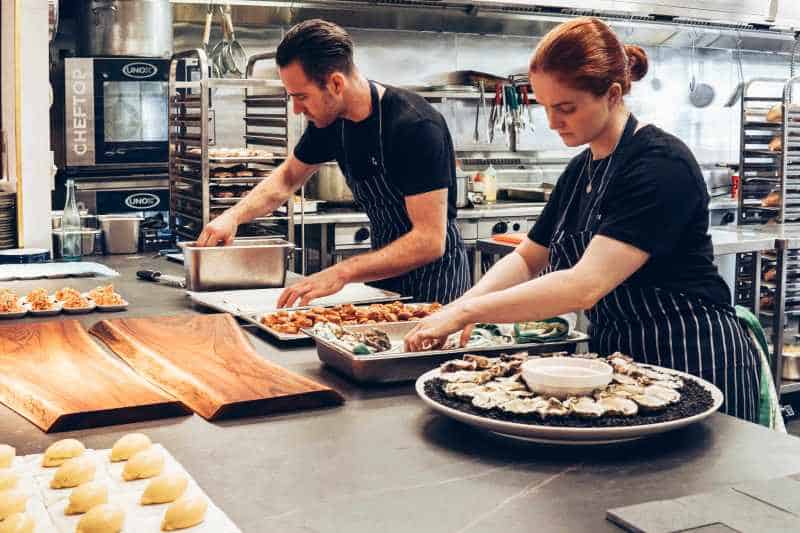 50. Home Organizer 
Organizing stuff around the home or office doesn't come naturally to all people. Many people need help keeping their space and things in order and need tidying experts like Marie Kondo to work their magic. If you're good at decluttering and putting things in ship shape, a home organizing business requires no money at all to start.
51. Tour Guide
Tour guides can earn a significant profit by offering their knowledge about the country's historical and cultural tourist destinations. If you live in a tourist area and know the sights well, you can offer your services to foreign tourists. If you're successful at this initial step, why not start a tour company?
52. Delivery Service
Many people are jumping into this easy-to-do business. You can collaborate with restaurants and hotels to handle delivery services for them. Many companies like Favor also offer home delivery for groceries, medicine, and other life essentials. You can work with one of the many delivery service companies, or you can start alone. As your orders increase, you can hire more people who have their own transport.
53. Property Management
If you have experience managing properties, you can offer your services for handling rental, residential, and commercial properties. Since many proprietors are looking for a property manager, you can start with one or two properties and expand your list once you have a team.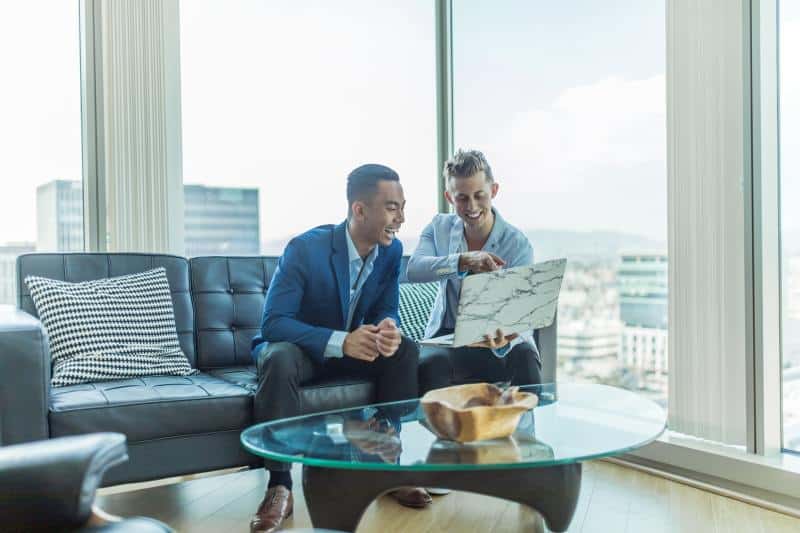 Product Selling Businesses
You don't always have to buy and stock a lot of products before you can sell them. There are many digital or homemade products you can create with very little money. All you need is a little skill to make products and the savviness to sell them for the right price.
54. Collectibles Business
If you're knowledgeable in antiques, collectibles, and/or vintage, you can turn your interest into a business. It's always better to niche down and improve your knowledge to command the best price for your items.
55. Pre-Loved Products
People buy pre-loved products for two reasons. These products are cheap, and buying them feels good because you get to play your part in reducing trash. You can start by selling what's lying around unwanted in your house and your friends' place and take it up from there.
56. Template Selling
Many people rely on templates to create agreements, applications, resumes, and even legal documents. If you have products that you can use to create templates, you can create a business that earns money on autopilot.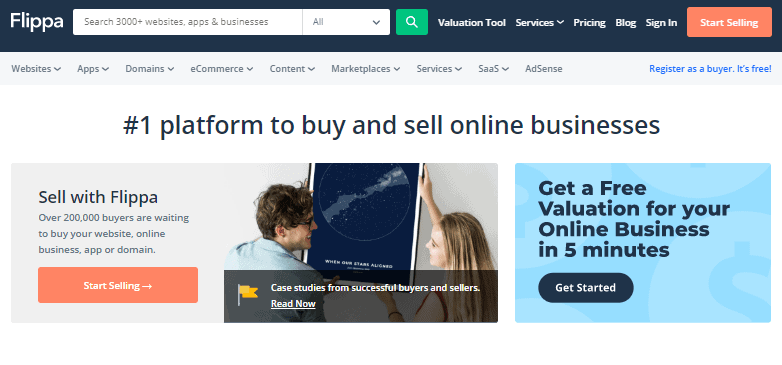 57. Website Flipping
Many people create websites for the sole purpose of selling them for a profit. Building a website requires little money and a lot of hard work. Once your site starts to earn, you can sell it on website flipping platforms.
58. Homemade Products 
Homemade products are in vogue, whether they are greeting cards or beauty products. You can make and sell handmade natural skincare and hair products, green cleaning products, scented candles; the choice for homemade products business is unlimited.
59. Sell Plants
You don't need a lot of space to create a nursery and sell plants. If you know your gardening tools and skills, you can turn your backyard into a nursery and sell indoor plants that are in high demand nowadays.
60. Craft Beer Business
If you've crafted beer at home, you can perfect your skill and create your own flavors. With a little investment, you can sell your craft beer and build a business out of your hobby.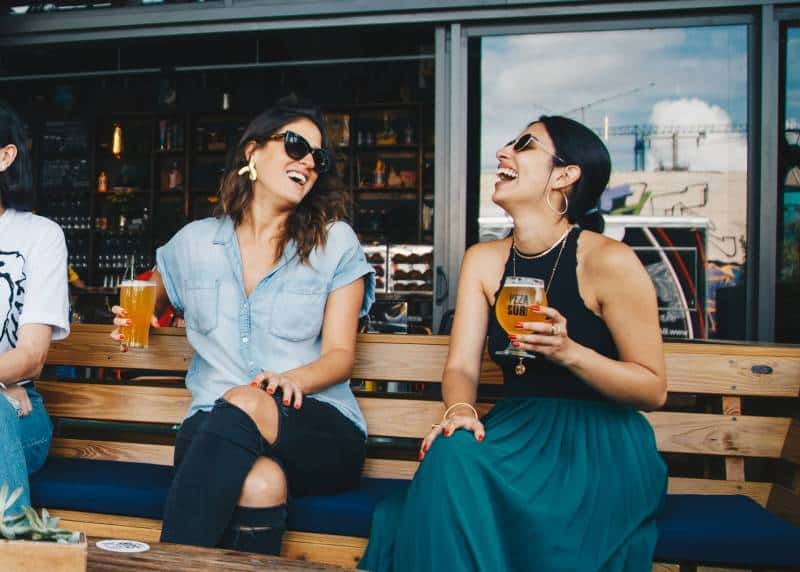 Tips to Start a Business Without Any Money
If you have a well-designed plan, firm resolve, and the skills to bring your vision to life, then money should not be a hurdle in the way of your entrepreneurial dream. However, there are a few things you should keep in mind as you take your first step to start a business with only limited money.
Keep your day job to get a steady income, feel secure, and to keep anxiety at bay until  you're fully up and running
Ask yourself honest questions to understand how unique your idea actually is and if there's a market.
Analyze the competition and figure out what makes you stand out. What is your unique selling proposition?
Identify challenges your business will face and figure out how you're going to address them.
When you don't have money to start a business, networking becomes crucial for marketing and credibility.
Run a trial and gather feedback. Notice how people responded to your idea and the challenges you faced.
It's possible to start a business with no money if you have an excellent marketing strategy and resolve to succeed. No matter what your qualifications are or which skills you possess, you can build it into a business with a little creative thinking. At its root, a business is successful when it solves a problem for its customers. So, be ready to serve your customers and earn profits from your company.
Author
Karli is content marketing consultant behind Wild Idea, a content marketing and SEO collective focused on driving big results. With over 12 years in the marketing industry, she's worked with brands large and small across many industries to grow organic traffic and reach new audiences. She writes on everything from marketing, social, and SEO to travel and real estate. On the weekends, she loves to explore new places, enjoy the outdoors and have a glass or two of vino!
How to Start a Business With No Money + 60 Business Ideas Under $100